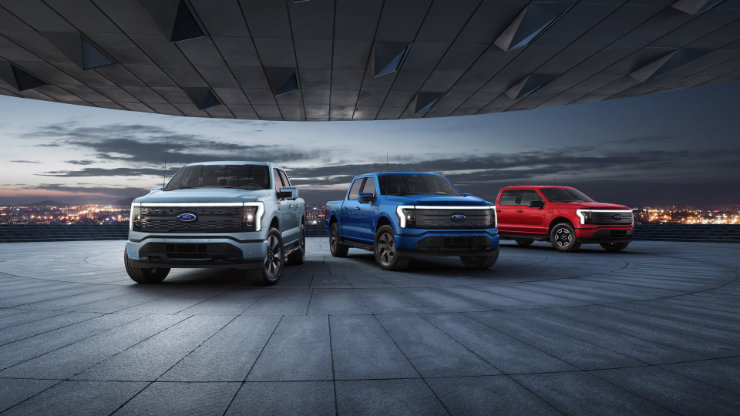 Most Exciting New Electric Vehicles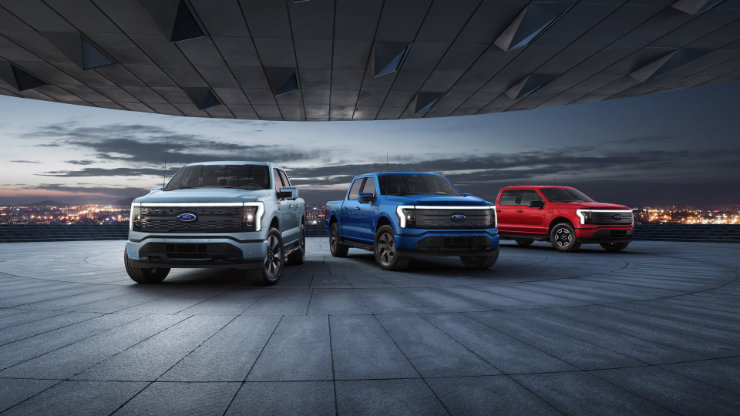 We have seemingly entered the era of electric vehicles. Almost every car manufacturer has an electric vehicle in their lineup or one in the works. Many countries have imposed deadlines as to when all new cars being sold must be electric and many manufacturers have imposed their own deadlines as to when they want to phase out their gasoline motors. It's a sad sight to see for those who enjoy rowing through the gears of a manual or listening to the raw sound of an exhaust, however it's not all bad. The new generation of electric cars come with fantastic technology and performance specifications simply not possible in gasoline cars. The instant torque, fast acceleration, self-driving technologies and so much more. Today we have put together some of the most exciting new EVs coming out in the near future.
Rivian R1T and R1S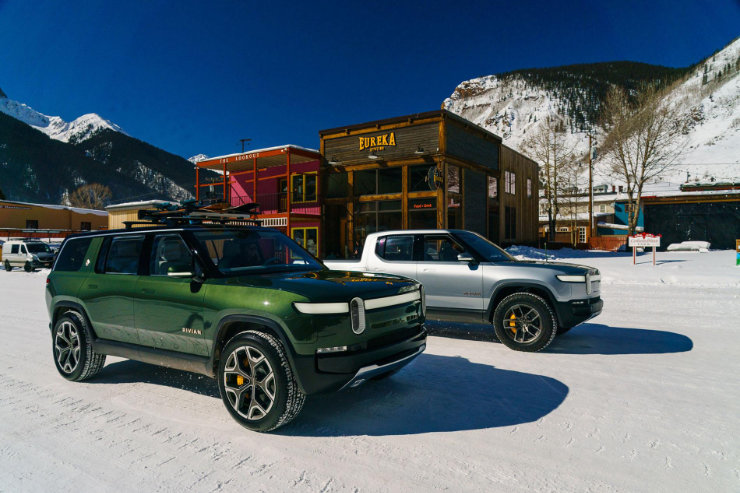 Rivian is an electric car manufacturer that's supposedly going to be delivering cars to customers by the end of 2021. They are launching with two models the R1T an electric pickup and the R1S and electric SUV. These are very promising and impressive new electric vehicles that are surely to stir up the automotive industry. The R1T has an EPA estimated range of 314 miles with a 400+ mile model coming in 2022. It boasts an 800 hp quad-motor setup that can propel the big pickup to 60mph in just 3 seconds. Its capable of towing 11,000 pounds and can even wade up to 3 ft of water. The Rivian R1T is built to be taken off road with tons of cool off-road options available. The R1S has the same performance specification but can only tow up to 7,700 lb. It has three row seating for seven passengers and 108 cu ft of storage space. These new Rivian trucks really are the start of the next era of capable off-road electric vehicles that also boast the comfort and luxury of their gasoline German competitors.
Hummer EV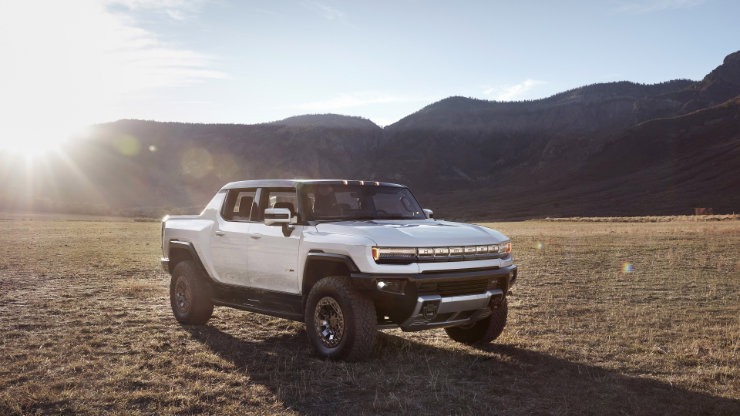 When GMC unveiled they were bringing the Hummer back to life as an EV no one could have anticipated the beast they were blessing us with. They went all out on the new Hummer EV from the futuristic styling to the incredible specs. Boasting 1,000 hp and 11,500 lb-ft of available torque it is capable of propelling the 9,000-pound truck to 60 mph in 3 seconds. While not marketed as a sports truck these figures are simply too great not to talk about. The Hummer EV is available as a pickup truck or as an SUV boasting similar specs with slightly less hp and slower acceleration. It also has 350+ miles of range, GM's Super Cruise, modular roof panels, and so many other incredible features making it one of the most talked about vehicles to come out this year.
Ford F-150 Lightning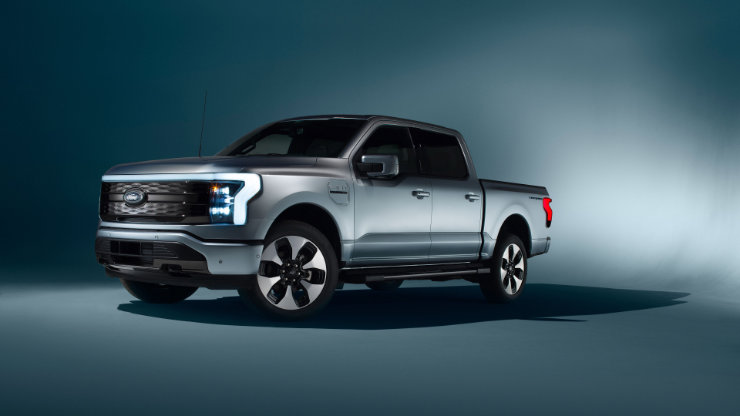 After being the best-selling truck in America for 44 years straight Ford decided to add an entirely new type of truck to the F-150 lineup. The all new, all electric 2022 F-150 Lightning. The new F-150 takes the existing F-150 chassis and looks and brightens it up a little bit with a futuristic daytime running light that spans the whole front bumper, new rims, and a slew of other new tech features. It will have 563 hp and 775 lb ft of torque propelling the truck to 60 mph in 4.5 seconds. It will be capable of towing 10,000 pounds and storing up to 2,000 pounds of payload. The F-150 Lightning will offer two batteries, one with 230 miles of range and the extended range option will offer 300 miles. The Lightning is designed to be a modern workhorse, it has 11 outlets for power tools or camping gear, Bluecruise, and so much more. You can even use your truck as a backup power source to power your home in the event of a blackout. The 9.6kW of power can provide full home power for three days or up to 10 days if power is rationed. That's an incredibly cool feature to have, The new F-150 Lightning is jam packed with great new technology and exciting new features that were sure are going to change the game for future pickups.
Lucid Air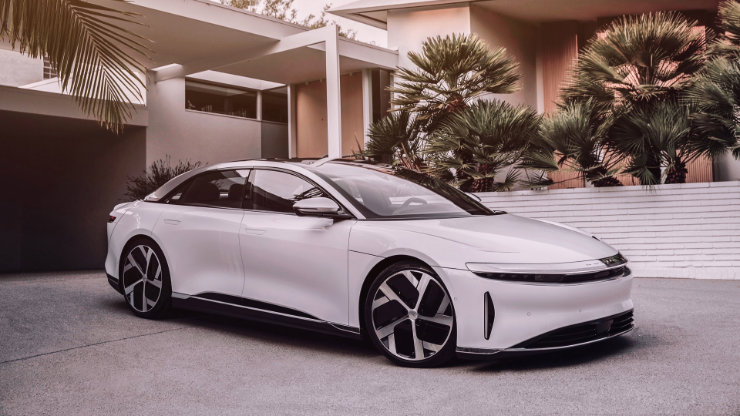 Lucid Air is an all-new electric car company that's going to be Tesla's first real competitor. It has gorgeous exterior styling with a super nice modern interior and incredible claimed performance. The Lucid Air has 1111 hp that will enable it to hit 60 mph in just 2.5 seconds and complete the quarter mile in a mind boggling 9.9 seconds. It also claims to have an incredible 520 miles of range and be capable of charging 300 miles in just 20 minutes. These are phenomenal range and charging figures. However, these fantastic specifications come at a hefty price. The cheapest model the Air Pure starts at $77,400 working up to an eye watering $169,000 for the Air Dream Edition. These are very hefty price tags for an all-new electric car brand and will make Tesla's Model 3 and Model Y a lot more appealing to those that don't want to spend such an enormous amount of money on a car. Nevertheless, if you have the money and are looking for what's shaping up to be an incredible new electric car brand the Lucid Air looks like a spectacular option.