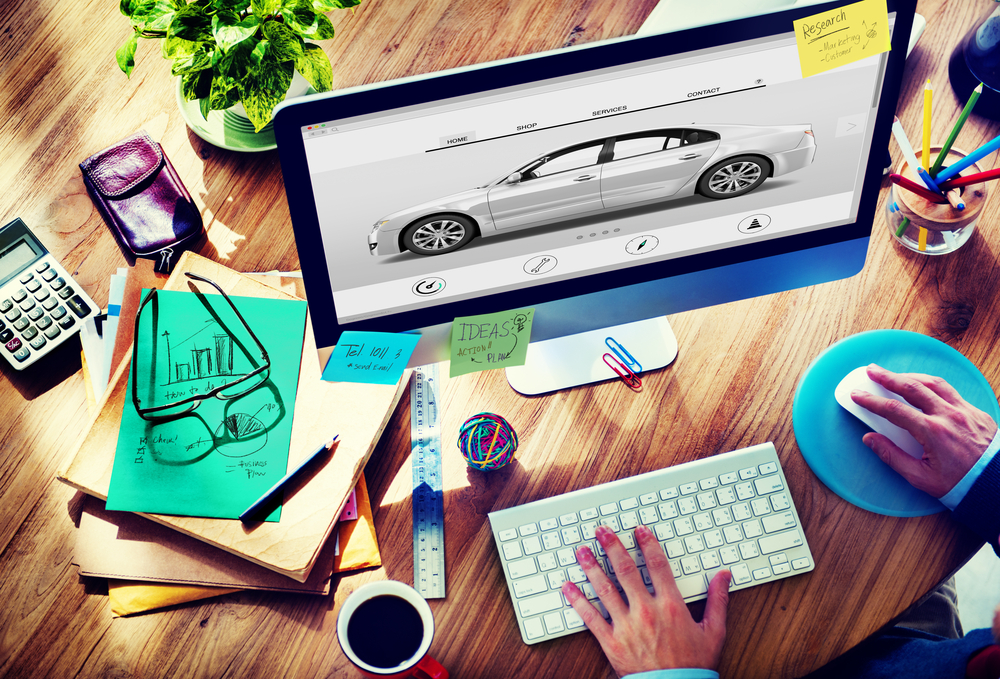 Multicultural Digital Marketing for Dealerships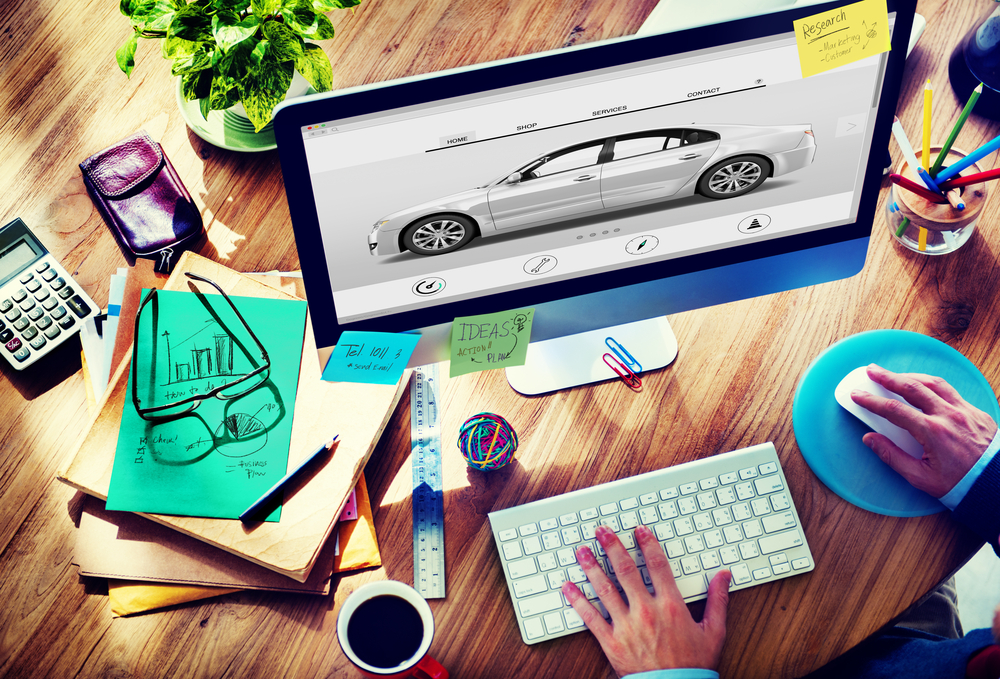 Each consumer demographic has different buying habits and priorities when shopping for a vehicle online. There isn't a universal digital marketing methodology that effectively transforms interest into action for all consumer demographic groups. Instead, car dealerships need to understand the behaviors, buying patterns and preferences related to the digital habits of each demographic and audience.

Buying habits and shopping trends differ across multicultural groups, too. Cultural traditions can drive and influence the shopping and buying journey of consumers. To better reach each unique demographic, use these tips for effective multicultural digital marketing for dealerships.
Prioritize digital marketing
Understand research and data for each group
Adapt messaging to each culture
How Dealerships Can Build Awareness
If an audience doesn't know about the dealership, how can they decide to make their vehicle purchase at the dealership? Building awareness of the dealership and the dealership's culture and brand is one of the most crucial marketing techniques that could impact sales.
Dealerships that want to reach all audiences need to effectively promote their dealership to each audience and group. Beyond advertising, there are multiple ways that dealerships can enhance their visibility in the community. Dealerships could:
Sponsor a local high school sports team
Participate in local events
Join local groups and organizations like the Chamber of Commerce
At some events, dealerships might distribute branded items like t-shirts, pens, or even magnets. These items help remind consumers of the dealership every time they use the item. Keep the messaging on all 'swag' consistent with the brand. Events can be a relaxed way to meet members of the community and engage audiences.
Supporting a local sports team could include sponsorship opportunities or even just advertising at the high school stadiums. High schools could display the dealership logo, enhancing visibility and awareness among those attending games or events at the school.
In addition, joining organizations like the Chamber of Commerce enables the dealership to network with other businesses in the area. The local Chamber could host lunches or other networking events for member businesses. Dealerships could join other local organizations as well. In addition, they also might consider volunteering at a local nonprofit that aids and supports the community.
Prioritize Digital Marketing
While effectively reaching audiences might sometimes require more personal involvement from the dealership, digital marketing methodologies also are crucial to reaching different consumer groups. Car buyers now spend hours conducting research and shopping online; during vehicle shortages, the dealership websites became the prioritized digital destination for shoppers.
Yet, the shopping or research patterns via digital channels look different for each audience. For example, Hispanic shoppers might prefer video content as data shows that they spend more than 50 percent more time watching videos. To reach Hispanic shoppers, dealerships might focus on video content showing new vehicle models or that offer car tips or even tours of the dealership.
Asian buyers spend more time online. In addition, they focus on brand research. Dealerships might focus on their website and what the information it offers about the brand and the vehicle inventory. Consider elevated experiences like augmented reality showrooms.
Understand Research and Data for Each Group
Buying patterns and preferences are unique to each audience. For example, research on millennial car shoppers points to three areas that drive their decision: price, fuel efficiency, and safety. Each group also might gravitate towards specific cars, brands or even body designs.
Digital Trends reports that the three most popular vehicles among Hispanic car buyers include the Honda Civic, the Toyota Corolla and the Toyota RAV4. In 2014, USA Today reported that three brands were the top considerations of 'ethnic buyers;' these brands included Honda, Toyota and BMW.
Adapt Messaging to each Culture
All buyers are different in their needs, habits and preferences. Car dealerships should adapt marketing messaging to each group and culture.
Some consumers speak English as their second language. Consider adapting messaging to different languages.
Advertising also should resonate with every group. For this reason, dealerships need to understand the trends and preferences of each audience.
What NOT to Do
Multicultural marketing is about understanding the needs and preferences of every audience and culture. This means that dealerships and businesses need to do their research on buying habits and digital shopping habits, too.
Messaging should never ever embrace outdated information. It also shouldn't lean into any type of stereotype. Car dealerships also should be inclusive in their messaging and make sure all audiences feel a connection to both the brand and the dealership culture.
Age Could Matter, Too
Marketing can become more complicated when dealerships also want to focus on a particular age demographic. Younger audiences in Generation Z have never lived without the internet or social media; digital marketing has been a part of their experience since birth.
Research from Snap revealed that Gen Z wants augmented reality experiences to aid their shopping. For car dealerships, augmented reality might be a new concept. However, the extended reality universe is slowly becoming a normal part of the digital shopping journey.
These experiences allow consumers to use the camera on their smartphone or tablet to capture any environment. For stores like Ulta, augmented reality experiences let the consumer capture their face on their camera and the experience digitally adds graphic depictions of products like lipstick, eyeshadow, blush and more on their digital reflection.
Car dealerships can create augmented reality experiences that serve as a virtual walkaround to explore different car models. Using the camera, consumers can capture their driveway, garage or any space and drop a 3D model of a vehicle into this space. The consumer can walk around a to-scale model of the car (navigating via the phone); these experiences can even let consumers look inside the car.
Younger audiences might consider augmented reality as a digital enhancement that elevates their digital shopping experience. Dealerships that are interested in marketing to younger audiences could focus on these immersive technologies.
Why One Message Doesn't Cut It
Marketing methodologies need to evolve for each audience and group. Every audience has their own preferences related to how they like to explore products online and even which products they prefer. In the automotive sector, car buyers differ in the models they purchase and even how they wish to research different cars.
Dealerships need to create different communiqués for each audience, and they also might need to utilize different marketing channels for each group, too. Some audiences might focus on videos, others might research differently.
Dealerships and businesses never should assume the buying habits of any audiences. There is a wealth of information related to the preferences and shopping habits of all groups. Dealerships need to do their homework to better understand which messaging is most effective.
Messaging isn't the only means to elevate dealership visibility, though. Dealerships should consider getting involved in their community. Sponsor a local high school team, participate in local parades and events, hand out 'swag' with the dealership's info and be visible.
Car buyers might gravitate to a dealership that offers a culture that resonates with them. Buyers want to feel comfortable, and they also want to find a business that meets all their needs. The challenge for car dealerships might be related to ensuring that their culture is one that speaks to a wide variety of groups and audiences.