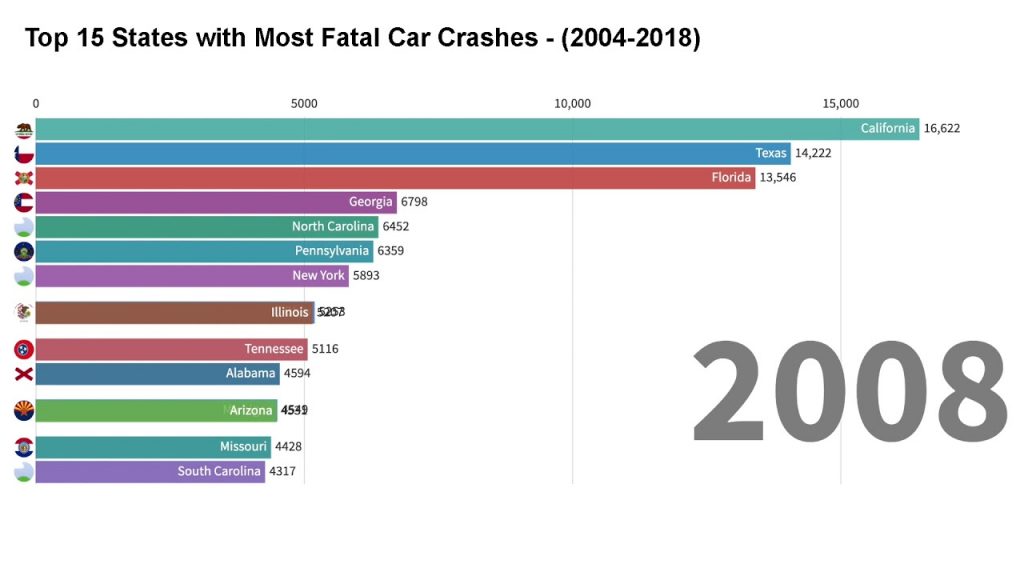 Road Accidents Death In US And How To Reduce It!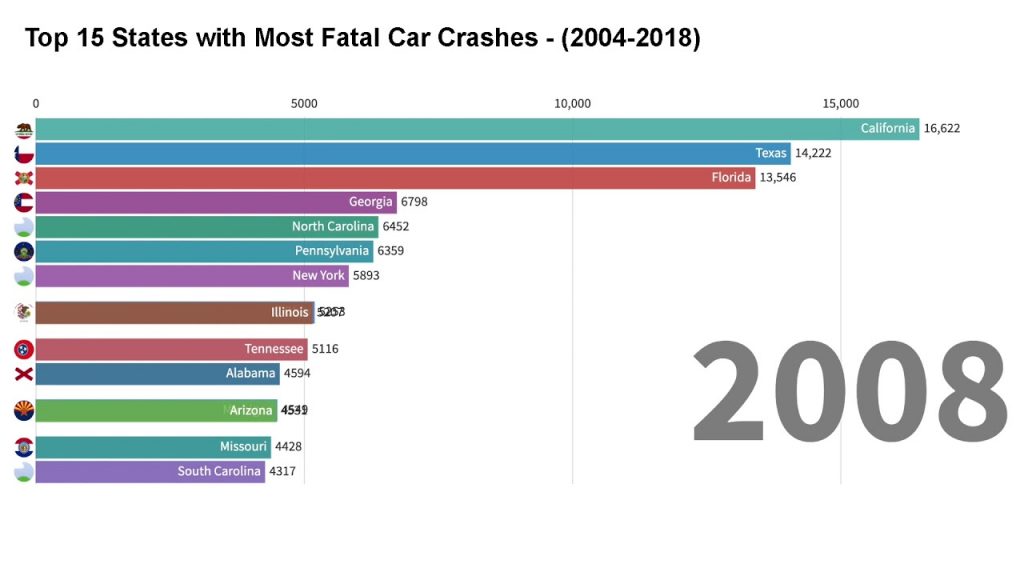 Car accident rates in the US have decreased when compared to other countries and the reason behind the sudden decrease is the preventive measures that have been introduced by the government that has reduced road rage incidents.
Speeding and drink driving are two major violations when it comes to car accidents which are frequently fatal and wreak havoc on the lives of loved ones. One of the most debated topics when it comes to road safety and road accidents that are topping the list are speeding and DUI/DWI.
Car accidents can be deadly according to the report issued by the Department of Transportation's National Highway Traffic Safety Administration which stated that a total of 32,675 people died in motor accidents as a result of injuries resulting from the accident. One of the main reasons that are stated: the biggest culprits of road accidents are bad behavior, impaired driving, speeding, and non–use of seat belts. In the detailed report, it was also stated approximately 28% of car accidents' death were caused by speeding and bad driving habits and was one of the few reasons stated in deaths from US car accidents, despite taking preventive measures.
Car accidents due to DUI driving, road rage, and speeding are common but within the span of two years and with the sensitization campaigns for road safety by transport authorities, the campaign has helped in preventing accidents and as a result, the cases reported have decreased drastically. It is a holistic approach which is a two-way process involving both the administration and citizens. In fact, the general public has a major role to play when it comes to road safety and accident prevention.
Rash driving takes a huge toll on the lives of innocent people, as many times the speeding car collides and crashes into another car that involves perhaps, another two or three vehicles in the incident. As the old adage goes "prevention is better than cure" so it is vital to know what to do, what are the possible types of accidents, what to do if you are a witness and how you can help prevent them?
Different types of accidents have different impacts and the information below is to help you to have a better understanding of different types of road accidents that are common on the roads of the USA.
Types of Car Accidents
Front collision, back collision, rollover there are different types of road accidents that we come across, and in order to be well aware of them so that you are alert and can safeguard yourself if a situation arises. The information below is to advise you so that you can understand the nature of the accident and what degree of damage it will cause.
Head-on collision
Side impact accident
Teen driver car accident
Rollover accident
Rear-end accident
Hit and Run accident
Self- driving car accident
Road hazard
Drunk and impaired / Drug affected driving
Mechanical malfunction
Distracted Driving
The above-mentioned are a few of the major types of accidents with each having its own impact. Investigation of the causes of the car accident plays a pivotal role in order to determine who or what is at fault. It is stated that more than 70% of the accidents are preventable in the US and many road accidents have multiple causes.
To provide you with brief information about the potential cause, effect and consequence, here are the type of impacts.
A head-on collision is one of the common accidents and it happens when someone travels in the wrong direction, it mostly happens on a one-way road or an exit ramp and it is one of the most devastating and potentially fatal types of accidents and these are not common as it is hard to find one-way streets in the US and when it comes it may ensure in a fatal collision.
Rear-end collisions are most common but they may not necessarily cause severe damage as the reason behind that is that it occurs at a lower speed and the rear driver is usually at fault as most of the time it is due to not giving an adequate stopping distance.
The other scenario is that it is often due to side-impact accidents as one car/ vehicle is unable to yield to another vehicle at an intersection and the reason why it is more devastating is that the sides of the car do not come with sturdy structural defenses and this is the reason why people with side-impact accidents suffer more serious injuries.
Additionally, on highways or other major roads where more than two or three vehicles come onto a fatal accident site, it can create a domino effect where more cars become involved in the first accident. Rollover accidents mostly happen due to poor decision-making and poor driving of the vehicle or a defect in the car.
Some major cause of car Accidents!
According to recent studies carried out and in accordance with previous studies it has been found that there are a few core reasons for any car accident in the US and here we have detailed a few of the major causes of road accidents as per the studies carried by transport officials.
Drunk driving/ Drug driving: is undoubtedly reckless, and this causes devastating injuries and sometimes death to victims. It is responsible for the many fatal smashes in the US which in turn, takes a deadly toll on the lives of many. It is known that anyone who gets into a vehicle behind the steering wheel and who is drunk will have low and reduced alertness, vision, and low cognitive reactions that can lead to a fatal or extremely serious accident. Apart from that driving while under the influence of drugs, is also another cause, because it has a serious effect similar to drunk driving.
Driver errors: Speeding is one of the common behaviors that is witnessed by the officials, as drivers show off that they can comfortably handle a powerful vehicle by speeding and the biggest and most deadly blunders occur which then take lives. It is observed that most drivers and fellow passengers succumb to injuries at the incident site due to aggressive driving as it is often seen that it leads to competitive high-speed crashes.
Defects on the car: it is another concern when suddenly brakes fail on the car and then a deadly collision takes place. These malfunctions and faults for which the manufacturer can/may be liable may lead drivers or victims to file for litigation.
Poor Weather: is another denominator when it comes to deaths from US car accidents, as weather condition changes rapidly e.g. snow, landslide and other natural disasters can be the cause of road accidents. Having said that, it must be noted that the number of accidents caused by poor weather is relatively low in comparison with the other causes of accidents but yes, it is also seen during bad weather conditions that the cases reported are equally as important.
Types of Injuries in Road Accident
Head injury and body are common in road accidents which often leads to death apart from that there are other minor injuries and major injuries depending upon the severity of the accident. Mostly in high-speed collision head injuries are very common as the head hits the steering wheel due to high speed and loss of control due to collision and if the impact of the collision is very high then it will cause brain damage.
Injuries to limbs are another major injury that often leads to fracture of hands or legs depending upon the impact collision it can cause damage to bones and joints as well. Mostly it is seen that the legs are the worst affected in these accidents as there is no foot space in the car and as a result, it leads to fracture and other major injuries in bones, muscles, and soft tissue.
Chest injury is also very common if a car happens to become a sandwich between two cars; this happens when there is a rear accident from both sides. Having said that chest injury can happen in any form of an accident which often leads to deaths from US car accidents.
Soft Tissue injuries are common in car accidents while they are not major injuries, they need to be treated and diagnosed early in order to ensure that there is no major damage or concern. It mostly affects muscles, ligaments, and tendons in the upper back and lower back. Whiplash injury is an example of soft tissue injury it generally does not require any special medical attention but at the same time, it is vital to get it checked.
Bruises and lacerations, deep and shallow wounds, and cuts are often seen in road accidents as well sometimes due to airbags as there is no space and it often leaves the bruise on the skin. There may be facial injuries due to the impact of the airbag.
Immediate Actions To Be Taken After A Road Accident
Road accidents are chaotic and it makes people unsure of what to do or how to help, so it is necessary to know about the immediate actions needing to be done both in context with a medical emergency and as a social responsibility if you happen to witness an accident or any mishap on the road. To give you more precise information here we have come with few things that need to be done immediately after any road accident
With so many things that need to be tackled on an immediate basis one of the most important items is reporting the accident to your insurer as you cannot make a claim if it is not reported immediately. Furthermore, it is vital to know about the legal aspects to enable you to easily deal with property claims or any other damage. It is important to report the accident to the police department if they did not attend the site of the accident as it will help in the investigation thus providing you with future evidence should it be required.
Gathering information and evidence is of prime importance and this is why it necessary to look for sources that enable a person to carry out an investigation if possible photograph the site from all aspects and angles; and any other event that happened right after the accident.
Try to establish what or who was the cause; if you can, as it will help you to take the legal actions in a rightful manner after a car crash. It is necessary to know who is/or was at fault so that you can a file lawsuit regarding who is at fault and also protect your own rights.
Hiring a specialist lawyer is another important step as this would help you to file the lawsuit and you can claim compensation and justice for the same. One can easily find great attorneys as there are various specialized service providers and this would help you to get things done without any hassle.
Road Safety Measures for Accident Prevention
Follow the traffic rules at all times. This will safeguard yourself in an accident on the road or if you have a close call. Mindful driving is crucial at all times. Be observant and watch for poor behavior. Keep away from poor drivers and reduce your speed. You do not need to be dead on arrival. It is apparent that deaths from US car accidents have reduced drastically as a result of these safety initiatives.
Why Citizen Participation is Important
Irrespective of the efforts carried by the government and department of traffic police it is important for citizens to not just participate, but at the same time, it is essential to become a better citizen in order to avoid any fatal or injurious accidents on the road. Federal and state government plays an important role in this deadly arena. As a result, it becomes important for the people to not just become part of the government activities but also to drive safely and to the rules.
With so many programs that are being held at the community level where citizens are informed not just how to drive safely, but at the same time how you can prevent the accident or mitigate its effect if it happens so that there is no loss of life and minimal damage is done to the vehicle.
It goes without saying that speed thrills, but it also kills and teenagers are the worst affected so it is imperative to run programs in the schools so that they can understand the nuances of driving and how they can enjoy life without being a rash driver, and that it's not necessary to enjoy life driving at full speed.
Teen deaths from US car accidents are increasing therefore it mandatory to run such campaigns so that more and more young drivers can be trained so that they can simply drive safely without any sort of accident or mishap.
Peer and parental pressure also play a pivotal role and this is why it is necessary to know about it and how it should be exercised in the right arena so that kids and teens and even young adults are under constant pressure to drive slowly without any mishap arising from their fault.
How To Take Legal Assistance In A Car Accident
Car accidents and legal actions are two sides of the same coin, therefore one must be fully aware of the legalities so that you are well versed with the process and to assist you; here are few ace tips that would help you to get the right assistance.
Talk to the lawyer; try to communicate about the scenario so that you can better understand the case.
Search on the internet, as this would certainly help you to choose the right lawyer when looking for a drunk driving – a specialized lawyer
Know about the fees they will charge for the entire case so that you can estimate the overall cost.
See the reviews by other people who have used this lawyer, as this would certainly help you to know about the best one and you then know someone trustworthy, who is managing your case.
Role of Car Insurance In Car Accidents
Car damage is common in car accidents and this is why it is important to have your car insured so that you can get it repaired without paying from your pocket or with minimum excess payments required.
Most of the insurers provide certain coverage depending upon the type of car accident. In addition, when you are involved in uninsured and insured insurance you can make issues clear in a more appropriate manner. Most car insurance claims include car accidents as well but there are some that do not include car accidents and they do not provide any kind of coverage for the same. Check for your coverage.
In addition to that, it is vital to know about all the aspects when you are buying insurance for your car so that you are sure that you can be covered if any circumstance arises. It is mandatory to be well aware so that you can get the best option and at the same time you can get coverage for the damage caused by that particular accident.
Only in few cases insurer denies and reject the claim if they find the accident is caused in order to avail the insurance.
How to Register for Road Safety Initiatives
As a responsible citizen, it is important to be part of such initiatives, and these days, governments and non-governmental organizations are trying hard to make people aware. It is observed that many of the organizations looking for volunteers as this would help them to reach out to the masses and as a result, it would help you to be educated about the issue. You can also educate people (family and friends and community at large). The process is easy and it only requires a one-time registration and you will be notified about the campaign as this would help to be able to make up for the road safety campaign.
Go to the official website where you will find the public road initiative form
Fill in the form
Give accurate information so that the department can connect with you and provide necessary information about the initiatives
Provide your contact information
Submit the information
Once you have submitted, you will get a notification on your mobile phone or on email about the registration.
You will be notified via text message and email regarding any such future event.
Efforts carried by the government to keep a check on accidents has resulted in reducing the number of deaths caused by road accidents, additionally, it is the constant effort both on the part of citizen and for the officials to decrease statistics regarding the death rates.
The overall picture has improved as both the driver behavior and strict traffic rules have come into play so that there are fewer road rage cases. It is important to continue educating teens more so that they become responsible adults and this will eventually decrease the road accident toll in the US.