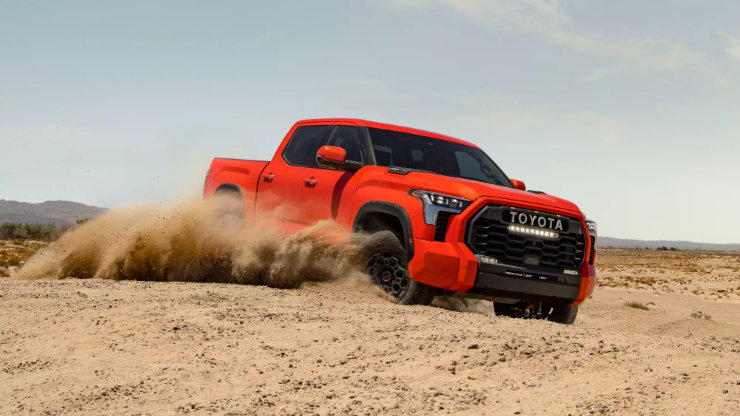 The 2022 Toyota Tundra Is Finally Here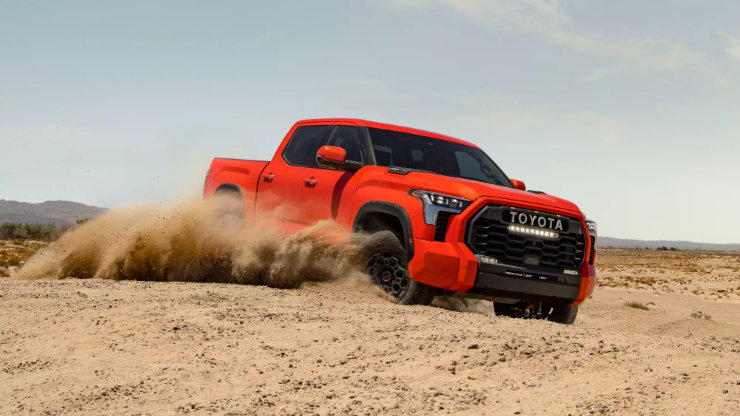 The new 2022 Toyota Tundra is finally here and it's glorious. It's been 14 years since the last time we saw a new Tundra, but the wait has been worth it. The new Tundra has been redesigned from the ground up boasting aggressive exterior styling and a refreshing modern new interior. The new Toyota Tundra is born from a lineage of trucks and SUVs rooted in quality, durability, and reliability. Toyota really had the goal in mind of creating the toughest, most capable, most advanced Tundra to date. The truck is Designed, engineered and assembled in the U.S. at the Plano Texas facility. You know this truck means business when its slogan is "Born From Invincible". Let's dive into the details.
The new Tundra has two powerplant configurations. The standard configuration is an all-new Twin-Turbo 3.5L V6 engine that produces 389 hp and 479 lb-ft of torque. The other configuration is the i-FORCE MAX Twin-Turbo 3.5L V6 with a complex electric motor that produces 437 hp and 583 lb-ft of torque. These are huge step increases in power from the outgoing V8 models. While we are sad to see them go the power and performance increases are very welcome, along with the significant increases in MPG. Both configurations will use a new 10-speed automatic transmission. The maximum towing capacity is now 12,000 pounds and payload is up to 1,940 pounds, very solid improvements.
Engine upgrades weren't the only improvement, the new interior is fabulous with tons of new technology. A new 14-inch touchscreen is front and center with Toyota's all new Human Machine Interface (HMI). There is also standard wireless Apple CarPlay and Android Auto compatibility as well as a new Virtual Intelligent Assistant. The Tundra is jam packed with so many other safety and convenience features we can list them all but if you want to check them out click the hyperlink above to head to Toyota official reveal information.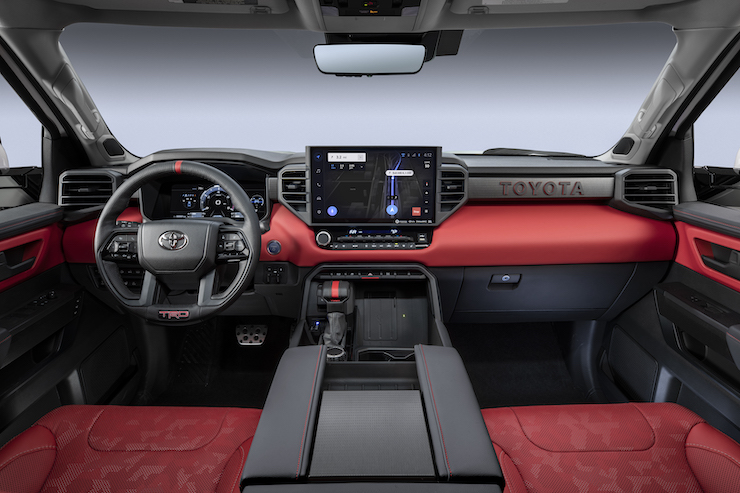 Toyota has really laid it all out on the table for this one. Great interior and exterior styling, impressive class leading performance, new technologies and so much more. Toyota is really gunning for the F-150 Eco boost, Ram 1500, and Chevy Silverado with this one. Based on specs alone it looks like they have done a fantastic job but we'll need to wait till we get our hands on one and see its real world performance.