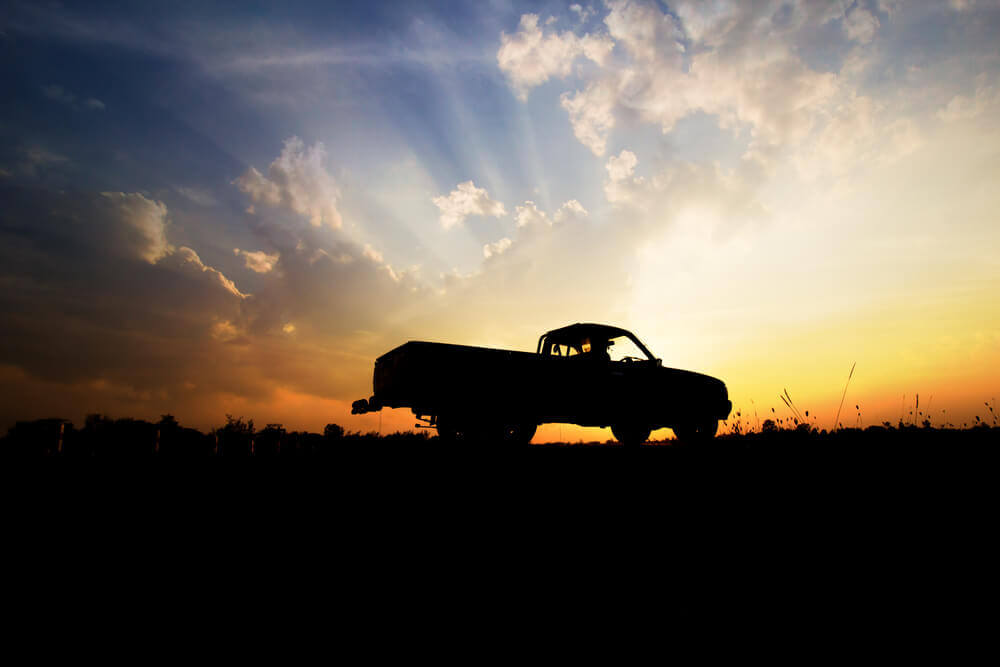 The Top 10 Best Diesel Trucks By Sales Volume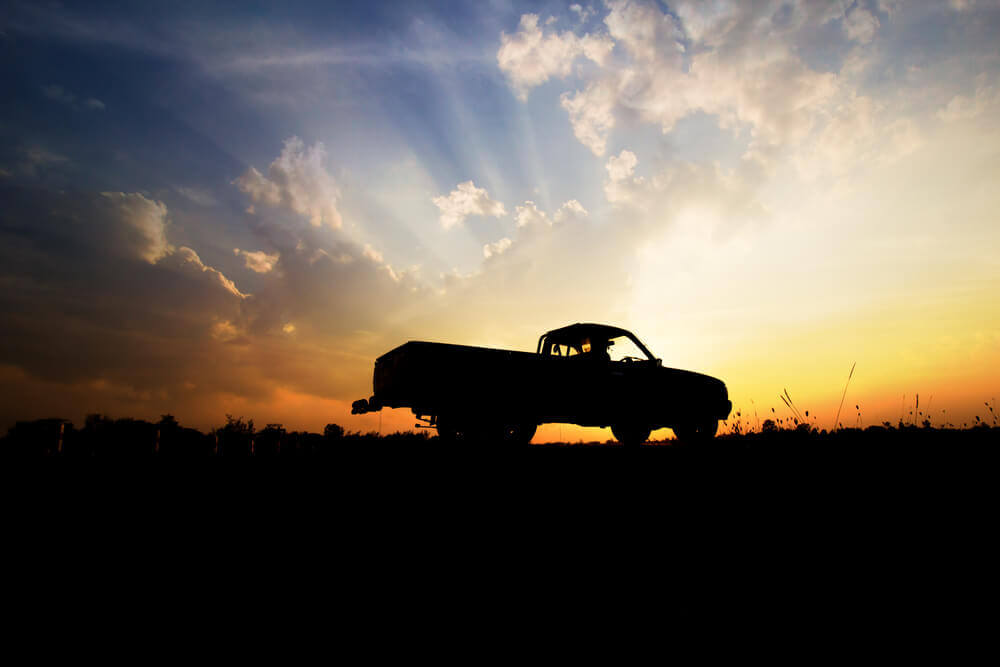 The typical new truck shopper might only want a half-ton pickup for standard hauling, some off-roading and for some towing, too. While the standard half-ton runs on standard gasoline, the larger pickups — especially those that can carry heavy loads and tow massive tons—are fueled by diesel.
For truck buyers who need a diesel-powered engine, which truck is the best? Does one reign supreme as the champion of diesel beasts? Like most vehicles, the best diesel truck might be a matter of opinion.
When shopping for new diesel trucks, here are the top 10 best-selling diesel trucks on the market for the third quarter of 2021! The stats are from Diesel Forum; the list only includes pickup trucks, although the list compiled by Diesel Forum included sport utility vehicles and vans.
Top Selling Diesel Pickups for Third Quarter 2021
41,468
Ram Pickup 2500/3500 Diesel
26,773
GMC Sierra 2500/3500 Diesel
18,416
Chevrolet Silverado 2500/3500 Diesel
18,179
Chevrolet Silverado 1500 Diesel
7,251
5,808
4,750
2,966
Chevrolet Colorado Diesel
158
91
The top spot was once again clinched by Ford, whose F-Series typically dominates the market. However, among diesel half-ton pickups, the Ford F-150 ranked among the lowest in sales (for diesel).
The Price for Diesel Models
Many of the models on the list are ¾ ton or full ton pickup trucks, but there were also several models on the list that were half-ton pickups, too.
When choosing diesel for the half-ton pickup, the price usually increases a generous amount. Depending on the brand, that sticker price might rise more than $4,000.
Many drivers who are shopping for a diesel pickup truck, though, might need a heavier model—like the three-quarter ton or one ton pickup. These larger trucks also will come with an even heftier price tag. However, their size and weight might offer more benefits than the half-ton.
Beyond the sticker price is the price at the pump. Sometimes diesel is less expensive than standard gasoline, but other times it's higher. The price to power the truck depends on supply and demand.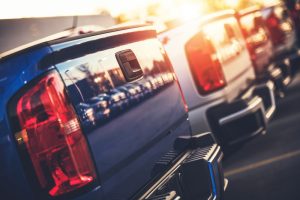 Buyers on a Budget
Some buyers might need a larger diesel-powered pickup for their job. However, they might not be able to afford the price of a new model. They also might need a larger truck than the half-ton pickup.
Buyers who cannot spend tens of thousands on a new diesel pickup truck can expand their options by shopping used or preowned models. Many older trucks are still able to deliver their workhorse strength.
However, when shopping for used models, buyers should know what they want from that truck and also on what features they are willing to compromise. Buyers concerned about the safety of earlier models can research ratings via the Insurance Institute for Highway Safety.
Buyers also can visit Kelley Blue Book (KBB) to find out the estimated values of a model. This can help buyers understand how much they might expect to pay for an older truck.
When shopping used, though, buyers might need to compromise on features if the used market is hot. When supply is low and demand for used vehicles is high, buyers might have fewer options and they also may face higher prices. Lower prices on trucks also could be tied to age, mileage or condition.
However, if supply is high and there is less demand for used trucks, then buyers might be in luck in finding what they want. They also might be able to negotiate a better deal, too.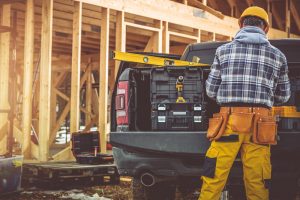 Is Diesel the Best Option for Truck Buyers?
Some buyers might think they need to buy a diesel engine truck. While this could be a preference, they might need to prepare a larger budget for their more powerful purchase. The benefit of the diesel engine is that it can haul and tow heavier loads. Diesel offers more power because it offers more torque, and in some jobs sectors the power and capacity is necessary.
But for car shoppers who just want to tow a boat, a small camper or perhaps haul furniture for moving, a standard engine and a half-ton pickup might be the best—and less expensive—option.
When car shoppers absolutely need that diesel engine, though, how do they find the best option for their needs and their budget?
Find the Best Diesel Pickup Truck with Carzing
Carzing makes it easy for shoppers to find the best diesel pickup truck. Carzing lets buyers search for vehicles by body, make/model, price or just by keywords.
Some car buyers might be committed to a specific brand. Maybe they are Dodge Ram loyalists or perhaps they've always purchased a Ford F-Series. Other buyers might just want to see all the diesel pickup trucks in their price range.
When hunting specifically for all diesel trucks, car shoppers might choose to search by pickup trucks by selecting the option from the 'body' query. This will pull up all the pickup trucks in the buyer's area, but Carzing also lets shoppers narrow down these options further and eliminate the vehicles they don't want.
A menu to the left of the search results will allow shoppers to choose other specifications for their vehicle. One option is fuel type, and this is how shoppers can see only diesel pickup trucks in their search results.
Shoppers also can choose to specify price ranges or select other criteria to further narrow down their results. Adjust the price tool to select a maximum and minimum price range. After all the specifications are selected, shoppers also can sort their results by price, mileage, age, distance or just by best match.
Sometimes choices can be too limited. If the search results don't display many options, shoppers can expand their geographic scope. However, when expanding the geographic range too wide, shoppers should understand that they may receive out-of-state results. While buying a car out of state isn't an issue for all buyers, some prefer to only view options in their geographic vicinity.
When car shoppers find their best diesel pickup truck options, they also can use Carzing to get prequalified for financing. Choose the loan term or monthly payments that meet the budget specifications. Carzing even lets buyers understand how much they will need for a down payment.
With Carzing, control always remains with the shopper. There isn't a need to make a decision quickly. Buyers can visit the site any day or time that works for them. Think of Carzing as an online showroom for available vehicles in the area.
After a car buyer finds the best financing option for their car, they can visit the dealership and see the car in person. Take a test drive to find out if it's the best option. Fill out the credit application.
When all the details for the car search are online, the time at the dealership can be more relaxed, more focused and maybe even much more enjoyable, too. Carzing lets that in-person visit focus on what really matters: securing the deal and driving off in the best diesel pickup truck.
Whether a buyer chooses a half-ton, three-quarter ton or one-ton diesel truck, they can find all their options using Carzing. Choose from new trucks or used inventory, and sort options by price or other criteria. The best diesel truck depends on the buyer, but Carzing can help find the best diesel pickup truck for every buyer!