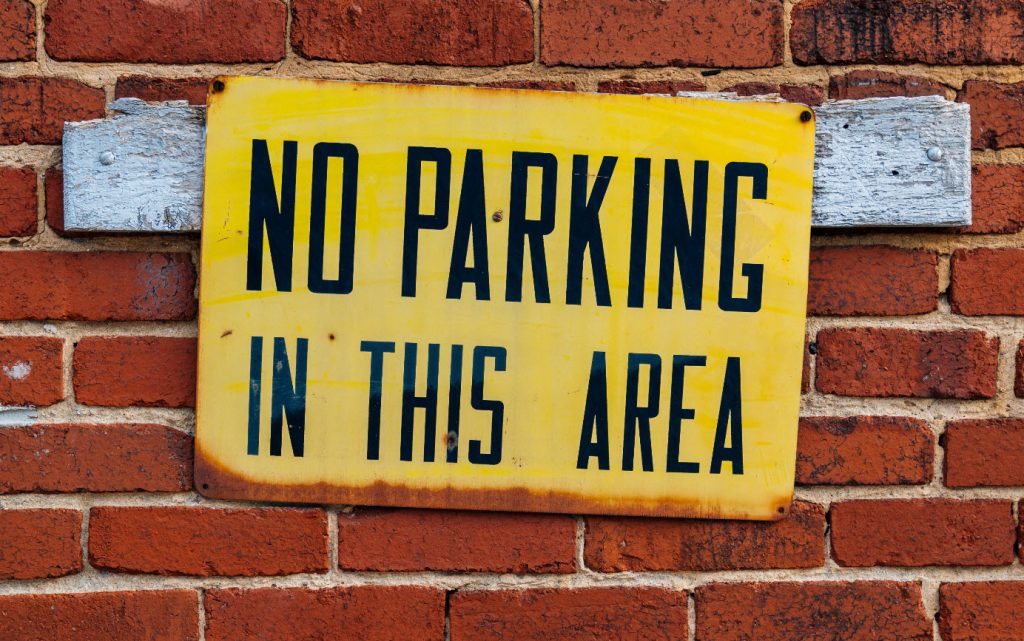 Towing A Camper and How It Can Be Made Easy by the Honda Pilot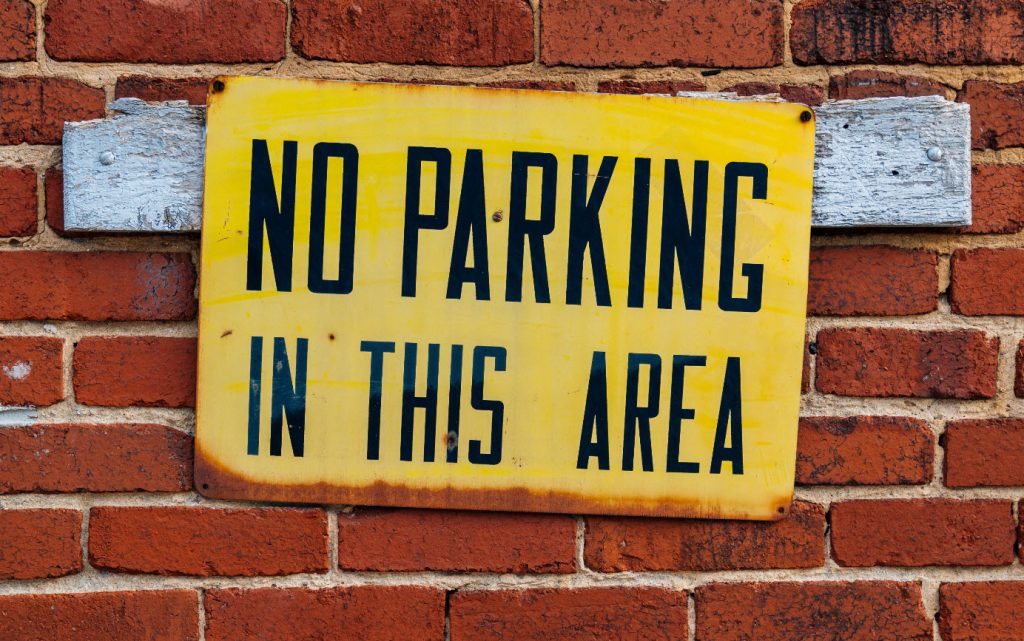 Towing means to pull objects using some form of force, from one place to another. It can be done via various mediums, including animals, humans, and vehicles. The use of a chain, rope or trolley which is attached to a vehicle and then to perhaps a trailer, a camper or another car is a method used for towing. Vehicles may be towed away by authorities if they park in the wrong area or in no-parking zones, or even if they break down. In this article we will discuss towing a camper and can Honda Pilot tow a camper.
What is towing?
It means to pull a vehicle or take it away. Towing may be involved in taking away vehicles which are illegally parked using a camper or trolley. There are certain traffic rules which you need to follow to drive properly and safely which will protect you from any traffic police people. Towing is normally done for parked vehicles on the wrong side or broken down on the road or in the no parking zone. So, if you drive a vehicle in India, drive carefully. There are strict rules and if you didn't park your vehicle in the correct place or correct manner, you will be towed away under the Motor Vehicle Act in India.
What do you need to tow a car?
There are many things that we personally need to tow a car. These things are listed below.
A rope or chain: First thing you will need is a rope or a chain to tie the vehicles together. This is done to pull the disabled vehicle and it must be strong enough that the vehicle can be pulled easily. The rope or the chain must be attached to the hitch ball of the towing vehicle. It must be tight enough not to loosen easily. Check for the secure connection of the rope to stay away from any glitch. Then it is tied to the vehicle requiring towing under near the front of the bumper bar using the chassis not the bumper bar.
A pickup vehicle: A pickup vehicle is the one which is used to pick up the disabled vehicle or the towed vehicle. It can be done via a tow truck, wrecker, or by vans. It must be connected with the disabled vehicle safely. The pickup vehicle must be bigger in weight and power capacity than the disabled vehicle. The main thing is it must be able to pick or pull the damaged vehicle properly.
Driver: There must be a driver who will drive the pickup van and a driver who will drive the disabled car. Remember, both cars have to be driven. So, there must be a driver for each of the cars. The pickup car is just used to pull the car. But the actual work is done by both cars.
Things to consider before towing a camper
One must have a car with base plate rail kit installed on it (In Honda pilot this kit comes as standard, fitted by the company itself). The car's engine must produce torque greater than 200 lb/ ft. in order to tow the camper effortlessly. Although cars as low as 150 lb./ft. can tow a trailer, albeit not effortlessly, but the towing capacity of a car depends upon several other conditions, which are elaborated below –
Gross Vehicle Weight Rating (GVWR) is the maximum amount of weight a vehicle's chassis can bear without suffering permanent damage. This weight of the vehicle combined with the weight of the passengers in it, the weight of the aftermarket or custom-fitted accessories such as bumper guards, the weight of the fuel- fully filled up and the weight of the passenger's belongings. GVR also includes 'Tongue/ Lip weight' (more on that later). Care must be taken not to exceed the GVWR of the car as it can be potentially hazardous and permanently damaging to the car.
Meanwhile, Gross Combined Weight Rating (GCWR) or Gross Towing Weight (GTW) of a vehicle is the maximum safest amount of weight a car can tow that includes its GVWR. The 'Tongue weight' of the car (or the aftermarket base plate hitch) is the maximum amount of weight a car hitch can safely bear while towing something. It is usually between 10% to 15% of the GCWR of the car.
The weight of the camper is also an important factor since a light camper made up of wood would be inherently better to tow by a mid-size SUV than a heavy camper with an aluminum frame. Honda Pilot can safely tow 4500 pounds of towing weight (more details in the spec-sheet at the end), so one can safely tow most of the light to medium campers available in the market.
Camper hitch, a trailer hitch is a construct attached to the chassis of the camper which provides a point of attachment, for attaching a rope/bar/link from the car to the camper. Trailer hitches come in all models and sizes, the choice of a hitch depends on the camper weight and the type of vehicle the camper is attached to. For towing a camper with the help of an SUV, trailers are divided into five classes, depending upon the weight of the camper, ranging from Class I hitches ( can safely tow 910kg or 2000 pounds of camper weight) to Class V ( 7,700kg or 17,000kg of camper weight).
It is to be noted that campers usually specify their 'dry weight' on the manual, which is the weight of the camper without any furnishing or necessities. A camper gain easily gains an extra 400-500 kg or 900-1200 pounds even after it has been furnished with minimal of necessities – such as bedding, curtains, utensils, food stocks, water in the water tanks, LPG gas in the cooking gas tank, etc. A camper hitch class, GCWR and the tongue weight, on the other hand, specify the maximum safe amount it can pull which includes these necessities and furnishings in the camper, thus it is usually safe to add 500kg or 1200 pounds extra into the dry weight of the camper before making preparations to tow a camper. It is always better to be safe than sorry.
How can we tow a vehicle?
Towing a vehicle is not a simple task. You need manpower as well as machine power to transport vehicle from one place to another. There is an entire process to tow a vehicle. Let's take a look at the process.
For towing away a vehicle, you need a camper or the towing vehicle to which you can attach a tow dolly. This tow dolly will help you attach and hook the chain to the vehicle, which is to be carried away.
You can also attach the tow dolly to the hitch ball on the vehicle to be towed. You have to load the disabled vehicle onto the towing vehicle.
Also, the disabled vehicle must have a driver to control the towed vehicle. It must be kept in line with the tow vehicle at all times and the driver must be alert if braking is required or on corners.
The disabled vehicle must be secure to travel the distance. Drive the car firmly and safely. You may also need to disconnect the driveshaft so that there is no damage caused to the towed away vehicle.
You can also use a trailer to transfer a car. Again, it must be secure and safe so that no damage can be caused.
Use a chain or use ropes to tow the vehicle.
What is the Honda pilot?
Honda Pilot is an SUV car manufactured by Honda. As the name suggests, its feature is based on flight and the names are also related to the flight's accessories. It has a beautiful and sleek design. It gains attention easily.
First introduced in 2002 (In North American Markets) this was and is the largest SUV offered by Honda in the North American markets. The car comes standard with integrated perimeter frame rails for towing purpose and for attaching a winch during light off-road trails. The car's independent suspensions and unibody construction ensure that the handling dynamics of this large SUV is comparable to that of a large-sized sedan car.
This SUV has gone through three generations, with the first model being produced from 2003-2008, mated to a 3.5L V6 240HP of power and 242 lb./ft. of torque. The later revisions (Notably after 2005) bumped these figures to 240HP and 250 lb./ft.
The second-generation (2009 – 2015) also came with a different 3.5L V6 but this time power was bumped up to 250HP while torque was raised a little to 253 lb.ft. along with some major cosmetic changes.
The current generation (2015- ) came with a revised 3.5L engine of the previous generation with modern technology like direct-injection and start-stop system. The power was raised to a hefty 280HP while torque was up as much as 275 lb./ft.
This current model is very comfortable and has greater, advanced technology and new features. There is a wireless phone charging system which provides an easy going charging zone. There is also an advanced navigation system which fosters a 3-dimension view of maps including buildings and road signs. It will show you proper directions which is a great real-life experience. There is also a feature called HondaLink in which your car doors and features can be managed by your smartphone. You can ask it to close your doors. You can do cabin talk, which is one of the features of this car. There is also an eight passenger seating capacity in this SUV.
What are the towing features of Honda Pilot?
There are various features of the Honda Pilot. These features will answer some part of the question of can Honda Pilot tow a camper. These features include: –
Rearview Camera: It can be a difficult task to tow a vehicle without any assistance. To assist you the manufacturers have invented a feature called the rearview camera. This camera assists in parking and hooking up the trailer. The camera has a wide-angle, and the top-bottom feature offered by the car.
Hill assist: If you are going to visit a hill station, then put your Honda pilot into action. It can ease your drive and if you detect any incline of the car then use the tools to help you with this problem.
Management: This SUV gives you different kinds of management experience. It helps you with natural disasters like rain, mud, and snowfall. It makes driving smooth. There is management for loss of traction and if there is mud, the car will provide extra power to move the car and keep it driving.
Vehicle towing rules in India
There are certain rules and regulations for towing away any vehicle in India. These rules are almost the same for the most of our country.
Every towing vehicle must have e-challan equipment through which they can print the challan for the drivers. Everything nowadays is digitalized. So, even challan is electronic nowadays. It is also quick and easy for the police to print the electronic one.
Every towing official must have a walkie-talkie to talk to other officials. This is very useful to contact other officials and to guide and properly tow the vehicle.
An announcement must be made using a walkie-talkie or microphone for the people whose vehicle is to be towed away.
If the owner of the vehicle comes while the towing process is taking place, then the towed vehicle can be released by issuing the challan or the fee.
A vehicle can only be towed if it is causing a problem or is parked in the wrong zone or no parking zone.
The vehicle can only be towed away if it is parked on the main road or in an area which is a national highway or the state highway only.
You can't park your vehicle at or near any road crossing or on the footpath or near red lights. It is an offence and your vehicle will be towed away.
You can't park in the area where there is footpath or bus stop.
There is a motor vehicle act in our country which provides these rules and regulations.
Why is towing used?
Towing is not done for fun. There are some reasons for it. Let's see those reasons:
Parked in No-Parking Zone: If you have parked your vehicle in the area which is a no-parking zone, then you are guilty. If traffic police caught your vehicle in the no-parking area, they would tow your vehicle away, and then you need to check it with the tow people or the police. Then you need to visit the office or the area where they keep such vehicles and ask them to release it. They will charge you challan and then will release your vehicle. They tow away a great number of vehicles so that people follow the rules and regulations and don't park their vehicle in such areas as it is not legal to do so.
Disabled Vehicle: When the vehicle becomes obsolete or is damaged, towing is used to pull such vehicle, and which is then pulled away and taken to a secure place. It is done by attaching the vehicle to tow and the towing vehicle together with the help of a rope or a chain.
Driver with no license: If a driver is driving the vehicle, but she or he doesn't have the driving license, their vehicle may be towed away. In India, the age for driving is 18+. If someone is below this age, and police caught them, their vehicle will be towed away. So, drive safely and don't drive if you are too young for driving.
Driver arrested: If the driver of the vehicle gets arrested for not having a license or for not driving properly or for having some criminal record, she or he may get arrested for this as these are offences to our rules. And the traffic police will tow away your vehicle. So, be safe and drive safely.
Expired licence registration: If you have a driving license, but your driving license has expired, then your vehicle may be at danger. If the police caught you and ask about your license and you don't have a valid reason, police will tow away your vehicle. So, renew your license before it is expired.
What is a Camper?
A pickup Camper is a car which is used for picking up cars from the no-parking zone. It is used for towing away cars which are disabled. It is like a pick-up van or car. It is usually different from the compact cars available in the market. It is like two to the three-seater car which can either carry materials or goods or human at the backside of the car. These cars are very popular on and off-road. They are limited by speed. But it is really good to pick up things and deliver. It is very famous for such things. The Camper may be of different brands and from different companies. Every brand has its features and specifications. From design to its type, everything may differ, moving from brand to brand.
Apart from pickup campers, house campers also exist. House campers are a small house (trailer) on wheels, which can be easily substituted for a house for a short duration (a day or two). It can be furnished with beds, utensils, lights, water, cooking gas, food supply, toilets, and many more necessities. A house camper is a perfect example of a house on wheels and is perfect for one's outdoor camping needs (Hence the name Camper)
Can Honda Pilot tow a Camper?
Yes, Honda Pilot can tow a camper trailer. But it also depends on different sizes of the camper. Every Camper is unique and so is its size. Towing for a Honda Pilot is not a big deal. Towing means to pull the vehicle or trailer which is disabled or is not working. Towing is an activity which is used to carry away the disabled vehicles. Honda Pilot can tow a maximum of 5000 pounds for all-wheel or four-wheel drive. Honda Pilot is a brilliant car with great towing capacity. There are different models of the car which were manufactured in a different year, and they all have different towing capacity.
Chart for specs of Honda pilot
Below is the table which defines the specs of towing capacity for each year and model.
| | | | |
| --- | --- | --- | --- |
| Serial Number | Year | Model | Towing Capacity |
| 1 | 2019 | Front-wheel drive | 3500 pounds |
| 2 | 2019 | All-wheel drive | 5000 pounds |
| 3 | 2018 | All-wheel drive | 5000 pounds |
| 4 | 2018 | Two-wheel drive | 3500 pounds |
| 5 | 2017 | All-wheel drive | 5000 pounds |
| 6 | 2017 | 2-wheel drive | 3500 pounds |
| 7 | 2016 | All-wheel drive | 5000 pounds |
| 8 | 2016 | 2-wheel drive | 3500 pounds |
| 9 | 2015 | 4-wheel drive | 4500 pounds |
| 10 | 2014 | Four-wheel drive | 2000 pounds |
| 11 | 2013 | All-wheel drive | 4500 pounds |
| 12 | 2012 | Two-wheel drive | 3500 pounds |
| 13 | 2012 | Four-wheel drive | 4500 pounds |
| 14 | 2011 | 2-wheel drive | 4500 pounds |
Above is the table showing the statistics of the towing capacity of the Honda pilot. These specs are for every year and of the different models. According to these specs, there are two different kinds of models of the Honda pilot. One is all-wheel drive (AWD) and another one is two-wheel drive. As you can see the towing capacity of the Honda Pilot is ranging between 3500 pounds to 5000 pounds in the above specs.