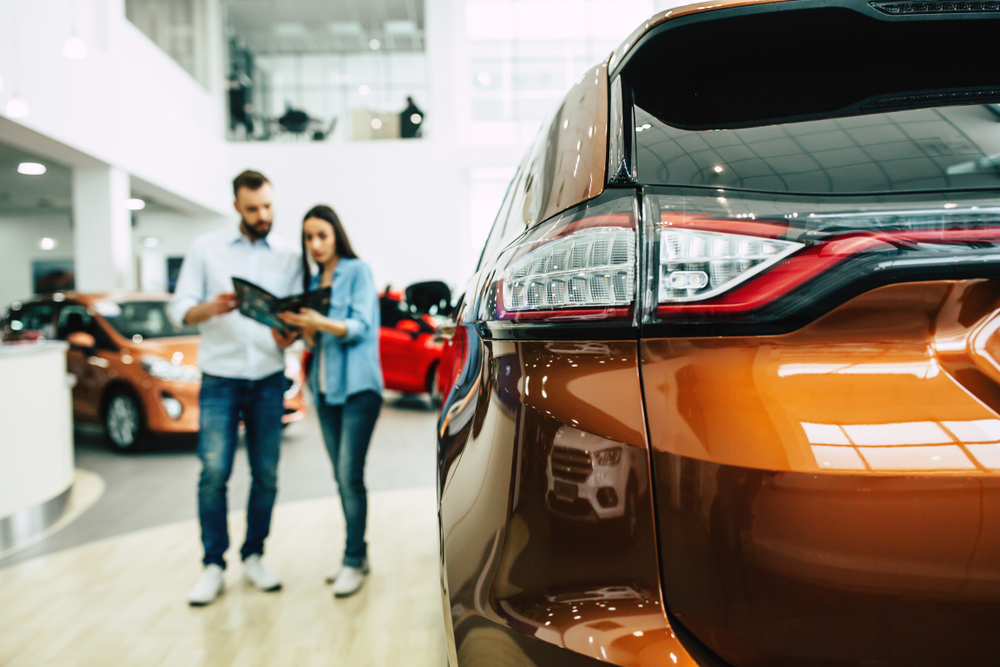 What are Millennials Looking for in New Cars?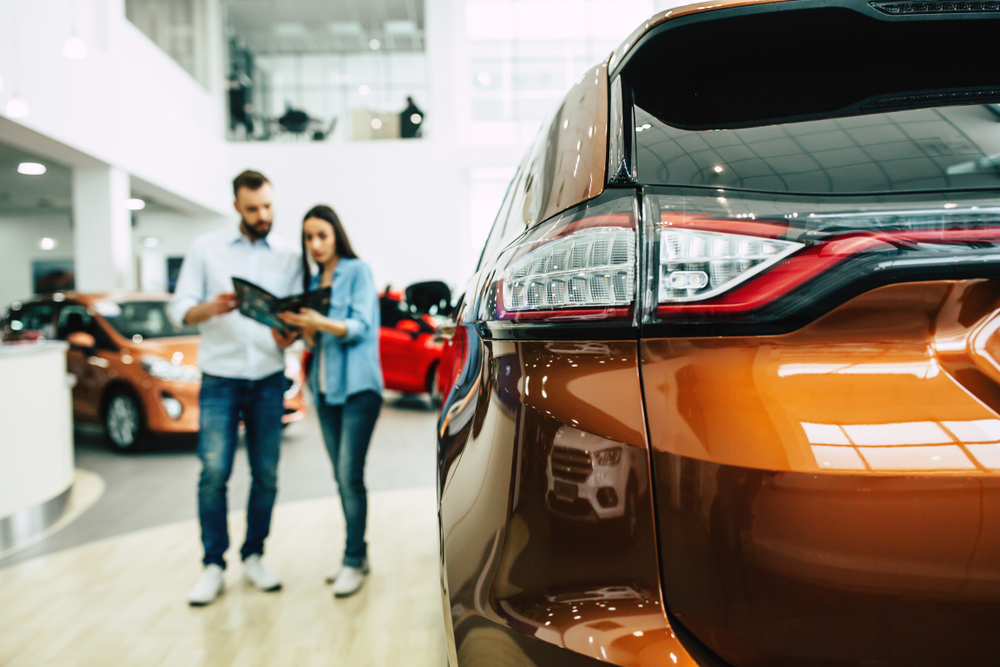 Millennial shopping habits are unique to their generation. Many prefer to shop online, they favor experiences and they invest in travel. This generation has been economically impacted by not just the Great Recession but the pandemic, too.
Millennials purchase at both brick and mortar and online stores, they research their options and many are "strongly influenced by social media posts." These Millennial shopping and buying habits also may carry over into major purchases like buying a new car. What are Millennials looking for in a new car? Kroll reports that Millennials focus on three key features:
The Habits of the Millennial Buyer
Salesfloor reports that Millennials are "omnivorous" shoppers. They purchase at both online stores and brick and mortar stores, too. The site notes that older Millennials favor online sites, while younger millennials favor brick and mortar.
Millennials also focus on product reviews when researching their options. Interestingly, online reviews tend to hold more weight to Millennials than the opinions of acquaintances or friends. Do these habits carry over when making major purchases, though?
Kroll reported that 68 percent of Millennials cited that their personal research was the dominant information source to buying a car. Nearly half of respondents (49 percent) noted that online reviews were a key source for their purchase decision. Other relevant considerations included the opinions of family and friends (48 percent) and brand perception/reputation (48 percent).
While social media was cited as a heavy influence for other buying decisions, social media posts were less influential on the Millennial car purchase. Only 30 percent of respondents noted that social media was a preferred source.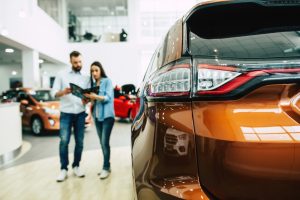 Millennial Car Preferences in the U.S.
Kroll's data focused on a global audience. Millennial buying preferences, though, also were noted by country. In the U.S., millennial car buyers considered cost to be the top factor in their purchase decision, followed by fuel efficiency and safety.
America's Credit Union compiled a list of the most popular cars owned by Millennials. The five most popular cars for Millennials included:
These cars are among the safest and the most affordable on the market. In fact, all of the vehicles on the list are less than $25,000. The Honda Accord, Nissan Altima, Honda Civic, and Toyota Camry all received a Top Safety Pick+ rating from the Insurance Institute for Highway Safety. In addition, the 2022 Hyundai Sonata received a Top Safety Pick rating.
The most popular cars for Millennials also are among the most fuel efficient for standard vehicles. Here's how the top five cars rank by fuel efficiency:
33 MPG city / 42 MPG highway
30 MPG city / 38 MPG highway
28 MPG city / 39 MPG highway
28 MPG city / 39 MPG highway
28 MPG city / 38 MPG highway
Will Millennials Plug Into Electric?
Electric vehicles are the most energy efficient models on the market and are considered eco-friendly. However, these vehicles tend to come with a much higher price tag. For Millennial buyers, price, safety and fuel efficiency are the top considerations for their purchase.
As the price of a vehicle is the top consideration, the electric models might simply not be an option for budget-conscious millennial buyers. However, a 2020 study by Assurant revealed that more than half (56 percent) of Millennials noted that they were "likely to buy an EV."
While Millennials are eyeing these vehicles, Gen X is the dominant buyer of electric cars. TrueCar Advisor reported that nearly 40 percent of electric vehicles (39.8) are purchased by Gen X. Interestingly, the Baby Boomers are the largest buyer of green vehicles (i.e. hybrids, plug-in hybrids, electric, fuel cell).
Millennials follow Gen X as the second largest purchaser of electric, but TrueCar Advisor's article noted that while the cost of electric cars was a possible issue for some Millennials, the bigger hurdle for this generation is how to charge their vehicles.
Charging stations aren't prevalent in many cities. The access to electric charging stations was noted as a barrier for Millennial buyers, as 37 percent live in urban areas.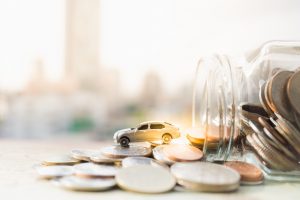 Millennials and Financing
The average credit score for Millennials is 667.4, which falls into the 'fair' category. Credit scores impact loan interest rates, which then impact the price of a car payment. A 2016 survey from FICO reported that 19 percent of Millennials would be willing to buy a car using their credit card.
The Zebra surveyed 3,000 Millennials and found that more than a quarter (26 percent) wanted to spend less than $100 on a car payment. However, 18 percent were comfortable spending more than $500 per month.
The Zebra explored the type of car that could be purchased for less than $100 and found that, with a six year loan, the vehicle would need to cost less $7,200. If a buyer needed a car payment below $100 per month, though, they also would need to factor in the price of interest.
While a $100 loan payment would check the budget-friendly box that is a concern for many Millennial buyers, that price tag might be tied to an older car with fewer updated safety features. If Millennial buyers want the safest vehicle for the lowest price, they may need to do extensive research—especially when they want a car payment less than $100.
Can Millennials find cars to purchase that cost less than $100 per month? When Millennials also want a safe vehicle, does a constrained budget affect their choices or their safety needs?
How Millennials Can Find the Best Options for their Budget
Millennials are focused on price, fuel efficiency and safety. The cars that Millennials favor are some of the safest and most economical on the market. They also are among the most fuel efficient.
Millennials shopping for a new or used vehicle can use Carzing to help them find the best vehicle in their budget. Carzing lets buyers search for cars by make/model, price or body type. Carzing will show the estimated payment for every option that appears in a car shopper's search.
Car buyers who need to keep their payments below $100 per month can focus on these estimates. However, cars that offer lower payments may be much older and have higher mileage. Buyers who want a car that scored high in safety ratings can research the specific model year via IIHS to find the safety report for that particular model.
Older model years also might not be as fuel efficient as newer models. To find the estimated MPG of an older model, buyers can do a quick Google search. However, previous owners also might not have maintained an older car and this lack of maintenance also could impact fuel efficiency.
Car buyers who need financing also can use Carzing to get pre-qualified. This helps buyers understand all their options. Find the loan with the lowest monthly payment or interest rate. Some buyers prefer a shorter loan term.
With Carzing, Millennials can research all their car options and their financing choices, too. The dealership visit can focus on completing the credit application and finalizing the deal. Carzing lets buyers slow down the car shopping process and browse at their convenience. Research all the options to find the best car, the best price and the best loan terms, too.