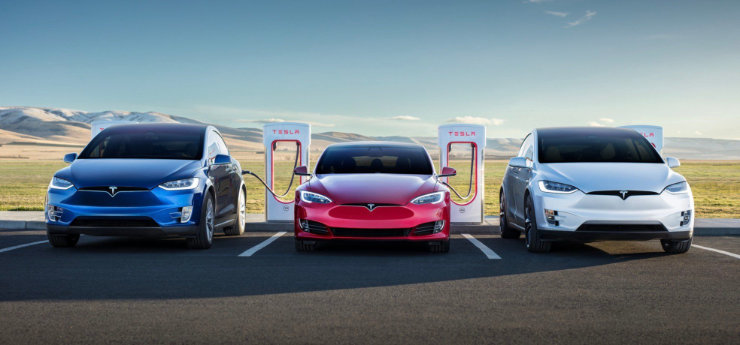 What Are The Longest Range EVs
As we transition into the era of electric vehicles, we become faced with the new challenges that come with them.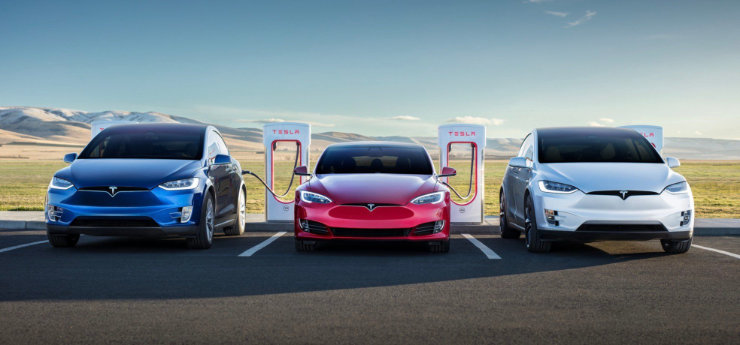 Electric vehicles run on battery power and their range on a full charge is usually less than that of a gasoline car's range. Other factors like how you drive, temperature, altitude, and more affect the range of an EV. Range anxiety has become one of the biggest issues that deter average buyers from switching to EVs, the idea of running out of juice makes many folks hesitant. Plus, the additional time you need to spend charging your car on a road trip or adding distance to find charging stations can be a hassle. But some cars have ranges that are more than sufficient for the average person's lifestyle of everyday commuting and the occasional road trip. We have created a ranked list of the longest range EVs currently for sale, however there are many EVs coming out in the near future that claim to have some impressive ranges.
6. Ford Mustang Mach-E California Route 1 | 305 Miles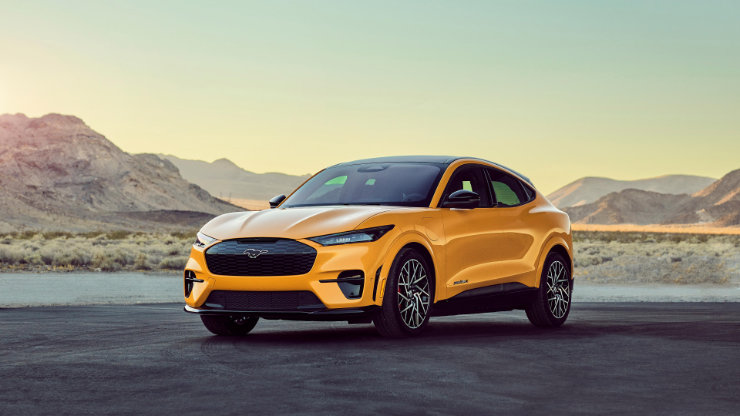 The Ford Mustang Mach-E is Ford's first fully electric vehicle and a great one. The Mach-E starts at $42,895 and is eligible for the $7,500 federal tax credit. The Mach-E California Route 1 has 305 miles of range while the base model has 266 miles of range. Both have very respectable ranges in the EV world with the California Route 1's range being excellent. A range of over 300 miles is currently in the top tier of ranges. However, this is likely to be reassessed as there are numerous new EVs coming out in 2022 that claim to have some very impressive ranges.
5. Rivian R1T and R1S | 314 Miles
Rivian is an electric car manufacturer with two models, the R1T an electric pickup and the R1S and electric SUV. The R1T has an EPA estimated range of 314 miles with a 400+ mile model coming in 2022. It boasts an 800 hp quad-motor setup that can propel the big pickup to 60mph in just 3 seconds. Its capable of towing 11,000 pounds and can even wade up to 3 ft of water. The Rivian R1T is built to be taken off road with tons of cool off-road options available. The R1S has the same performance specification but can only tow up to 7,700 lb. It has three row seating for seven passengers and 108 cu ft of storage space. These new Rivian trucks really are the start of the next era of capable off-road electric vehicles that also boast the comfort and luxury of their gasoline German competitors.
4. Tesla Model Y Long Range AWD | 326 Miles
The Tesla Model Y is the most recent model released and is a mix of the Model 3 and Model X. The Model Y like all Tesla's boasts industry leading ranges and impressive charge times. It is capable of charging up to 162 miles of range in just 15 minutes at one of the Tesla supercharger locations. On a full charge it will get 326 miles of range which is excellent. It can seat up to 7 people despite its small size thanks to its great use of space and no front engine. The Model Y is an excellent crossover style car that really excels as an EV.
3. Tesla Model 3 Long Range AWD | 353 Miles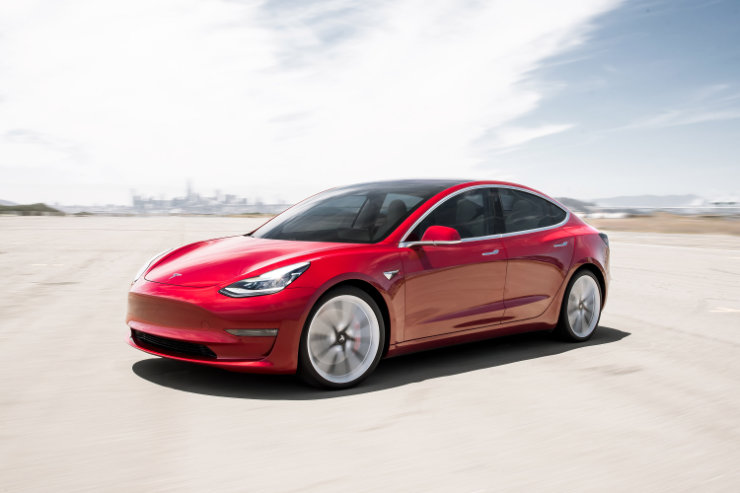 We have now entered the top 3 which all boast incredible ranges and to no one's surprise are all Tesla's. The Tesla Model 3 Long Range is capable of an incredible 353 miles on a single charge while the base models get up to 263 miles which is still very good. It's also capable of fast charging like the Model Y but can charge to 175 miles in just 15 minutes. If you opt for the Performance Model its capable of 0-60 in just 3.1 seconds thanks to its dual motors that produce 480 hp. With a range of 353 miles your worries of running out of change for everyday driving really aren't an issue. Even shorter road trips won't be a problem, and with this being a Tesla there is an expansive network of Tesla Superchargers to help lessen your range anxiety.
2. Tesla Model X Long Range | 360 Miles
The Tesla Model X is the biggest Tesla in the lineup with a massive cabin and seating for 7. It has fancy falcon wing rear doors and all the tesla bells and whistles you would expect. It also has a 360-mile range for the long-range edition which is phenomenal. But don't be fooled by its size, it's also the fastest SUV on earth when equipped with the Plaid Trim. It was 1,020 Hp and can reach 60 mph in 2.5 seconds. Those figures are insane for modern supercars let alone a big family SUV. Tesla really knows how to make an impressive SUV.
1. Tesla Model S Long Range | 405 Miles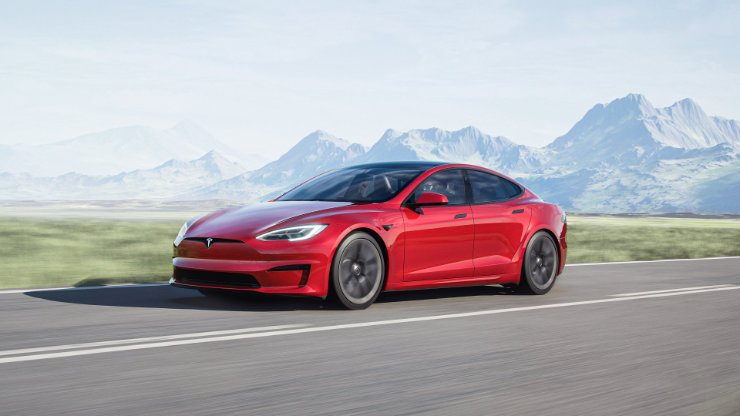 The Tesla Model S is the top dog in the EV world. The best performance, the longest ranges, the most capable technologies, and more. The Model S has a 405 miles range which is truly incredible, it's the only EV currently for sale with a range over 400 miles. It's capable of charging 200 miles in just 15 minutes which is surreal. The performance is also Ludacris. The Model S performance can do 0-60 in 1.99 seconds… Yes, you read that right 1.99 Seconds and it will do the ¼ mile in 9.23 seconds. It is quite literally the fastest car in the world. If you want the EV with the best range and fastest charging, then the Model S is the one for you.