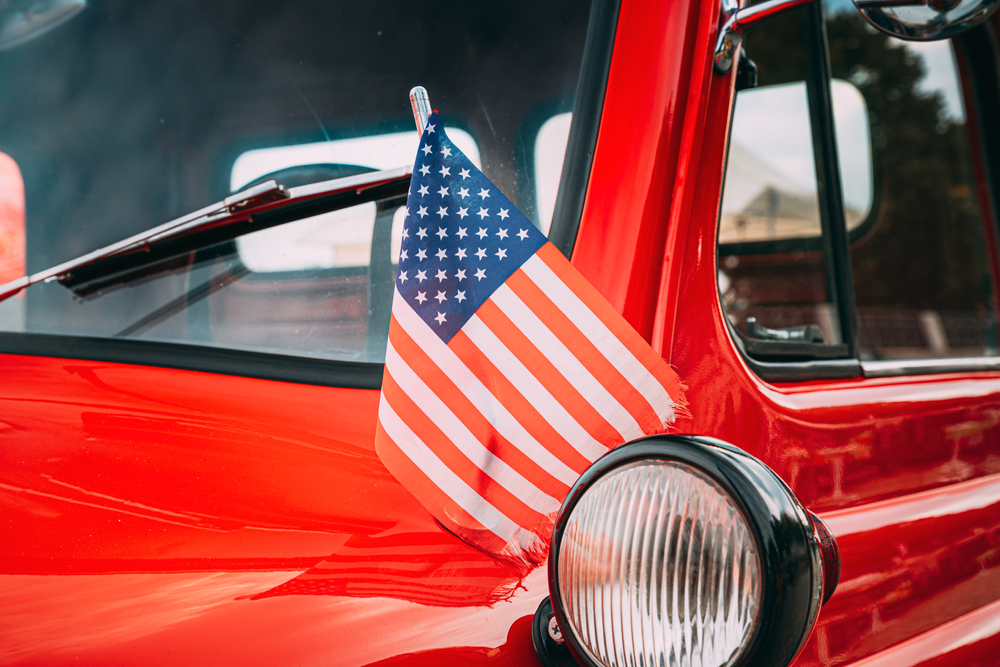 What Car Brands Started in the United States?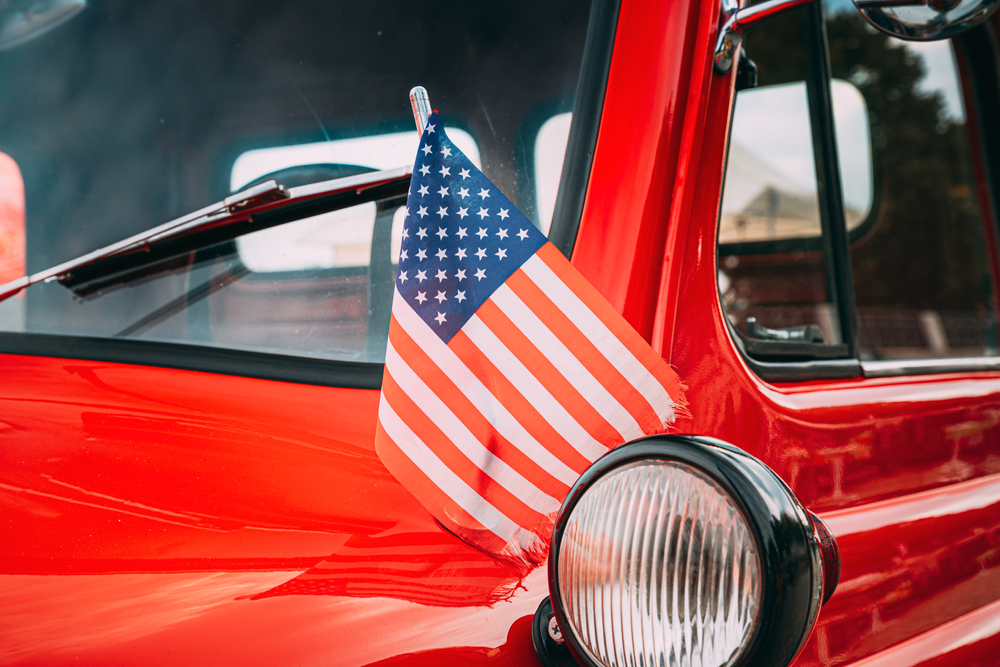 The United States once had a strong manufacturing history, and the automotive assembly lines dominated cities like Detroit and Flint, Michigan. Many auto workers lived comfortably on the livelihood from these jobs, at the height of the auto industry's dominance in the U.S. These companies created the American dream for many workers.
Trade agreements with other countries began to change the manufacturing landscape in the U.S., and factories began to be built overseas. While many auto manufacturers still operate plants in the U.S., not all vehicles by heritage brands are made in America. What car brands started in the United States, and how many still make vehicles in the country today?
There are only two remaining legacy or heritage auto manufacturers:
However, when the auto manufacturing industry was at its height in the United States, there were many other models and brands that were produced for eager buyers. Some of these bygone brands or companies might ring a bell with consumers:
The site Thrillist included several more defunct U.S. brands like DeSoto (which only produced from the 1920s into the '60s).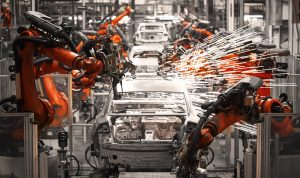 What Happened to All the American Brands?
While the U.S. once was the home of a longer list of auto brands, what happened to them all? Why do only a few divisions for General Motors and Ford remain?
Mercury was a brand under Ford, and the models were eventually discontinued. The same fate fell upon Oldsmobile, Pontiac and Saturn which all were separate GM divisions. Oldsmobile actually was acquired by GM in the early 1900s, though. Pontiac was always part of GM, as was Saturn.
While these brands existed independently and all offered unique vehicle models, most of them were under divisions under major auto corporations like GM or Ford.
In 1957, another major change took place in the U.S. auto industry. That was the year that Toyota officially established a physical presence in the United States. Toyota Motor Sales, U.S.A., Inc. was located in Hollywood, Calif. About two years later, Toyota launched the Toyota Motors Distributor in New Jersey.
How Many Legacy Brands Remain?
General Motors and Ford are the only two remaining U.S.-based legacy auto manufacturers. Each of these companies also includes different brand divisions. Here are the brands currently produced by both GM and Ford.

New U.S. Car Companies
While Ford and GM are the only two legacy manufacturers that remain, there are several new U.S. based car manufacturers that have launched. These manufacturers focus on producing electric vehicles, which might be the future of the auto industry. In fact, GM is switching to an all-electric model lineup.
The new U.S.-based brands include:
These companies aren't officially legacy brands yet. However, these popular electric manufacturers will likely become the heritage or legacy brands of the future.
Tesla is synonymous now with electric luxury, and the company's Model Y was the 17th best-selling vehicle in 2021. Lucid currently manufactures the electric model with the longest range—the Lucid Air Dream (520 mile range).
Rivian produces an electric truck and SUV that might appeal to buyers that want a more ruggedly designed electric model. The R1T (the truck model) has a price of $67,500, while the brand's SUV—the R1S—is priced a bit higher and starts at $72,500.
What Defines a Legacy Brand?
How long does it take for a brand to be categorized as a 'legacy brand?' Landor explains that these brands "…have a proven history of at least one generation." Pew Research notes that a 'generation' typically encompasses about 15 to 20 years. This means that Tesla is right on the cusp of being known as a legacy brand—if it isn't already.
However, for some consumers, a legacy brand might not be affixed to a specific age or number of years in operation but, rather, to the historical impact of the brand. Sears was often known as a legacy brand. Coca-Cola is another well-known legacy brand among consumers.
Brands that are staples or stalwarts in their particular industry or market segment might be embraced as a legacy brand. There are also 'heritage brands.' Fashion experts might define heritage brands as timeless or maybe even old.
Both General Motors and Ford would be considered heritage auto manufacturers. They are the only two that have withstood generations of consumers. Ford also is the historical cornerstone of the U.S.-based auto industry. When consumers think of Ford, they probably think of Henry Ford, the Model T and the beginning of the assembly line production system.
How Many Legacy Brand U.S.-based Auto Manufacturing Plants Still Exist?
Both General Motors and Ford still produce vehicles in the U.S., although they also produce overseas, too. Ford has eight U.S. manufacturing facilities. While General Motors has 122 U.S.-based facilities, only 11 are assembly plants. What models by GM and Ford are still manufactured in the United States?
Akins Ford notes that the following Ford models are made in U.S.-based facilities:
The Ford Edge is noted to be manufactured in Ford's Ontario, Canada plant. The Ford Fusion and the 2021 Ford Mustang Mach-E were noted to be manufactured in Mexico-based facilities.
Several of General Motors' models/brands were named among American University Kogod School of Business Made in America Auto Index:
Use Carzing to Find U.S.-Based Models
Some consumers are focused on buying American-made products. Many vehicle models manufactured by General Motors and Ford are still made in the U.S. In addition, electric models from Tesla, Rivian and others also are produced in the U.S.
Car buyers who want to search for a specific make/model manufactured in the U.S. can use Carzing to simplify their search. Carzing's easy search query tool lets buyers find cars based on make/model, price or body type.
Buyers also can refine their search by using the toolbar to the left of their results. Omit new or used models, select specific criteria like drivetrain, fuel type or even color. Buyers can sort their results to ensure that they see only the most relevant models at the top of the page.
For buyers who are focused on electric vehicles manufactured in the U.S., Carzing also lets buyers omit fuel specifications. View only electric models or select to view hybrid models, too. In states where electric models are more popular, used models could be plentiful; however, demand also could have impacted their availability.
Once buyers find the car they want, they also can use Carzing to get pre-qualified for financing. Choose financing options based on interest rate or monthly payment amounts. Carzing also lets buyers understand their down payment responsibilities.
Print out a voucher with the loan details and take it to a participating dealership. Buyers who use Carzing to find their car and their financing can save time at the dealership and can focus their in-person visit on getting approved for their loan, taking a test drive of their favorite model and finalizing the deal.