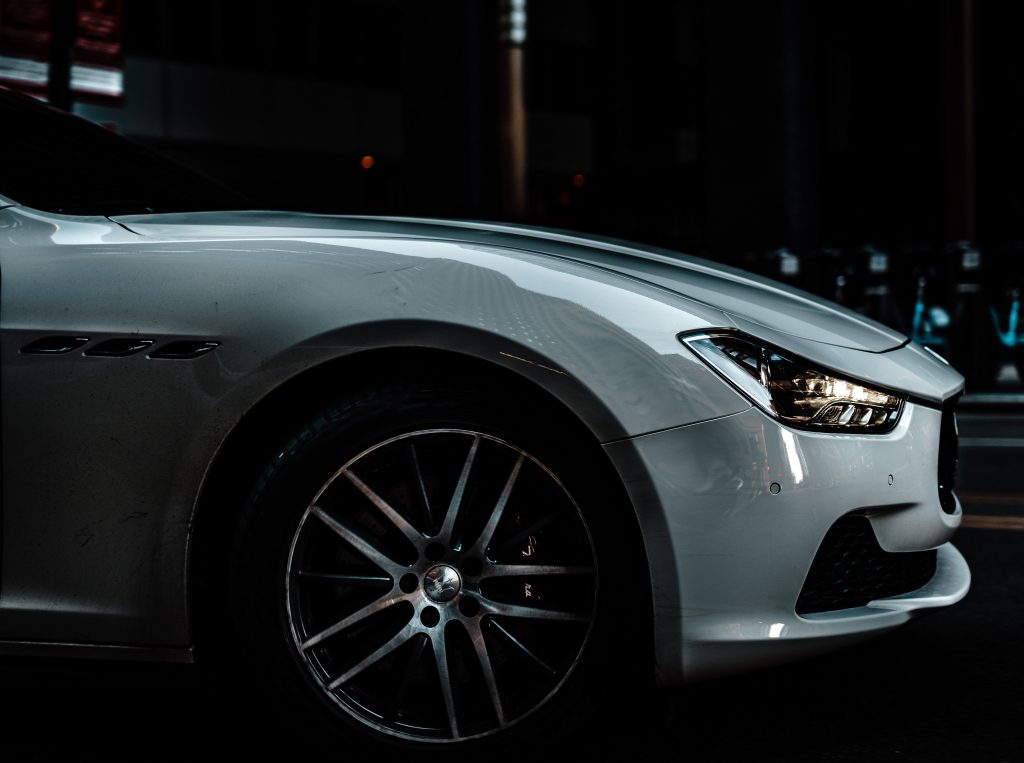 What Does It Cost to Charge a Honda Clarity?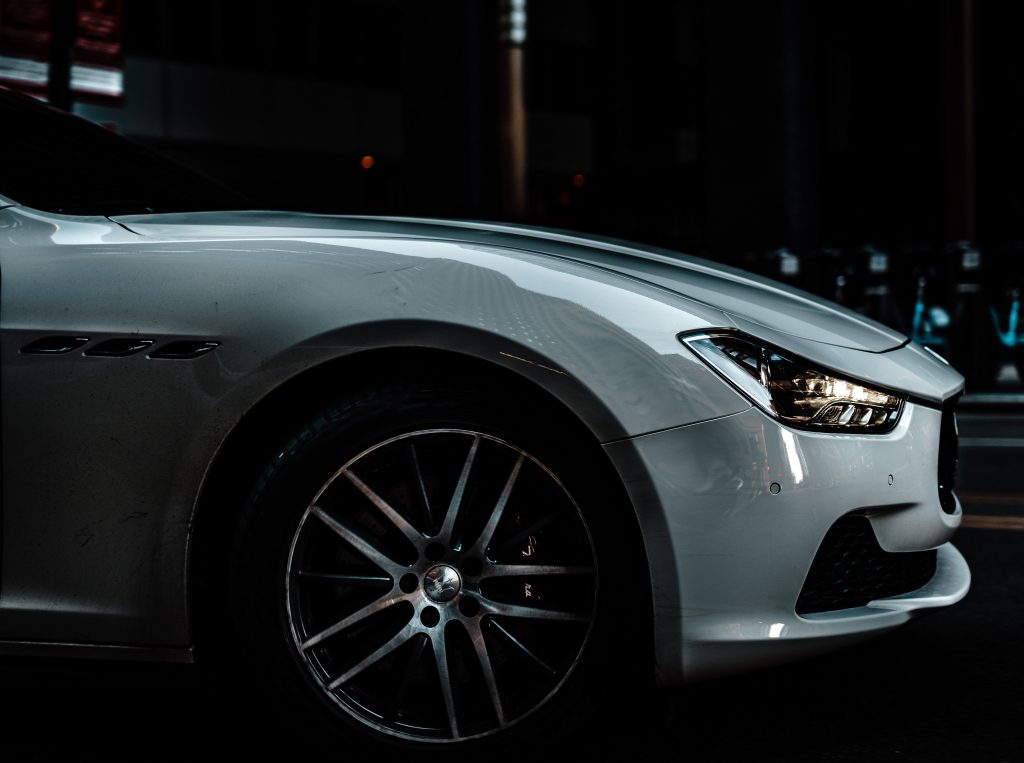 Honda Clarity is in the top premier range of electronic cars used invariably by the people with discernment and an eye on the environmental issues. The features that make this car a premier vehicle, are that it is a spacious plug-in hybrid and its exceptional capacity that provides 45 – 48 miles of electric charge until the gasoline engine comes into action. Once the electric charge is completed, the hybrid car then becomes a premier class sedan with an economical fuel usage of 42 miles per gallon.
Among the plug -in Hybrids on the current market, this car with its pure EV and fuel cell versions is seen as the King of EV Range.
Performance details
As the name states, the hybrid car Honda Clarity comes with a two-motor hybrid system. The electronic system comes with an adequate 103 horsepower, and the gasoline engine is powered with a 1.5-liter Atkinson Cycle Inline – 4. On combining both the sources of power, it gives you almost the conventional power of the Honda Accord, with a 212 horsepower and 232-pound-feet of torque. The one shortfall when it comes to matching Clarity with Accord is the difference between Accord's 252-hp engine and the Clarity's 212-hp engine.
Critics so far have noted that the acceleration of Honda Clarity's Plug-in Hybrid is more than adequate for a vehicle designed principally for effectiveness. Similar statements are made about the bland but cozy vehicle elements. Commentators state that the driving feel of the car is similar to a conventional car of hybrid formation rather than an EV. That is because the motor is flexible enough in its power range and it rises to the challenge when there's demand for any quick speed increases, even in a cold and chilly climate, but also when a driver wants to use Sports mode for top power acceleration.
Luckily, the changes between gas and electrical are smooth—even though the model's boisterous, high-revving motor might sound unnatural from the outset. For the first part, Clarity's regenerative braking is rated to be smooth and natural. However, a few drivers grumble about an ambiguous and a detached feeling when driving. Like most unique models, the Clarity gives the option of various driving modes by utilizing the steering wheel-mounted paddles for expanding or diminishing the degree of regenerative (improved) braking.
Econ Mode
Econ mode lessens throttle reaction to ensure an entirely electric drive for whatever length of time that may be achievable. The Car is expected to give higher responsiveness while in Sports mode, however, the inward ignition motor is presumably going to run more often. The HV mode, as a rule, will be blending gas and power but holding the HV control knob for a designated length of time will have the effect of triggering the gas motor to revive the battery pack.
Observers have stated that simply leaving the Clarity in defaults mode can allow the vehicle's laptop controls to search out the best blend of power and gas. The Clarity Plug-in Hybrid's zero-to-60 execution is utilizing the initial 9 seconds which can expand to almost 13 seconds once the Econ mode is powered on.
More features have been included such as an advanced space-age quality look and higher streamlined features. The long inclining hood blends to a roofline that bears the look of the Honda Insight. The cut-out channels inside the lower back entryway, next to a skirt covering the back of the rear wheel, helps with the look of streamlined features. But some of these choices or factors offer the car a nerdy or machine-like look. As your eye advances toward the wide back completion, your eye notes an incorporated spoiler that sits over a two-piece vehicle window built into the storage compartment cover— still giving a ton of lines to define the outline of the unique model.
From a different perspective, the Clarity appears to be smooth and low—a blend of features for a huge vehicle that seats five passengers.
Versions of Honda Clarity
The latest models of Honda Clarity have been presented with three versions.
Full Battery Electric Version
Fuel Cell and Now Version
Plug-in Hybrid Version
All the three versions have been introduced to make choices and options available for everyone. It may surprise you to know that the Clarity Fuel Cell Version does not run on electricity. This car version runs on Hydrogen. The range per filling is 366 miles, and the refueling time is easy and manageable.
Electric versus Module Hybrid: How to Choose
You may now realize the fact that EVs utilize an extraordinary supply model (fuel model): EV drivers recharge the battery whenever they're stopped, be it at home, in a parking space with electricity available at hand or around town, rather than requiring a different outing to refuel. Recharging as and when possible, has its advantages as it furnishes you with the best option for decreasing the time spent charging and tends to make each charge's duration shorter with an increase in charge intake. It takes just a few seconds to connect, once it's connected, you are at liberty to plan your day while the car gets charged.
Charging Your Honda Clarity at Home
Regardless of whether you purchase the all-electric or the other version of hybrid – the plug-in car, you'll be prepared to charge your Clarity directly from the comfort of your home.
Regardless of whether you settle on the hybrid version of your choice, you won't have to make frequent visits to the gas station if you charge it consistently and regularly. A few people charge their EVs at their premises itself, by connecting to an indistinguishable divider outlet, that includes four miles of Range per Hour, which means it may take an entire day to revive the Clarity Electric along these lines. Along these lines, it is important to note that charging an electric car at home requires the outlet to be levelled up when nearing completion.
A home connection enables you to include a charge for up to twenty-five miles over a period of time, with just topping off your Clarity Electric or the other version of Plug-in Hybrid in precisely 3 hours. The Clarity Electric has an "on-board charger" which is quite faster and adds power to the battery more rapidly, which will help you to charge the bigger battery quicker as compared to the Plug-in Hybrid.
If you don't have a charging point at home, you can get an ancillary EV charging pad. Even if you face issues charging the car at home, you still get to live the EV way because you can charge at work or any other charging spots around the town.
An important aspect to note in case of plug-in hybrids is that they have relatively smaller batteries and accordingly don't require a quick charger. For ordinary charging at residential premises utilizing a Level 2, 240-volt charger, the Clarity is furnished with a 6.6-kilowatt charger. Connecting in this way compares to around 6 kilowatt-hours once one hour of charging is completed. So, in 3 hours, a vacant seventeen-kilowatt-hour pack level will be charged up and be ready for 48 miles or so of driving.
Productivity
The module cross breed adaptation of the car has an EPA, known as all-electric coverage of forty-eight miles from its 17-kWh battery package. The Honda Clarity has become one of the hybrid variety of cars that gives the longest all-electric range. Well, known aggressive hybrid models such as the Chrysler Pacifica auto come with thirty-three miles of all-electric range and furthermore the Toyota Prius Prime can travel twenty-five miles before the battery is exhausted.
With excellent consumption values inside the pack, the Clarity Plug-in Hybrid incorporates a city-roadway rating of one hundred ten miles-per-gallon comparable. At the point when the battery is exhausted—after those forty-eight miles of driving—the EPA assesses a possible forty-two miles for every gallon, making it an extremely effective, sizeable cozy vehicle. The Car's power controls the consumption taking it down to forty-four miles for each gallon in certain areas and 40 mpg on some other areas.
Range
It is, however, important to note that the general operating range is measurable at only 340 miles. That is because of the tank only holds seven gallons. The small tank puts the Clarity Plug-in Hybrid in a lower position for all-out range contrasted with the Prius Prime that offers 640 miles (and twenty-five from power).
Not surprisingly, your mileage could fluctuate—contingent upon what capacity you drive your car and the way/duration for which you keep it charged. Short driving separations and visits at a charging station can peg the dashboard's strength indicator to 199.9 mpg. On the off chance that you have an all-inclusive day drive, you'll expect the MPG-marker to drop closer to one hundred ten or a hundred and twenty mpg. Traffic conditions and road conditions will vary the mileage and will thus fluctuate between results.
Cost to Charge
While you would potentially be prepared to charge for free at an open station, What Does It Cost To Charge A Honda Clarity this is not the option to rely on. Most electric-vehicle owners charge at home, and afterwards, you can work out the real costs of what it costs to charge there.
The expense of the electric power is usually stable over the cost of fuel. But it differs tremendously inside the U.S. The private normal per kilowatt-hour has the following rates.
3 pennies in Louisiana
3 pennies in Hawaii
The national standard rate has been 12.7 pennies that are only several pennies additional to what it had been 10 years ago. In California, which leads the state in vehicle deals, the private expense per Board of Trade unit is 18.9 pennies. What you pay is chosen by your service organization and furthermore the plan you choose to use. Utility partnerships, for the most part, have 2 styles of rate charts. In level-of-utilization plans, power value ascends alongside your utilization. A kW at month's completion is presumably going to cost greater than what has been utilized in the initial day.
With time-of-utilization plans, you pay at that point of the day when you choose to use the electricity. The power that you use at peak hours costs the most. A few electric user plans partition the day into peak and off-peak periods. Some even have midweek openings.
One of the plans charges on an individual reason for house use and EV charging, with lower rates for the autos. However, this needs the establishment of a different meter for the house EV charging station. That will have a cost if you overflow over $1,000. This is because of charge stations frequently want you to pay continuously. So, a car with a moderate on-board charger can cost a great deal to fill it with a fast one.
Expenses for a Home Charging Setup
Notwithstanding understanding what it'll cost to control AN EV, it's moreover important to get a handle on the cost of a key bit of at-home innovation: the electrical vehicle offers instrumentality (EVSE), related to the expense of its establishment. Another potential expense might be a private solar powered framework, that is a becoming a rapidly developing option for many people. What Does It Cost To Charge A Honda Clarity, either for the car charging alone or for controlling the car and family unit? How about we separate what these things cost.
Modes of Charging
Honda Clarity Plug-In Hybrid has two ways of Charging:
Level Two Charging – This type of charging is the quickest, most helpful and most cost-effective way to deal with charging your vehicle. This way of charging gives us the flexibility to charge the battery in precisely 2.5 hours at home, work environment, or wherever there's a 240-volt charger. To charge inside your own home, Honda recommends reaching out to an authorized person who is capable of installing and maintaining electrical equipment to put in 240-volt, 30+ amp electric vehicle administration instrumentation.
Level one charging – This type of charging is moreover a basic form to charge, employing a good 120-volt divider electrical plug. Utilize the predetermined charging wire that happens to come with the Clarity Plug-In Hybrid. Just Plug-in and charge your battery in twelve hours.
When you got the chance to charge your car outside instead of your residential premises, look for any outstation charging ports online around your locality to ensure you have a backup ready at the nearest location.
Fueling Modes – Two
Being a mixed fuel car, this hybrid automotive allows you to enjoy advancements of both electric and motor-driven performances. It offers you the ability to power through your work schedule and for a long drive by energizing and driving on unadulterated power with the sedan vehicle serving up to 47-mile all-electric shift rating.
At the point when plans lead you to take an unexpected turn, pull in the advantages of the 340-mile fitted gas-electric range. The conglomerated motor will keep you going once your battery runs low.
Qualified for HOV Vehicle Logo
This car is a hybrid model, and as such its owner, has certain privileges. It gives us an additionally qualified advantage to use a logo for the High Occupancy Vehicle (HOV). However, this is after obtaining authorization of the state's Department of Motor Vehicles.
Cost of Charging Equipment – The Electric Vehicle Rages From $200-$1,000
Module vehicles these days by and large provide users with the ability to charge at residential premises on typical ménage current of one hundred twenty volts that is named Level one charging. They can likewise charge on snappier and higher level of a couple of 40-volt circuits, called Level 2 charging.
On the off chance that the vehicle has a little battery, with power under 10 kWh, you'll have the option to regularly use the Level one charging framework that will be available with the vehicle. For plug-in vehicles with bigger batteries, The Level 2 is your most solid option for nightlong charging and quick top-ups.
Most automakers with plug-in vehicles in their lineups have a preferred charger supplier. Many organizations are promoting EVSEs. Look for EVSE or EV home chargers. What Does It Cost to Charge A Honda Clarity, for quality Level 1 the costs will fluctuate from just $200 to over $1,000?
Scope of Your Plug-In Hybrid
It's essential to note that it is customary for hybrids to cost somewhere in the range of $2,000 and $10,000 above their gas only equivalents. Also, the plug-in hybrids are expected to cost extra because of their bigger and larger batteries and further advancement in technologies. So, though module plug-in cars will promote environmental savings for nature, the manufacturers are not concerned about saving your cash—except if you travel a great many miles for seven days, inside which case you'll recover your costs in fuel investment funds in a couple of years.
With regard to the strain on the present power matrix, most advisors agree that hybrid cars and electric vehicle will not at this point affect supply except during adverse weather effects that are beyond our control. Currently there are times when the power suppliers have to deal with huge loads caused by heat waves and the use of air-conditioning, but electricity suppliers are scaling up to cover these events.
Charging Vehicles Overnight
Moreover, most people would charge vehicles overnight—ordinarily, a moderate sum for utilities generally. Off-season capacity of electricity could fuel the daily drives of about seventy-five percent of most cars, light-weight trucks, SUVs and vans on American streets nowadays if they are hybrid ones. A lot of utilities are redesigning local power dissemination frameworks to suit module crossovers and electric vehicles, similarly as home occupants include more climate control systems (air conditioners) and TVs.
So, in case you're interested in taking the hybrid plunge once the autos become accessible, don't stress over high costing electrical bills, as in general there will be not a noticeable difference in costings.
What's more, given the acknowledgement of this crossover to hybrid vehicles, enough individuals may choose the hybrid forms along these lines to scale back from the pollution of the old vehicles—which means we might "save green" in more ways than one.
Quick Charging of the Honda Clarity Electric Car
Quick charging is a great idea for including mileage through long trips or once you need a charge to get around town. You'll have the option to charge eighty percent within half an hour with DC snappy charging, that may serve up to seventy miles. Many of the hybrids exclude a DC quick charging alternative, because of their interior burning motor for long outings.
The Clarity Electric is one among the available cars with DC brisk charging standard, so you'll have the option to pass judgment on taking street travels on your Express charging corridors and wherever else DC quick charging is accessible. The Clarity Electric uses the SAE Combo/CCS instrumentation for DC quick charging.
When you find a station, you'll have the option to start a snappy charge rather like the other charge. Essentially utilize your telephone or card to prove and connect the instrumentation to your vehicle.
Cost at Charging Stations
The owners of the charging station will hope to pay somewhere close to $400 and $1,200 for a brilliant, security ensured electrical vehicle charging station.
It is advisable regarding a good charger, that the least expensive one having a great built and good warranty will perhaps be the right choice.
The Takeaway
It's important to see that because these charging stations are accessible in surprising setups, cord lengths and fittings, that they are more available.
Some stations keep good records and utilize their 3-year warranty and are well maintained. That isn't the situation with all charging stations, as a few budgetary contributions meant that they chose to have 1-year guarantee and haven't been tested for performance and safety, so customers should be careful. Choose from recognized and well-known brand charging stations.