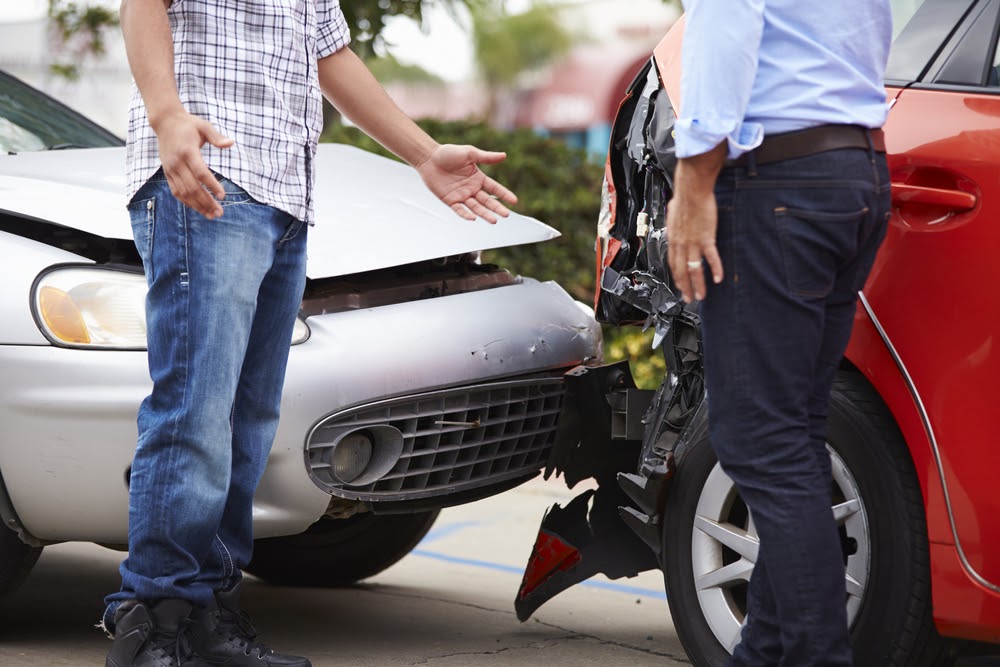 What to do After a Car Accident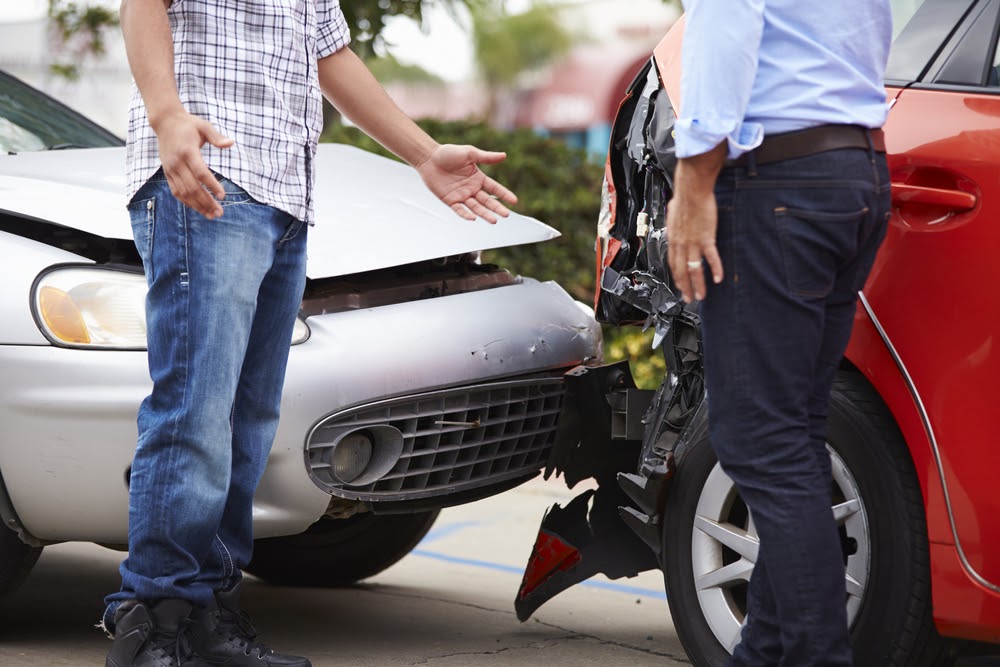 Car accidents can happen for a number of reasons; distracted driving, mechanical issues with a vehicle or even poor weather can lead to fender benders or more serious crashes. While many accidents are minor, others can leave drivers and passengers with devastating injuries or worse. According to 2019 statistics from the Insurance Institute for Highway Safety (IIHS), more than 36,000 people were killed in car crashes in the U.S.
Teen drivers are often the most at-risk for car accidents, but a crash can happen to any driver. Here's what to do after a car accident.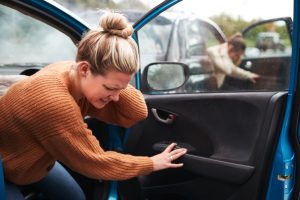 1. Call the Police.
Drivers should check for any injuries. If the accident was severe, injuries could be serious. If there are injuries, dial 911 for help.
When there are no injuries, drivers should call the police so that the accident can be documented and reported.
2. Stay safe.
Drivers should NEVER leave the scene of an accident. Many crashes result in the car being undriveable, and the cars cannot move from their location. However, many experts advise moving the car to the side of the road (the shoulder).
3. Provide information to the other driver.
Exchange information with the other driver (name and insurance info). No matter who is at fault both insurance companies will need to document the accident, as will the police. All parties will need to give a statement to the police for the accident report, too.
On the back of most insurance cards, however, there is advice on not admitting fault. Drivers should avoid getting into specifics with the other driver about the accident as someone could admit fault. Stick to the basic information, and talk to the police about what happened.
Drivers should document any damage on their vehicle and get the name of the officer at the scene so they know whom they can contact about the crash.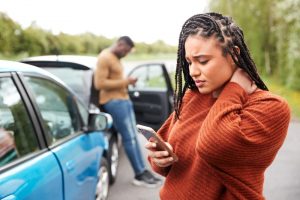 4. Call the insurance company.
Contact the insurance company and let them know about the crash. They will ask a number of questions, as they need to determine fault. They also will contact the other driver's insurance company.
Is it wise to avoid filing a claim and just pay the other driver out of pocket? While some drivers might think this is a cheaper option, this might not be a wise decision as repairs could be much more expensive than the driver assumes. In addition, not reporting an accident to the insurance company could result in other issues, too.
Insurance Rates and Accidents
Drivers may worry about the impact an accident can have on their insurance rates. While rates could increase because of an accident, the policy also could have an accident forgiveness provision. When drivers are insured for years with no accidents or issues, the insurance company might provide them with a forgiveness benefit.
Drivers who haven't had an accident can look into this to see if they may be covered for a future accident. Understanding insurance benefits is important to ensure that there are no surprises in the future if an accident were to occur.
If car owners are reviewing their insurance policy, they also might want to look at their deductible. This is what car owners pay to repair their own vehicle in the case of an accident. Car owners should choose a deductible that best meets their needs.
Monthly insurance payments need to fit into the budget, and higher deductibles can lead to lower monthly payments. However, a deductible that is too high could leave the car owner struggling to pay for repairs if they are in an accident.
Car owners need to consider what they can pay monthly and what they could reasonably pay out-of-pocket if they need to repair their vehicle after a crash.
Other Insurance Considerations
Some car accidents result in a totaled car or damages so severe that extensive repairs are necessary. This could leave the car owner without a car for a long period of time.
Car owners might review the benefits of their insurance related to car rentals. Insurance companies could cover the cost—or perhaps partial cost—of a rental vehicle during repairs. If the accident was the other driver's fault, talk to their insurance company about these benefits.
In addition, sometimes the insurance logistics of a car crash become overwhelming. The driver who wasn't at fault may need their insurance company to help in dealing with the other driver's insurance. It may take time to determine who was at fault, and a car owner may use their own insurance coverage to handle costs related to the accident.
When this happens, the insurance company (for the driver not at fault) works to recoup their costs from the other driver's insurance provider.
Finding a New Car after an Accident
If a vehicle was totaled out by the insurance company after a car crash, car owners may be on the hunt for a new car. It might be possible to buy a new car outright, but this depends on the amount of the insurance settlement related to the totaled vehicle value. Car buyers also can use the money from the insurance payment (from their totaled car) as a down payment.
Use Carzing to find a new car that fits the budget and find a car that fits the buyer's needs. Maybe they want a vehicle just like their old car, or perhaps they're looking for a larger car or one that offers more safety features.
Carzing lets buyers search for a new car by price, make/model, body type or just by using keywords. Buyers also can narrow down their search results by using the toolbar to the left of their search results. Choose from additional vehicle criteria including color, equipment, drivetrain and fuel type. Buyers also could choose to exclude used vehicles (or newer models).
Search results also can be sorted to help simplify the shopping journey. Sort results by price, distance, mileage, age or just see the best matches at the top of the search list. Once buyers find the best car for their needs and their budget, they also can use Carzing to get prequalified for financing.
When searching for financing, buyers are not required to enter their social security number, but they will need to submit data related to their employment history and the monthly cost of their mortgage (or rent). In addition, buyers should enter data about a trade-in (if applicable).
Carzing will show all the available financing options. Buyers can review their options to find the best terms or monthly payment. Carzing also helps buyers understand how much they will be expected to include for a down payment. Buyers should print out financing details before they visit a dealership.
With the perfect car located and all the financial details researched, buyers can focus on visiting the dealership to complete the credit application and test the car on the road. Carzing lets the buying process feel more relaxed, and the buyer remains in control.
Search for a new car on Carzing at any time—the site never closes. Buyers don't face any sales pressure, and they can take their time finding the right car and the best financing.
Shopping for a new car after a car accident can be stressful, and buyers might be searching for a vehicle when they are still recuperating from injuries sustained from the accident. Carzing lets buyers find their new car while recovering in bed or resting on the couch. With Carzing, finding a new car is stress-free and on the buyer's terms.