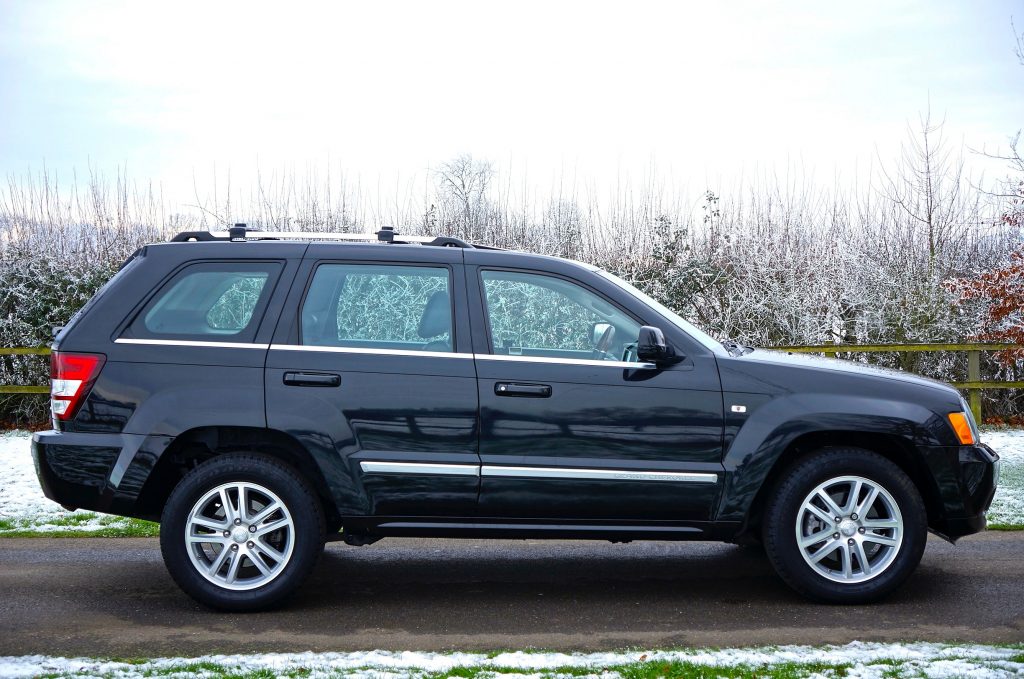 What Toyota Cars Are 7 Seaters? The Answer Is Toyota Motors Full SUVs And Latest Cars Available In 2019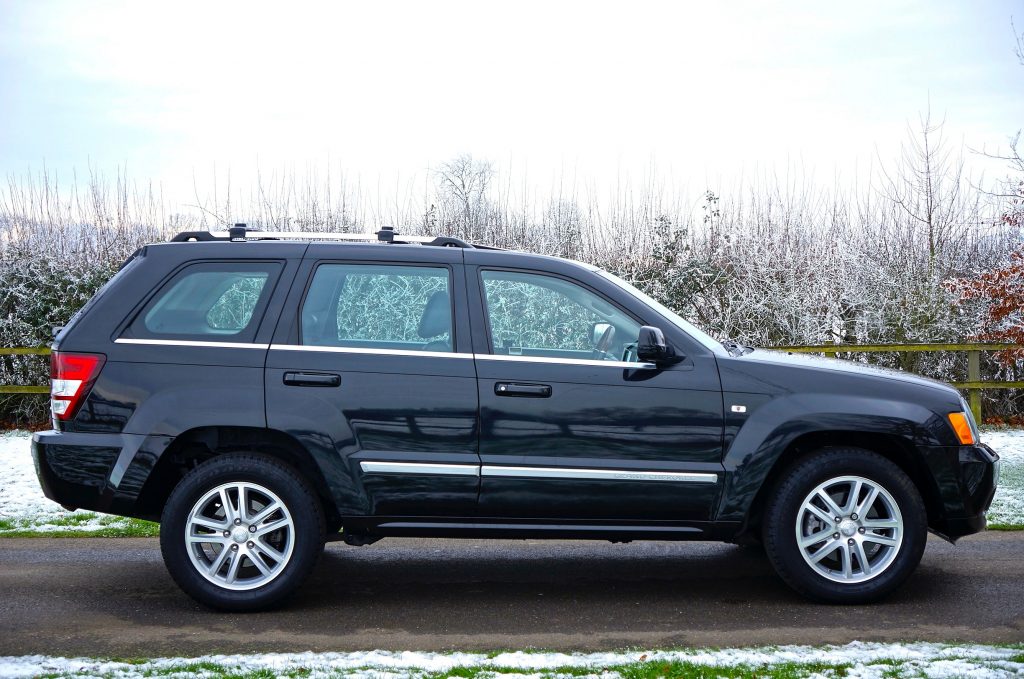 Toyota Motors is one of the best car builders, designers and manufacturing group that has served its customers since its foundation. It was always great in business and had the luxury of one of the finest engineering minds in Japan. With dedication, comfort and elegance of patience and hard work, Toyota created this company and today it has an extensive range of SUVs, sedans, luxurious cars etc. that fill the needs of the people. Toyota cars have always been popular amongst people who always consider Toyota first while buying any car.
A great deal of thought goes into purchasing cars which are 7 seaters or a 7-seater car which allows you to carry extra luggage and up to seven people at the same time. So, what Toyota cars are 7 seaters? The Toyota 7 passenger vehicle is a roomy vehicle and loaded with the latest technology, and the interior anyone would wish for. Other than the earlier version, there are also added convenience options such as USB ports and entertainment system that would keep everyone happy while travelling. It also comes with a sunroof to enjoy fresh air while travelling. But an ideal seven-seater vehicle will have enough cargo space available for seven people to sit comfortably and with one front seat for a separate individual along with the driver. Here are a few Toyota cars which cater for seven passengers:
Toyota Innova Crysta: – It is a very popular car which you frequently see on the roads. It is a very energy-efficient car, for a seven-passenger vehicle. It gives a mileage of 11 km per litre to 15 km per litre. To add more to that, it comes with a powerful engine of around 2494 CC, which is very powerful. It also comes with a manual and automatic transmission and fuel choice of Petrol or Diesel depending on what the customer might prefer. It was launched in 2004, but it is quite an exceptional product which has never seen a downward spike in the sales chart since its release. It even stunned the markets as a standalone product. Unlike other cars, it has made a big impact in the minds of buyers who wish to buy a seven-passenger vehicle and is always considered by the buyer as an excellent choice. It also comes with features like sunroof, air-conditioning with extra outlets for each seat to keep everyone comfortable. It is a car that has enough space to keep the luggage of 8 people in the back. If the foldable seats are adjusted, it can even carry a couple of bicycles inside. It is also in variable colors like silver grey, red, black, etc.
Toyota Fortuner: – Toyota Fortuner released in the year 2005 is also one of the best-selling cars of Toyota. It has variable color options to choose from: brown, white, silver, black, light blue, etc. Also, to add up to this magnificent piece of engineering it has an engine capacity of 2755 CC which makes it one of the strongest and toughest cars you'll have in your garage. It has a maximum torque of 2600 revolutions per minute to 2400 revolution per minute depending upon the 450 and 420 Nm respectively. It has a super 6-speed sequential automatic transmission and gearing system. It also has the added features of Eco-drive and Power drive mode in it. With comfortable Paddle shift and an interior that anyone would care to get in and go for a drive. To add more to the comfort, it has a cup holder with an armrest. As a seven-passenger vehicle, it always has more than enough space to keep the luggage you are taking with you. It also has an online inbuilt navigation system which very few branded cars provide. Of course, it has air conditioning ducts to keep everyone comfortable and also a button ignition for a quick start and stop. Hence, it could be your answer to "what Toyota cars are 7 seaters?"
Toyota Land Cruiser: – it is also a car that has a classic and very bold look for a seven-seater car. It is a large car with dimensions making it an agile and versatile car which can be used on a day to day use. It has an engine of 195 horsepower and the air conditioner ducts are placed for each individual seat. The interior of this car is simply amazing. It is a smooth car to drive and very comfortable in the back seats. It can carry eight passengers, including the driver and its upper rack is strong enough to be able to keep the extra luggage. The dimensions of this car make it what it is today. It is one of the favorites of the customers who tend to buy cars with enough space and fuel-efficiency that most cars lack. It also has a big fuel storing capacity of 93 litres which is enough to take you and your passengers on a long drive and back.
Toyota Innova Touring Sport: – this is the upcoming big car from Toyota motors in 2019. It is the upgraded version of the Toyota Innova. It has almost all the same features, and the same look except the sporty get up that makes the car more attractive and indulgent for any car lover. Its engine is 2755 CC and a maximum torque of 360 Nm at 1200 revolutions per minute. It has a six-gear automatic gearing system in the sport mode. It does not compromise with its top speed and the comfort on the off-road tours that many people plan. Its interior is better designed and with a sporty get up from inside making it a beautiful car from the inside too. It comes with armrests' bearing a cup holder — a sunroof and the air conditioner to keep everyone comfortable at the same time. The online GPS and the music player are powered by Apple, and it can be controlled by the voice and touch screen. It makes messaging and texting easy and free. It has front disc brakes and drum brakes at the rear to keep everyone safe and stable. Touring Sport is an individually seated seven-passenger car with enough space for all the seven people and the driver and their luggage combined, and you also get a sports edition making it the best it can get at an economical price.
Toyota Land Cruiser Prado: – It is a luxurious car that everyone wants to own if he or she loves large cars. It has a roaring engine of 2982 CC which is almost 3000 CC with a 4-cylinder inline diesel engine. With a maximum power of 3400 Rpm and torque of 1600 rpm. It is an automatic five gears conventional shift sport mode system, making it a completely luxurious car. It is quite extensive in length for comfortable seating and the luggage keeping arrangement in the back. It is fully loaded with the latest technology and gear you wish to have in your car. A sunroof, GSP loaded with Apple car play to entertain everyone and air-conditioned seating arrangement apart from the window seat passenger. It is provided with both disc brakes to stop the car safely even if in a high-speed situation. Its front suspension is wishbone front axle and rear suspension for the link with a lateral rod. It comes with the factors that are in every new generation car of Power steering with hydraulics. Strong alloy wheels to keep the car and the wheels intact even when breaking out onto poor roads. It has a maximum capacity of taking seven passengers at one time and driver separately. As any luxurious car, it has enough space to store the luggage and still sit freely in the car. Though the pricing range is quite high, it's worth the price with the specifications that are provided with it.
Carplay and Other Toyota luxurious cars
Toyota is one of the best and last car manufacturers to offer compatibility with the Apple Carplay. This software allows for integrating smartphone on your car. It provides: The Making of a Phone call, text messaging through voice control and also can be used as a music application in your car. It can also receive calls, text messaging very easy and efficiently. This software is also compatible with the mapping and directions to navigate you to your given destination with touch screen and voice command. The software makes the built-in navigation system terrific, which makes you want to buy the car even more. Toyota believes it provides safety and security to passengers. Here is the list of Toyota cars that have Apple car play and other details that make the cars so unique to have it: –
2019 Toyota's Top Cruise and other luxuries with Cars: –
Avalon: – it is a very stylish full-size sedan and looks completely different from any other Toyota cars earlier. It has a daring design from the out and is available in eight different colors that give it a different look and different style whenever you look at it. The interior of this sedan is excitingly more beautiful and classic like a new generation car. It is fully loaded with the technology along with Apple CarPlay that helps the car in navigating, music and attachments that help the driver and the passenger keep entertained and focused. It has a striking design and beautiful creation of engineering along with the technology loaded with 1200-watt JBL audio system and Apple watch with Apple CarPlay and capability to connect with your smartphone to keep you connected with the world even while driving without any risk. The performance level of this aerodynamically shaped car is exceptional and is speedy and healthy in shape and gives a different and unique driving experience of fun and class all together. It has also added the Toyota Safety Sense which alerts you before the pre-collision system and dynamic radar cruise control. All these make it a classic luxurious vehicle with the addition of confidence and safety.
Corolla Hatchback: – It is a classic car with a modern look, and it is a family car with seven exciting colors to choose from that indulges drivers and the passengers. It has a technology loaded interior, and a classic interior with a classic car that never fails to make you fall in love with it. It is air-conditioned and Apple CarPlay compactable and music system that always keeps everyone alert, awake and entertained. Corolla hatchback's optimized suspension is fantastic with a dynamic touch of Shift-CVT. The easy and comfortable paddle shifters will make you unstoppable on an empty road. Its design is tied to Corolla iM, and everyone is in love with the look and the design that goes hand in hand with the driver. Even the Standard Toyota Safety Sense 2.0 features an updated pre-collision system with powerful sensors. It also has Lane tracking assist and road sign assist and many more special programs. Hatchback's interiors stylish, classic and are designed around the driver's senses to make it easy driving and comes with standard Apple CarPlay support and compatibility of connecting with your smartphone what a combination of speed, style, safety and technology to get behind the wheels and feel the pulse rushing.
Camry: – Toyota has a Hybrid engine type with 2487 CC of displacement and the rpm of 5700 over 131 kW. It has a fourth-generation hybrid engine enhancing the power more than ever before. It has a hybrid generation four-cylinder hybrid electrical engine. It delivers an improved output with efficiency and performance emission at its best. It also provides three types of driving modes. That differs from the sport for the sport driving speed and Eco to save the fuel and economy, and normal mode like every other car passing you on the road. This way, the driver can change the style easily and drive the car that they want, and as they wish. Air conditioning is also another thing that makes this car exciting. The lovely air conditioning system and the personal air conditioning system make it a delight more than ever. The controllable rear power sunshade is controlled from the rear seat with the touch button on the armrest. More comfort in comfort. Its seats are crafted with plush leather trim and finely detailed and designed in a contrast stitching. It also comes with adjustable seat belts to provide the back seats more safety and comfort to suit your posture. Touch Controls armrest is another one of the comforting features. Most of the cars have either too low or too high an armrest. In Camry, you can adjust the armrest as per your wish and comfort. Moreover, this comes with the latest technology that is there and the music system supported by the Apple Carplay, making the car more exciting and interesting. The in-build GPS in it for on time and fastest route to destination and classic look will make anyone buy it.
Toyota Highlander: – this car has a very stubborn look and finishes like a bulky car. It comes in many colors of both single and mixed with the looks of a fantastic beast. The rear headlight just steals the show. It has an outstanding exterior with a detailed finish at the wheels, rims, headlights and doors. Every single thing is just pitch-perfect to make it a perfect car. The same goes with the interiors with technology updated and the new generation look that indulges the eyes with the finish that makes you feel like living in there. It also has comfortable leather seats and is soft. It has a striking design that has a unique finish and moldings in the right place. The headlights are also like eyes of a beast. It has some dynamic designs, cuts, and the color range is simply amazing. It has enhanced safety options by Safety Sense system pre-installed and to add to the passenger's comfort, it has adjustable seatbelts that suit your posture and comfort. It has a high-class performance that is fast and is shaped in a much similar way. It gives immense pleasure when driving that will make you fall in love with every turn you take.
Toyota RAV4: – RAV4 is a high-class generation car that looks very stable and is an incredible off car with wide wheels and powerful headlights. It has a wide color range in metallic, paint, matte, etc. it is a versatile car made for the both on roads and off roads with almost comfort and safety. It has the latest 2019 gas-powered 2019 RAv4 203horse powered 2.5 litres four-cylinder engine which is far away a better beast. It has the perfect combination of speed, looks and an adventurous car. It has eight automatic transmissions and is available in only front or all the wheel drive. Its exterior is a classic piece of designing of the car in a modern and new way to get a sporty, adventurous look. As well as the interior that is well designed and classic with a metallic matte finish and leatherwood finish in a few places. The technology installed is the best available in-car technology there is and with the security sense that makes the car safe and aware for the driver. The entertainment section of the sound system and music system is installed by Apple CarPlay making it secure and unique and user-friendly.
Toyota Sienna: – This car is a superb example of the best car that a man can buy. A 7-seater passenger car with all the gadgets and extras loaded and made with the elegance of the best engineering available. It is an all-wheel-drive and is completely fine in all the weather conditions. The added security feature with activated torque feature will make it an even more interesting and safe vehicle. The safety sensing is superb and allows detection and warns you about the distance before you collide. It protects you and provides safety. It is installed with smart technology and has cameras installed in your car with Apple CarPlay that shows different angles while parking. It is quite a large car and is have enough space to fit luggage and passengers' comfortably. It is a very versatile, comfortable and versatile car for a large family with safety and comfort.
So, with the above-mentioned information you now know "what Toyota cars are 7 seaters?" Toyota cars are one of the finest economic and premium cars designing and car making companies out there in the market. Its cars vary from big seven-seaters to small family cars to a luxurious sedan. Toyota believes in engineering and comfort of the passenger and the driver and aims to make the drive a very interesting, comforting and a memorable one. Moreover, it gives you a variety of models to choose from at a reasonable cost.
Toyota has focused on releasing some of the hybrid cars which in the future will assist the environment and not pollute with any harmful gases. Toyota vehicles come with their own reliable and high-class safety system. While the media and entertainment and online services are provided by Apple Carplay, the best that is available, the system also helps you stay connected with your smartphone while driving with easy controls for calling, call receiving, text messaging and direction to reach the destination on time always with the shortest route with timing alert and voice assisting. It is a total mixture of engineering, comfort, safety and performance all in one. "What Toyota cars are 7 seaters?" is one question that is on the minds of many car lovers, finally, it is answered.