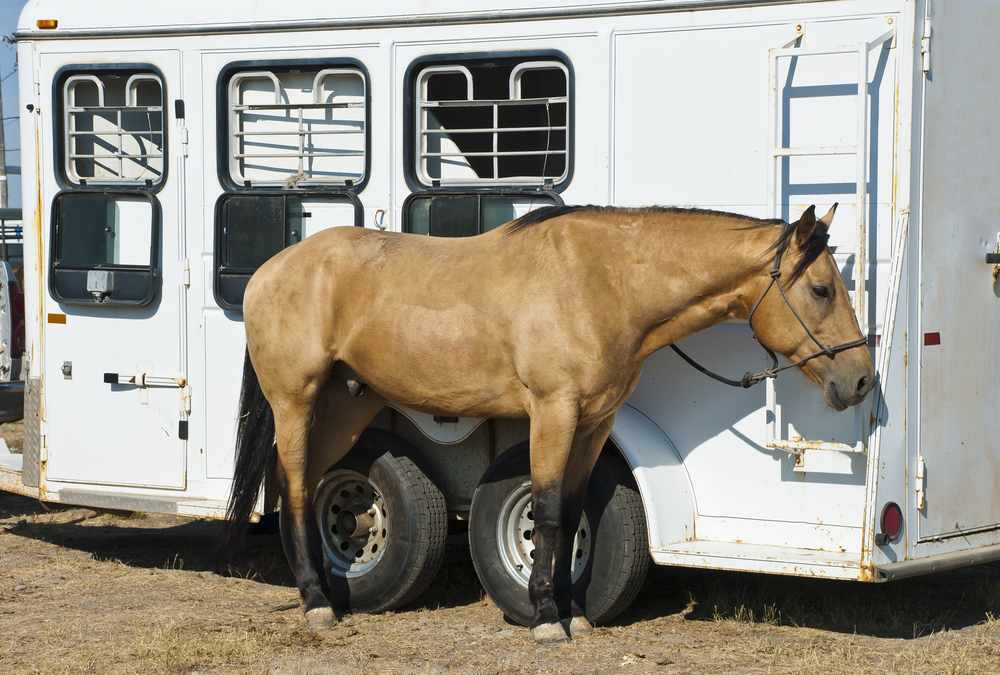 What Trucks Can Tow a Living Quarter Horse Trailer?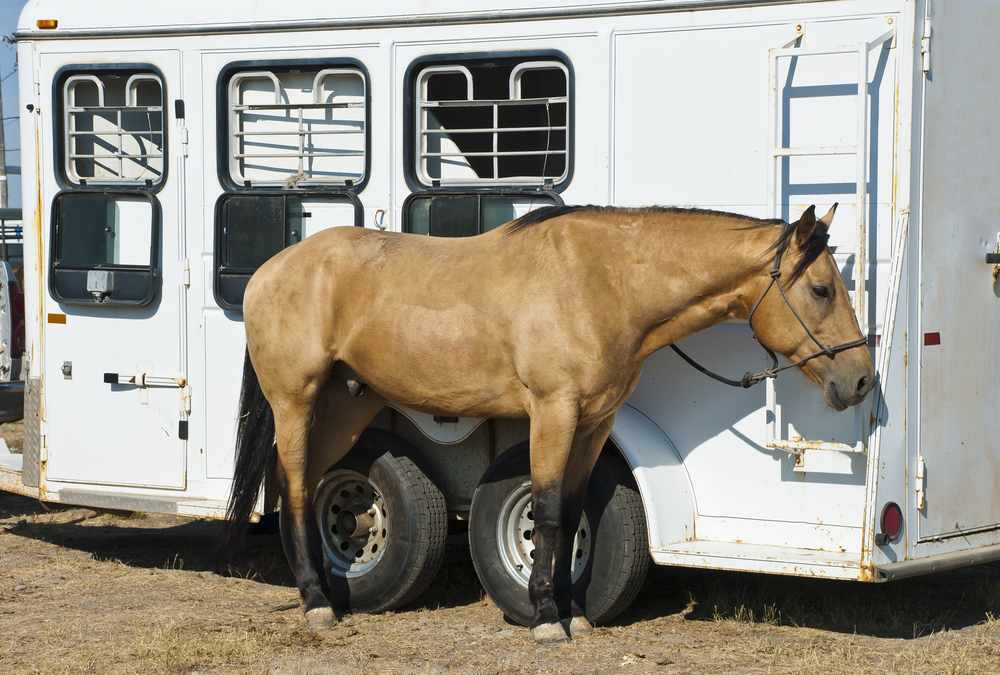 Pickup trucks offer the weight and power necessary to tow larger loads. The larger the truck, though, the more weight it can haul and tow. Diesel engine upgrades to half-ton, ¾ ton, and full-ton pickup trucks also add power and increase the towing capacity.
Those who own horses might need a truck that can tow a massive horse trailer and, obviously, the horse, too. What trucks can tow a living quarter horse trailer? The trailer itself might weigh about 3,000 pounds but the weight of the horse will bump up the full weight to about 8,000 pounds. However, a large livestock trailer might weigh between 14,000 to 24,000 pounds (including the livestock).
What are the best trucks to tow a quarter horse and trailer? The answer depends on how many quarter horses the truck needs to tow. Assuming the truck only needs to tow a small horse (8,000 pounds), a half-ton pickup truck might suffice but not always. Towing animals isn't the same as towing regular cargo.
For this reason, it isn't recommended for truck owners to choose a truck that can tow just enough weight. In fact, an article for Horse Illustrated explained that experts recommend that when towing live animals truck buyers "…should stay below 70 to 75 percent of the vehicle's max tow rating."
Popular half-ton models include:
Half-Ton and a Ton of Options
The towing capacity of every half-ton model will vary. For example, the Ford F-150 can tow between 5,000 to 11,300 pounds. The Nissan Titan can tow between 9,040 and 9,310 pounds. The weights can vary considerably not just between different brands but within the models, too.
The Ford F-150 can be customized with different engines. A diesel engine will offer more power and, thus, a better towing capacity. Choosing an engine that isn't just the basic option will typically bump the price.
For every model, buyers will need to figure out what engine will provide them with the necessary power for their towing needs. The Titan could offer enough power to pull a small horse trailer plus the horse, but the buyer also needs to review the tongue weight and other specs for the truck.
In addition, those who need to tow a larger horse trailer that holds multiple horses might need to upgrade their truck to a larger model. Again, buyers need to understand the full weight of both their trailer and their horses.
If the weight is more in line with a livestock trailer, then truck buyers will need to research trucks that can tow around 24,000 (or, at minimum, 14,000 pounds). In addition, buyers should look at the tongue weight and even the payload. Torque, horsepower, and towing package also are important considerations.
While towing capacity and payload are two different specs, towing a trailer might also require that the truck haul other gear in the bed. This weight would then be applied to the payload.
¾ Ton and One Ton Pickups
The one-ton pickup is the largest truck option on the market. These trucks are typically denoted as 350 or 3500 in the model name. These trucks are capable of towing the heaviest loads and can haul the most weight (in payload).
One-ton trucks, though, are expensive. In addition, those who buy these massive trucks also could need to secure a different license to drive them (especially if they are used for work purposes). Before buying a massive one-ton truck, buyers should research the guidelines in their state as they relate to larger vehicles.
What truck offers the best towing capacity? Ford takes the top spot. The Ford F-350 can tow between 12,000 to 20,000 pounds. Towing capacity can differ based on the engine type. Those who need the most power, though, can choose the Ford F-450 Super Duty, which offers 45,300 pounds gross combination weight rating (GCWR).
Other trucks also could meet the towing needs of those who need to pull a larger livestock trailer. The Ram 3500 can tow between 13,490 and 14,970 pounds. The Silverado HD has a max trailer rating of 36,000 pounds.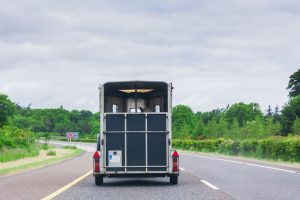 Pulling and Stopping
While buyers might focus on the towing capacity of a particular model, an article in Horse Illustrated interviewed Rusty Willis, the general manager for NRS Trailers in Ocala, Fla., who explained that buyers might not consider the issue of stopping while pulling the trailer.
Horse owners need to consider the capacity of the truck and if the truck can handle that trailer when it's loaded with horses. Otherwise, there could be an issue when the truck needs to stop.
In addition, pulling live animals is different from just any simple cargo. Again, Horse Illustrated notes that many experts recommend that when towing live animals, it's best to stick to 70 to 75 percent of a truck's tow rating (maximum).
Those looking for a truck to tow their horse(s) and trailer also need to think about how much gear they will be carrying in the bed or elsewhere. Payload capacity can become an important spec, too.
Horsepower and Torque
Horse Illustrated also explained that those looking for a truck can't just focus on towing capacity. Torque and horsepower are important, too.
What is torque? The publication explains this is what helps the wheels start to move after the truck comes to a stop. Pulling heavy weight requires more torque.
In addition, buyers should opt for a towing package that ensures they have everything they need (including a frame-mounted hitch). They also might consider a 'dually' model that offers two additional wheels for stability.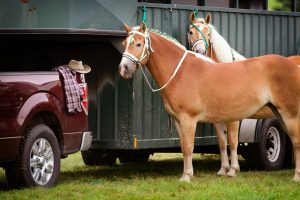 Focus on all the Options
Every major truck brand offers a spec sheet for its models detailing the towing capacity. Truck buyers will notice that the capacity can change with different engines.
Looking up standard specs for a particular model might not tell the whole story for the truck. Buyers who need a truck for towing their quarter horse can review all the options available for different models. They also might compare specs between two manufacturers.
While the F-150 might have a towing capacity of up to 11,300 pounds, Ford offers its F-450 for those who need the most power for towing heavy trailers and livestock.
Some buyers only need enough towing power to pull a single quarter horse and trailer. Others, though, need to carry multiple horses in a larger trailer. The needs of buyers are not the same, and this is why every buyer needs to know the weight of the trailer plus the weight of their horse(s). Then they can find the truck that will safely meet their towing needs.
Horse Illustrated detailed multiple situations that might affect the towing needs of horse owners. Some travel long distances, while others might just need the towing capacity for the weekend. Truck buyers need to consider their individual needs and circumstances.
On a Budget? Buy Used
A truck that offers the best towing capacity will be a larger investment. The Ford F-450 starts at $54,075. Additional options—including a better engine—can increase this price tag.
Buyers who need the power of a larger pickup can shop for used or pre-owned pickup truck models. Depending on the model, prices can fluctuate based on mileage and age. If a pickup is needed to haul horses cross-country for shows or events, buyers could focus on used models with lower mileage. However, choosing an older model with lower mileage could be another money-saving option.
Buyers need to keep in mind that newer models might offer better-towing capacities. Each year, brands offer improved features for trucks and other vehicles in the lineup. Buyers shouldn't assume that because a 2022 Silverado posts a specific towing capacity that older models offer the same power. Before committing to purchasing an older truck, research the towing capacity of that model year.
Truck buyers can use Carzing to find trucks by make/model or price. Buyers can use Carzing's search query tool to search for a specific model, or they can choose to select the truck body type and see all their options. They also can streamline their results by choosing to view only used models, setting price ranges, choosing a specific fuel type (diesel), etc.
Once buyers find the pickup truck that meets their towing needs, they also can use Carzing to get pre-qualified for financing. Select the loan with the lowest monthly payment, best interest rate, or the most ideal terms.
Carzing lets buyers control their car shopping journey. By using Carzing to find the best truck and financing, buyers can save time at the dealership and focus on securing their loan and finalizing the deal.