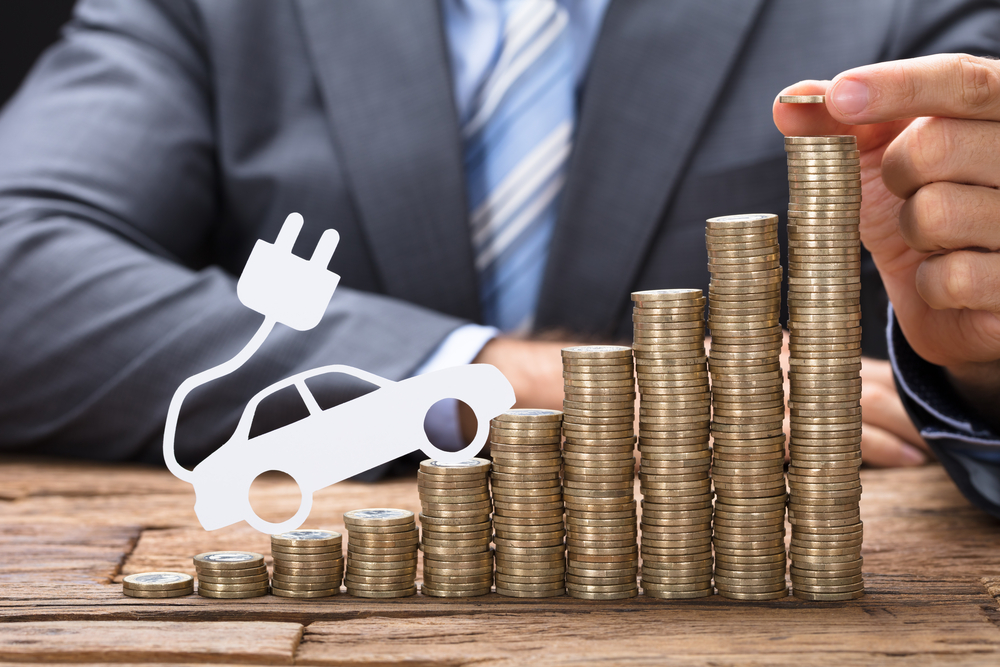 Why are Teslas so Expensive?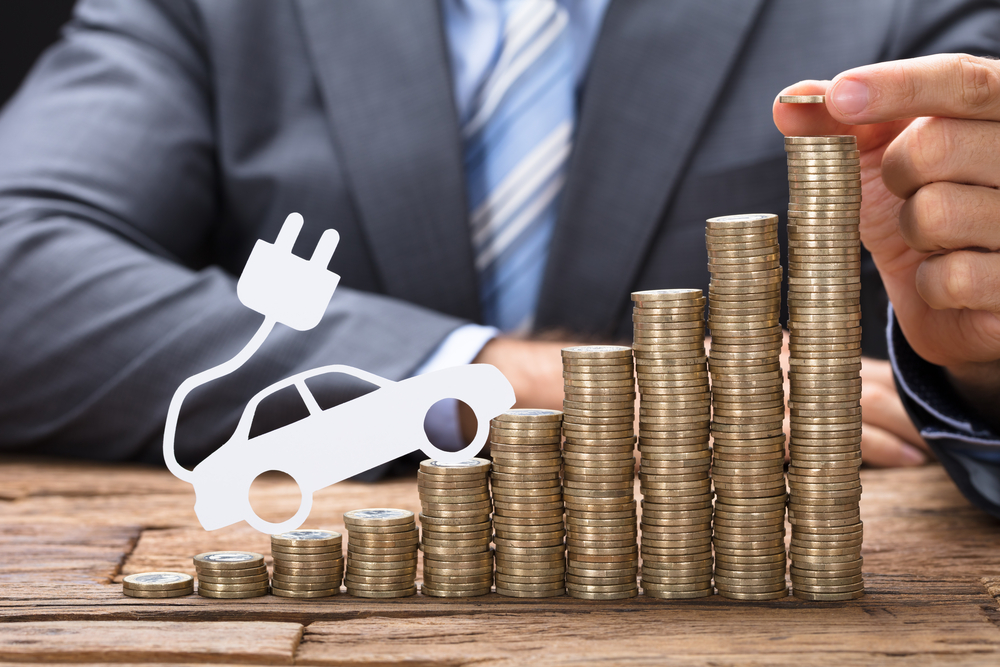 There are only two electric vehicles that were among the 25 best-selling vehicles of 2022. These two electric vehicles have one commonality: they are both Tesla models. The Tesla Model Y and the Tesla Model 3 were the sixth and 15th most popular cars in the U.S. by sales volume, respectively.
When buying an EV, range can be an important consideration for buyers; Tesla models offer some of the longest ranges on the market. However, some buyers might shop for an electric vehicle on a budget, and Tesla models typically feature luxury car price points. Why are Teslas so expensive? There are a few reasons why Tesla models command a higher price:
Standard features

Brand reputation

Mechanical prowess
Tesla's Range is Superior
Only one other electric vehicle manufacturer has Tesla beat for driving range. A few Lucid models offer the longest range specs in the market; the Lucid Air Dream Edition offered an estimated range of 520 miles and the Lucid Air Grand Touring offered an estimated range of 516 miles. Unfortunately, the Air Dream Edition is no longer available to order, which places the Touring as the longest-range vehicle available.
Tesla's range across its electric lineup is consistently impressive. The Tesla Model S offers an estimated range of 405 miles, and the Model S Plaid offers an estimated range of 396 miles. The Tesla Model 3 RWD offers an estimated range of 272 miles, while the Model 3 Performance can drive an estimated 315 miles fully charged. The Tesla Model X has an estimated range of 348 miles, and the Model X Plaid offers an estimated range of 333 miles. Finally, the Model Y Long Range has an estimated range of 330 miles, while the Model Y Performance can drive an estimated 303 miles on a full charge.
The shortest range among all Tesla's models is 272 miles. According to 2021 data compiled by Visual Capitalist, the average range for electric vehicles was 217 miles. All of Tesla's models surpass this average.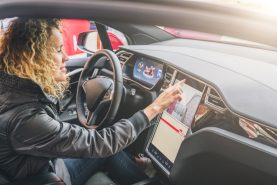 Tesla Models Include Many Luxury Standard Features
The standard features of a vehicle can be paltry or high-end, depending on the price point and the manufacturer. Tesla models are priced higher and are more in-line with luxury prices, but Tesla models offer many luxury features as a standard.
The Tesla Model 3 RWD (rear-wheel drive) is the least expensive sedan in the brand's lineup. The Model 3 starts at $43,990. According to Kelley Blue Book, the entry price for the luxury vehicle market begins at around $40,000; the Model 3 might be considered an entry-level luxury EV.
Even at the lowest price point, the Model 3 offers power and high-end features. It can reach speeds of 162 MPH and can accelerate from 0 to 60 MPH in 3.1 seconds. The model offers 360 degree cameras for the front, rear and side. The interior features a 15-inch touchscreen plus a charging space for a pair of smartphones.
The Reputation of the Brand
Tesla helped to mainstream the electric vehicle. Tesla is known for innovation, and might be to the EV industry what Apple is to smartphones and tech.
When a brand solidifies its dominance in any industry, the price might reflect the demand for the brand and its reputation. Tesla has a long-standing reputation for producing long-range, high-end electric vehicles. The brand also is perceived as a status label by some buyers.
Buyers might be willing to pay more for a vehicle that denotes a higher status. However, buyers also want to purchase a brand that offers value and quality for the price. Tesla offers buyers high-end features and technology and some of the longest range models, too.
Mechanical Prowess
When shopping for an electric vehicle, the performance of the model could impact the driving experience. Electric vehicles offer great acceleration, but motor configuration and other mechanics can play a part in the power of an electric model.
Tesla's models typically offer buyers the option to choose different motor configurations—dual or tri-motors are the typical options. These motor choices impact the car's performance; more motors mean more capabilities and more power. Dual motors are standard in many of Tesla's models, but several offer a tri-motor option, too.
Some electric vehicles only offer one motor as standard. In a single motor vehicle, this one motor must supply all the power to the wheels and the car. Dual-motor vehicles offer more power and can allow one motor to power the front wheels while one supplies power to the back wheels (AWD).
A tri-motor design offers even more power for the driver. However, tri-motor vehicles will command a higher price. For example, the Model X Plaid features a tri-motor and has a price of $119,990, while the standard Model X features a dual motor and costs $10K less ($109,990).
Will Tesla Lower Prices?
Tesla models might command higher prices than other electric vehicles, but prices could be falling for a new Tesla. With inflation and the rising interest rates on car loans impacting the average consumer's buying power, Tesla has moved to make a few models in their lineup more affordable. Reuters reported that Tesla is decreasing the price of Model 3 and the Model Y.
The lower prices could help buyers who want to purchase an electric vehicle, as Reuters reported that the price of the Model 3 has dropped to $52,990; the site noted that it was originally priced at $65,990. In addition, the vehicle tax credit could further reduce the cost to buyers.
Tesla also offers another affordable model: the Cybertruck. However, delivery of the Cybertruck is still unknown. The Cybertruck starts at $39,900 (single motor), but it can increase in price to $70K for a tri-motor configuration.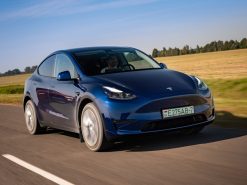 Used Tesla Models
The price of some Tesla models could be lower than in the past, but the price might still be out of reach for some buyers. While there are more affordable electric vehicles on the market, some buyers want the status evoked by the Tesla brand; they also might want the longer range of these vehicles, too.
Shopping for a used Tesla could help buyers buy the brand they want at the price they need. Tesla offers a page on their site for used inventory; car shoppers can visit this page to find used models in their price range.
However, buyers shouldn't expect to find Tesla models for incredibly low prices. The least expensive Model 3 offered is still more than $30K. While shopping used models could be a more affordable option, even used models might be too expensive for some buyers.
Budget-Friendly Electric Vehicles
Budget-buyers who want to make the switch from a standard gas-guzzling car to an eco-friendly electric vehicle might not have the financial means to afford a Tesla model—even a used one. If a buyer isn't focused on the Tesla brand, they can find affordable electric vehicle models that could fit their price point.
As electric vehicles are becoming more popular, more auto brands are releasing new models or even more affordable models. The least expensive electric vehicles are the Chevrolet Bolt EV, the Chevrolet Bolt EUV and the Nissan Leaf.
The 2023 Chevrolet Bolt EV starts at $26,500. It offers an estimated range of 259 miles, which is still higher than the average. In addition, the Bolt EV might qualify for a tax credit to save buyers even more money on their purchase.
The 2023 Bolt EUV is a small electric SUV that starts at $27,800. It offers an estimated range of 247 miles and also might qualify for a tax credit.
The 2023 Nissan Leaf is the third most affordable electric vehicle on the market. It has a starting price of $28,040, which is slightly higher than the Bolt EUV. However, the Nissan Leaf offers a shorter estimated range of 212 miles—slightly less than average.
While standard vehicles can be purchased new at prices that might be less than $20K (for base trims), electric vehicles start higher. The least expensive model is higher than $25K, and the base price doesn't account for any additional features that the buyer might add for an upgrade. However, some buyers could be able to receive a tax credit that can help lower the overall cost of an EV.
Other Ways to Save on an Electric Vehicle
Buying a used electric vehicle could help buyers save money on their purchase. Again, Tesla offers used inventory, but buyers also could use Carzing to find all used and pre-owned electric models available.
When shopping for a used electric vehicle, buyers might want to research the warranty related to the vehicle's battery. Ask if the warranty is transferable to a new owner. The battery is an expensive replacement, and buyers will want to ensure that this part is still covered.
Even if a buyer cannot afford a used Tesla model, they might be able to find other electric vehicles that are affordable in their price range. Search for make/model to search for a particular EV; buyers can sort their results to view the lowest priced vehicles at the top of the page.
Carzing can help buyers simplify their used car search and help them find the vehicle they want at the price that fits into their budget.