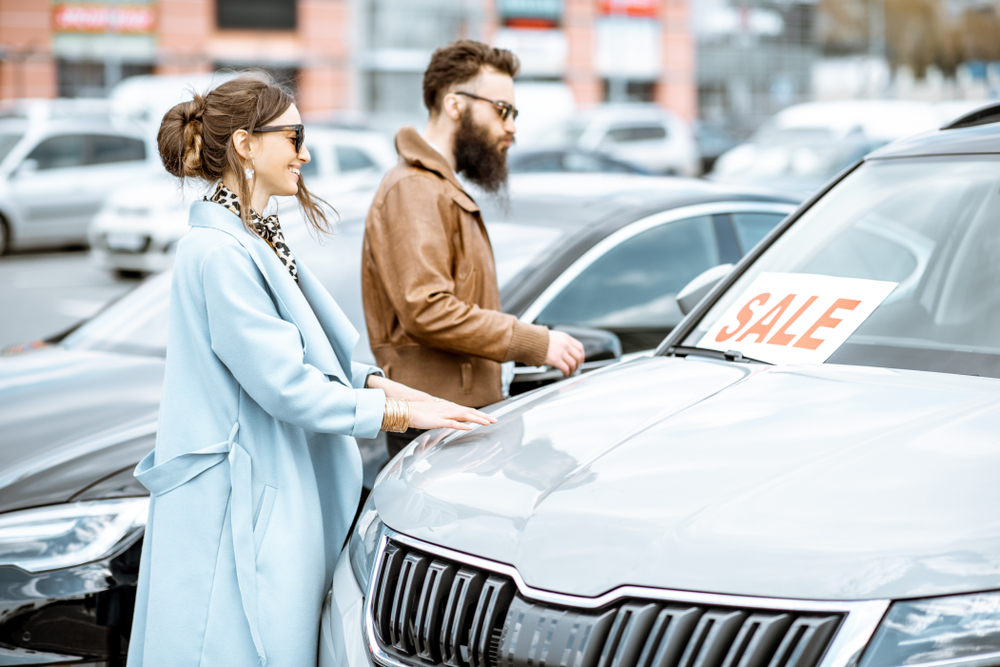 Why are Used Cars So Expensive?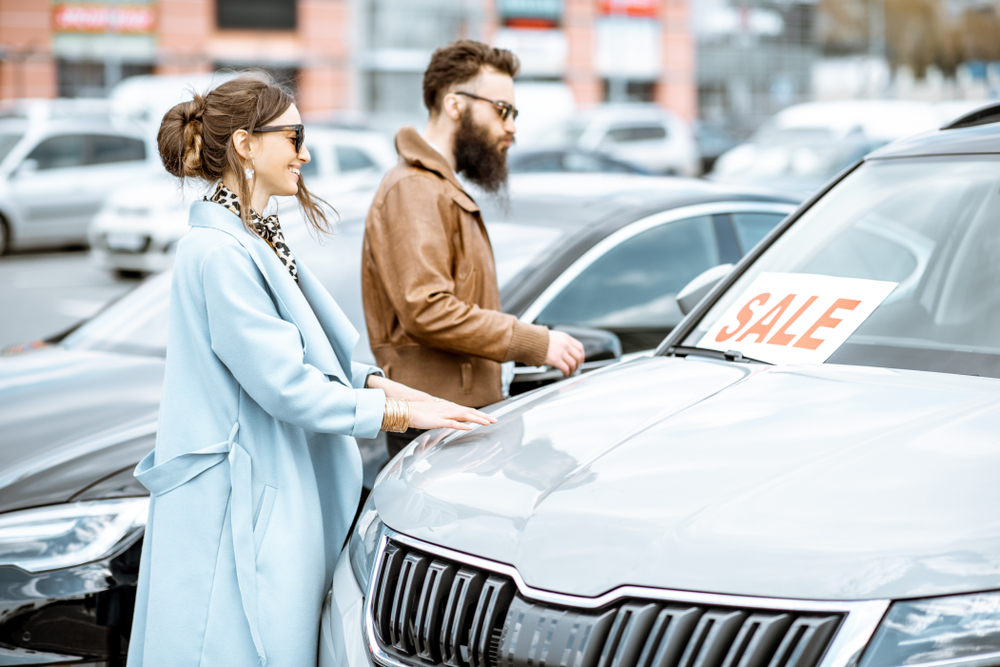 Car buyers shopping for a used vehicle might experience a case of sticker shock when they begin researching the cost of their favorite makes and models. Some models might cost more than a new car. Other models might be inexpensive, but there could be other issues.
Used car prices can vary considerably. Yet, in today's market, used car buyers might be overwhelmed with even the prices of older models. Why are used cars so expensive? The factors that impact the prices of used cars include:
How the Make and Model Affects the Price
Some vehicles are in high demand, and buyers might flock to purchase certain makes and models before others. When a specific model is in high demand, the price might be higher. The highest prices might correlate to newer used models, those with low mileage and models in good condition.
What models are the best sellers for used cars? A study by ISeeCars.com revealed that these five used models were the most popular:
The top three best selling used models were half-ton pickup trucks. The Honda Civic came in at fourth place, while the Nissan Rogue SUV rounded out the top five. The Ford F-150 also happens to be the best-selling model for new cars, too.
Buyers who are looking for these specific cars when shopping could face higher prices or the models might not even be available.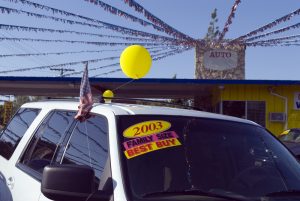 How Age Affects Price
Older vehicles aren't going to offer the most modern safety features or entertainment options. These models also could be designed in a way that dates them to a specific decade.
As cars age, they lose value. Unfortunately, even new cars begin to depreciate once they are driven off the lot. Age affects value, and older vehicles can be a less expensive option for buyers on a budget.
There are exceptions to this rule, though. An older luxury car in good condition might still be more expensive than a newer economy car. Make and model still impact price. Those who are looking for a specific make and model, though, could see lower prices with older models.
How Mileage Affects Price
Cars with high mileage have been through more wear and tear. When cars reach certain mileage milestones on the odometer, they need specific maintenance checks and, in some cases, even repairs.
A high-mileage vehicle might not have much road-time left—especially if the odometer is past 100,000 miles. However, some makes and models are extremely reliable and can drive seemingly forever without an issue.
Mileage affects the price of a used car as it signifies more use and more wear and tear. This might not be a deal-breaker, though, for a driver who has a minimal commute and who might just drive a few miles per day.
Kelley Blue Book (KBB) delved into two scenarios that a potential shopper could face. One car was newer and offered safety features but had 100,000 miles. The other car had much fewer miles but was eight years old. KBB interviewed a dealership owner who stated that newer cars can run longer—so the high mileage might not be such a concern.
With an older car, though, there could be other concerns related to mechanics. Buyers also could get a great car in both situations; it really depends. However, KBB noted that buyers should have the car inspected. This can help the buyer understand what could be wrong—or right—with the car.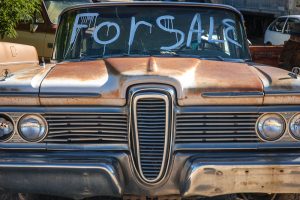 How Condition Affects Price
A used car can be older, newer, have high mileage or offer a very low number on the odometer. However, if there is a lot of body damage, rust or even if the interior is just a mess, the price will drop.
Car buyers typically want to buy the nicest car for their money. Are the stains on the seat a deal breaker? They could be for a certain buyer.
Other car buyers, though, might see the imperfections as an opportunity for a lower-priced vehicle. If there are obvious issues, again, follow KBB's advice and opt for an inspection. Buyers also can review the Carfax report, too.
The Ebbs and Flows of the Market Affects Sticker Price
The used car market also affects the prices of vehicles. If supply is low and demand is high, prices will rise. In today's market, buyers are purchasing used inventory quickly. Some dealerships might not be able to keep models on the lot.
In addition, the chip crisis that was exacerbated by the pandemic also pushed some new car buyers into the used market. If they couldn't find the model that they wanted, they might have decided to purchase a used model.
The Miami Herald reported that worker shortages also impacted the market. This caused higher prices because fewer new cars were being produced and more people decided to keep their current vehicles. Fewer people traded in their cars, so used car supply was crunched.
When the market favors the seller and the inventory is low, buyers might face higher prices across the lot.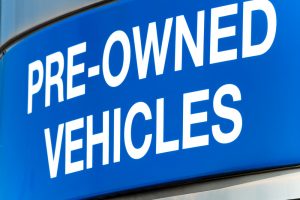 Certified Pre-Owned Versus Used
Some used car buyers decide to purchase certified pre-owned models. These used cars must meet certain criteria and can only be sold by dealerships. Certified pre-owned also is more expensive than just a standard used car.
Consumer Reports explains that a certified pre-owned vehicle "…has been vetted and deemed to be in better operating condition than its peers."
For some buyers, the 'certified pre-owned' label is worth the extra cost. However, those on a budget might just opt for a standard pre-owned or used car and insist on an inspection.
Use Carzing to find the Best Used Vehicle
Car buyers can use Carzing to find the best used vehicles at the prices that are best for their budget. Search for vehicles by make/model, price or body type. When the budget is a major factor in the buying decision, search for the best-priced vehicles that are within the budget parameters.
Buyers can further narrow down their choices by then selecting to view only used models, and they also can choose additional criteria and features (like fuel type, color, etc.). Search results also can be sorted by distance, price, mileage or age.
Every used car buyer has different preferences for their vehicle. Buyers might want a specific model, or they may be interested in finding the newest used model within their budget.
When buyers find their best vehicle, they can use Carzing to get pre-qualified for financing. Carzing will show all the financing options available. Buyers can select the option with the lowest monthly payment or maybe even the shortest term (36 months versus 60). Carzing also will help buyers understand how much money they need for a down payment.
Buyers who have a vehicle that they plan to use as a trade-in to help offset the price of their vehicle also can enter the vehicle information. Carzing will factor this information into the monthly payment amounts shown for each financing option.
Buyers will need to print out the voucher for their preferred financing and then present it to a participating dealership. At the dealership, the buyer will fill out the credit application to secure their financing. In addition, they can use the dealership visit to take a test drive of the vehicle and finalize the deal. With Carzing, buyers can research all their used car options and find the best financing for their budget, too!