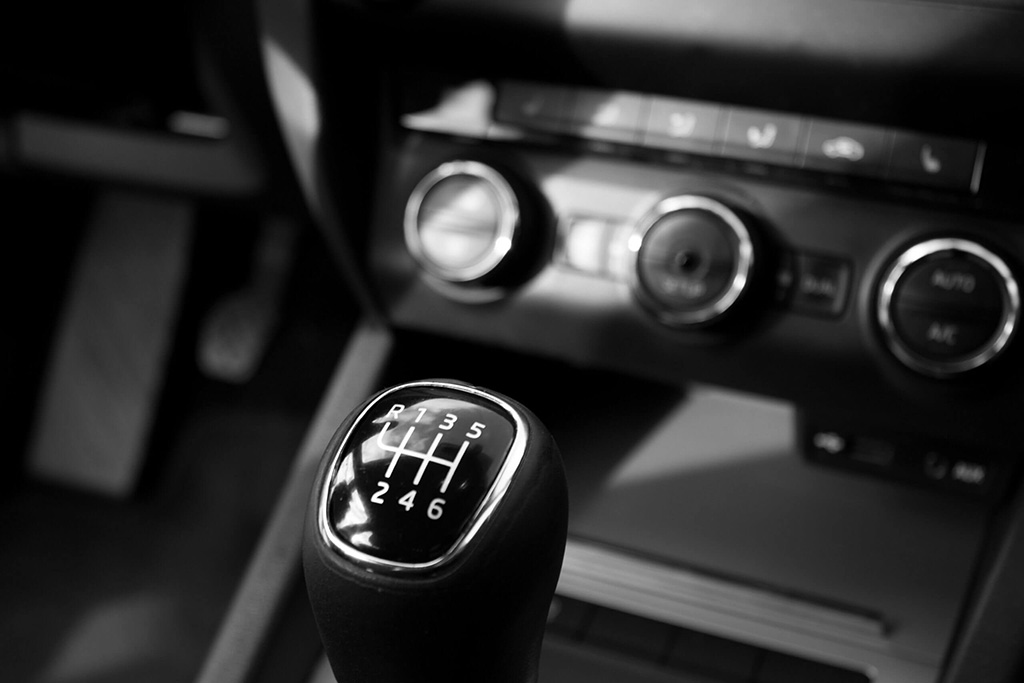 Top 5 Manual Sports Cars Under $20,000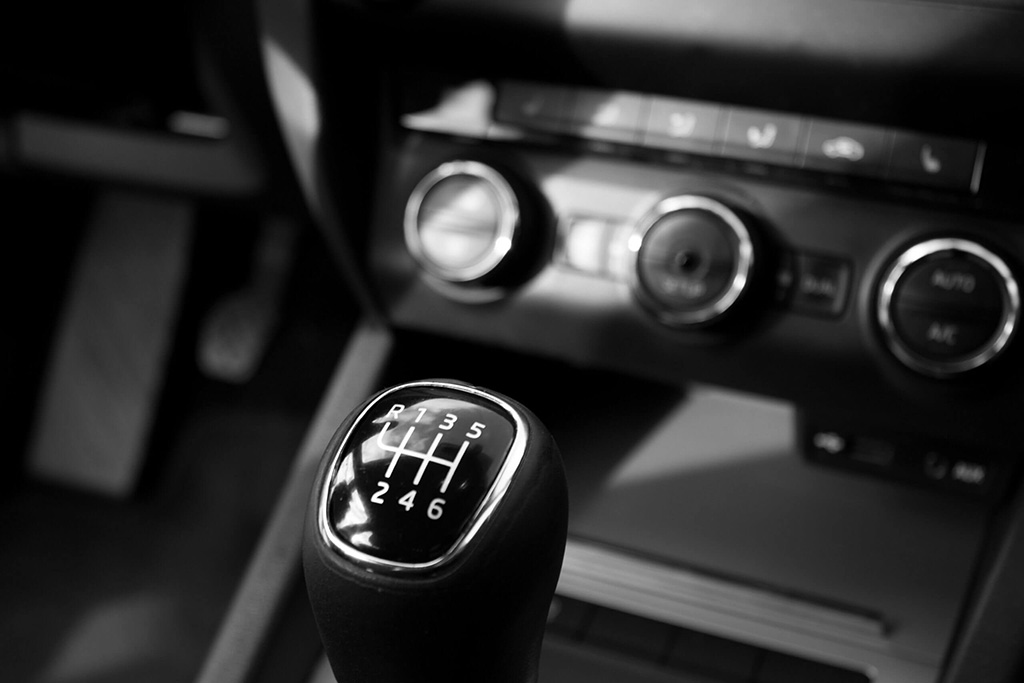 The manual sports car, a staple of any car enthusiasts' garage and every teenager's dream. Yet every year fewer and fewer manufacturers offer cars with three pedals and a shifter. Why? Americans just can't be bothered with the chore of shifting the gears themselves. New automatics transmissions are faster and more efficient than their human counterparts. But having a fast transmission does not encompass the full driving experience. For that we feel a manual is a must have and so we have prepared the top 5 best manual sports cars that you can pick up today for under $20,000.
1. Subaru BRZ (and Toyota 86)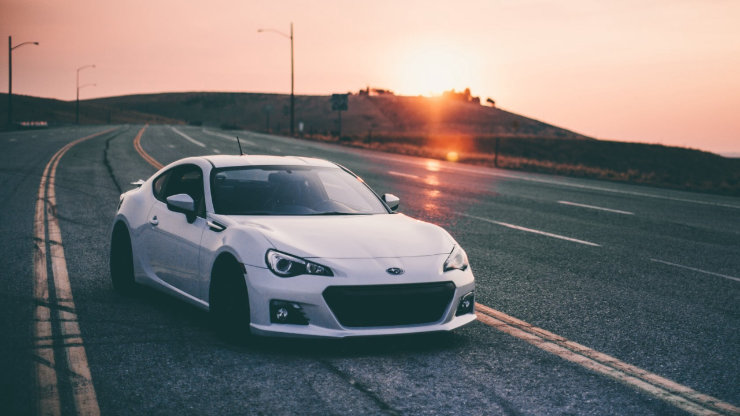 Affordable sports cars are uncommon these days. The Subaru BRZ and its brother, the Toyota 86, can be found for sale for under $20,000 making it one of the best manual sports cars you can buy without taking out a second mortgage. The Subaru BRZ has everything one needs to have a blast around the track or a weekend drive. Weighing in at around 2800lb the BRZ is a lightweight, pair that with a 205 hp four-cylinder engine and a standard six-speed manual and you have the ingredients for a feisty little sports car.
2. Mazda Miata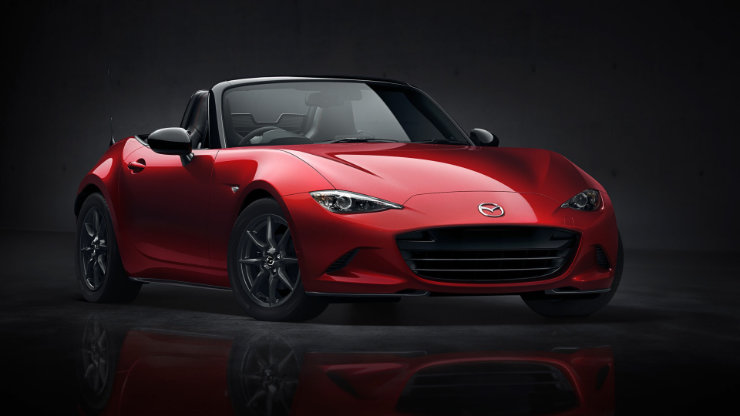 Since its inception the Mazda Miata has had one purpose, to be a fun roadster. Over 35 years later and the Miata is still for sale and has amassed a cult-like following. It's also the best-selling roadster in the world having sold over one million units. With numbers like that they must be doing something right over at Mazda. The Miata is comprised of an inline four-cylinder pumping out 181 hp, rear wheel drive, a six-speed manual, and it weighs in at an incredible 2400lb. With specs like that it's no wonder the snappy sports car is loved by so many. It also sports a soft-top or hardtop for those sunny afternoon drives. The Miata is undeniably one of the best manual transmission sports cars available at any price.
3. Volkswagen Golf GTI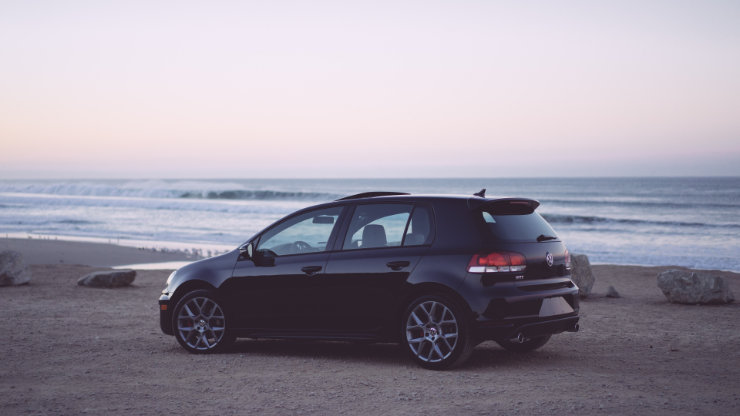 Not many cars can pull off being an inexpensive speed machine quite like the Volkswagen Golf GTI. The GTI boasts sporty styling and a healthy powerplant. With 228 ponies coming from its turbo inline four-cylinder she's quick on her feet getting to 60mph in under 6 seconds. That power is funneled to the front wheels and controlled by a six-speed manual transmission. The GTI really is a full package sports car with daily usability. If you're looking for a fun manual with four-doors, you'll be hard pressed to find a better option than a VW Golf GTI.
4. Nissan 370Z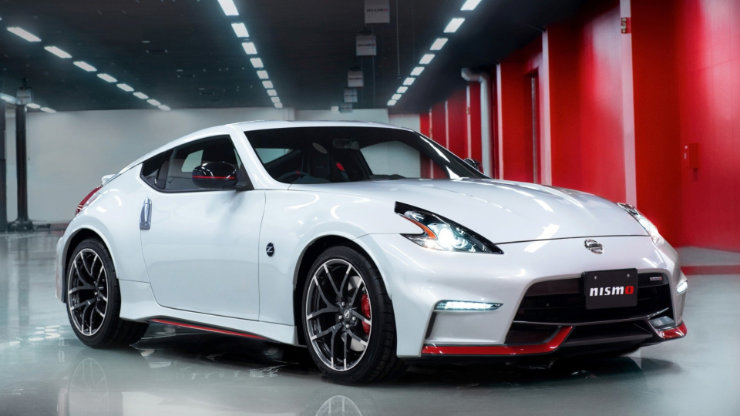 The Nissan 370Z, an often overlooked and underappreciated sports car. The 370Z frequently finds itself in the shadows of other great manual sports cars when it should be right there in front. Sure, its styling is questionable, but its performance is hard to beat. With a 3.7-liter V6 churning out 332 hp straight to the rear wheels and controlled by a six-speed manual it's a monster of a machine for the money. With plenty of examples for sale under $20,000 the 370Z is an excellent option for buyers who want a little more power than some of the other listed cars.
5. Ford Mustang GT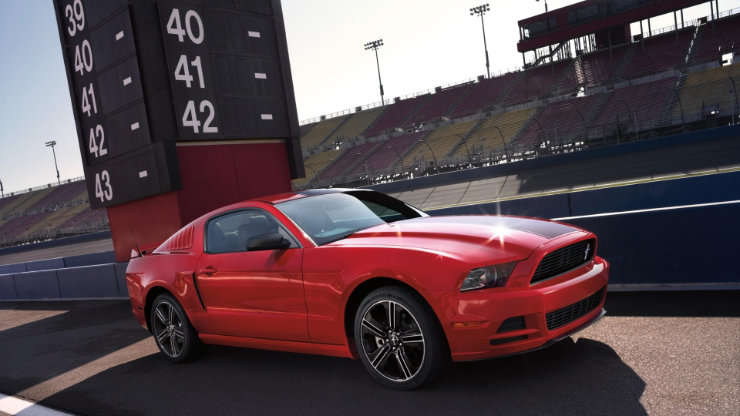 A manual sports car list wouldn't be complete without including a Ford Mustang GT. We will be referring to the Fifth Generation (2005-2014) Mustang GT for this list since that generation falls under the $20,000 mark. When it was released in 2004 the Mustang GT featured a 300 hp 4.6L V-8 engine linked with a five-speed manual making it an absolute blast of a car for the time. Move into 2011 and the now legendary "Coyote" engine was introduced into the GT models, producing 412 hp from its 5.0L naturally aspirated V8 engine. Couple the fantastic V8 with a manual transmission and rear wheel drive and you've got your hands full with a great time. The Mustang GT is a classic manual sports car that can be picked up at every price point.