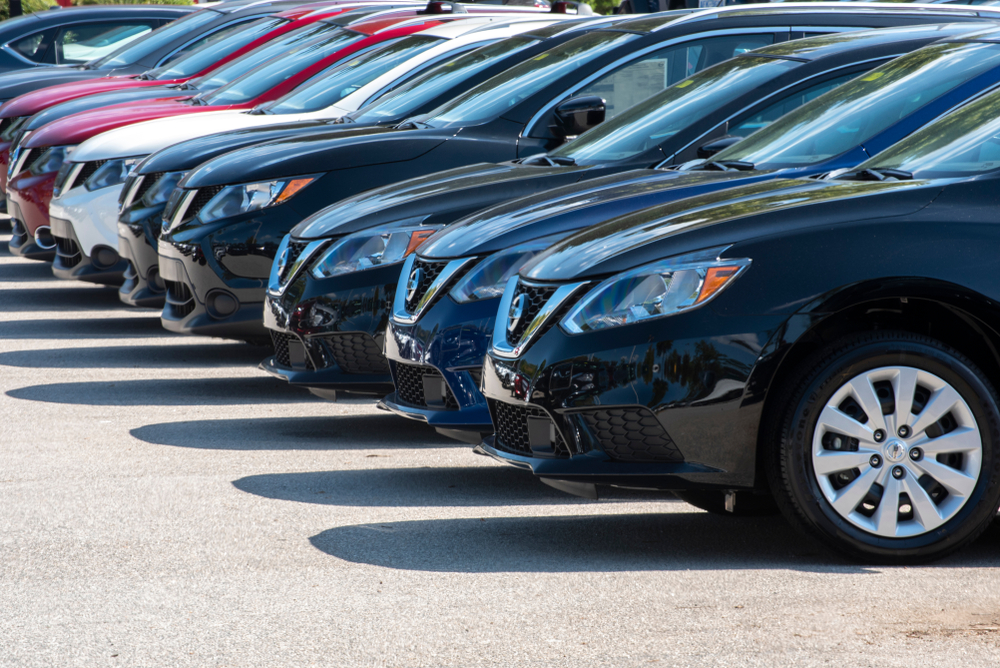 Are Nissans Good Cars?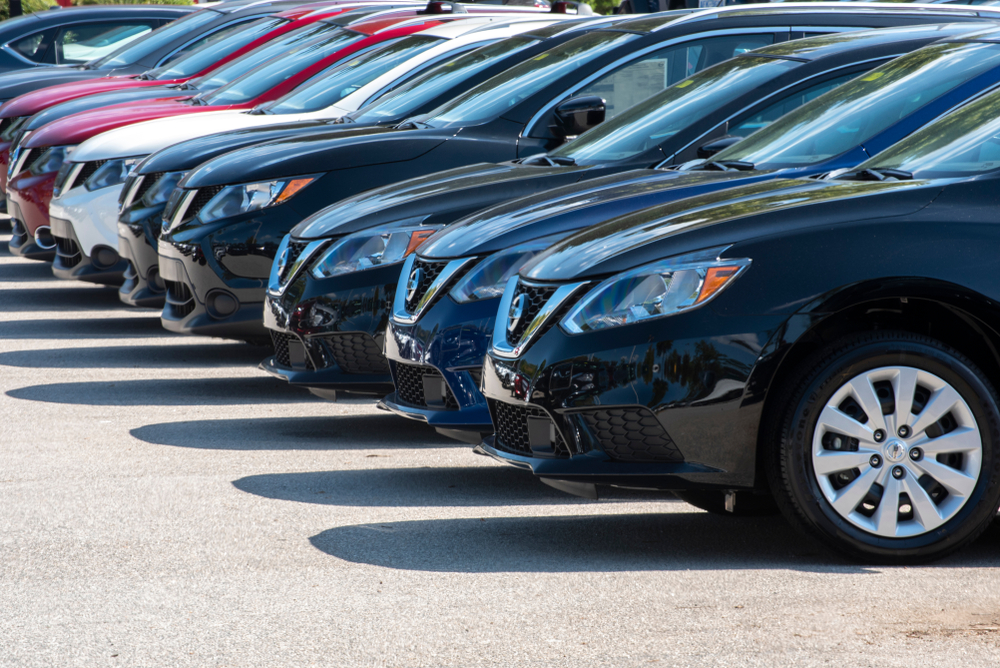 Nissan Motor Co. is based out of Japan and includes Nissan, Datsun and Infiniti brands. The company's Infiniti luxury brand often competes with Toyota's Lexus brand. The two offer similar models, price points and features. Nissan is the company's namesake brand and offers a vast lineup of moderately-priced models.
Are Nissans good cars? While every buyer has their preference, Nissan is a strong brand that's known for safety and reliability. The brand's lineup offers vehicles across all budget ranges. In addition, the company is currently developing a new technology that has the potential to transform and revolutionize the driving experience.
How Safe Are Nissan Models?
Some brands are well known for their commitment to safety and incorporate their vehicles with a variety of safety systems. Nissan's models score well for safety. The brand offers a total of 19 models; five of their most popular models received Top Safety Pick+ or Top Safety Pick ratings from the Insurance Institute for Highway Safety (IIHS).
Scores were not available for the Nissan Armada (a large SUV) or for the brand's sports cars (the sold out 370Z and the GT-R). Here is how Nissan models ranked according to safety ratings:
Top Safety Pick+
Top Safety Pick

Reliability and Dependability
J.D. Power uses buyer experiences to rate the dependability of vehicles. When looking at dependability, vehicles are judged over a three-year period. For this reason, award winners for dependability will include 2018 models.
However, when buyers are looking for the most reliable vehicles, they can use the J.D. Power results as a basis for reliability trends. The 2018 Nissan Frontier was rated as the most dependable midsize pickup. The popular Nissan Rogue SUV scored an 80 for quality and reliability.
Here's how the other models fared per the ratings:
Nissan Leaf
The model scored an 81 for quality/reliability.
Nissan Altima
The Altima received a score of 84 for quality/reliability.
Nissan Maxima
While the model didn't receive a score for quality/reliability, the 2018 Maxima did score high for driving experience (an 88).
Nissan Armada
The Armada didn't receive rave reviews for quality/reliability; it received an average score of 73.

Nissan's Invisible to Visible Technology
Nissan is working on a unique technology that might soon interweave into its vehicles. Invisible to Visible technology (or I2V) includes immersive augmented reality technology that will enhance and transform the driving experience.
I2V will integrate advanced safety mechanisms via technology that will warn drivers about obstacles up ahead and even around the corner; this feature also will aid drivers navigating hills and mountainous regions. The system also will provide traffic information, allowing drivers to find alternate routes and navigate away from congested areas. I2V could also help drivers locate parking spots, and the system will notify the driver when a spot opens up.
I2V also will make driving more of an experience. The technology would connect to a metaverse via glasses that would be worn by both the driver and passengers. With these glasses, drivers will be able to see avatars of friends and family appear next to them during the drive. They can converse as normal, and, for drivers who are on a solo trip, this could help ease anxiety or loneliness during the drive.
The technology also could be used by drivers to connect to driving coaches. Like passengers, they would appear in the car as avatars and help guide the drive. Even tourism guides could join the drive!
If it's a dreary rainy day outside, I2V would have the capabilities to transform the gray into sunshine. The driver would see bright skies via the windows thanks to digital graphics. While I2V is still in development, this technology could have an incredible impact on the driving experience.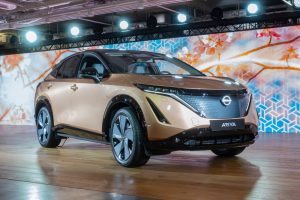 Nissan ARIYA
Nissan is planning to release a new electric vehicle called the ARIYA for fall 2022. This ARIYA offers four different models: VENTURE+, Evolve+, PREMIERE, and PLATINUM+.
VENTURE+
This is the least expensive model in the lineup. The VENTURE+ has a base price of $45,950 and offers a range of up to 300 miles. This is the ARIYA with the longest range!
Evolve+
The Evolve+ has a base price of $48,950 and has a range of up to 285 miles.
PREMIERE
The PREMIERE has a base price of $53,450 and has a range of 285 miles.
PLATINUM+
This is the most expensive model with a base price of $58,950 and includes Nappa leather seating. The range is 265 miles.
The Nissan ARIYA models will only seat up to five passengers, so buyers shouldn't expect a third row. However, the model includes many advanced safety features like rear automatic braking, automatic emergency braking (that can detect pedestrians), and blind spot intervention (the vehicle will move you back into the correct lane if changing lanes isn't safe). The ARIYA also will include a semi-autonomous driving function.
Car buyers who are interested in purchasing a new ARIYA might consider reserving a model. In addition, buyers also can explore ARIYA through an immersive online experience. Look inside the vehicle and learn more about the different features.
What is the Best Nissan Model?
Car buyers might be curious if one Nissan model stands out from the lineup. For those wanting the safest models, car buyers might look at the models that received the highest safety ratings from the IIHS.
Some buyers may be focused on the budget. The lowest-priced Nissan model is the Versa, which has a base price of $15,080.
For those who are looking for models that offer the most passenger space, the Nissan Pathfinder and the Nissan Armada both offer space for up to seven passengers. Buyers who need a vehicle with the best towing capacity could opt for the Nissan Titan XD, as it can tow up to 11,040 pounds.
Use Carzing to Find the Best Nissan Model
Buyers who are looking for Nissan models can use Carzing to simplify their search. Carzing lets buyers search for vehicles by make/model, price and body type. Buyers who want to view all the Nissan models available in their area, though, might just type Nissan into the search bar or search for a specific model.
Carzing also lets buyers narrow down their search by choosing a specific price range, too. This will omit any models that are beyond a buyer's budget. To see the least expensive Nissan models, buyers also can sort their results by price (low to high).
When buyers find the model they want to purchase, they also can use Carzing to get pre-qualified for financing. Buyers can find the best loan terms and monthly payments to fit their finances and their personal comfort; some buyers prefer shorter-term loans, while others just want the best monthly payment. Carzing also helps buyers understand the down payment expectations.
With Carzing, buyers can visit the dealership knowing the car they want to buy and the financing options available to them. At the dealership, they can focus on completing the credit application, finishing the deal and driving off the lot in their new Nissan!