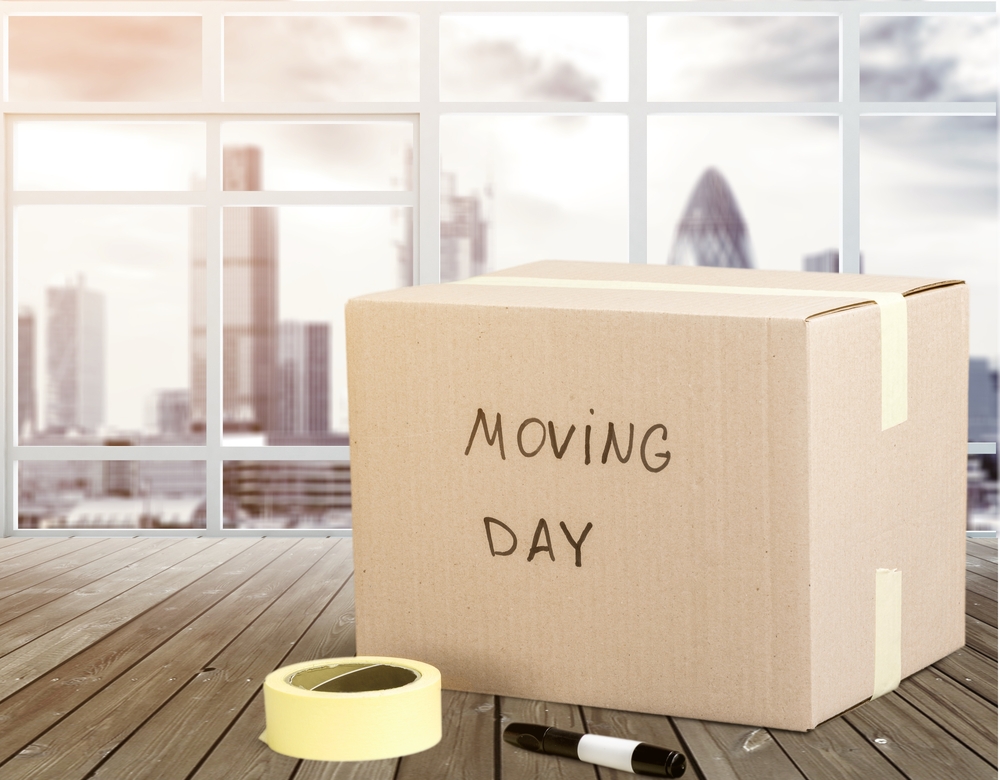 What is the Best Car for Moving Cross Country?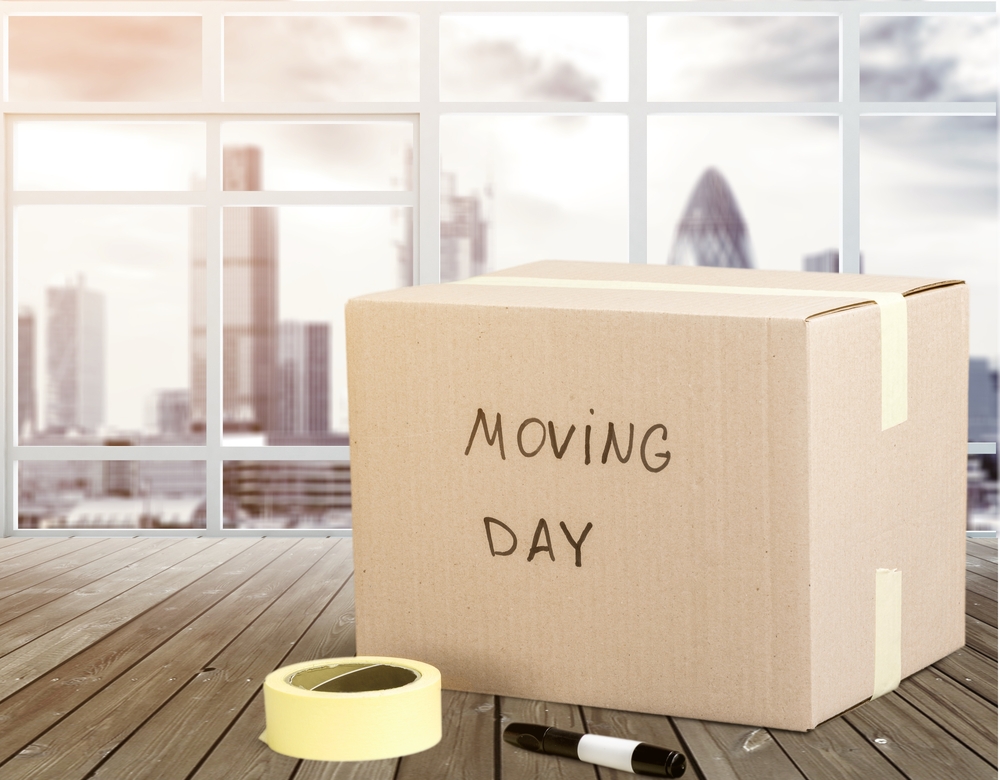 Some individuals might find that they need to move for a job, a lifestyle change or just because they are starting school in another state. Moving cross country is an endeavor; individuals and families might enlist the help of a professional moving company to transport their belongings. Some might handle the task solo.
Regardless of how belongings will be moved, those considering a cross-country change in address might start looking for a new vehicle that's conducive for a long-distance trek. What is the best car for moving cross country? The answer depends on if individuals need maximum space, fuel efficiency, towing capacity or a mixture of all three.
The vehicles that offer the most cargo space include:
2022 Kia Carnival (145.1 cubic feet)
2022 Honda Odyssey (144.9 cubic feet)
2022 Chevrolet Suburban / GMC Yukon XL (144.7 cubic feet)
2022 Chrysler Pacifica (140.5 cubic feet)
2022 Chevrolet Tahoe / GMC Yukon (122.9 cubic feet)
2022 Ford Expedition Max (121.5 cubic feet)
2022 Toyota Sequoia (120.1 cubic feet)
2022 Ford Expedition (104.6 cubic feet)
About Cargo Space
The maximum cargo space for vehicles is typically calculated when the rear seats are folded down and removed. For example, the Kia Carnival offers more than 145 cubic feet of cargo space behind the front seat.
However, for families moving across the country, it's unlikely that the rear seats will all be folded down for storage. Children will need a place to sit.
The rear storage behind the third row might be utilized for moving. However, many of the vehicles that offer the most cargo space also provide towing power, too. Families or individuals could tow a small moving trailer with belongings.
The Towing Capacity Offers Moving Possibilities
The towing power of SUVs and trucks will typically dominate the power of a minivan. While most minivans can tow smaller loads, they won't be ideal for pulling heavier or larger moving trailers.
Here's how much towing power the most spacious models offer for moving cross country:
The Ford Expedition offers the highest possible towing capacity. However, the Chevrolet Suburban/GMC Yukon XL and the Chevrolet Tahoe/GMC Yukon all offer decent towing power for pulling trailers.
The Downside of Towing Capacity
While many of the most spacious models also include decent towing power, there is one downside to towing heavy weights over a long distance. Weight and the drag caused by the cargo (or trailer) being towed will decrease the vehicle's fuel efficiency.
Many of the models that are spacious for carrying gear and towing trailers are larger and heavier. This makes them less fuel efficient than smaller cars or lighter vehicles. Here's how each of the models stack up according to fuel efficiency (from most to least efficient):
Chevrolet Tahoe / GMC Yukon (21 MPG city / 28 MPG highway)
Chevrolet Suburban / GMC Yukon XL (21 MPG city / 27 MPG highway)
Kia Carnival (19 MPG city/26 MPG highway)
Honda Odyssey (19 MPG city / 28 MPG highway)
Chrysler Pacifica (19 MPG city / 28 MPG highway)
Ford Expedition (17 MPG city / 23 MPG highway)
Ford Expedition MAX (17 MPG city / 23 MPG highway)
Toyota Sequoia (13 MPG city / 17 MPG highway)
Buyers might have assumed that minivans would be more efficient than many of the SUVs, but the Tahoe, Yukon, Suburban and Yukon XL all offered better gas mileage than the minivan models. However, the Toyota Sequoia offered the worst fuel efficiency, getting only 17 MPG on the highway.
Buyers also could consider investing in the Chrysler Pacifica Hybrid minivan. The plug-in hybrid is priced higher than the standard Pacifica, with a base MSRP of $46,978. However, it offers an estimated combined range of 520 miles (gas and battery).
What is the Most Affordable Vehicle for a Cross-Country Move?
Car buyers on a budget might not care about cargo space or fuel efficiency as much as they care about the financial bottom line of the purchase price. The most spacious options are priced at different levels, but all models are more than $30K:
Chrysler Pacifica $37,095
Chevrolet Suburban $54,700
Ford Expedition MAX $81,230
How can buyers find more budget-friendly spacious vehicles for their cross-country move? Used or pre-owned models could be a more affordable option. However, buyers might need to make a few concessions based on mileage or age to find the model that fits their budget.
The price of used models also rises and falls based on supply and demand. The used market was at a high, and buyers were finding that the sticker price was much more expensive even for these used options.
Buyers also don't have to look only at the largest or most spacious models. Any car could tackle a cross-country move; however, buyers who are looking at small or compact cars might need to arrange for other options to relocate their belongings.
Not all families or individuals drive larger SUVs or minivans when they are moving. While larger cars with more cargo space or better towing power could make the move easier, they certainly aren't a requirement.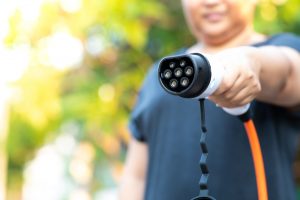 Could Electric SUVs Be a Cheaper Cross-Country Vehicle?
Buyers who are looking at their new car options for a cross-country move might consider electric SUVs and crossovers. As gas prices have reached historical highs, the electric vehicle allows car owners to drive past the pump and not be concerned about the price of fuel.
There is one caveat to electric: charger availability. Range anxiety is real for many electric car buyers, and the fear is related to being unable to find a charger before the battery runs down.
Taking an electric car on a long-distance trek requires drivers to be more mindful about the location of charging stations. While many electric models will help drivers locate stations, the issue is whether or not all these stations will be in service. Some could be non-functional.
Towing and any extra weight also can decrease a vehicle's estimated range. This is how far the vehicle can drive on a full charge. Car owners also will want to find a charging station before the battery completely dies; most drivers aren't going to push an electric car to the very end of its battery life.
Other factors that impact range include using the heat or air conditioning and even driving up a hill. Car owners also should make sure their tires are rotated and inflated to the proper weight; tires also can impact the range.
The speed also can impact range, just as speed impacts fuel efficiency. While a drop in MPG isn't necessarily the end of the world for most drivers, a drop in range could lead to an electric car owner seeking out a charging station sooner than anticipated.
In addition, the need to constantly be aware of the location of charging stations could mean that a cross country road trip doesn't follow the shortest or most efficient paths. Instead, the trip or move might be based around locating stations.
Will electric cars possibly save car owners money on the trip? Yes, but car owners will need to map their trip and be aware of when they will need to stop for an electricity boost. Unfortunately, charging stations are not nearly as common as fuel stations.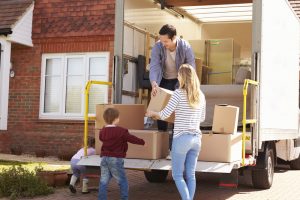 The Best Car for Cross-Country Moves Depends on the Buyer
While there are a number of great vehicles that offer lots of space for cargo (and can even tow a decent amount of weight), the best vehicle for moving across the country might just be related to the preference of the buyer.
The assumption about moving is that individuals or families have an entire house or apartment full of furniture and belongings. Some people decide to sell all their belongings and move free of any of their old baggage.
An individual could move across the country with just their clothes and a few personal mementos. They could be fine making the trek in a compact car like a Volkswagen Beetle or Mini Cooper.
Some make the move with their current car and don't even worry about purchasing a new model until they reach their destination. Maybe the cross country move is to a city like New York that doesn't require car ownership. The car owner might sell their vehicle.
The best car for any need is entirely up to the individual. The best car could be based on lifestyle needs, budget, cargo space, towing power or maybe just fuel efficiency. Ultimately, the biggest question that individuals might need to consider before traveling in a specific car is related to the car's ability to make the trip.
Those who are moving across the country should make sure that the car they choose to drive to their destination is safe and able to go the distance.