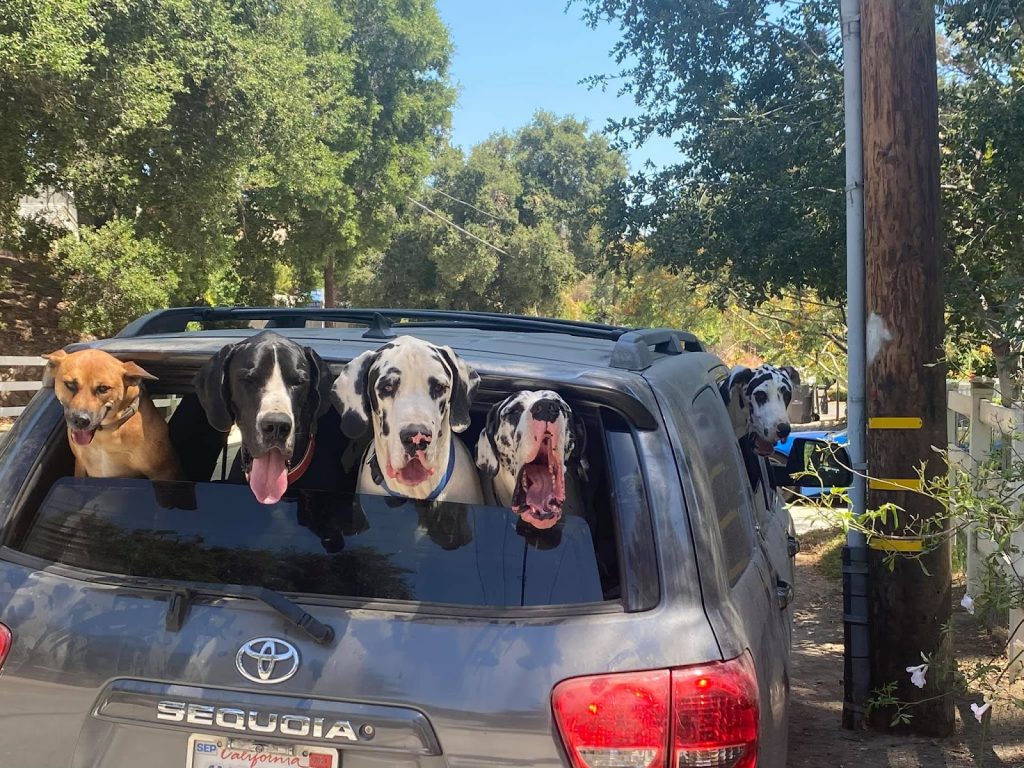 These are the Best Cars for Large Breed Dogs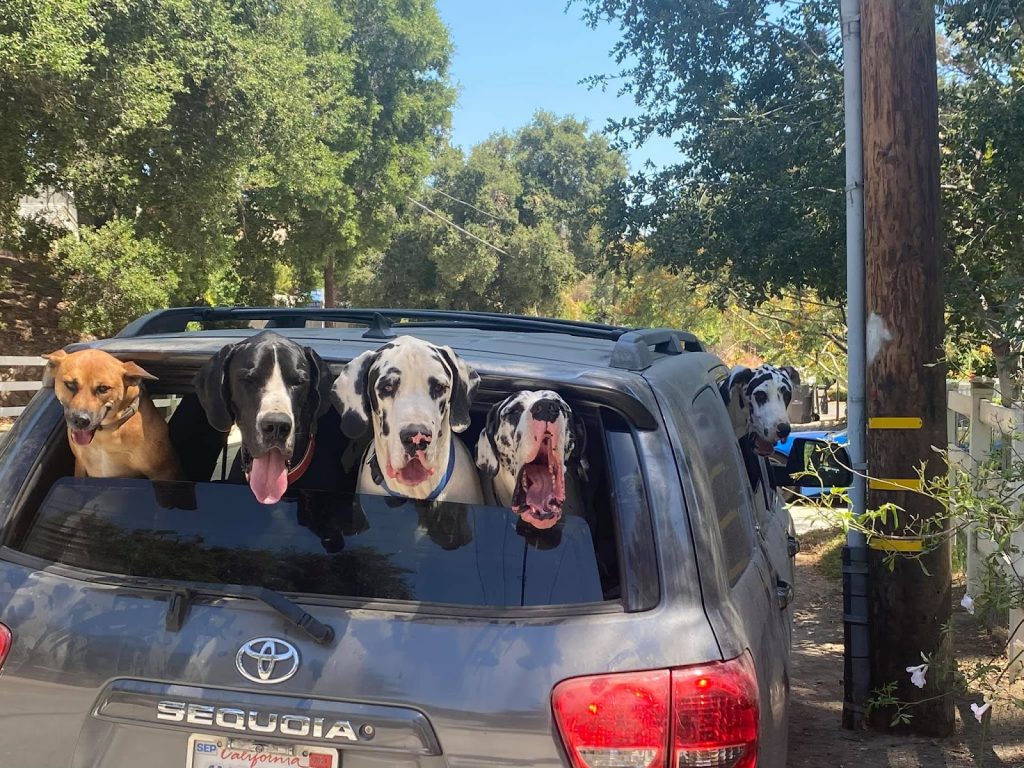 Fur babies are part of the family, and many canine companions accompany their parents on road trips and even on daily errands. While smaller dogs can fit easily into most vehicles, dog parents who have larger furry friends might not be able to fit them comfortably into smaller vehicles.
Sometimes buying a car means finding the best vehicle for the family's fur baby. Size does matter! What are the best cars for large breed dogs? Here are some recommendations!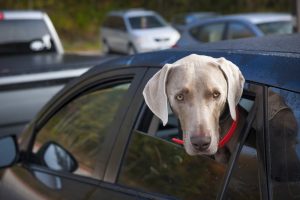 Defining Large Dogs
While even small dogs might envision themselves to be a larger size, true large dogs can take up some serious space. They might be extra lovely, needing lots of affection and maybe trying to climb on laps despite their enormous size.
How big are large dogs? Is there a definitive size for 'large?' The American Kennel Club offers a list of the largest breeds. While there are numerous large breeds, per the AKC, some of the more recognizable and/or popular might include:
Akita
Alaskan Malamute
Bernese Mountain Dog
Coonhound
Bloodhound
Bluetick Coonhound
Boxer
Bullmastiff
Cane Corso
Doberman Pinscher
Great Dane
Great Pyrenees
Greyhound
Irish Setter
Irish Wolfhound (it's actually the tallest!)
Komondor
Mastiff
Newfoundland
Old English Sheepdog
Pointer
Redbone Coonhound
Saint Bernard
Siberian Husky
Weimaraner
There are many large breed dogs, but these might be the most recognized breeds among the list. And some of these dogs can be quite hefty. For example, the Saint Bernard can weigh up to 180 pounds (for males!). And the Irish Wolfhound stands the tallest; males stand at minimum 32 inches. Some dogs, like the Mastiff, can even soar beyond 200 pounds.
Best Cars for Large Dogs
Looking at the size of some of these furry friends, it's important to find a car that can accommodate their height and their heavier weights. These dogs may take up quite a bit of backseat space, and the ideal car may be different for each breed. In addition, car buyers might have their own preferences, too.
When shopping for a vehicle that can safely and comfortably seat a large dog, look for vehicles with a spacious backseat or stow and go seating that even allows seats to be removed. Like children, though, dogs need to be secured when riding with owners. A sharp turn might even throw a large dog off balance.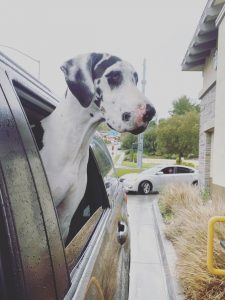 SUVs
Sports utility vehicles that are either midsize or full size might offer lots of back seat space for both kids and a large furry family member. Some larger SUVs offer a third row of seating, and this could be the ideal place for dogs.
Some smaller SUVs could fit a larger dog, but this depends on the model…and the dog. Some car owners just need space for their fur baby, so a full back seat may be plenty of space. Again, though, consider the breed and size up the back interior of a smaller SUV.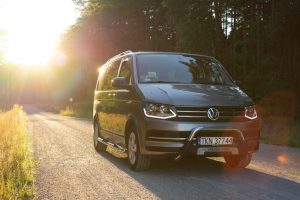 Minivans
Minivans might be known as the perfect family ride, but they are also ideal for larger dogs. These vehicles, like larger SUVs, typically offer that third row of seating. This means plenty of room for a large dog!
Crossovers
Crossovers are a bit like a close sibling to the SUV. The difference is that an SUV is built on a truck platform (or chassis), and a crossover is built on a car platform. Crossovers aren't as heavy as an SUV, and they might not have the same off-roading capabilities as an SUV.
However, crossovers still offer a larger size that's similar to the SUV. Their spacious interior allows them to fit more cargo and large dog breeds, too!
What Do the Parents of Large Dogs Drive?
Parents often have their own recommendations related to what worked (or didn't work!) for their kids. Dog parents have their own recommendations, too! So what do the parents of large dogs drive?
A Reddit thread from a Great Dane owner asked that very question! One new owner wanted to know what SUVs are best for this large breed. While the thread started back around 2015, many of the recommendations are offered in newer models. Here are a few of the rides for Great Danes, and not all of them are SUVs (one is even a COMPACT CAR!):
Infiniti M35
2004 Nissan Xterra
Chevrolet Suburban
Chevy Tahoe
Chevy Equinox
'94 Volkswagen Golf
Ford Edge
Toyota 4Runner
Toyota FJ Cruiser
The Irish Wolfhound is the tallest breed, and these owners have their own preferences. Once again, Reddit came to the rescue with recommendations for a new Irish Wolfhound owner who needed a vehicle upgrade. What cars did these puppy parents prefer? Here are a few of the cars that shuttle these tall dogs:
Volkswagen Tiguan
Volkswagen Golf GTI (yes, it's a compact car!)
Kia Sportage (the owner drops the seats)
Honda Pilot
Honda Odyssey
Chevy Silverado (double cab)
Renault Twingo
Ford Transit
Kia Niro

Extended Cab Pickup

Does the pickup truck offer a spacious extended cab? This might be the perfect ride for a larger dog. Although many drivers have been known to let their larger dog take the front passenger space, too.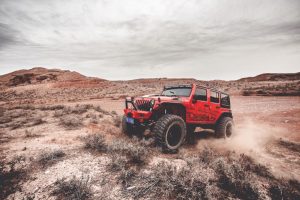 Off-Road Vehicles
Jeeps, Hummers and Land Rovers tend to be their own category of vehicle. While they could be considered SUVs, they are much more rugged in style. All three offer a decent amount of space for large dogs!
Does the furry friend love to go on off-roading adventures? A Jeep, Hummer or Range Rover could be the ideal vehicle for human-dog adventures!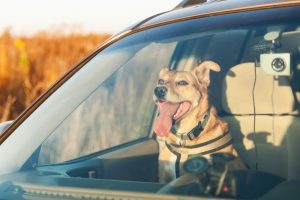 Canine Safety in the Car
Keeping pets safe while riding in the car is important. Accidents can happen, and drivers don't want their friend being thrown from the vehicle or injured. The AKC explains that some spaces in vehicles aren't safe for furry friends; don't let dogs sit in the front seat or in the driver's lap!
While many drivers might opt for their fur baby to take the passenger seat in the front, this isn't a safe choice. Why? If the airbag deploys, this could cause injury. The AKC explains that if there is no other space available, dogs in the front seat should have a safety restraint. A dog seat belt can be used to keep pets safe in the back, too.
Unfortunately, crates are often the safer means of transport for dogs! NEVER place a dog in the bed of a pickup truck!
Are There Specific Models that are Best for Large Dogs?
Some buyers might want specific model recommendations for large dog breeds. Pointing out distinct models, though, isn't really the best option. Large comes in all sizes. The model that works for one breed or even one car owner might not be the best for another.
General recommendations of car body designs can give buyers a bit more flexibility during their new car hunt. Minivans, SUVS, trucks and off-road vehicles all can fit large dog breeds. Buyers may have their own brand or style preferences among these types of cars.
What Cars Aren't Ideal for Large Breeds?
When shopping for a vehicle to fit large dog breeds, space is, obviously, an important consideration. For this reason, ditch the two-seater convertibles, micro vehicles and compact cars. Some larger sedans, though, might be spacious enough for a larger breed. However, this depends on the size of the dog and any other family members that need space.
Small pickup trucks also might not be ideal for larger dogs. Especially if there isn't an extended cab.
What about electric vehicle options? There are larger electric vehicles on the market that could be spacious enough to fit a large dog breed. Look for electric SUVs, however, they also might be more expensive!
Shopping for Cars for Large Dog Breeds
Use Carzing to find the perfect vehicle for the family and furry friends, too. Buyers can find new and used minivans, SUVs and brands like Jeep, Range Rover and Hummer for rugged off-roading adventures.
Carzing lets buyers search for cars by price, body type, make and model or just via keywords. Search results can be modified further using additional criteria. This helps buyers find exactly what they want in their search!
Results also can be sorted for price, mileage, year, distance and best match. Use sorting options to find cars in the budget or those with fewer miles. Once the perfect car has been found to fit the furry friend, Carzing also lets buyers get pre-qualified for financing.
Pre-qualification doesn't require a social security number. Buyers can find financing that fits their monthly payment budget or choose the loan terms that fit into their comfort zone. Some buyers prefer a shorter loan (like 36 months).
Carzing lets buyers shop for a car and get pre-qualified for financing from anywhere…at their leisure. Shop on your schedule. Take time to explore the vehicle options. Sleep on those financing options. Decisions don't have to be rushed.
When shoppers are ready to complete their deal, they can visit a participating dealership to test drive their car, complete a credit application and buy the car! While that furry friend can't be a passenger on the test drive, take them for a ride once the car is officially purchased! Hopefully, they enjoy the ride and their space!