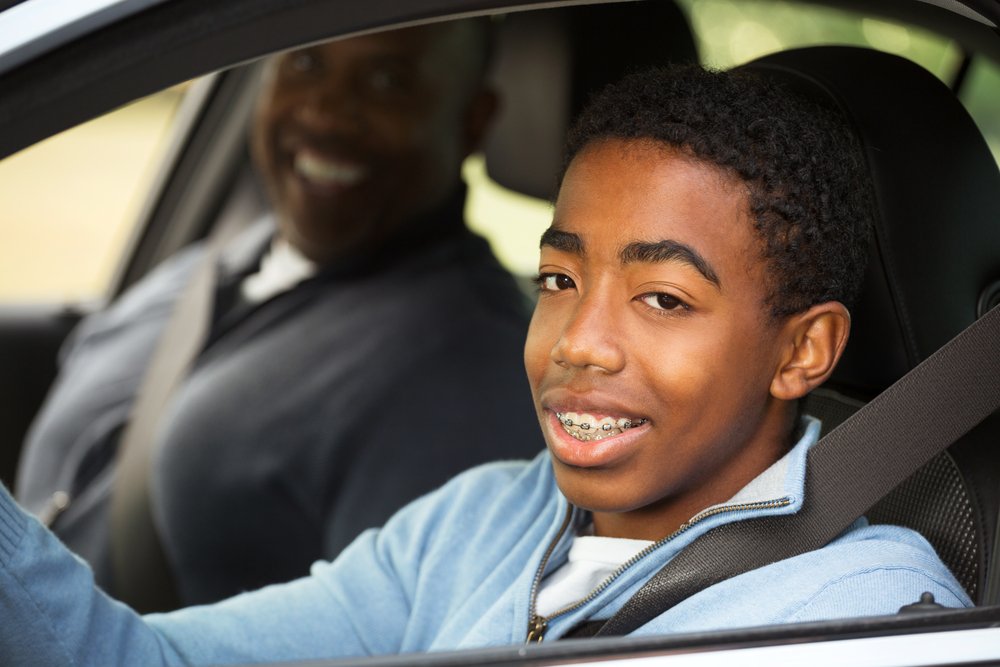 These are the Best First Cars for Teenagers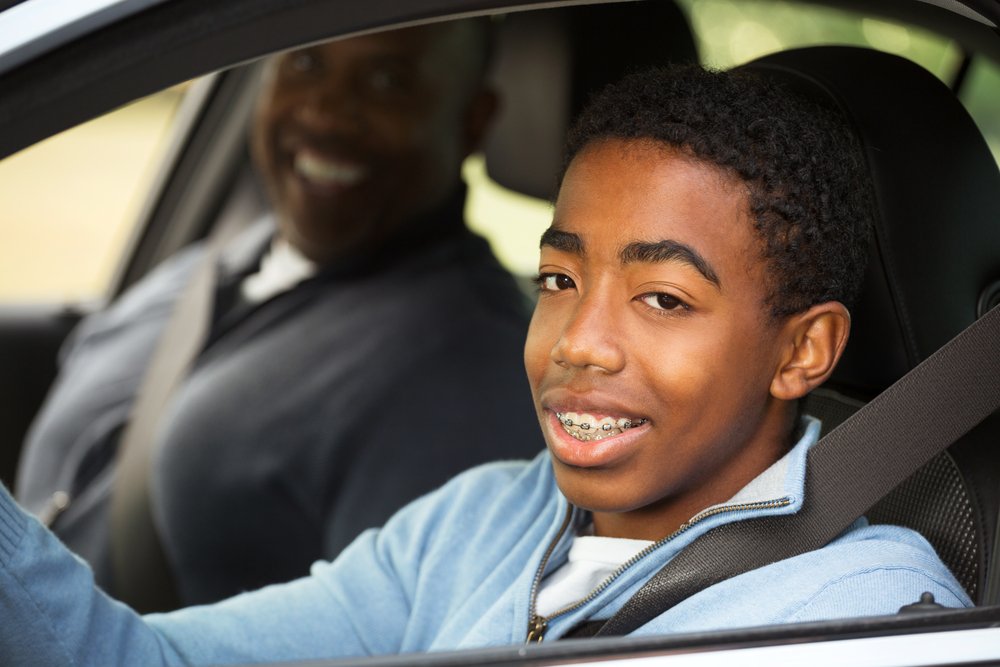 Parents who are helping their teenage driver choose a car probably want the safest models available. Teens, however, might have other preferences. Some teen drivers might dream of a shiny new sports car or even a cool off-road vehicle like a Jeep or a large pickup truck.
Unless teen drivers have their own money for that purchase, they might be at the mercy of their parents' preferences. However, some cars are a great mix of affordability and safety while still offering a touch of coolness for teens. What are the best first cars for teenagers? Parents and teens have many safe, affordable and stylish options.
Best Car for Teens: Look for these Safety Systems and Features
Safety is likely a major concern for parents of newly licensed teen drivers. When shopping for a new vehicle for teen drivers, parents might gravitate towards models that have received great safety ratings and that offer advanced safety features.
What are the safety features that might be best for teen drivers? If the budget allows, parents might add these upgraded features:
Backup and front camera systems (these help teens visualize their distance from other vehicles in parking lots; backup cameras became mandatory for 2018 models)
Blind spot warnings (this will alert teens about any car lingering in their blind spot)
Front-crash warnings (some even automatically brake the vehicle when the car is coming close to impact)
Lane-centering assist (this helps the car stay in the lane)
Lane-departure warning (this alerts drivers if they have moved from the lane lines)
Rear-cross traffic alert (Kelley Blue Book notes this feature activates when the car is backing up and another vehicle is nearby)
Traffic sign alerts (these help teens take note of signage)
Parking assistance (this helps drivers when parking)
Rain-sensing wipers (the wipers automatically turn on when rain begins)
There are a lot of different safety features, and not all models might include these options. However, parents might opt for the entire selection of features if given the option. All these extensive safety features can help teens navigate the road and keep them safer.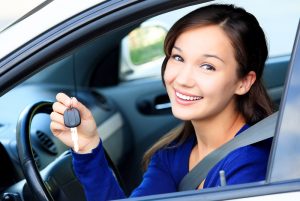 Best Car for Teenagers: What Cars Have the Best Safety Ratings?
Each year, the Insurance Institute for Highway Safety releases a list of cars that earned its Top Safety Pick+ or Top Safety Pick award/rating. The vehicles denoted with the "+" offer good or acceptable headlights as a standard option, while Top Safety Pick vehicles offer these headlights as an option.
The list of winners is extensive, so choosing the safest car doesn't come down to one particular vehicle. Parents can review the list of winners to find the safest SUVs, pickup trucks, luxury models and minivans, too.
As larger vehicles could provide more protection in the event of an accident, parents and teens might focus their research on large cars and SUVs. Crossover models don't have their own category; these vehicles are included in SUV categories.
Best First Car for Teenagers: What is the Most Affordable Vehicle?
New cars might be alluring for both parents and teens; these cars offer the most updated standard safety and tech features. However, the average price of new cars has risen to more than $48K. While not all models are this expensive, Kelley Blue Book noted that buyers are paying over the sticker price for a new model.
Since new models are becoming pricier purchases, parents might focus on budget-friendly models and brands. The most affordable vehicles also tend to be fuel-efficient. However, these vehicles are compact cars and were not among the Top Safety Pick+ or Top Safety Pick winners.
The most affordable vehicles include;

Best Cars for Teenage Drivers: The Least Expensive SUVs
SUVs are larger vehicles and parents might prefer them for their teen drivers because their size could fare better in an accident. SUVs also might seem like a sportier and cooler choice for teens that want a vehicle that fits their personality.
SUVs come in many sizes and price ranges. The most affordable models are smaller and several received either a Top Safety Pick+ or Top Safety Pick rating/award from the IIHS. Here are the five most affordable SUVs:
Hyundai Venue $19,000 (Top Safety Pick for vehicles with specific headlights)
Kia Soul $19,790 (Top Safety Pick for vehicles with specific headlights and optional front crash prevention)
In addition, two of the most popular smaller SUVs also are affordable and safe. The Honda CR-V was the fifth most popular vehicle of 2021; the 2022 CR-V received a Top Safety Pick (with specific headlights) and has a starting price of $26,800. The Toyota RAV4 was the fourth best-selling vehicle of 2021; the 2022 model received a Top Safety Pick (with specific headlights) and has a starting price of $26,975.
Best Car for Teenager: Luxury Models Could be an Option
Some parents don't have a limited budget for their new teen driver. Their teen's first car could be a luxury model that offers all the best safety features, leather interior and even high-tech upgrades. Many luxury sedans and SUVS received a Top Safety Pick+, including models from Acura, Genesis, Audi, Tesla, Volvo, Cadillac and Mercedes-Benz.
The list of top safety winners is so extensive that it's difficult to list them all. However, parents and teens can review all the safest luxury models via the IIHS website.
Best Cars for Teenage Drivers: All the Electrifying Choices
Some teens might be focused on living greener; parents also could prefer eco-friendly vehicles. Electric vehicles don't release emissions into the air; in fact, they don't even have a tailpipe. Instead of refueling at the pump, though, these cars need to plug into a charger to regenerate their battery.
In places where electric vehicles are popular, finding a charging station when the battery runs low might not be an option. However, not all states or cities have been quick to move to electric. Some might offer a few public stations.
Parents that want their teen driver to go electric might research models that offer a longer range. The range is how far the car can drive on a full charge. However, driving habits can decrease the range just like these habits can decrease fuel efficiency.
While the Lucid Air Dream Edition has the longest range on the market (520 miles), this model is no longer available to order. However, several Tesla models offer long ranges.
Teens interested in going electric also need to understand their charging options. Electric car owners might elect to charge their vehicles at home via a level 1 charger or a level 2 charging station.
The level 1 charger might come standard with the vehicle; this is simply a plug that connects to the car and into a standard electrical outlet. These chargers can be convenient, but they are not efficient. A level 1 charger could take 20 hours to fully charge a drained battery.
Level 2 chargers are more efficient and can charge a battery overnight. However, parents might find that these upgraded chargers are expensive. In addition, the level 2 charger requires a higher-voltage outlet. Homeowners might need to upgrade their electrical wiring, which is another expense.
Parents interested in pursuing an electric vehicle might focus on more affordable electric models. The lowest-priced electric cars currently include:
2022 Nissan Leaf starting at $27,800 / estimated range of 212 miles
2022 Mini Cooper SE Hardtop starting at $29,900 / estimated range of 114 miles
Of the most affordable models on the market, the Chevrolet Bolt EV and Chevrolet Bolt EUV offer the longest ranges. The Mazda MX-30 and the Mini both offer the shortest ranges.
Finding the Best First Cars for Teenagers
Parents and teens might have different preferences for what model is the ideal first car. Parents might focus on safety and affordability while teens might be focused on finding the coolest vehicle or one that fits their personality.
Every individual will have different criteria for their new car. If teens and parents can't agree, they might have to meet in the middle. However, if parents are paying for the car, they might decide what car is the best model for their teen.
When shopping for newer models, parents can review all the standard and optional safety systems. Some parents might upgrade to every available safety system; others might pick and choose based on their budget.
For new teen drivers, there isn't one particular model that is the best choice for every teen. The needs, preferences and budget for every buyer vary. Some parents can afford a luxury model that's loaded with every option. Other buyers are more limited in their budget and choose to shop pre-owned or used models. Ultimately, parents and teens need to find the vehicle that meets their specific criteria; the first car teens drive may be memorable no matter what model they choose.