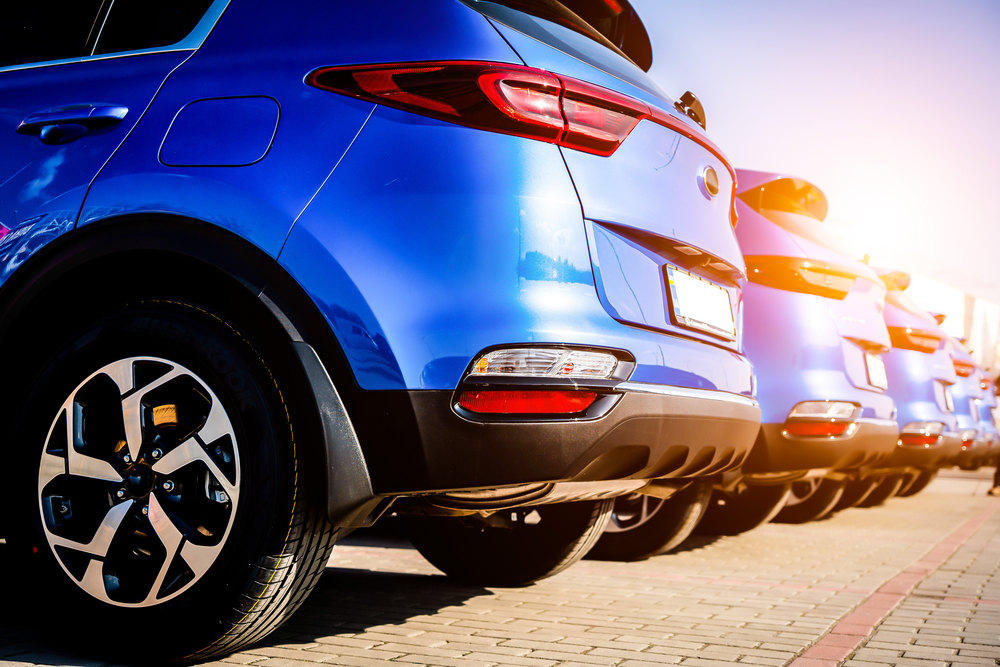 These are the Best Hybrid Hatchback Models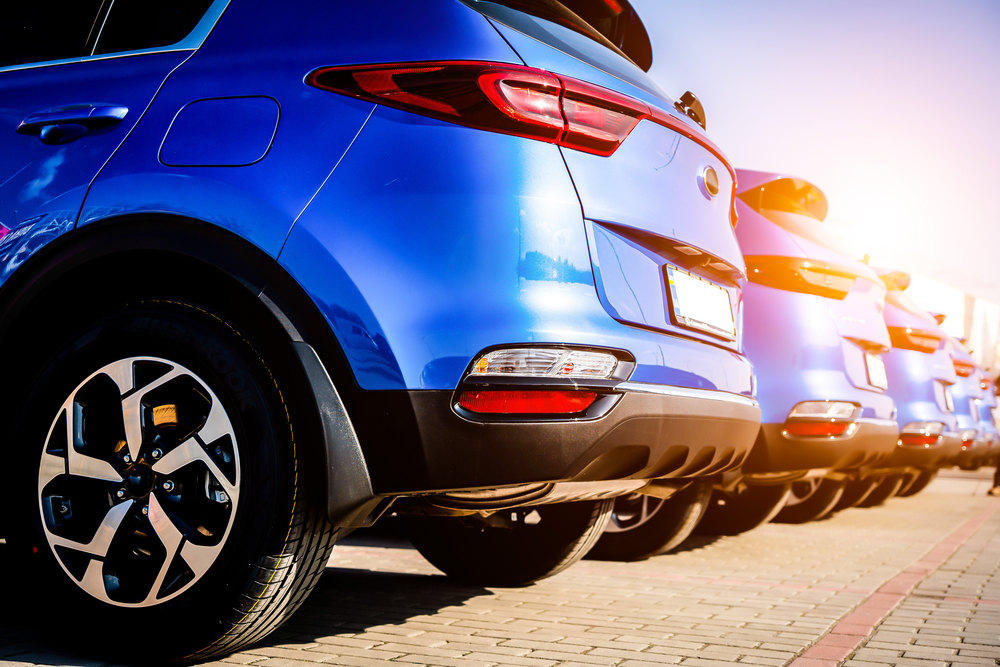 Hatchback vehicles offer an open cargo space that is hidden behind the back seat. This space serves as the trunk, but it also can provide storage flexibility for car owners who need that cargo room for moving boxes, camping gear, etc. Hatchbacks allow the owner to drop down the back seat to access an even more expansive storage space.
Hatchback models are typically smaller and they often offer decent fuel efficiency. Many manufacturers offer hybrid vehicles in hatchback body styles. The best hybrid hatchbacks offer maximum fuel efficiency and are budget-friendly, too. Here are the best hybrid hatchback models for 2021 and 2022.
2022 Toyota Corolla Hatchback
2021 Porsche Panamera E-Hybrid

Buying a Hybrid
Hybrid vehicles are often less expensive than a fully electric automobile. For buyers who want and need a vehicle with maximum fuel efficiency, hybrids are a practical option.
While the energy efficiency of an electric automobile might be related to its range, hybrid buyers need to focus on the miles per gallon equivalent data. This is denoted as MPGe.
Since hybrids operate on both electricity (to charge the battery) and standard fuel, their 'gas mileage' is actually related to a mix of both range and fuel use. Hybrids cannot drive incredibly far on a single charge. However, the operating system switches between the battery power and fuel; this maximizes fuel use and the battery's charge, too.
Buyers shopping for a hybrid will notice that models vary in their MPGe data. Typically, many hybrids can get more than 50 miles per gallon. For car owners who are using the car for a long commute, the fuel efficiency of the hybrid can save a decent amount of money on fuel costs.
When hybrids first entered the consumer market, there was one dominant option: the Toyota Prius. This small hybrid vehicle was designed as a hatchback model. Today's modern Prius models also include the hatchback design.
Over the years, the Prius has become more financially accessible to buyers and has evolved in its appearance, too. The 2022 Prius is offered in eight different trims. For the most basic model, buyers can expect to spend $24,625. The Prius can get up to 53 MPGe in the city and 58 MPGe on the highway.
Toyota also offers the Prius Prime; this model is different from just the standard Prius. The Prius Prime is more expensive—with a base price of $28,220—but it is much more energy efficient than the standard Prius. The Prime offers 54 MPG and 133 MPGe. The Prime is offered in three trims.
Buyers who drive a standard Toyota Corolla also can opt for the Corolla Hybrid. While the 2022 model isn't a hatchback, earlier models featured this body design. The Corolla Hybrid offers 52 MPGe and has a base price of $23,750. It also received a Top Safety Pick rating (when it is equipped with specific headlights) from the Insurance Institute for Highway Safety.
While the Porsche Panamera isn't specifically advertised as a hatchback, the model does offer the luxury equivalent of the body type. The Panamera isn't for every buyer; it's a high-end automobile that has a base price of $114,700. However, for those who want a hybrid that offers first-class standard features, the Panamera includes a high-tech heads-up display, 14-way seats and more.
The IONIQ Hybrid is a fairly economical model for those on a budget. The base price for the IONIQ is only $23,600 and offers 60 MPGe (for the highway). The model is one of the most affordable hatchback hybrids on the market.The IONIQ also is offered in the SE, SEL and Limited trim options, which all offer 55 MPGe (combined). The upgraded Limited trim (base price of $31,600) includes leather seats and a premium stereo system.
The Audi A7 is known as a sportback. This luxury choice has a base price of $69,200 and features a virtual cockpit, advanced safety systems, a premium sound system and more. The A7 offers an estimated 68 MPGe and received a Top Safety Pick+ rating from the IIHS.
Other Hybrid Options
While hybrid hatchbacks aren't incredibly plentiful in newer models, buyers can opt to search for pre-owned hybrid hatchbacks to expand their choices. However, those who are considering a hybrid also could include sedans and other body types in their search.
Hatchbacks are often a very affordable choice, but pre-owned hybrid sedans or even sports utility vehicles could be found for a budget-friendly price, too. Buyers also might focus on the MPGe data, especially if the vehicle will be used to commute long distances.
Buyers might anticipate that the average MPGe for most hybrids will be around 50 MPGe. This is still nearly double what the standard fuel-injected engine offers. While electric models are the most energy-efficient options, they might be out of the budget for many buyers.
Hybrid Hatchbacks for Less than $15,000
Buyers can find hybrid hatchbacks for less than $15,000, but their options will be limited to used models. In areas where hybrid and electric cars are popular (like California) buyers might have a much more diverse selection of models.
High-mileage hybrids also might be offered for less than $10,000. Before committing to high-mileage options, though, buyers might want to research the battery life of the model they are considering. Batteries are expensive to replace; Car and Driver explains that the battery warranty for a Prius is eight years.
Use Carzing to Find the Best Hybrid Hatchback
Buyers can use Carzing to find the best hybrid hatchback for their budget. Carzing lets buyers search for cars by body type, price or make/model. Buyers looking for the best hybrid hatchback can begin their search by choosing the hatchback body type. Then they can narrow down their choices by selecting 'hybrid' from the fuel choice.
Buyers can sort through all their options and can refine their search results by also selecting other features like drivetrain, color, equipment and more. Search results can be sorted by price, mileage, age, etc.
When using Carzing, buyers can take their time to explore all their choices. If they can't find the perfect car nearby, they can expand their search by widening the geographic range. For vehicles that are in high demand, this feature can help buyers find exactly the model that they want. Some buyers are particular about the features of a vehicle and might not commit until they find the model with every feature they demand.
When buyers find the best hybrid hatchback for their budget and driving needs, they also can use Carzing to get pre-qualified for financing. Carzing will show buyers all their financing options and can find the loan that offers the best monthly payment or loan terms.
Carzing gives buyers the option to enter the value of a trade-in, and this amount will be applied to the financing details. Carzing also helps buyers understand how much money they will need for a down payment. By using Carzing to research and get pre-qualified for financing, buyers remain in control of their choices and can view all the available options.
Once buyers choose their financing, they can print out a voucher to present to a participating dealership. At the dealership, buyers can fill out the credit application, take a test drive of their preferred vehicle and, hopefully, finalize the deal.