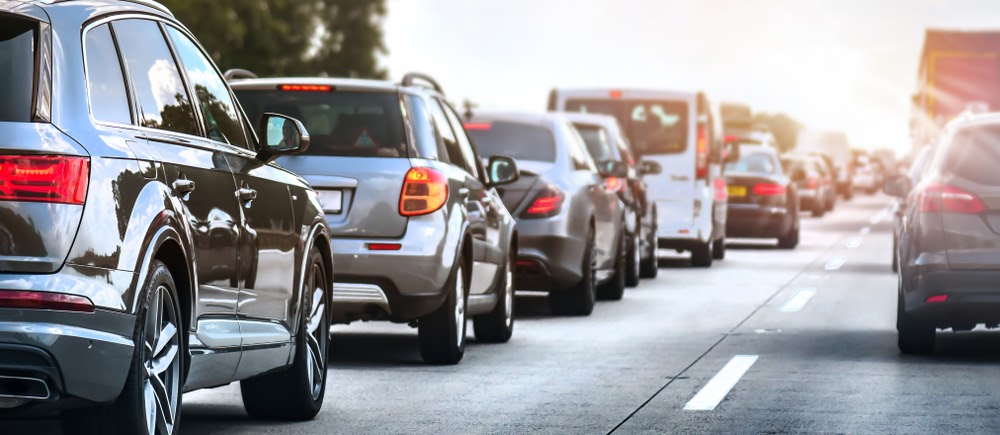 The Best Long Distance Commuter Car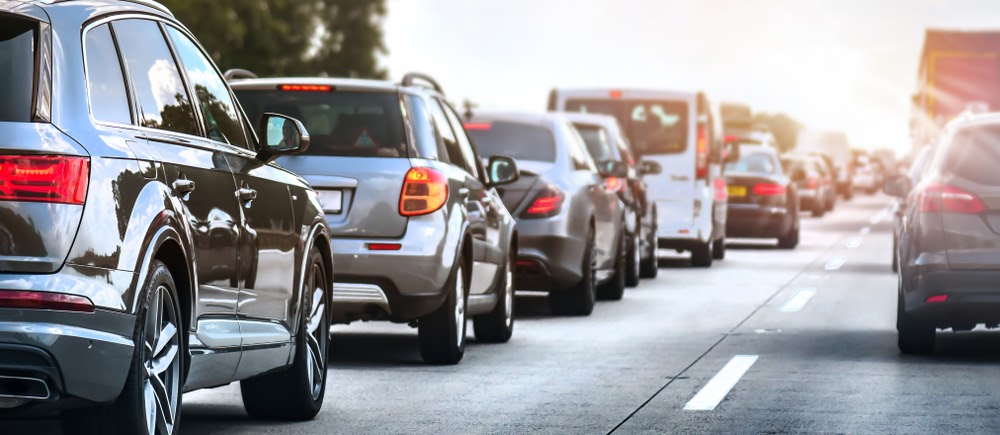 The price of fuel ebbs and flows with supply and demand. Unfortunately, when the price at the pump gets a bump, the cost of commuting increases, too. Some drivers commute more than an hour to and from work. This commute not only puts more mileage and wear and tear on a car, but it can also cause a major hit to the monthly budget.
The best long-distance commuter car should boast a better than average gas mileage. What is the best long distance commuter car? The best options are the vehicles that allow drivers to ditch the pump completely!
The Best Long Distance Commuter Car Is Electric!
Electric vehicles require that drivers charge up the car via electricity. This allows them to run on a charge, instead of operating via a fuel-injected engine that constantly requires more gasoline.
Choosing a gas-powered vehicle is not only more economical for the budget, but it also is a greener, cleaner choice for the environment. Electric vehicles are being eyed by many manufacturers as the future. In fact, General Motors is going completely electric with new models.
Will other manufacturers follow suit? They might, and this could mean that the only options for new vehicles could become electric powered.
Those shopping for a new car today, though, might focus on electric models if they do endure a long commute. Gas prices go up and down, and the price at the pump also can be affected by natural disasters and other issues, too.
Best Car for Commuting 50 Miles Per Day
A 50-mile round-trip commute isn't abnormal for those who may live in the suburbs but work in a major city. With a standard gas-fueled vehicle, the best gas mileage might be a bit more than 30 miles per gallon.
However, cars that exceed the 30 miles-per-gallon efficiency also could see that efficiency impacted by idling in traffic. Idling, as many commutes know, wastes gas, and boosts the commute time.
However, there are several vehicles that are extremely fuel efficient for a 50-mile commute. Motor Trend compiled a list of the vehicles that have the best gas mileage. While the list included several that run on standard fuel, most are hybrids.
Here's a brief rundown of the list (including the top fuel efficient gas-only vehicle):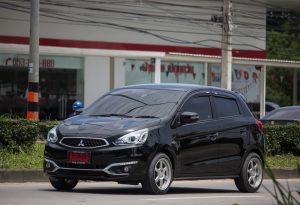 The Mitsubishi Mirage
The Mitsubishi Mirage is one of the most fuel efficient vehicles on the market. The Mirage boasts up to 43 miles per gallon on the highway and 36 miles per gallon for city driving. For buyers who want a standard vehicle, the Mirage could be a great choice.
With the Mirage mileage stats, a 50 mile commute would only use less than two gallons of gas per day.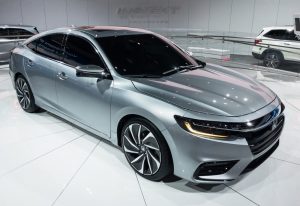 This car offers 55 mpg on the highway and 49 miles per gallon for the city. The Honda Insight would require less than one gallon of gas for a 50-mile highway commute.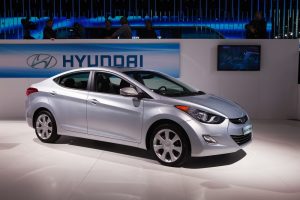 Since the Elantra can drive up to 56 miles per gallon on the highway and 53 miles per gallon in the city, the gas prices for the 50-mile commute could be nominal.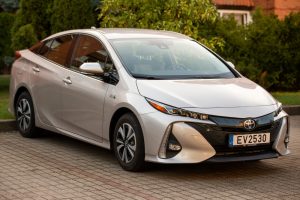 When buyers picture a hybrid, they might envision the Prius. It is sort of the OG of the hybrid model. The new 2022 Toyota Prius model boasts 55 miles per gallon on the highway and 50 miles per gallon for city drives. Again, that commute would require one gallon or less of fuel per day.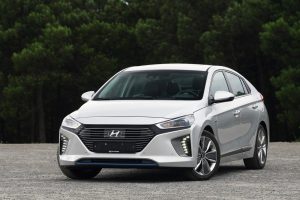 What's really cool about the IONIQ is that it can be used in all-electric mode, and, per Hyundai, the Ioniq can get into the HOV lanes, too! The IONIQ also provides long-distance commuters the fuel efficiency they need for their commute. This model offers a combined 52 miles per gallon (city and highway combined).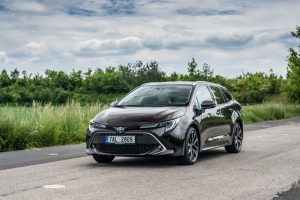 The Corolla Hybrid isn't quite as fuel efficient as the Prius, but it's pretty close. The Corolla can get 53 miles per gallon on the highway and 52 miles per gallon in the city. The base price is fairly reasonable, too, which might make it a good choice for those on a tighter budget. The Corolla has an MSRP of $23,650, a little less than the Prius (at $24,525).

The Power and Efficiency of Electric
Hybrid models are extremely fuel efficient. They can be easy on the budget, too, when buyers opt to shop for used or pre-owned models.
However, those who want the ultimate in energy efficiency might opt for electric model vehicles. These vehicles charge instead of requiring the power of gasoline. Not only is this a cleaner energy option, but it also costs less for the driver.
Since electric vehicles don't use gasoline or any type of fuel, miles per gallon data isn't really applicable. To make shopping for electric vehicles easier, though, and to help buyers understand the energy efficiency, many models include a figure listed as MPGe. This stands for miles per gallon equivalent.
Here's how electric vehicles stack up to fuel-injected models and hybrids, too. Efficiency will be noted in MPGe for easier comparisons and driving range (how long the car drives on a full charge).
MSRP: $150,900
MPGe: 73 miles (combined)
MSRP: $99,900 (Plaid) and $119,900 (Long Range)
Driving Range: 340 miles (Plaid) 360 miles (Long Range)
MPGe: 105 miles (Long Range Plus)
MSRP: $89,900
Driving Range: 405 miles
MPGe: 120 miles (combined)
MSRP: $27,400
Range: 226 miles (LEAF S Plus)
MPGe: 114 miles (city)
MSRP: $54,900
Driving Range: 326 miles
MPGe: 125 miles (combined)
MSRP: $41,990 (Standard Range)
Driving Range: 262 miles
MPGe: 134 miles (combined)
MSRP: $69,100
Range: 218 miles
MPGe: 78 miles (combined)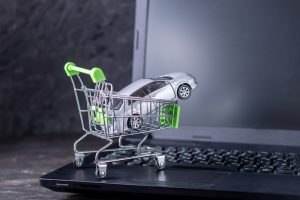 Finding the Best Long Distance Commuter Car
Carzing can help buyers find the best long-distance commuter car to tackle those lengthy trips. Whether the buyer prefers a standard vehicle, a hybrid or electric, they can use Carzing to find all the options in their area.
Carzing lets buyers search for vehicles via price, body type, make/model or just by using keywords. Buyers can further narrow down their search results by selecting fuel type or other criteria. All searches are also sorted by price, distance, mileage, year or just the best option.
While an electric vehicle is the most energy-efficient on the market for a long commute, hybrids also are a good option. However, even models like the Mitsubishi Mirage can boast high mileage to limit trips to the pump.
Electric vehicles, though, might boast nearly double the efficiency of a standard vehicle. Commuters may need to recharge these vehicles, but the savings might still be quite substantial.
Some electric vehicles can be an expensive investment. The Taycan and the Tesla Model X are luxury options. Yet, there are still many electric vehicles that are a bit more budget friendly.
When shoppers are serious about buying, they can use Carzing to also get pre-qualified for financing. This option lets buyers choose the financing option—including the loan term—that best fits their comfort level and financial needs.
Every hybrid, electric vehicle and standard vehicle may drive a bit differently. Carzing lets buyBers manage the details at home so they can visit the dealership for a test drive of their favorite vehicle. They also can fill out the credit application, and, hopefully, just complete the deal, too.
Carzing ensures that finding the best vehicle for a long commute won't zap a buyer's patience but instead will offer an electrifying experience!