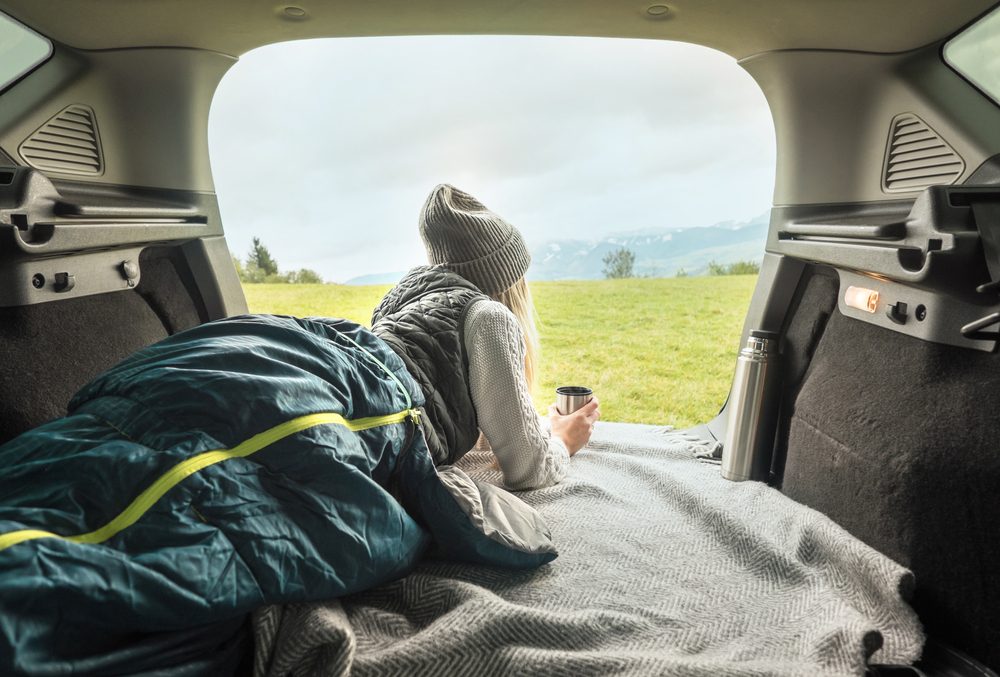 What is the Best Road Trip Vehicle to Sleep In?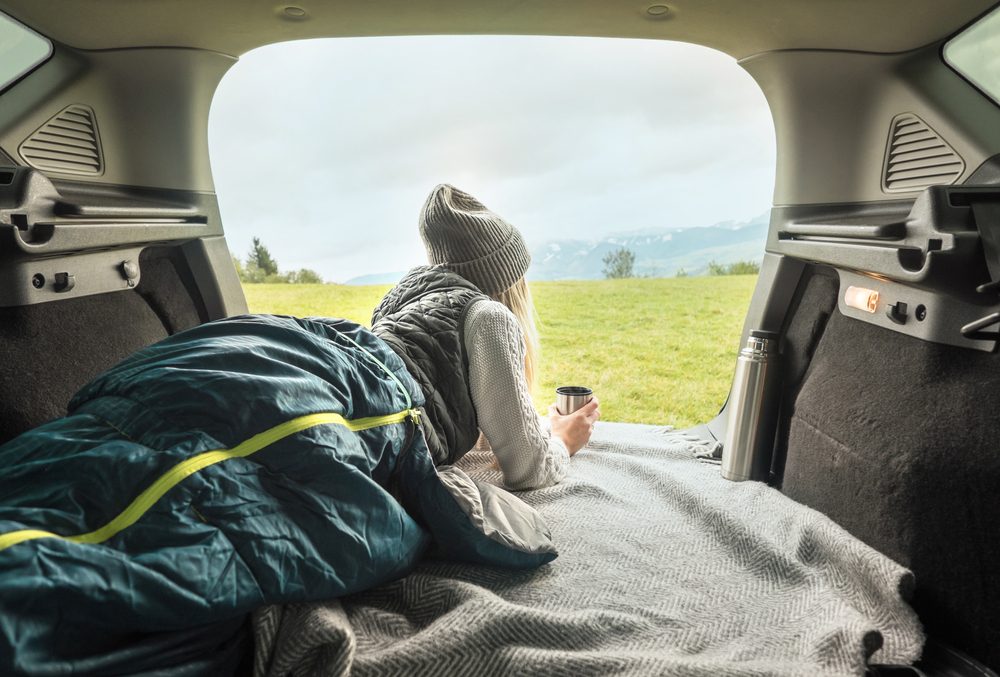 Road trips can lead to adventures of a lifetime. Many Americans hit the road to explore National Parks or other historic sites. Others will take to the open road to see where the path leads them. A road trip also may help save money on airfare when visiting friends and family.
Those on long-haul road trips might be on a tight budget, and their vehicle needs to do double duty as a place to sleep for the night. Not all cars offer the space and comfort for sleeping. What is the best road trip vehicle to sleep in? Here are spacious vehicles that also can be customized for life on the road.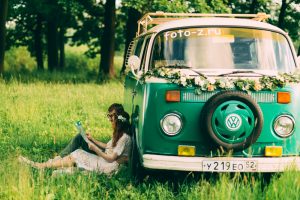 VW Microbus
The Volkswagen Microbus is an iconic vehicle; the bus offers a certain '60s hippie kitsch that just cannot be replicated. As the Microbus is such a unique and in-demand vehicle, a perfectly renovated model will not be budget friendly—some cost six figures.
Those who are looking for a renovation project, however, could find rehab models a bit cheaper. Taking on a full vehicle rehab takes know-how, and is not a task for a novice. For mechanical work, use a professional. The bus needs to be able to pass inspection.
For buses that are ready to hit the road, owners may just need to outfit the back of their vehicle with a mattress and some bedding. As the classic VW bus is from the groovy '60s, owners can lean into the mod or hippie décor of the decade. To find authentic vintage items for the bus, try thrift stores, antique malls or even estate sales.
For those not a fan of the old bus, VW is relaunching the model for the modern times. The new bus will be an electric model; while it was originally set to launch in 2022, it is now expected to debut in 2024.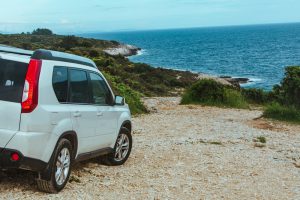 Minivans
There are four minivan models available on the market: Honda Odyssey, Chrysler Pacifica, Kia Carnival and the Toyota Sienna. All four are comparable in safety ratings, reliability and towing capacity.
Fold-over or removable seats in some models allow for passengers to have extra space for sleeping. Don't expect these minivans to sleep a large family, though. While it would be possible to place a mattress in the cargo area (when seats are folded or removed), the space would likely sleep two adults.
Travelers can get creative for more space. Front seats could recline back for sleeping. Instead of folding down or removing the seats for a mattress, the bench in the third row also could be used as a bed. If the second row seats can be removed, this might be enough space for a single mattress.
Creativity could be key in finding the space to sleep multiple passengers on a road trip. Those with small children may find that minivans sleep everyone. However, numerous adults and/or teens might not have enough space.
Before hitting the road, explore how the space of the minivan can be configured with mattresses and sleeping bags. Utilize the front seats and the third row bench for sleeping space, too.
Full-Size and Midsize SUVs
SUVs won't always offer removable seats, but most models include fold-down seats. While this is a great feature for hauling lots of cargo, sports equipment or even home renovation items, the fold down seats weren't necessarily designed to be a comfortable spot for sleeping.
SUV owners know that the back of the seats are usually hard plastic. If road trippers plan to sleep in the SUV using the seats folded down, they will need to pack sleeping backs or a mattress to place over the seats for added comfort.
Full-size models should have plenty of space to sleep. According to the site Gone Outdoors, the third row seats of the Suburban can be removed; this provides an area for a mattress.
With the seats folded down, midsize or small SUVs could sleep two people. Even smaller SUVs like the RAV4 can serve as a place to crash for the night. Just make sure the sleeping area is padded for comfort. For those who are taller, the front seats may need to be folded down to allow for extra space.
Smaller SUVs might require a bit of maneuvering so that they can accommodate a comfortable fit for sleeping. Before embarking on a road trip, car owners should navigate their sleeping arrangements and opt for a bit of a trial bed configuration. Test out the space and find the best way to fit everyone.
Make up a bed and lay in it. Rework the space if it feels uncomfortable. Finding out something doesn't work or fit before the trip is much better than trying to configure a sleeping arrangement in the middle of the night in a new area.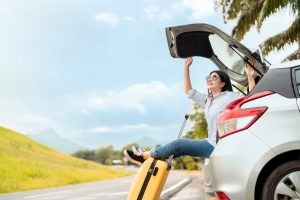 Sleeping in a Sedan or a Hatchback
While sedans might be a spacious and comfortable car to drive on the highway during a road trip, can it be used for sleeping? The answer really depends on the sedan model.
Sedans come in large models and midsize models, too. Some offer front seats that recline fully back. This could be a place for the driver and a passenger to crash for the night if there are no other options.
The rear seats in most sedans don't fold down. However, hatchback cars do offer this feature. Those wanting to sleep in their hatchback for the night might need to configure the backseat space. Since these cars are smaller, the front seats might need to move up or flip forward (if that's an option).
Larger sedans could offer a roomy backseat. This could be another place to sleep for the night. Just pack a sleeping bag. A smaller mattress could, in theory, be added between the front seat and the back seat, transforming that backseat space into a double bed. The front seats would need to move all the way forward for this to work.
Car owners would need to make sure a single mattress would fit in this space. The dimensions of cars vary, and, again, this is a bit of creativity with the space.
Using Carzing to Find the Best Car to Sleep In
Car buyers who need a car that can accommodate a mattress or that is spacious enough for sleeping can search for their options on Carzing. Search for cars by make/model, body type, price or use keywords to find the best options.
Carzing will show all the available options nearby. Buyers who need a car for sleeping or camping could narrow their searches to SUVs and minivans. To do this, just select these body type options.
What if buyers need the least expensive minivans and SUVs? What if they are on a tighter budget? To the left of the search results, there is another toolbar that shoppers can use to refine their search by price.
Once buyers find the car they want, they can use Carzing to get prequalified for financing. Find the loan terms and the monthly payment that works best. Then print out the details and take it to the dealership.
Carzing gives buyers the power to find the best car and the best financing. Use Carzing to find the car that will be a home away from home and hit the road for a road trip adventure.