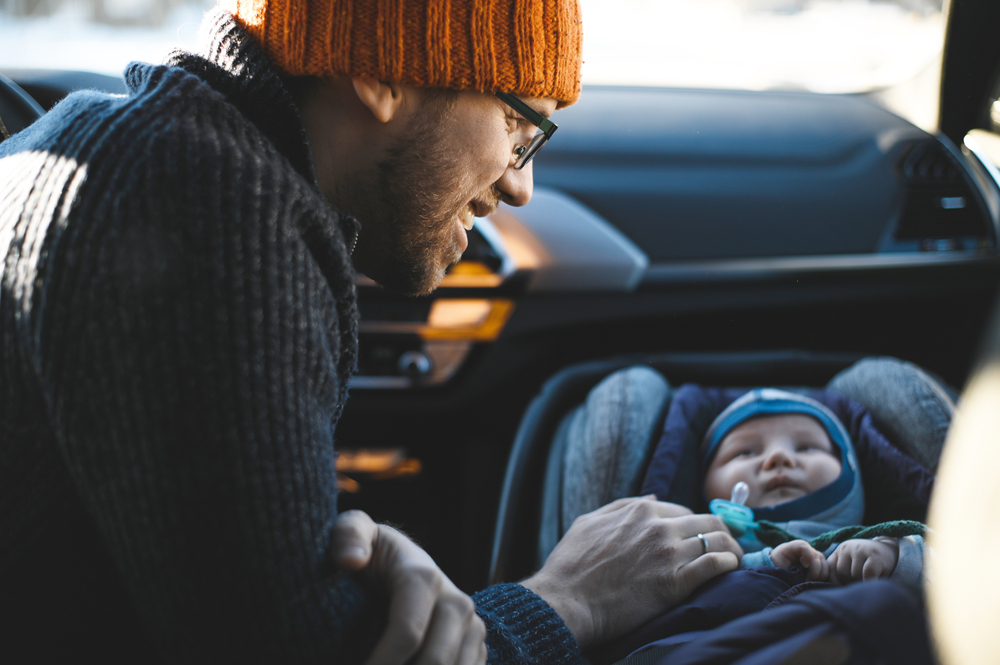 The Best SUV for First-Time Parents Includes Multiple Models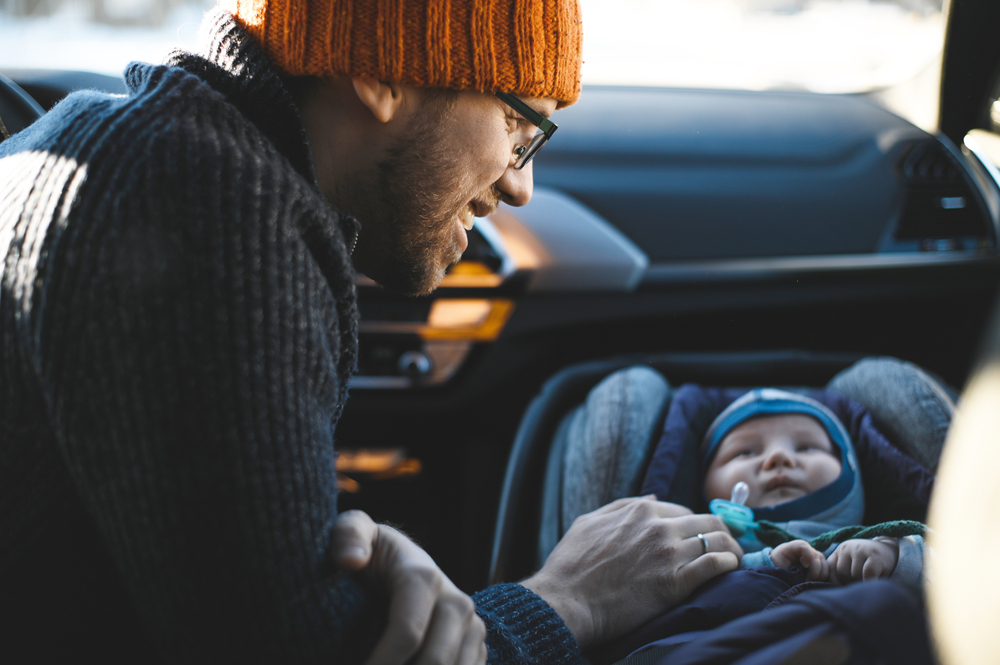 First-time parents were once buyers who were maybe only focused on a car that was designed for their needs and driving habits. Expecting a child is a milestone; parents awaiting the arrival of their first child might be shopping for a new car that will provide the safest and most comfortable space for their family.
SUVs are popular vehicles because they offer decent cargo space and are designed with a heavier body, which feels safer for some buyers. SUVs are offered at all different price points, and some models are electric, too. The best SUV for first-time parents includes not one but many different options.
The Best Small SUVs for First-Time Parents
Safety might be a primary concern for first-time parents. Every year, the Insurance Institute for Highway Safety (IIHS) honors the safest vehicles with either a Top Safety Pick+ or Top Safety Pick rating/award. The + winners include good or acceptable headlights as a standard feature; for this reason, only Top Safety Pick+ winners are included among the list of best small SUVs for first-time parents
The safest small SUVs include:
Hyundai Ioniq 5 (models built after December 2021)
Mitsubishi Outlander (models built after June 2021)
The list includes 16 different small SUVs, and the prices for these vehicles range from fairly affordable to pricier plug-in hybrid models. The most affordable models on the list include the Chevrolet Trailblazer ($21,800), Toyota Corolla Cross ($22,445), and Subaru Crosstrek ($23,645).
The Volvo XC40 Recharge is noted as a luxury option. It starts at $53,550. Other models are mid-range options.
The Most Popular Small SUVs
Car and Driver included a list of the most popular (best-selling) vehicles in the country for 2021. SUVs and pickup trucks made up the majority of the list. Some of the models that were deemed the safest for 2022 also were among 2021's most popular vehicles:
The Safest Midsize SUVs
Some car buyers might want a larger SUV for space, safety, and maybe just the style. Larger SUVs also can offer better-towing capacities for those who need to pull trailers.
These were the safest midsize SUVs in 2022:
Hyundai Palisade (7 to 8)
Hyundai Santa Fe (models built after July 2021)
In addition, IIHS also included a separate category for mid-size luxury SUVs. Those earning a Top Safety Pick+ award/rating included luxury models from Acura, Audi, Cadillac, Genesis, Hyundai, Lexus, Mercedes-Benz, Volvo, and Tesla. A total of 16 models were named as a Top Safety Pick+.
The Safest Large SUVs
There are many full-size or large SUVs on the market. These models can offer maximum towing power and a large amount of cargo space. Larger SUVs also could feel safer on the road for some drivers. Families might choose large SUVs because they often include three rows of seating (and space for seven or eight).
Only two large SUVs were named as a Top Safety Pick+:
How Many SUVs Have Three Rows?
Some families might gravitate towards SUV models that offer three rows of seating. This ensures that new parents have space to grow in case they wish to expand their family.
Three rows of seating also allow parents to separate children when they get older. For example, the second row could include captain's chairs that keep children slightly apart (so they don't annoy each other).
For calmer car trips with older children, parents also have the option of spacing children out in the second and third rows. This ensures everyone can have space to stretch during a long trip.
The mid-size and large options that offer three rows include these models:
Ford Explorer (space for 6 to 7)
Hyundai Palisade (space for 7 to 8)
Mazda CX-9 (space for 6 to 7)
Subaru Ascent (space for 7 to 8)
Toyota Highlander (space for 7 to 8)
Seat numbers vary as configurations impact the passenger space. For example, both the second and third rows might only include space for two. In addition, both the second and third rows might be designed with bench seats to accommodate three people in each of these rows.

Space and Safety Features to Consider
New parents that are shopping for an SUV might focus on affordability and safety. However, they also need to explore the vehicle to ensure that it meets their needs.
Some SUVs (or crossovers) might sit low to the ground. This could make placing a newborn in the back a bit cumbersome (parents might have to bend over). SUVs that sit higher off the ground could be easier when placing kids in and out of the car seat.
Parents also should look at the car seat latch design. Is it easy to clip in the car seat?
Many vehicles now include a warning system on the infotainment system that reminds parents to check the back seat before exiting the vehicle. Parents can inquire about this feature at the dealership. This feature is becoming a standard for most modern vehicles, but parents shouldn't assume their car offers it.
Other features to consider in an SUV:
Multi-zone climate control
This gives parents more temperature control in other areas of the vehicle.
Entertainment screens in the back row
As children get older, parents might want to include movies during the car trip.
When holding a baby or toddler, an automatic lift gate can be a very convenient feature. This type of gate lets parents just press a button to drop the gate closed. No stretching is needed.
Additional safety features
Parents also might upgrade the safety features in their vehicles. Some models offer safety systems that alert the driver when another car is in its blind spot. Other systems automatically stop the vehicle to avoid an impact. Review the safety options and features for the vehicle when considering a new model.

What are the Best Electric SUVs?
Electric vehicles are becoming a more popular option for consumers. While these vehicles haven't yet been embraced by all new car buyers, the Tesla Model Y was among the best-selling vehicles for 2021.
Every year, manufacturers are introducing new electric options. There are numerous electric SUVs available, including (but not limited to):
Electric models tend to be priced a bit higher than standard models. The Chevrolet Bolt is the most affordable model, and it starts at $31,500. It has an estimated range of 259 miles.
Other models are luxury offerings. The Tesla Model X is $120,990. The standard Model X has an estimated range of 348 miles, while Model X Plaid has an estimated range of 333 miles.
Before considering an electric model, car buyers should consider their charging options. The least expensive method of charging is via a level 1 charger; this is simply an electric cord that plugs into a standard outlet and connects to the car.
Level 1 chargers aren't the most efficient option, though. For many vehicles, it would take more than a day to fully charge a battery via a level 1 charger. Level 2 charges can typically fully charge a vehicle's battery overnight. However, these chargers are an investment and some homes don't have the proper electrical capacity to use them.
Some homeowners might need to upgrade their electricity in order to install a level 2 charger. Hiring an electrician could add to the already high cost of these chargers.
Car owners also might want to consider their area. Are electric charging stations available and plentiful? If a car owner suddenly finds that their battery is dwindling, they will need to locate a charging station. In some areas, this might be difficult.
Parents obviously don't want to get into a situation where they are driving around town on errands only to discover that their battery is running dangerously low and there are no nearby stations.
Don't Forget to Review the Budget Before Shopping
Finding the safest SUV isn't really a problem for new parents; there are an extensive number of models that were awarded a Top Safety Pick+. Instead, parents might focus on the SUV that best fits their budget and maybe their growing needs, too.
Some parents are planning for the future. They might need a larger SUV that allows them space to expand their family. Others, though, just want the most affordable option.
There isn't one SUV that will be the best fit for every family. Some buyers want luxury, others want economical options, and some buyers are focused on an eco-friendly electric SUV. For new parents, the best SUV should be safe, within the budget, and fit their driving needs.