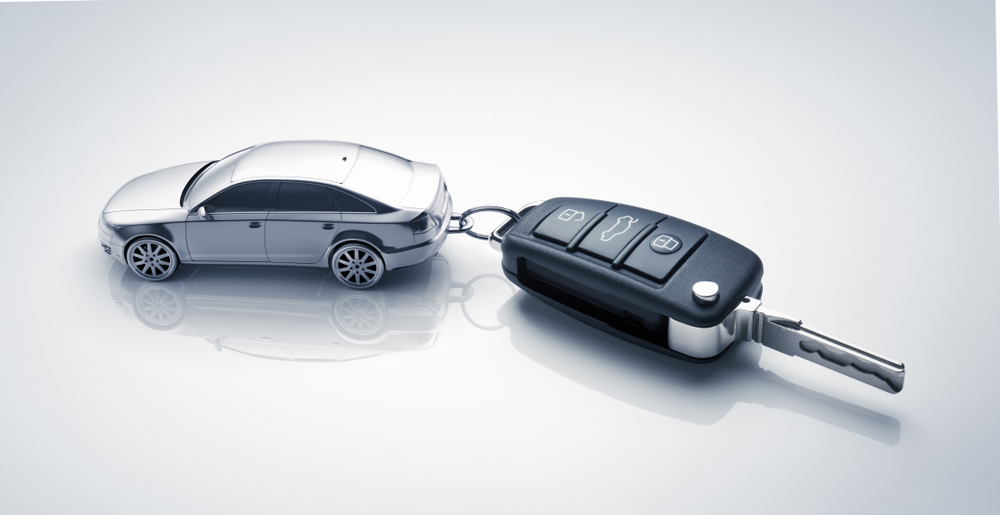 What Used Diesel Cars Are the Best?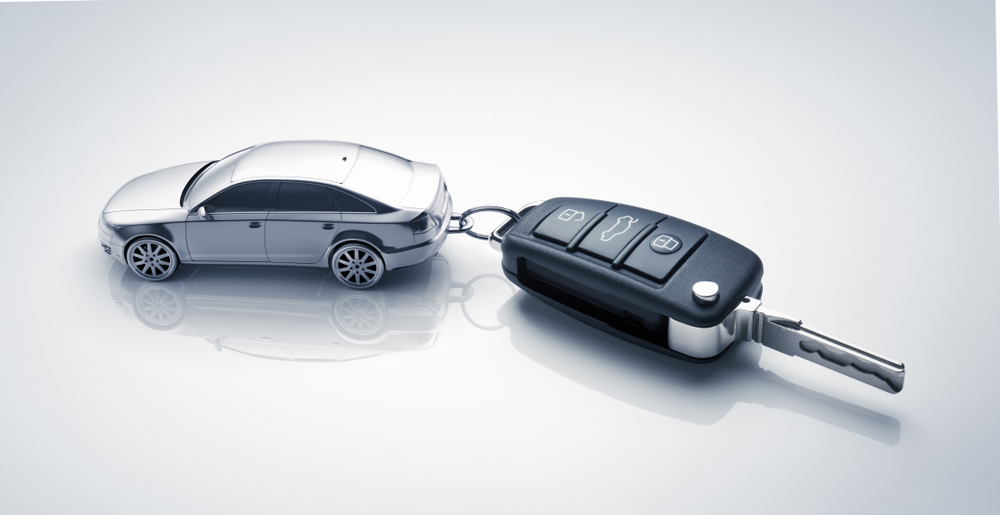 With gasoline prices rising these days, consumers are seeking ways to save at the pump. Diesel offers an alternative that reduces emissions and burns cleanly while also providing fuel efficiency and more torque. Other benefits of diesel are its longer shelf-life and advances that allow us to filter diesel emissions even further.
While diesel is usually associated with semis, it is used in a variety of engines, especially those that rely on power. Thus, a lot of newer diesel models in the United States are pickup trucks, SUVs, and sports cars. However, there are plenty of used diesel vehicles to choose from because diesel makes such a good alternative to gasoline.
A Little Diesel Trivia
Many people in the United States are used to gasoline-powered cars and associate diesel with semi-trucks, construction vehicles, or smaller engines like lawnmowers and generators. There is a good reason these engines use diesel rather than gasoline since many of them rely on power to fulfill their functions.
The diesel engine has roots that go as far back as 1893 when steam engines and horses were the main methods of transport. The engine caught on because it was far more efficient than anything else we had at the time. Over 130 years later, engineering and design have made this fuel last longer and create even fewer emissions. Preservatives, cleaners, filters, and fungicides help safely store it and make it last longer.
The power of diesel is in the form of torque, or an engine's ability to continue operating while under pressure. Without a heavy load, it is easy to see how torque would enable a car to perform at top speeds. The kind of engine power needed to manage large or heavy loads for long periods of time also means that diesel has to last longer under pressure, which is good news for drivers of diesel cars.
Looking for Used Diesel Vehicles
For drivers that want power from their vehicles, diesel is still relevant outside of trucking and construction. Used diesel vehicles can be found if one does their due diligence, but it helps to know where to start. There are several reliable models to choose from, but only a few can be the best.
Ford Super Duty
This truck from Ford Motors sees its highest value from its 1999 and 2000 editions, mainly because of the power of its 7.3L Power Stroke engine. This was the first generation of the popular F-Series, which includes the F-150 through the F-650, as well as a medium-duty F-750. While some of the later versions are also great used vehicles, this ancestor engine model is where it all began.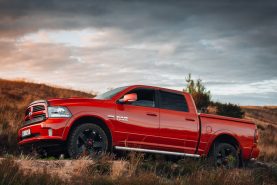 Dodge Ram 1500
With this version of their pickup truck, Dodge proves that it's got more tricks up its sleeve than just the famous Hemi. The Ram 1500 packs a 3.0L, 240 horsepower V6 that makes hauling this truck around feel easy. With interior designs that range from practical to luxurious, the value of this diesel truck is its amazing versatility.
Chevrolet Cruze
Don't be fooled by the classy appearance of this diesel sedan. The 2.0L turbo diesel engine in the Chevrolet Cruze gets an average of 37 miles per gallon and purrs at 151 horsepower. Also available in a hatchback model, it is perfect for drivers with long commutes, but also looks spectacular on the exterior. Its highway mileage is competitive with many of today's hybrids, but this all-American car is all diesel.
Ford F-250 and F-350
The descendants of the Ford Super Duty are now in their fourth generation, which saw the first real update to the design of the vehicle. This engine is a 6.7L V8 and carries more torque than its predecessor. The F-Series is known for being used by professional crews, and the F250 and F350 are of the most popular models. The F-Series is associated with ruggedness and reliability, so consumers looking for a diesel truck are well-served seeking out this model.
BMW 3 Series
Famous for its luxuriousness, BMW is one of the elite manufacturers that set the bar for prestige. The 3 Series is a collection of performance sedans that show what a diesel engine can do when it's not hauling or pulling something. Most notable are the 355d and the 328d, a pair of sports sedans that barely have to try to get up to speed. Their interiors are as posh as their brand name implies, combining power and luxury in a classic ride.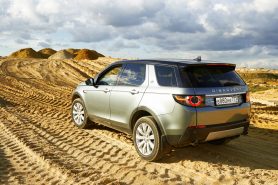 Land Rover Discovery
The Land Rover brand is associated with authority and confidence, but their mid-size SUV, the Discovery, adds an element of the family to the outdoor powerhouse. This all-wheel drive sports a 3.0L V6 and a plush interior that makes any outdoor excursion like a luxury cruise. While it has a gasoline version, the diesel model is the more powerful engine, pulling 254 horsepower and an eight-speed automatic transmission.
Volkswagen Golf
Diesel isn't only for performance and power vehicles. The compact Volkswagen Golf is a great example of a diesel engine that is not only small but also economically priced. It is a 4-door hatchback that is practical, fuel-efficient, and still powerful, at 150 horsepower from a 2.0L turbo diesel. As a manual transmission, it is a 6-speed but more recent models also have an automatic option, which may be difficult to find in older models.
Jeep Wrangler
Known for its capabilities for deep off-road driving, the Jeep Wrangler is a descendant of its World War 2 namesake, but with a lot more versatility. It may not have the cushy interior of a luxury model, but people who buy the Wrangler are usually looking for a practical, rugged vehicle that can take them anywhere, even into the wilderness. Its turbo-diesel V6 comes in 4-door only, which means owners can take their friends on their outdoor adventures.
Chevrolet Colorado
With a light, compact pickup design, the Chevrolet Colorado is a diesel that looks stylish while being as tough as any other in its class. Its 2.8L may be a four-cylinder but can haul almost 8,000 pounds, which is competitive with rivals from other automakers. Its updated exterior looks to the future while also retaining the signature Colorado appearance. It is also more fuel efficient than its gasoline-powered siblings.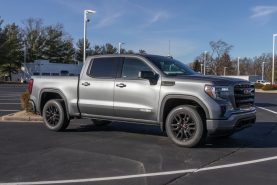 GMC Sierra
The diesel engine of the GMC Sierra is a 3.0L turbo, giving this pickup truck competitive torque and towing capacity. Its interior is roomy, comfortable, and plush. It has smooth handling and great performance, making it feel less like a truck and more like an SUV that can haul more. It also has a versatile design with a lot of options so drivers can be sure to get exactly what they need.
Volkswagen Jetta
The Jetta combines all the best qualities of a sports car with an economy vehicle, all with a powerful 150-horsepower engine under the hood. Available as either a sedan or a hatchback, this model is another example of Volkwagen's diesel engineering. It is affordable to buy and sustainable to drive, achieving 30 miles per gallon in traffic and over 40 on the highway. Cost efficiency like that has great resale value.
Land Rover Range Rover
The flagship design of the Land Rover line, the Range Rover is one of the toughest off-road vehicles out there. However, it is also a luxury vehicle, with a classy interior and exterior design. Off the lot, Range Rovers are pricey, but their reputation for reliability means they have both great resale value and consistent longevity. The diesel engine for the Range Rover is one of several engine options, adding the potency of diesel to powerful engineering.
BMW 5 Series
The European automaker specializes in luxury sedans, but the 5 Series stands out because it is an affordable family car. Five passengers can not only ride in comfort but also avail themselves of a 12-speaker surround sound system as they glide along under the power of a 3.0L diesel. The 520d makes a perfect entry-level vehicle, while the 535d offers both rear-wheel and all-wheel drive.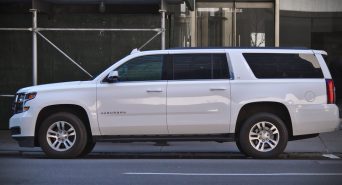 Chevrolet Suburban
2021 was a good year for the Chevrolet Suburban because the super-sized SUV got a makeover. This included the addition of a 3.0L turbo-diesel V6 engine that competes with some of the best pickups, despite not being a pickup itself. It also gets competitive mileage while carrying a spacious interior for both people and cargo as well as up-to-date infotainment and connectivity. The Suburban is ready to head into the future and everything you need will fit inside.
Mercedes-Benz E-Class
Like many of its other models, Mercedes-Benz designed the E-Class to be a powerful but opulent sedan. It has a classic exterior and a leather interior that includes connectivity and all the safety features that the German manufacturer is known for. It is also very fuel efficient at 45 miles per gallon on the highway. It is also surprisingly powerful, with models ranging from around 200 horsepower. The Mercedes-Benz E-Class includes the E250 BlueTEC and the E350 BlueTec.
Be Informed in Your Search
Finding a reliable used diesel car, truck, or SUV is a simple matter of doing your research so you know what you can expect before you enter into negotiations. With a variety of vehicles to choose from, the best used diesel car is the one that most fits your unique needs.