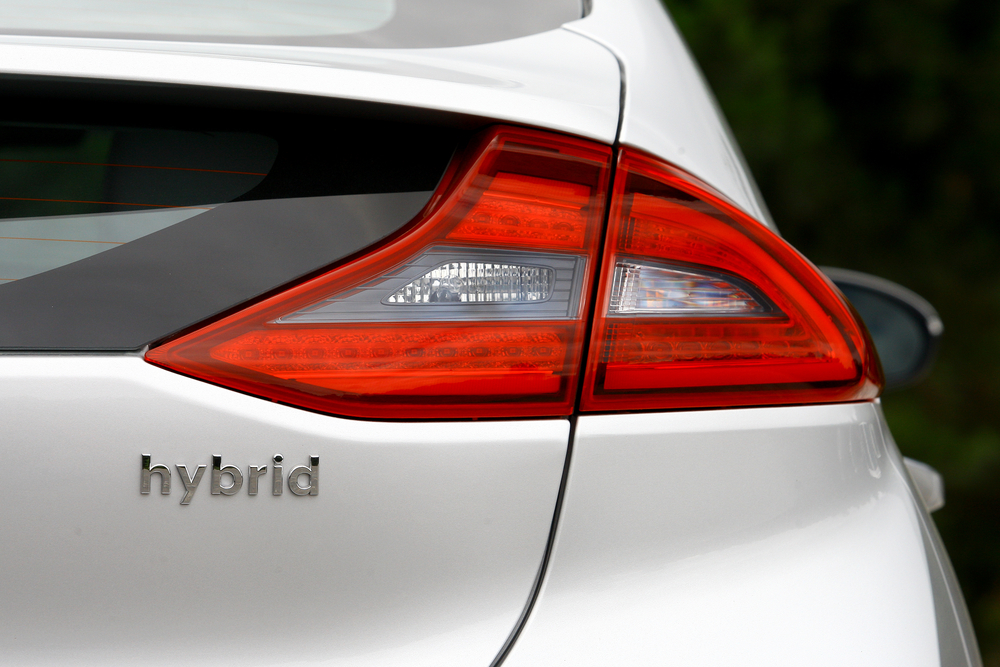 The Best Value Hybrid Cars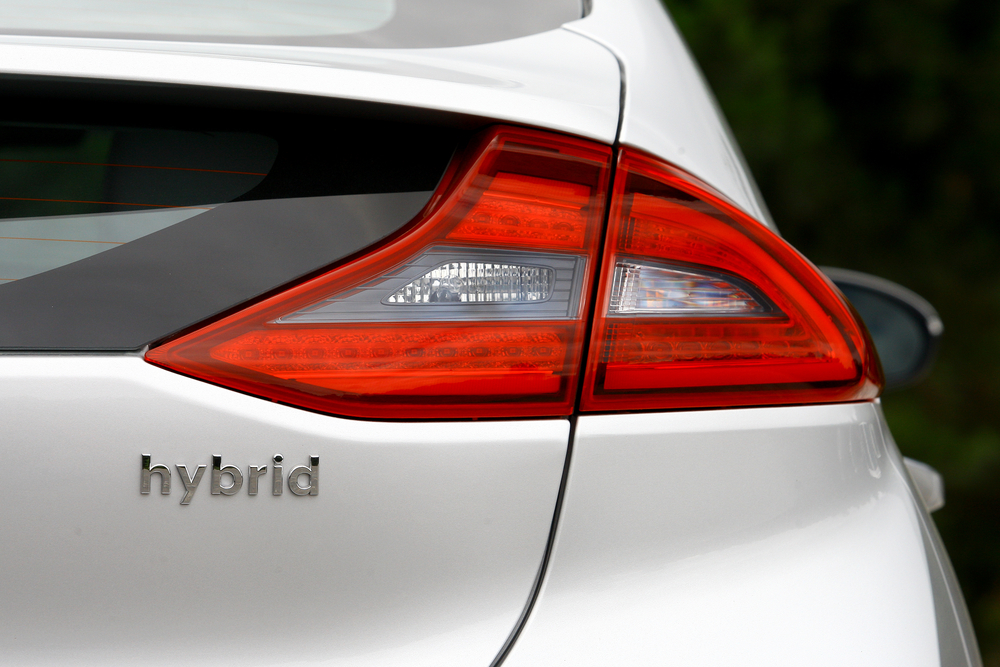 When hybrids were first introduced, their higher price tag wasn't targeted to the average consumer. They were the cars of eco-conscious celebrities and were perceived as high-end models. What was once a luxury vehicle is now mainstream, and the hybrid's price tag affordable to a broader customer base.
For drivers who endure long commutes to work or school, fuel costs can quickly affect finances. If the numbers on the gas pump are spinning out of control, it could be time to upgrade to a more fuel efficient vehicle. The best value hybrid cars maximize fuel efficiency and come with an affordable price tag.
There is a hybrid model that can fit almost any budget and lifestyle. Here are the most affordable hybrid models for SUVs, standard/compact cars and even minivans.
Hybrid SUVs
SUVs in their standard form are often not renowned for their fuel efficiency. SUVs feature the same platform as a truck. This adds to their weight and their durability. Unfortunately, more weight and a taller height also decrease fuel efficiency. Older SUV models might have been known to be 'gas guzzlers.'
Car buyers may be drawn to the SUV design because this rugged body type offers a sense of security and safety. SUVs are much larger than a standard car, and the body design offers more protection in the event of a collision.
SUVs also are offered in different sizes—small, midsize and full size. Buyers who don't feel comfortable maneuvering a massive full size model can opt for a smaller design. Even in a pared down size, SUVs still provide plenty of space for cargo and passengers.
Modern SUV models also are no longer 'gas guzzlers.' Many automobile manufacturers offer hybrid SUVs that combine electric and fuel to maximize fuel efficiency. Hybrid SUVs could be a great choice for those who want the durability of this body type but not the financial shock at the pump.
Here are the most affordable hybrid SUVs on the market:
MSRP: $22,445
Fuel Efficiency: 27 MPG City / 34 MPG Highway
MSRP: $24,690
Fuel Efficiency: Up to 50 MPG
MSRP: $26,010
Fuel Efficiency: 28 MPG City / 34 MPG Highway
MSRP: $28,900
Fuel Efficiency: 38 MPG City / 41 MPG Highway
MSRP: $29,200
Fuel Efficiency: Up to 38 MPG
MSRP: $33,750
Fuel Efficiency: Up to 36 MPG
Full-Size SUV
The Ford Explorer is a full-size SUV that might not be in every buyer's budget. The Explorer is an option for those who need the space of a full-size model. The Explorer can seat up to seven passengers and offers plenty of cargo space. While Ford's website states that the fuel efficiency of the most recent hybrid model is only 20 miles per gallon in the city, others list that the Explorer can actually get up to 27 miles per gallon in the city.
MSRP: $45,495
Fuel Efficiency: 20 MPG City / 28 MPG Highway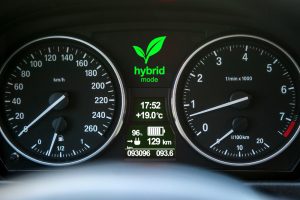 Hybrid Cars
Hybrid cars offer the best prices and fuel efficiency among all hybrid options. Small and compact cars are an affordable choice for drivers who simply need a car for a long commute. The fuel efficiency for hybrid cars varies per model. The least expensive model among the affordable choices, though, also happens to be the most fuel efficient.
When shopping for a hybrid car, buyers also may want to research the safety ratings. As smaller cars offer less protection in an accident, safety features could be an important consideration. Here are the most affordable choices for hybrid cars; in addition, safety ratings are included when applicable.
MSRP: $23,600
Fuel Efficiency: Up to 60 MPG on the highway.
MSRP: $23,650
Fuel Efficiency: 52 MPG City / 53 MPG Highway
Safety: Both the 2022 Corolla four-door sedan and hatchback received a Top Safety Pick rating (when equipped with certain headlights) from the Insurance Institute for Highway Safety (IIHS). However, the hybrid model wasn't specifically rated.
MSRP: $23,750
Fuel Efficiency: Up to 56 MPG on the highway.
Safety: The 2022 Hyundai Elantra four-door sedan received a Top Safety Pick rating from the IIHS (with specific headlights). The hybrid option wasn't rated.
MSRP $25,470
Fuel Efficiency: 47 MPG City / 48 MPG Highway
Safety: The 2022 Honda Accord four-door sedan received a Top Safety Pick+ rating from IIHS (the highest rating). Again, the hybrid wasn't individually rated.
Hybrid Minivan
For buyers that are looking for enough space for lots of passengers, there are two hybrid minivans on the market—the Chrysler Pacifica and the Toyota Sienna.
The Pacifica and the Sienna both scored the highest rating with the IIHS. The Sienna offers decent fuel efficiency—36 MPG combined. The Pacifica offers a maximum driving range that exceeds 500 miles.
Driving range is often used for electric vehicles in place of miles per gallon (MPG). The range denotes how far the vehicle can drive on a single full electric charge. In the case of the Pacifica, the range likely denotes how far it can drive on a full tank of gas and a fully charged battery.
A minivan might not be the best option for commuters, but the hybrid minivan would be a great choice for families who need to travel for sports events and need the space for plenty of passengers. The Pacifica also might be ideal for sales professionals who need the space for equipment or products.
MSRP: $45,400
Driving Range: 520 miles (combined gas and electric)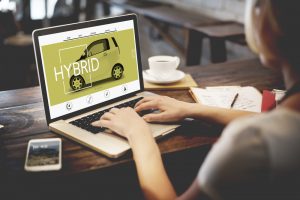 Pre-Owned and Used Hybrid Models
New hybrid sedans and smaller cars can be affordable for those on a budget, but buyers can find even better prices for used and pre-owned hybrid models. Some models may even be less than $10,000.
When buyers are shopping for used and pre-owned hybrids, they may want to pay attention to the vehicle's mileage, condition and age. Older vehicles and those with more miles will typically offer lower prices.
A high-mileage vehicle might be fine for drivers who only commute short distances or will just be using the car for errands around town. Drivers who face long commutes may want to focus on the vehicles with fewer miles; driving long distances daily will add additional wear and tear to the vehicle, and car owners may face more maintenance issues and costs related to upkeep.
With older vehicles, buyers might review safety features or other details. Older vehicles can be a great choice for budget buyers, but it's always ideal to review all the data and details of a particular vehicle. Some features could be out of date, or the car could be discontinued. A vehicle model that is no longer in production could make repairs difficult down the road.
Use Carzing to Find the Best Value Hybrid Cars
Buyers who want to find the best value hybrid cars can use Carzing to simplify their search. With Carzing, search for cars by make/model, body type, price or keywords. Just type in 'hybrid,' and Carzing will showcase all the hybrid cars, SUVs and minivans in the area.
Those on a budget can use the toolbar to the left of their search results to set the price range. Results also can be sorted by price, and buyers can view the least expensive vehicles at the top of the page.
Once the best hybrid car has been spotted, buyers can use Carzing to get prequalified for financing. The buyer can choose the terms and monthly payments that are the best fit for their needs. Then they can print out the details, visit the dealership and finish the deal.
Use Carzing to find the best car at the best prices and take control of the car buying process.