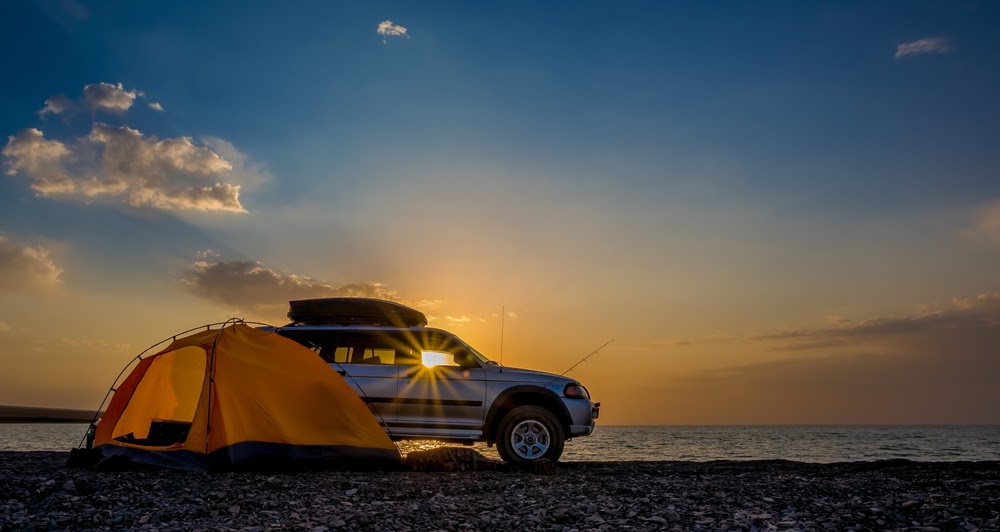 The Best Vehicle for Car Camping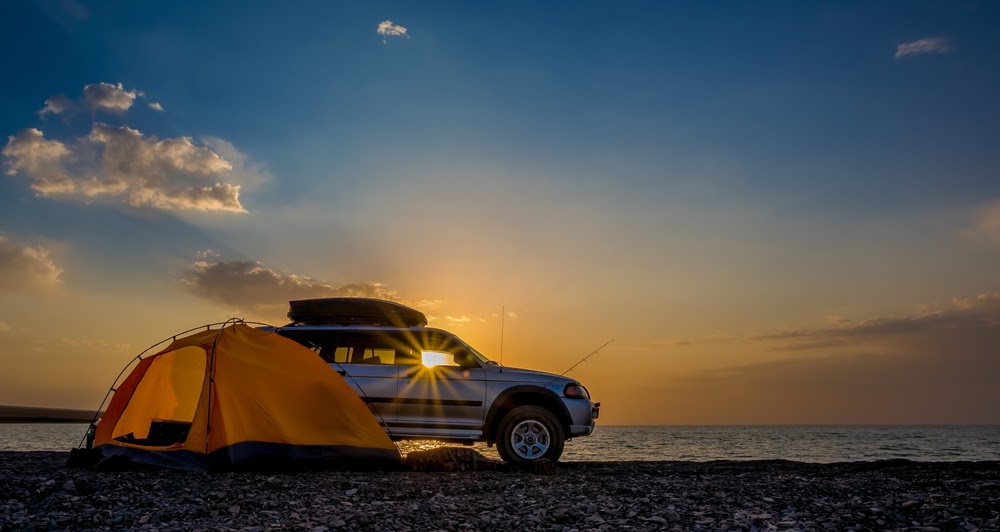 A nomadic lifestyle is on-trend. Couples, individuals and families are hitting the road for adventures, sightseeing and to explore the country. Some may be working remotely, while others might have stashed savings for an once-in-a-lifetime experience.
Taking the path less traveled, though, requires a vehicle. And nomadic travelers will want a traveling home that allows them space to sleep and store their belongings. The best vehicle for car camping is the one that fits everyone and everything.
What cars and vehicles have the place for sleeping and everything else, too? Try these spacious vehicles for living the nomadic life.
Best Cars for Camping? Vans!
One of the most popular vehicles used by travelers opting for a nomadic lifestyle is the classic van. Those on a budget may shop for used models. And, of course, the vintage VW Microbus is also highly sought after for its nod to the Summer of Love and carefree '60s.
While the Microbus might have the look of hippie freedom and counterculture, driving that bus is quite a different experience as Gear Patrol discovered. The site took an old VW bus for a spin, and those who are considering living the bus life should read the play-by-play. The bus, while cool, does take a bit of acclimating; it doesn't accelerate well and going up hills might be a bit more difficult.
However, the VW bus is quintessential quirk and kitsch. For those who can find that bus, it may be a cool and fun DIY project to take on, and it does offer space for camping. Plus space for gear.
Vans, of course, are another popular option. Many highway-bound adventure-seeking young and old nomads might opt for a used van that—like an older VW bus—they can revamp to create their own haven.
Depending on condition, mileage, age and make/model, a used van can range in price. Again, some might be intensive DIY projects. For those who are mechanically inclined, this could be a project worth undertaking. But those who don't know what they are doing might be better off buying a van that only needs some interior adjustment (not mechanical work). Only those who are experienced in car repair might take on a more reconstructive DIY.
Traditional minivans also can be used for camping, especially if the back seats fold down or can be removed. Then the storage area can be used for sleeping, or the back seat section (if it's couchlike) can be used as a makeshift bed. Minivans also can offer towing capacity for small trailers. Some minivan models also can accommodate a bike rack.
Best SUV for Car Camping
Some SUVs offer off-roading capabilities. This can be a huge benefit for individuals, families and couples who want to explore beyond the main highways and roads.
However, there can be space constraints with SUVs. These vehicles come in three different sizes: small, mid-size and full-size. If the SUV is intended for sleeping/camping, there needs to be either removable or folding back seats to ensure that the rear cargo space can be used for sleeping.
Sleeping in an SUV for camping overnight might not be the most comfortable option. Look for SUVs that have the space to store tents and other gear. Buyers who love the outdoors might install a roof rack or a bike rack.
Towing capacity might be a feature worth exploring for SUVs, too. Families or individuals might use a small trailer or need to tow a small camper for their adventures. Before buying an SUV, make sure it has the power to tow all the family's essentials.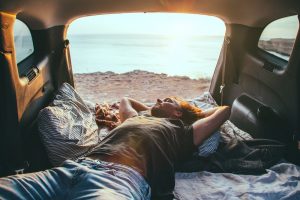 Best Cars for Car Camping
Even the roomiest of vans might not be the coziest for a late night slumber. Sleeping in the car isn't necessarily every individual's definition of camping.
Wilderness-loving nomads might want a car that can tow a camper or at least offer the towing capacity for a small trailer that can haul a tent or other camping gear. The best cars for car camping don't offer sleeping space, they offer towing power.
Pickup trucks, Jeeps or other rugged options might be the best choices; however, SUVs also can tow significant weight. Again, buyers should know how much weight they need their car to haul. This can help zero in on the best options whether it's a van, SUV, Jeep, etc.
Good Cars for Camping…Emergency Shelters!
Sleeping in the car isn't comfortable, unless space is plentiful and the family is prepared with cushy air mattresses, sleeping bags and other gear. But sometimes when it rains, it pours. Some nights, campers and nomads may discover their tent is leaking or it's just too cold to sleep outdoors.
The car might become an emergency shelter from the elements. So what cars—standard cars—could offer enough room for sleeping?
The roomiest options will be vans, minivans, SUVs and that classic bus. However, any car could become a makeshift camper when the elements come crashing down.
Depending on how many people need to nod off in the car, campers and nomads have a few options. Most cars have front seats that recline back. These seats can be used as makeshift upright beds. The backseat can be a third bed.
SUVs have more options. Families can fold down the seats and use the floor for sleeping. Kids also can sleep in the seats or lay in the backseat. Creativity could be the key to a good night of sleep for everyone.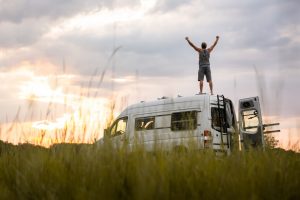 Full-Time Nomadic Life
Some couples and families may decide that they want to live in a van for the long haul. This nomadic life isn't for everyone, but it can be an adventure. If the van life is a dream, finding the right van and converting it could be an interesting project.
Living the van life means ensuring that the van can provide sleeping space and enough storage space for belongings. Couples may have to live a minimalist lifestyle; however, they also could have a trailer that offers more storage space for luggage and other gear.
Those who are invested in this life can get inspiration for design ideas for their camper van via Van Clan. One design option from the site is a stowaway bed. This means more space for other belongings. There are many cool design ideas for camper vans; install sinks and even small appliances!
Shopping for the Best Vehicle for Car Camping
The best vehicle for car camping depends on the needs of the buyer. Some may be on the hunt for an SUV to tow a camper, but others might want a van to convert for a more permanent residence.
Use Carzing to find the best vehicle for car camping. Search by make/model or even price, and Carzing will show all the available options. Not finding the perfect van? Want to hunt for that nostalgic VW bus? Expand the search to a wider geographic region.
The perfect vehicle might need to be financed by the buyer (if they don't have all that cash). Carzing helps buyers zero in on the financing that works for their needs and budget. Find loan terms and monthly payments that are the most ideal.
Once a buyer is pre-qualified, they can take that van, SUV or bus for a test drive at their dealership and finish the deal. The perfect vehicle for car camping can hit the roads or the wilderness for new adventures, journeys and memories.