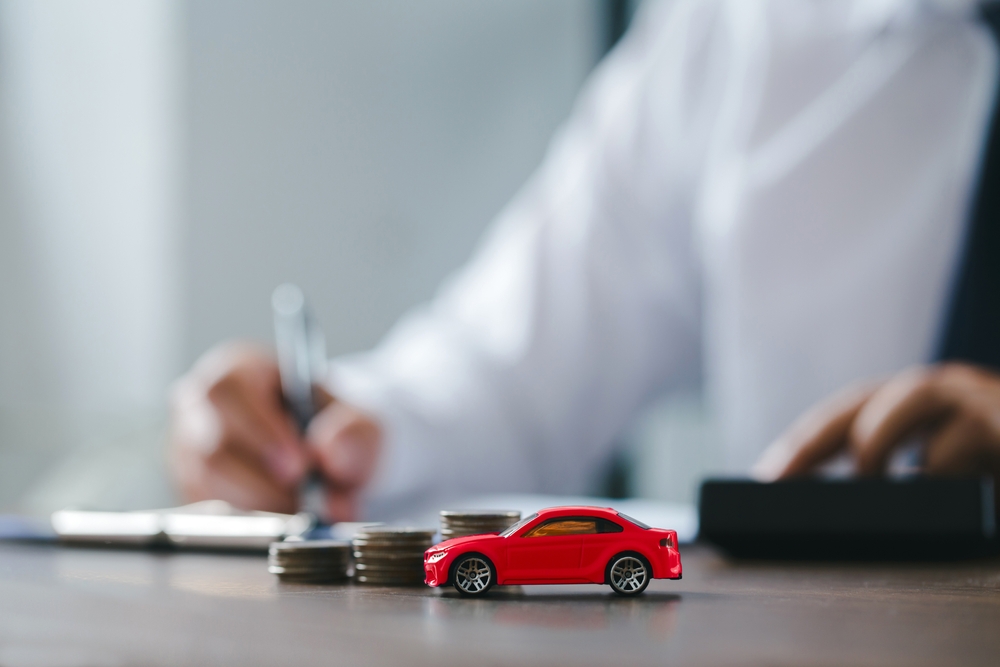 What is the Best Vehicle for the Money?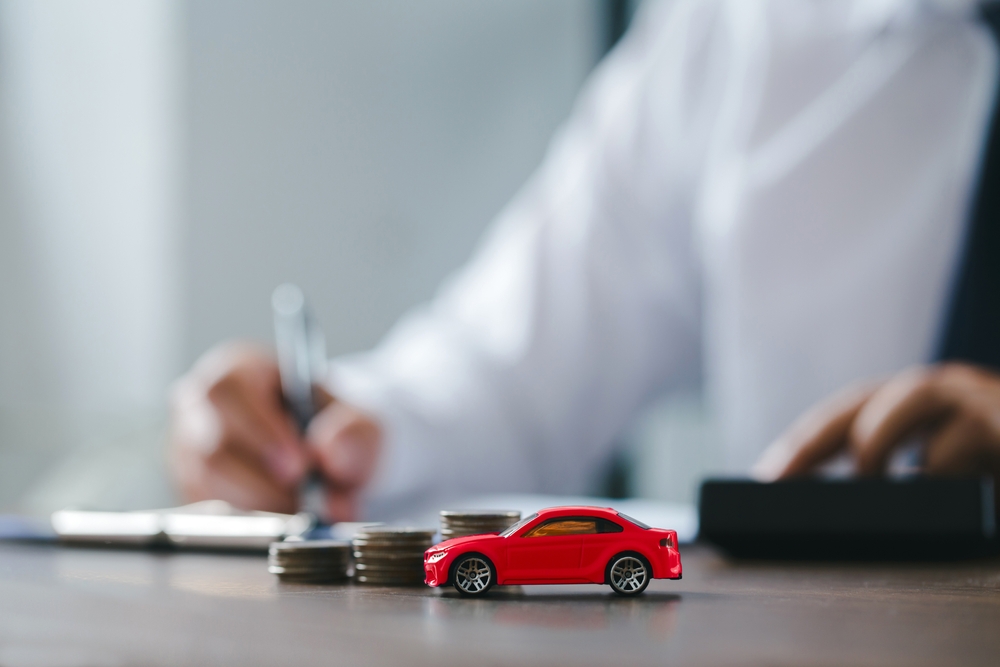 Car buyers all have a different budget, and their individual preferences might be unique, too. Some buyers gravitate towards luxury models. Others want the most basic and affordable model they can find. Every model also can feature upgrades that make the ride a bit more comfortable.
What is the best vehicle for the money? To determine the best vehicle, buyers can look at a number of factors including:
Budget

Dependability

Safety ratings

Fuel efficiency
Determining the Budget
According to experts, car shoppers should aim to spend less than 10 percent of their monthly take-home pay on a car payment. In total, car expenses should be kept to less than 20 percent of monthly take-home pay. Expenses include the car payment, insurance, fuel and overall upkeep.
Buyers with little to no other debts and expenses could decide to spend a little more. Those with more debt might need to spend less. Consumers can review their income compared to their expenses to determine how much they can comfortably spend.
Insurance costs also could rise with some models. Buyers might try and get an insurance quote on the model they are considering. Insurance companies could possibly give buyers an estimate or at least help them understand possible monthly insurance costs related to a model.
Once buyers uncover how much they can spend on a car payment per month, they can use a reverse payment calculator (via Nerdwallet) to convert the monthly payment into an overall car price. Then buyers can start to research the makes/models that are most affordable.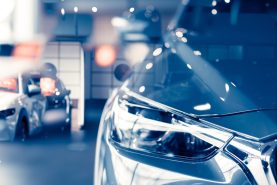 Finding the Most Dependable Cars for the Money
Different car sites or writers might have opinions on which car model is the most dependable in a particular class or segment. J.D. Power honors the most dependable vehicles in each segment in the yearly Dependability Awards. The winners are determined by the scores of thousands of owners; vehicles are not assessed until they are three years old, and owners base scores on any issues in the past 12 months.
Each model is scored in three different areas: Quality & Reliability, Driving Experience and Resale Value. A total dependability score also is noted.
Car shoppers can review the scores for the models they are considering. J.D. Power provides links to awards information back to 2003 (when 2000 models were assessed). New model years could have received upgrades, design updates or feature other changes. If an older model was named as most dependable, this doesn't necessarily mean later models will be as dependable; however, shoppers can look for trends related to the scores given by owners.
Consumers also can research the models they like via sites like Kelley Blue Book and Car and Driver. These sites might post reviews related to models and these articles can help buyers understand more about the vehicles they like (including any negative aspects).
How to Find the Safest Cars for the Money
The Insurance Institute for Highway Safety (IIHS) and the National Highway Traffic Safety Administration (NHTSA) both offer safety reviews and reports for vehicles. These organizations perform crash tests to determine the safety of different vehicles. Reports are available to the public at no charge. Consumers can search by make/model and year to access the report on a particular model.
The IIHS honors the safest vehicles with either a Top Safety Pick+ award/rating or a Top Safety Pick award/rating. The difference between the two designations is that the vehicles designated with the "+" also feature good/acceptable headlights as a standard feature. The Top Safety Pick winners offer these headlights as an option. In addition, both designations also require vehicles to receive certain scores for other safety criteria.
The NHTSA scores the safety of vehicles using a star-based ratings system. Five stars is the highest safety rating awarded. The NHTSA also provides a tool that lets consumers compare different vehicle safety reports side-by-side. These comparisons can help consumers determine the safety differences between the same model (different model years) or two different vehicle models.
Consumers might know which models fit into their monthly budget. They can compare all the models by reviewing safety data via both NHTSA and IIHS. Unfortunately, neither the NHTSA nor the IIHS are able to perform crash tests on every model manufactured.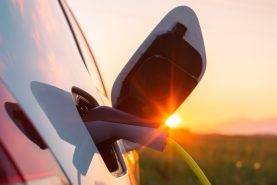 Fuel Efficiency Also Impacts Cost
Finding the best car for the money also might mean that buyers need to consider the daily operating costs. The fuel efficiency of a standard vehicle or the range of an electric vehicle can impact how much money the vehicle costs to operate.
The daily cost of electric vehicles will typically be more affordable than gas-guzzling standard cars. However, the most affordable means for charging an EV is for the owner to have access to an at-home charger. Some vehicles come with a level 1 charger, but others require the owner to buy the charger.
The Cost of the Charge
A level 1 charger plugs into a standard home outlet. However, these charging options are not the most efficient. It could take two days to fully replenish a dead battery with a level 1 (times may vary).
Level 2 charging stations are an extra cost for car owners. These stations also require a higher voltage for the outlet. Some homes aren't equipped with the voltage, and car owners will need to upgrade the outlet in their home (this is an additional cost and requires a professional). Level 2 chargers can replenish a dead battery overnight, and this makes them a convenient choice for car owners who can afford their cost.
Car owners without either a level 1 or level 2 charger will need to charge their car at a public station. Charging costs could vary. In addition, not every area offers public stations.
How far a car can travel on a fully charged battery is noted as the electric vehicle's range. Car shoppers who have an extensive daily commute might need to choose an EV that offers a longer range. Currently, Lucid and Tesla offer the longest range electric vehicles on the market.
The Price at the Pump
Most car drivers understand that the fuel efficiency of their vehicle impacts how often they need to visit the gas station. Large heavy vehicles like SUVs and trucks tend to get lower fuel efficiency than smaller cars.
The most fuel efficient vehicles on the market are hybrids. Some hybrids can get around 50 MPG. In addition, there are several compact vehicles that offer great fuel efficiency. The most fuel efficient vehicle is the Mitsubishi Mirage. The 2023 Mirage can get an estimated 36 MPG in the city, 43 MPG on the highway and 39 MPG combined. The 2023 Mirage also is one of the more affordable vehicles on the market; with a starting MSRP of $16,245.
Another Factor to Consider
Fuel efficiency, price, dependability and safety all can help buyers understand which car is the best for their money. However, if the car begins to exhibit issues early, its affordability can quickly become a money pit.
The site iSeeCars uncovered the vehicles that are the longest lasting; this was determined based on the percentage of vehicles that hit 200,000 miles. The vehicle with the best longevity was the Toyota Land Cruiser—18.2 percent of these vehicles accrued 200K miles.
Other models that were included in the top five longest-lasting cars were:
Toyota Sequoia

Chevrolet Suburban

GMC Yukon XL

Toyota 4Runner
All five cars on the list were large SUVs, and three of them were produced by Toyota. These vehicles could be contenders for good buys for the money. While the Land Cruiser was discontinued in 2021, buyers can still find used models.
In addition, iSeeCars also listed the longest-lasting brands. The five brands that had the largest percentage of models that hit 200K miles were:
Toyota

Honda

GMC

Chevrolet

Ford
Other Tips for Buyers
The best vehicle for the money can depend on how much money an individual can spend. For example, the best car for a $5,000 budget might be very different from the best car for a $40,000 budget.
To determine the best option for the budget, buyers can review safety reports/ratings, dependability scores via J.D. Power, fuel efficiency specs and longevity, too. Determining the best car is about finding a car that is affordable, safe and reliable.
For some buyers, a new car might not be an option. Research used cars in the same way that the buyer would research a new car; review safety reports for the model year and go back through dependability data, too.
Those with a higher budget also could consider an electric vehicle. While fuel efficiency is a factor that could impact the daily costs of the car, electric vehicles are powered by electricity and will be less expensive to operate compared to the standard fuel-injected vehicle. However, an electric car's range can impact how often owners need to charge it. In addition, the type of charge also could impact the cost of the car—public chargers could be more expensive.
Every buyer should review their budget and find the car models that fit comfortably in this range. Then they can begin to research the other factors that will help them uncover the best car for their money.