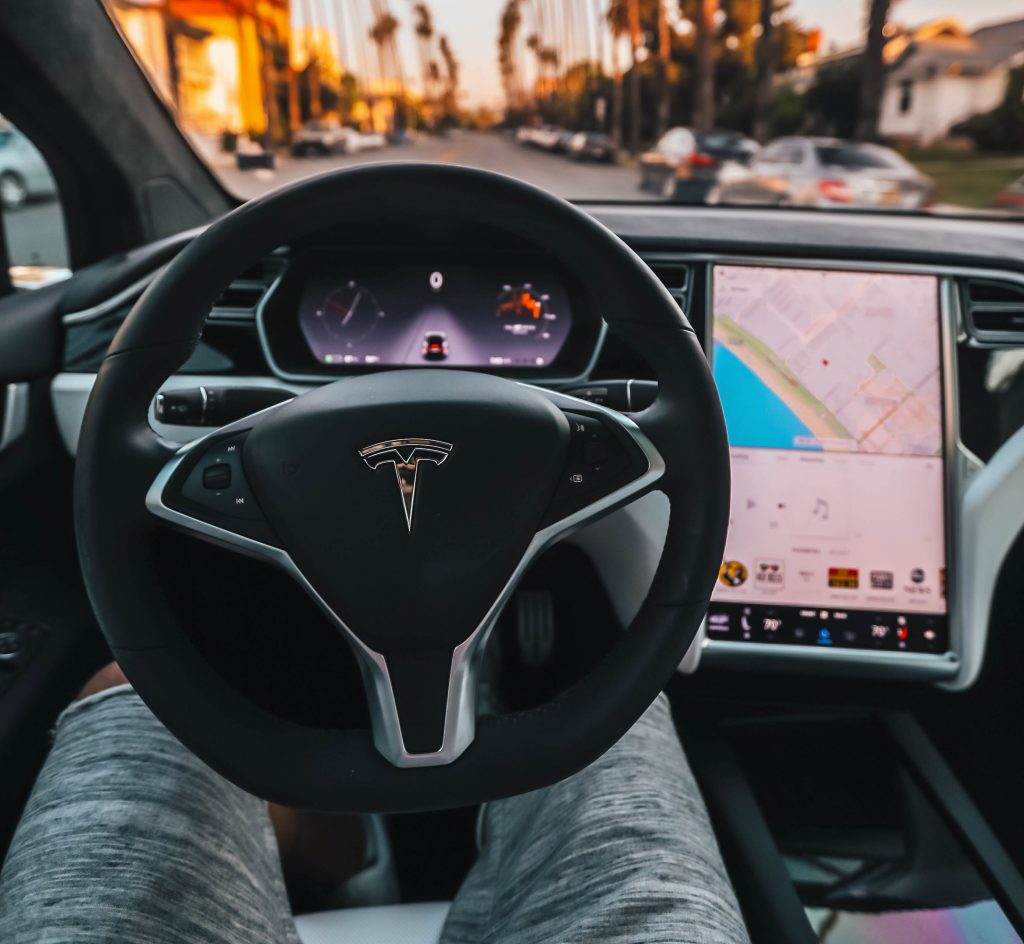 Cadillac Super Cruise vs Tesla Autopilot: Which Self-Driving Car Performed Better?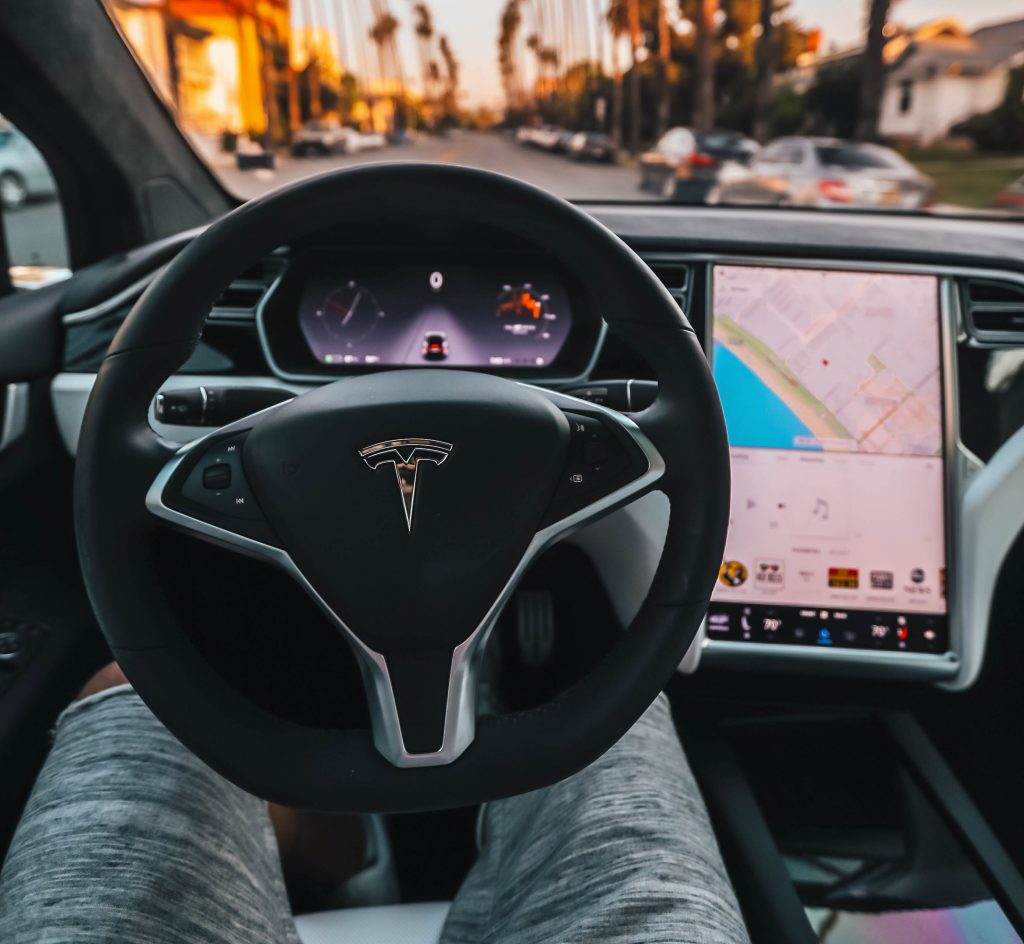 Cadillac Super Cruise and Tesla Autopilot are the hottest self-driving and autopilot technologies. The two hottest in the game right now are Tesla's AutoPilot and Cadillac's Super Cruise.
How Does Cadillac Super Cruise Compare to Tesla Autopilot?
While Cadillac's Super Cruise is a great "semi self-driving" feature and the closest on the market to Tesla's autopilot, the current implementation falls short.
Current limitations for Cadillac's Super Cruise that do not apply to Tesla's autopilot:
Super Cruise only works on pre-mapped roads that GM has mapped out. GM has currently mapped about 130,000miles of road, but Super Cruise will NOT work on roads not mapped by GM. Tesla's autopilot works almost everywhere.
Super Cruise does NOT do lane changes for the driver. Tesla's autopilot actually will perform lane changes for drivers either automatically (in settings) or after hitting the turn signal while on "Navigate with Auto-Pilot."
Tesla's autopilot has also recently released an auto summon that will drive the car without a driver to a pre-set destination (on non-public roads). Cadillac has nothing similar to this.
Cadillac Super Cruise vs Tesla Autopilot
The fascination for cars will never diminish. Especially when it is regarding a particular Sedan or SUV, some individuals kind of go crazy and often fall into a dilemma of decision. The car industry certainly lives up to its own range of competition. Brands from all around the world incorporate captivating features that captivate the attention of the public eye. In simple terms, selling the glamour, benefits, and image is the glamour and sales factor that all car brands seek to portray.
Most individuals will have heard about the new Tesla car model. The buzz about this brand simply lies in its authenticity that is clubbed with adaptive controlling features. The foremost concern about such a car is its incredible range of features that attract customers to want to own and drive it. Recently, Tesla's Autopilot feature has made it to the headlines, and you must be wondering why?
Well, Tesla is incredibly smart in consolidating its car business. In order to stimulate the attention of customers, the auto-pilot feature has been introduced; which is totally the talk of the town. With its automatic driver assistance system, individuals can now use its adaptive cruise controlling feature, which makes the model one top-level super sedan. The auto-pilot feature also comprises new warnings before active collision along with superior lane-keeping / changing assistance.
This set of features showcased by Tesla are now being compared to the Super Cruise feature, which is known to be developed and launched by Cadillac. This too is an automatic version and calls for a smarter move that ensures an exceptional driving experience. Although the Super Cruise feature is excellent, it is only seen in two models, namely the CT6 sedan and CT5 Sedan, which are yet to be released in the year 2020.

True Hands-free Driving-Assistance
When the Super Cruise feature was first introduced into the market in the year 2017, individuals could not wait to try it out. This overwhelming response created the entire buzz and its comparison with Tesla's auto-pilot feature immediately spread the word. The Super Cruise system of Cadillac uses various cameras and radars to detect a mapping chart that could save and improve highway driving for the individual. In fact, it is combined with a smart monitoring feature that effectively controls and prevents accidents when driving on the highway! The best part that can be acknowledged about the Super Cruise feature is that individuals can safely drive, even if they take their feet and hands off the pedals and the steering wheel. This improved the complexity of driving while adding to a comfortable and safe journey. This system has, therefore, been listed as, 'hands-free driving', which is available only in selected Cadillac models.
However, the Super Cruise feature also states the fact that drivers must be careful in the driving process. Use of their smartphones is prohibited, though it is your personal car! Thinking that your car is in auto mode and you can climb to the back seat and relax is something that goes against the standards of driving. You cannot take a nap even when you are driving as it goes against the rules of safe driving. Therefore, even if you seem to enjoy the Cadillac Super Cruise feature, you must still monitor and keep an eye on the road in order to maintain the security and safety of the overall vehicle!
With all-new clusters of characteristics introduced in Cadillac cars, there is something special waiting for the customers. CEO of Cadillac states that Super Cruise is said to launch with updated features in the 2020 model. Thus, there is a much higher level of anticipation for many customers, who cannot wait to try its features!
The updates have been initiated and one must keep in mind the high level of competition that exists in the car industry. In order to tackle the competition in a healthy manner, Tesla has introduced a set of navigation features that can be of great assistance to drivers. In simple terms, this navigation technology on auto-pilot acts as an assistant and will guide all drivers in reaching their location safely. It also helps the vehicle in on-ramp and off-ramp stability and takes care that the car is not subjected to any damage.
General Motors CEO says that ''innovation is around the corner''. To keep things subtle yet unique, each of the car models is updated, renovated, and incorporated with varied silhouettes in order to increase and enhance the market value. Although no new details can be found online, Cadillac users have to wait in order to get more information on its Super Cruise feature! This increases the anticipation factor for customers even higher.
The Cadillac Super Cruise Experience
Directed to make things promising and highly polished for its customers, Cadillac Super-cruise is simply a smart move that has initiated decent driving features for its users. Formulated with the highest perfection standards and made to assist the driver at all times, super-cruise guarantees quality assurance for an enhanced Cadillac experience. Maintaining levels of compatibility all the time, each Cadillac Super-cruise model comes with Wi-Fi, an electrical system, and is also GPS enabled. Therefore, the next time you hit the road, be rest assured of your vehicle's highest performance.
Some of the most important Cadillac Super Cruise spotlights that you can consider are as follows:
Are you planning to be on a super-duper voyage with Super Cruise? Well, the time has come to embrace all of its aspects and hit the road right away! Super Cruise strengthens the experience of all individuals on the road. It detects obstructions and prevents accidents. Most importantly, it acknowledges that its role is to keep the drivers safe while they are driving and make them feel in control. Any incidents while driving are immediately taken care of and specific alert systems turn on to remind the driver to drive safely!
Made with specific cutting-edge technology
If you are keen to know the story behind the birth of Super Cruise, then it has to be about its technological inputs. Made with specific cutting-edge technology, the feature certainly lives up to the expectations of all its users and heightens their driving experience.
Its interface is quite simple
The interface of Cadillac Super Cruise is unique and simple. Most of the contact is automatic and you are given multiple warnings in case your eyes are off the road or your thoughts are wandering. However, make sure that all adaptive controls are turned on and the GPS is functioning normally!
Cadillac Super Cruise Performance
Every individual when driving a Tesla or Cadillac model must remain attentive in the driving process. Slight negligence can lead to terrifying and disastrous accidents. Although auto-pilot makes driving easy and smooth, a driver is responsible throughout! However, the mechanism of the Cadillac Super Cruise is different from Tesla Autopilot. In simple terms, a driver who is careful is going to love the advantages throughout. Under certain conditions, Cadillac Super Cruise allows all drivers to enjoy the 'hands-free system', which cannot be located anywhere else.
An important feature that must be brought to the forefront, is adaptive control technology. While you are smoothly enjoying your hand's free system, you can effectively control your modes of acceleration too. The sensors attached to the model helps in detecting the curves on the road, thus making longer journeys more comfortable. This feature can be enabled if you are going to undertake any long drives. Easy communication is instantly possible, thus enabling superior supporting compatibility. Super Cruise helps in detecting opposing traffic and enables assistance at every point of your drive. Thus, with a Super Cruise, you can never be lonely on the road!
Cadillac Super Cruise vs Tesla Autopilot: How Cadillac Super Cruise Works?
Cadillac Super Cruise feature is quite incredible, and the response received from the users is by far positive. In order to start off with Super Cruise and see how it works, let us look at the steps discussed below:
Using Super Cruise is not as complicated as you think. In fact, the first major step in using the vehicle is to understand and press the adaptive button. This is located near the steering wheel and helps in the immediate launch of an adaptive control system. The button will instantly light up and illuminate your car. Well, if you have already set the button of adaptive control beforehand, then its symbol will be subsequently green. Its speed would be shown too and then you are ready to launch and enjoy!
The next step, after you have settled your adaptive control feature, is to investigate and use its compatibility. This refers to the fact that the car would automatically pay attention to all driving conditions. Taking care of controls like Wi-Fi, GPS is also mandatory. In addition to that, care must be taken that there is no fault in the system. Once all its conditions are controlled, a white light will pop up when the checks are finished.
Once you are ready to start the vehicle, you must still concentrate on the road. You must now press the ultimate Super Cruise option that is present on the steering wheel. As soon as the signal turns green, you can take your hands off the steering wheel. Therefore, the Super Cruise feature is now controlling your car. Once you reach your destination or if you need to stop your vehicle in the middle of the road, then simply switch off the Super Cruise button near the steering wheel. You can also disengage the Super Cruise control by pressing on the brakes too.
Therefore, if you are aware of the above-stated step-by-step control, then you can easily use Super Cruise without additional complications!
Driving Assistance Features: Cadillac Super Cruise vs Tesla Autopilot
When you are ready to travel down the road with the help of Super Cruise, the following features must be kept in activation mode in your car:
The cruise control in the steering wheel.
The collision system must be safely added to the alert!
Apart from the above, make sure that your teen driver mode is off. Cadillac Super Cruise doesn't allow teens or any under-aged individuals to drive the car. It is mandatory to have a driving license even when you are on Super Cruise!
Important factors that are crucial when considering using Super Cruise
While you have read all the instructions in order to drive your Cadillac safely on the road, there are a few other points that also need proper attention:
Make sure that the vehicle is down a consistent highway route!
See that the markings on the lanes are clearly marked. If you notice any obstructions, which might occur due to fog or other weather characteristics, keep the 'alert button' on auto-on mode.
See to the fact that the camera or even the sensor in the car is not obstructed or even covered by any element e.g. snow. If it is damaged due to unknown reasons, make sure that you repair it immediately.
Every Super Cruise feature has its very own DAC or Driver attention camera. This system is automatic and helps in detecting drivers who are not paying attention to the road!
If all things are in alignment mode with your Super Cruise, then you can safely hit the road with confidence!
Learning about the new Cadillac alert system
While Tesla AutoPilot has its very own alert system, there is something remarkable and innovative about Cadillac's Super Cruise alert system. It is often brought to the attention of all drivers that they must be attentive with their car on the road. In the case, where you are negligent at any point in time or you are faced with an untimely obstruction, then the alert system automatically turns on in your Cadillac. This alert basically helps the individual to focus on the road and hence, grabs his/her attention back to the road. But how does the alert system work? Cadillac Super Cruise vs Tesla Autopilot: Look at the various types of alerts found in Super Cruise.
While there is an in-built safety software present in auto-pilot, the Cadillac Super Cruise has three specific alert buttons. Therefore, the first alert button rings at one significant point of time, if the driver is being too careless and is not paying enough attention while driving. In such a case, a green light pops up next to the steering wheel. As soon as the green light flashes right in front of your eyes, it is time that you focus your attention back on the road.
The second alert starts when the green light on the steering keeps flashing continuously for a longer time period. The system is continuously trying to get the attention of the driver but cannot do so. If the time period exceeds too long, the green light turns red, thus notifying subsequent danger. During the flashing of red light, a small beeping sound would continuously sound an alert!
The third alert goes off at such a time when the red light doesn't stop flashing. At this point, the vibration stops, and a voice would be heard, telling the driver to pay attention to the road. If the driver doesn't return their attention to the steering wheel and the road, then the car slows down and stops automatically. Along with that, the Super Cruise button along with its adaptive control would be disengaged too!
It is outstanding to find out that Super Cruise takes care of its drivers' safety in the best manner possible. In fact, both major and minor accidents are prevented, thereby teaching the drivers to keep a responsible eye on the road!
Is Super Cruise worth it?
Super Cruise delightfully entertains its users. With the launch of the 2019 model, all the love has already been showered. The final innovation that is going to be incorporated in the 2020 model is something that Cadillac users are waiting to enjoy and experience. Owners of Super Cruise testify the fact that the feature has made driving safe, easy, and comfortable. Super Cruise also comes with a warranty of 3 years and any defects can be immediately looked at.
Since there are separate packages available for a period of 3 years, to enjoy supercruise after its warranty, individuals must purchase relevant packages. With time, you can renew your existing package as well. Taking note of all the elements of Super Cruise, it is definitely worth your money to invest in this great innovation!
Certain flaws in Cadillac's Super Cruise:
The front camera plays a mandatory role in all car models. The same case is with auto-pilot and Super Cruise. However, comparing some of the features together, a certain range of flaws have been noticed in relation to the hardware of Super Cruise. Critics are under the opinion that direct sunlight is the enemy as it causes the sensor to deactivate. While this is an unusual problem in such a definitive and incredible model, certain upgrades have been introduced in order to keep the hardware safe. The updates will be available in the new model, which would release in the year 2020.
In order to deal with the current situation, drivers are often told to wear polarized glasses, which actually prevents the sensor from immediate tracking of the individual's eye movements. However, to ensure a quick fix to the problem, the camera of the car needs replacement. This can be done, once the software is available for updates or is subsequently replaced.
While this is one problem that users often complain about, another factor that prevents Super Cruise from being superior when compared with Autopilot is that the lane markings are not clear. This might be because of several conditions like excessive dirt, smoke, or other weather conditions. In order to deal with this obscurity and resume smooth driving, drivers can now receive a message or an alarm when the lane lines are not clear. The driver gets the message instantly and can be alert to the problem. Therefore, having this feature makes matters less complicated and improves communication!
Another flaw that prevents Super Cruise from reaching its zenith is that the overall system requires additional setup. When compared to auto-pilot, slight traits went missing. For example, navigation enhancements need care and so does reading appropriate traffic signals. When in the auto mode, Super Cruise sometimes fails to stay at a stop at traffic signals, thereby resulting in penalties. In order to effectively read road signs too, certain necessary actions are taken in order to further enhance driving safety!
Who Wins the Hands-free Test: Cadillac Super Cruise vs Tesla Autopilot
Cadillac Super Cruise
Pros: Locked-on-its-lane control, manage complex maneuvers.
Cons: Works only on mapped limited-access highways, steering control not as confident at night, very little information shown to the driver.
Verdict: A capable and conservative commuting ally.
Tesla Autopilot
Pros: Best user interface, most versatile, extremely capable.
Cons: Dramatic steering inputs when it makes an occasional mistake, no more hands-free capability.
Verdict: One of the best, but can it really evolve all the way to self-driving
According to various consumer reports collected over a span of few months, a simple conclusion has been drawn to the Cadillac Super Cruise vs Tesla Autopilot verdict. While automatic driving systems were the talk of the day, the data proves that Cadillac's Super Cruise was ranked to be the best in relation to Tesla's Autopilot. The reason for this choice all stems down to its abilities. Whatever Cadillac model you have, the supercruise feature is able to maintain the safety of all operations. Even if the driver turns out to be inattentive, its alert system works immediately to rectify the detected problem.
Cadillac Super Cruise vs Tesla Autopilot Verdict
When the cars were ranked according to the features, Tesla's Autopilot occupied second place, while Super Cruise topped the chart. However, there remains a risk that the system of supercruise needs some driver supervision and surveillance on certain occasions, especially when the drivers are not paying enough attention.
Tesla's Autopilot scores major points in terms of its final capabilities. It keeps the drivers hooked onto the road without distracting them. However, drivers do get tired when driving for too long. In such a situation, autopilot comes to their rescue. Just set the car to the auto-mode button to keep the car on the road. In other words, it helps the driver to get rid of excessive fatigue while hitting the road!
Individuals must notice the level of convenience that is attached with Supercruise. It is reported that more cars should be fitted with this facility to promote safe driving on roads. To keep the car in a safe lane while driving, the combination of cameras, sensors, and mapping data work perfectly. Monitoring safety on the road and controlling its speed is also a part of Cadillac's Super Cruise feature. If you think of buying any of the models, make sure you assess the merits and demerits first.
When looking for complete safety, opt for a car that ultimately suits your lives up to your expectations!