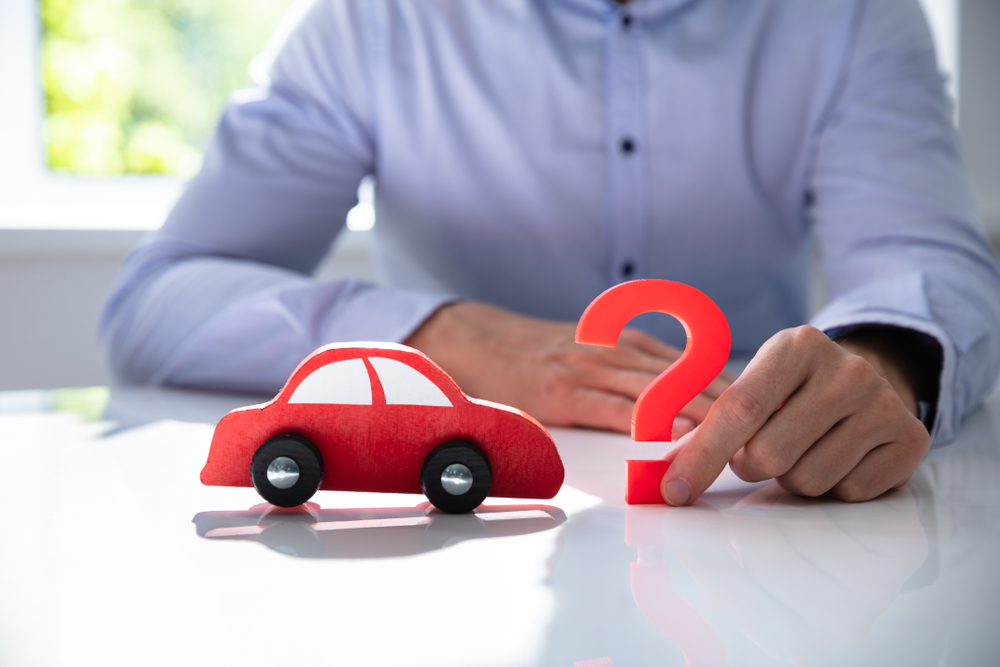 What is the Difference Between Coupe and Sedan?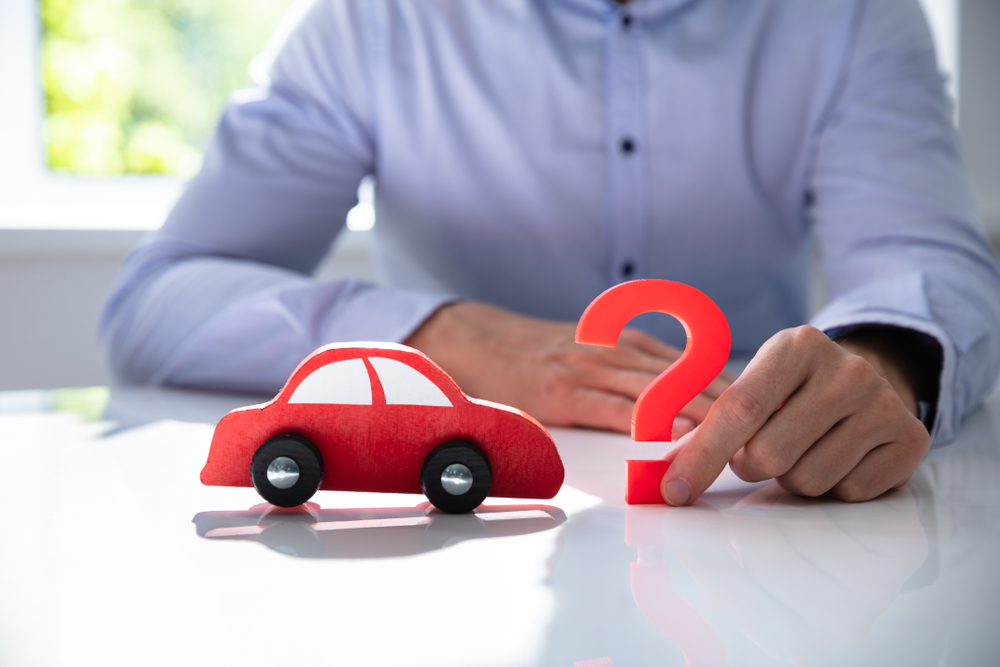 Car buyers shopping for a new model will have numerous vehicle options from every major brand. There are compact cars, SUVs and crossovers, sedans, trucks, and even coupes. Some vehicle body types are so similar that it's hard to discern the difference between them. Some terms are even used interchangeably, even if the body types aren't the same.
Coupes and sedans are two types of vehicles that could confuse buyers. What is the difference between a coupe and a sedan? The body types are different in multiple ways:
Coupes typically have two doors, but sedans can have four
Coupes feature a sloping back roof
Coupes have a smaller interior
The Sporty Coupe
When it comes to style and design, there is one big difference between a sedan and a coupe. While the sedan often feels a bit more formal or conservative in design, the coupe is sporty.
In fact, the long-bygone brand Saturn used to produce a vehicle called the SC model. The SC was an acronym for 'sports coupe.'
Coupes are now coupled with SUVs to create a hybrid body type called the SUV coupe or the coupe SUV. These vehicles are designed to give the SUV a sportier appeal and are offered by luxury brands.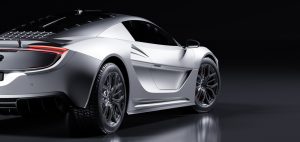 The Doors Could be a Difference, Too
Coupes are sportier, and their fun design also leans into minimalism as it relates to the entry of the vehicle. The coupe typically only includes two doors, while the sedan can include four. Sports cars also typically include two doors.
However, to throw more confusion into the coupe versus sedan discussion, manufacturers also make four-door coupes. Sedans also can only have two doors. Traditionally, though, a coupe was a two-door vehicle.
If buyers are completely confused, there's more to the coupe story to better understand the differences and to discern a coupe from a sedan.
Coupes Feature a Sloping Back Roof
One stylized feature of a coupe's design will not—hopefully—be mirrored by the sedan. Coupes by definition feature a characteristic sloping back roof. This roof also is designed to create the SUV coupe.
The sloping roof gives the coupe its signature sporty look. This feature is so ubiquitous to the coupe's design that the sloping description is even included in some dictionary definitions of the coupe.
Coupes are Smaller than Sedans
This is, unfortunately, another blurred line made even blurrier by sedans that are categorized as compact or even subcompact. Hilton Head Honda explains that, per the Society of Automotive Engineers, coupes are vehicles with less than 33 cubic feet of interior space.
Technically, any vehicle that offers more than 33 cubic feet is categorized as a sedan. Again, though, subcompact sedans could throw this definition for a loop.
Passenger Space of a Coupe Versus a Sedan
Merriam-Webster defines a coupe as typically seating only two people. This would mean that any vehicle that fits more than two is a sedan.
The conflated definitions by the automotive manufacturers, though, could beg to differ. Can coupes seat four? Yes, they can. Even muscle cars or traditional sports cars can fit four—albeit tightly.
Is a Coupe Better than a Sedan?
Defining a coupe and explaining the differences between a coupe and a sedan gets complicated. If buyers are wondering which option is better, that answer might be as subjective as trying to explain what truly defines a modern-day coupe.
Coupes and sedans can be affordable, but they also can be luxury and very high-priced. Again, SUV coupes are designed by luxury manufacturers like Porsche, BMW, and Mercedes.
Buyers can find sedans that are priced less than $20K, but coupes could be more of a splurge. Price could be another more discernible difference between these two body types.
For example, Nissan, Toyota, Kia, Honda, Hyundai and other major manufacturers all offer affordable sedans. Finding a coupe for less than $20K, though, might be close to impossible when shopping for new models.
One of the more affordable coupes is the 2022 Chevrolet Camaro. It starts at around $25,000. In addition, the Subaru BRZ has a starting MSRP of $27,995. The Dodge Challenger also starts at just under $30K.
Those with more to spend on a sporty coupe will find many luxury offerings by brands like Infiniti, BMW, and Audi. Chevrolet's most notable coupe is the Corvette; the popular sports car starts at more than $60K.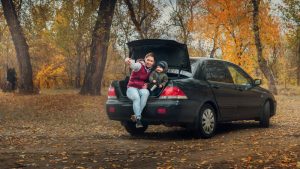 The Affordable Family Sedan
Another notable difference between the sedan and the coupe might be more of an unspoken difference. Typically, sedans are perceived as a family cars or a conservative option. Can some sedans offer great acceleration? Yes, but most sedan drivers probably won't be lead-footing the gas on a sedan.
Coupes are sporty, they are small and many are designed for speed. Are they ideal to tote a car seat? Although those with back seats probably offer LATCH systems, coupes aren't the typical family vehicle. A car buyer probably isn't choosing a Corvette as the primary ride for taking the kids to school.
Sedans can be small, midsize, or large and offer space for up to five passengers. Coupes might be lucky to fit up to four, but, again, every coupe design is different.
While buyers might expect to pay a bit more for a coupe, sedans can be incredibly affordable. Many midsize sedans are priced below $30K and many offer decent fuel efficiency and top safety ratings, too.
Yet, car buyers who prefer the sedan body type also have a range of high-priced cars. The luxury sedan market also includes electric models. The Lucid Air Dream Edition is the electric sedan with the best range—an estimated 520 miles. The model is priced at $169,000, but Lucid is no longer taking orders.
Are there Electric Coupes?
Coupes are sporty with a sloping back; they offer a smaller space but perhaps more speed. Are there any electric coupes currently available?
BMW offers the electric i4 Gran Coupe, which has a starting MSRP of $55,400 and an estimated range of 301 miles. The coupe can accelerate from 0 to 60 in 3.7 seconds.
In addition, both the 2021 Porsche 911 and the 2021 Polestar 1 were electric models featuring the coupe body design. Buyers might be able to find these models via the used or pre-owned market. The 911 had a starting MSRP of just under $100K (it started at $99,200), while the Polestar 1 started at $155,000.
Buyers might be on the lookout for upcoming electric coupes. Tesla is taking orders for its Tesla Roadster. The new coupe will reportedly cost around $200K; those who are interested in reserving a Roadster need $50K for a reservation. The Roadster will offer an estimated range of 620 miles (100 more than the Air Dream Edition). Tesla also notes that the Roadster will be able to accelerate to more than 250 miles per hour.
Electric Sedans
The market for electric sedans is fairly extensive. The question for buyers is more related to how much they can afford to spend on an electric car. The least expensive model on the market is the Nissan Leaf. It starts at $27,800, but the Leaf is technically considered a compact vehicle.
Standard size sedans powered by electricity include the following models:
These models are all considered luxury automobiles. The Tesla Model S is the most affordable option among the larger (or midsize) electric sedans; the Model S starts at $49,900.
However, buyers can find more affordable electric vehicles that are classified as compact, subcompact or just small cars.
How Can Buyers Tell the Difference Between a Coupe and a Sedan?
The definition of a coupe and a sedan might be blurred as the designs of these cars are now incredibly similar. Sedans can have four doors, but perhaps some might just have two. Coupes also can have two or four doors.
Coupes are defined as having less than 33 cubic feet of space inside, but smaller cars that aren't coupes might be just as small. How can buyers tell the difference between a coupe and a sedan?
The defining difference might simply be that the coupe features a sloping rear roof; this design hallmark gives the coupe its sporty appeal. In addition, most manufacturers include 'coupe' in the model name.
Coupes also could have a higher starting price than a sedan. In addition, a sedan might be the favored family car. Coupes might be considered smaller, speedy and sporty.
When looking for a coupe or a sedan, there are many options that can fit into a buyer's budget range. However, coupes might not be less than $20K for newer models; buyers who want a lower-priced coupe might need to shop for used or pre-owned models.
Sedans, however, can be found at all different price ranges. There are many affordable options, but there also is an extensive selection of luxury sedans, too.
When deciding between a coupe and a sedan, consider the budget, driving needs, and space needs, too. While the differences between the two vehicle types might be blurry, many manufacturers will classify a vehicle as a coupe or a sedan in either the description or the model name.