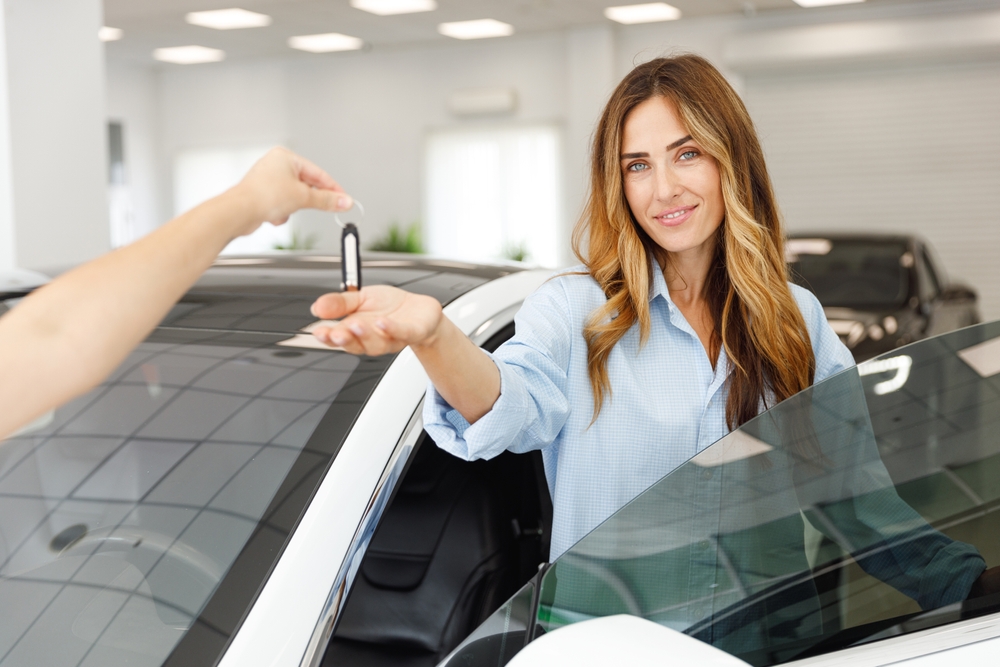 Does Tesla Allow Trade-Ins?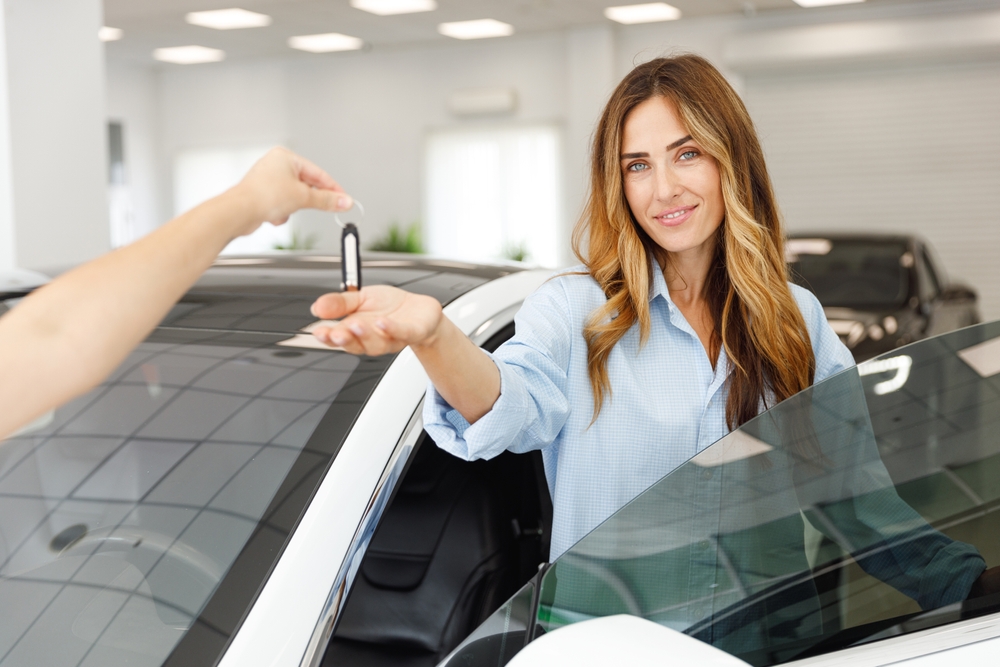 Tesla produces some of the most popular electric vehicles in the country; in fact, the only electric vehicle that was among the 25 best-selling vehicles of 2021 was the Tesla Model Y. For buyers with range anxiety, the longer estimated ranges of Tesla models also could influence the purchase decision.
While some newer electric vehicles can be a bit more budget-friendly, Tesla models start at $49,900, that being the Tesla Model 3 Rear-Wheel Drive. However, models can soar beyond $100K. To lower the cost of a new car, some buyers offer up their current car as a trade-in. Does Tesla allow trade-ins? Yes, Tesla accepts the following types of vehicles as a trade-in:
The company does NOT accept commercial vehicles, RVs or motorcycles as a trade-in toward a Tesla vehicle, though. Trade-ins also can be either internal-combustion engines (ICE) or an EV.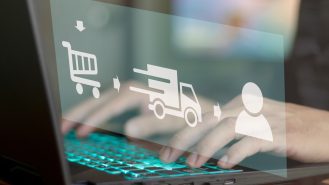 How to Allocate a Trade-In When Buying Online
Car buyers who are placing an order for a new Tesla model might wonder how they trade-in their vehicle. Tesla has an entire page on its website devoted to the trade-in process.
Those who are ordering a Tesla online can enter their trade-in information via their Tesla account. The company explains that a Tesla Advisor will be in touch. Car owners may need to submit some crucial information about their trade in, including:
In addition, car owners also may need to include photos of the vehicle that they wish to allocate as a trade-in. Tesla values the vehicle and contact the owner with the trade-in offer.
Tesla notes that positive equity can be allocated towards the purchase. The company explains negative equity might either need to be paid upon delivery or included in the financing agreement with Tesla (per the company, this is contingent on credit approval).
Trading In a Vehicle That's Being Leased
Some drivers decide to lease their vehicles. Can a car with a current lease agreement be allocated as a trade-in for a Tesla?
Using a car that is under a lease agreement for a trade-in is sometimes possible, but other times it isn't possible. Tesla advises drivers to contact their lender to inquire about any restrictions related to a lease buyout from a third party.
In addition, Tesla includes a list of lenders that restrict third-party lease buyouts. Those who are thinking about using a car with an active lease for a trade-in should review Tesla's list and reach out to their lender with any questions.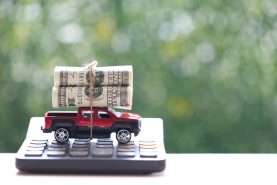 Can a Car with a Loan Be Used as a Trade-In?
Cars with a loan could still be used as a trade-in. However, the equity impacts if the car could help with the purchase or if it might add to the cost of the new Tesla. Those with active loans in some states also may need to present a Letter of Guarantee or a digital photo of the title to a Tesla Advisor (before delivery).
Is a Title Required for a Trade-In?
The vehicle's title is a bit like its passport or birth certificate, and the title has to follow the vehicle to each owner. For this reason, a title is necessary for a trade-in.
Again, though, some car owners who are still making payments on their loan might need to send a Letter of Guarantee (or send an image of the title).
Some cars also have rebuilt titles or another type of title. Tesla explains that some of these vehicles might still be eligible to be used as a trade-in (there are exceptions related to Tesla vehicles that have a salvage, junk or other title). Ultimately, if Tesla buyers have any questions about if their car can be used as a trade-in, they could reach out to their Tesla Advisor.
Understand the Value of the Trade-In
As with most trade-ins, the value of the equity of the vehicle will help offset the price of the Tesla model. The exception, though, is if the car has negative equity.
Before using a car as a trade-in at any dealerships, car owners might research the value of their vehicle to better understand how much it's worth. For those who are still making payments on their vehicle, understanding the value also can help the owner determine if any equity exists or if the car is underwater.
Kelley Blue Book (KBB) is a trusted resource for uncovering the trade-in value (or resale value) of a vehicle. Car owners will either need to include the VIN or license plate information or just choose the make/model/year of their vehicle. Car owners also will need to select the car's trim, color and any features. KBB also will ask about the condition of the vehicle.
Once car owners enter all this information, KBB will show an estimated trade-in value for the vehicle and provide a value range, too. Car owners also could choose to view the resale value of their car if they are interested in selling it privately.
Tesla notes that any aftermarket additions to the car tends to have a negative impact on the trade-in value. Car owners might keep this in mind if they made some mods to their trade-in vehicle.
Trading In a Tesla
Some car owners already drive a Tesla and want to trade-in their older electric vehicle for a new model. The site Teslarati wrote a story about how a Tesla owner found the best offer for their vehicle. Teslarati's article included the trade-in offers from numerous companies. Interestingly, Tesla offered the lowest amount for the owner's trade-in.
Again, Tesla owners could research the value of their model via KBB and they also might get different estimates or offers for their trade-in to get the most money for their car. However, this could be good advice for all car owners.
Wait or Buy Now?
The purchase price of new cars is now more than $48K. With electric vehicles, though, the prices might be higher. For buyers who are wondering if they should buy now or wait might consider multiple factors.
For example, as the Fed has bumped interest rates, the interest rates for car loans could be higher. Buyers might face higher monthly payments. However, if they offer a trade-in, they could possibly lower the purchase price. A higher down payment also could help decrease the cost of the purchase and help lower the impact of inflation.
Buyers who want a Tesla also could look at used models. When perusing older electric vehicles, though, buyers might want to research the battery warranty and the range. Older models could only have a few years left on their battery warranty, and replacing a battery for an EV can be expensive.
While current Tesla models have longer ranges, older models might have had less impressive ranges. Again, though, buyers may want to research their used options to understand vehicle specs and warranties. Cleantechnica offers an infographic (produced in 2016) that details the specs of earlier Tesla models; according to the site, the 2012 Tesla Model S offered an estimated range of 294 miles.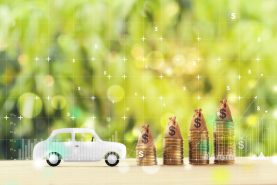 Selling Privately for More Profit
Allocating a car for a trade-in is an easy way for car owners to sell their car and help lower the price of their new vehicle (if the trade-in has equity). When a car is used for a trade-in, the dealership's offer has to include room for the dealership to make a profit. For this reason, selling a car privately can be more profitable for car owners.
Selling a car privately, though, isn't something every car owner is interested in handling. A private sale means that the owner may need to research the value, clean/detail the car, and handle all the financial issues related to the sale. In addition, if the car still has an outstanding loan, the owner may need to contact the lender to inquire about how to go about selling the car.
While some car owners are more than willing to take on a private sale to make the most money possible for their vehicle, others just don't want to deal with all the hassle. Trading-in a vehicle is typically an easy process, and dealerships handle these transactions daily.
Whether a car owner is trading-in their vehicle via Tesla or another dealership, they might want to research the value of their trade-in to understand if they are getting a fair offer. Other dealerships could offer more for the trade-in. Those who are focused on buying a new Tesla, though, might find that letting Tesla handle the trade-in is the easiest option.
Those who will be trading in their vehicle, though, may have to find their title. In addition, if they still owe money on their vehicle, they also might reach out to their lender to understand the payoff amount. Knowing this amount can help car owners understand if there is any equity in their vehicle or if their car is underwater.
Tesla offers an entire page devoted to the trade-in process. Those shopping for a new Tesla can consult the site and also reach out to their Tesla Advisor if they have questions related to the trade-in process.