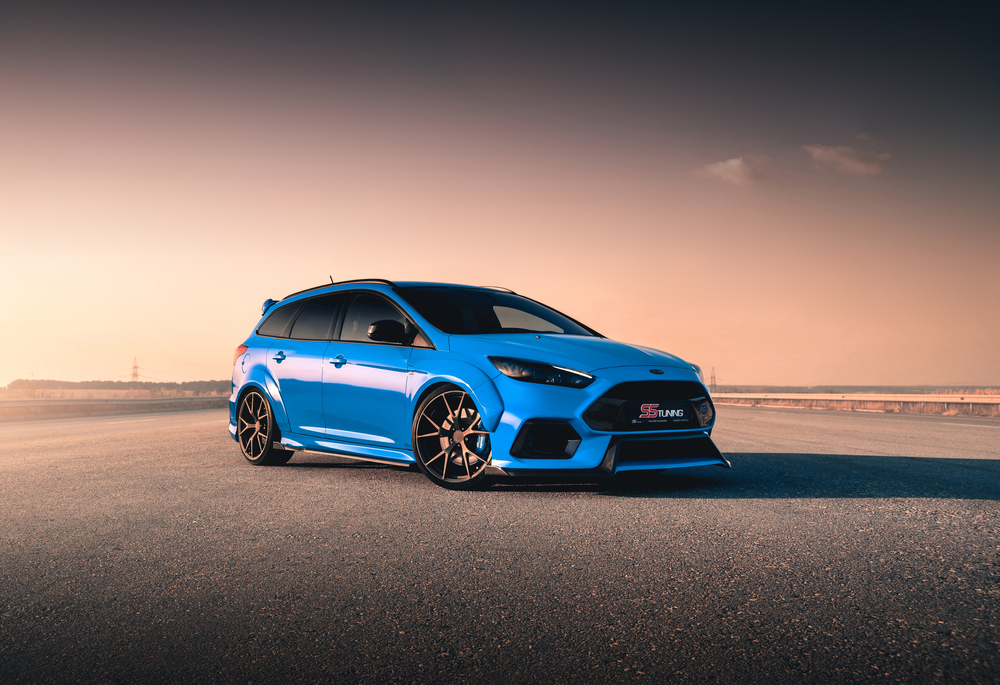 How Long Do Ford Focus Last?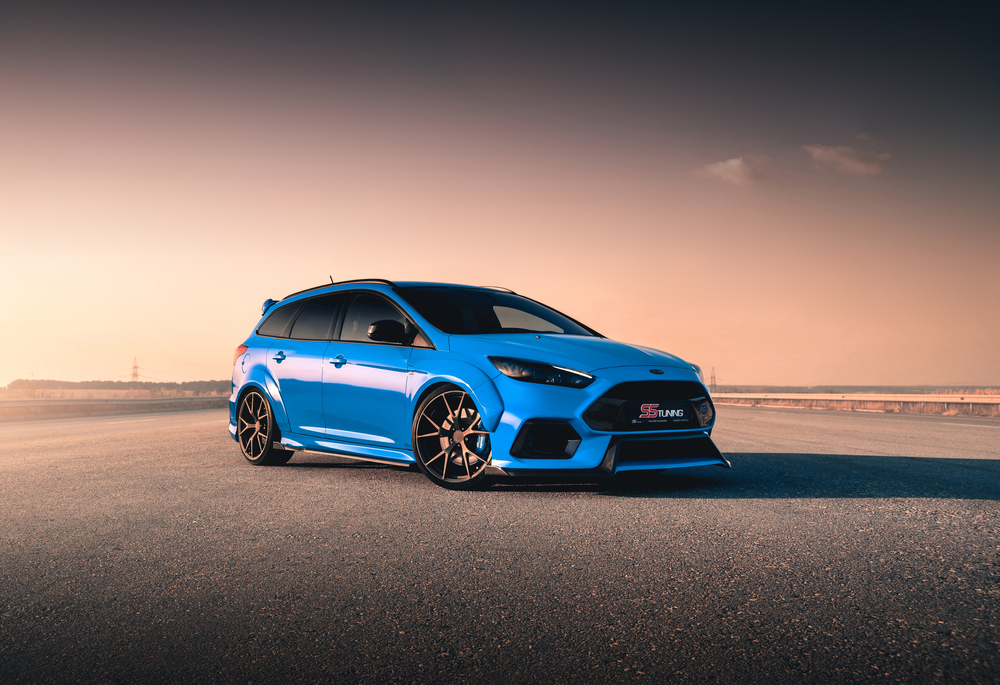 Car buyers looking for the least expensive new car models on the market might focus their attention on pre-owned or used compact models. The Ford Focus was one of the more popular compact models, but it was discontinued in 2018.
Consumers can still find used Focus at different ages and various odometer readings. However, buyers might wonder how long does the Ford Focus last? Are these vehicles known to survive years of wear and tear? The major factors buyers might consider when shopping any used car—including a Ford Focus–include:
Used buyers will likely not want to invest their car budget on a model that will cost them thousands in repairs each year. Some vehicles are known to be more resilient than others, and some compact vehicles can rack up hundreds of thousands of miles without issue.
The Cost of a Ford Focus
The price of a used vehicle depends on many factors, including:
Each of these factors can impact the price of the vehicle. However, an older luxury vehicle still could cost more than a newer standard vehicle because of the added features and the model's advanced mechanics. Age, though, can decrease the price of a vehicle.
A vehicle in poor condition also won't be priced as high as a comparable vehicle that has been well maintained. This is why car owners need to maintain their vehicle and keep it in the best condition possible.
Vehicles with higher mileage also can decrease their value. More miles denote more wear and tear on the mechanics of the vehicle. While some cars can push the odometer past 300,000 miles, others might start to have issues at 100,000 miles.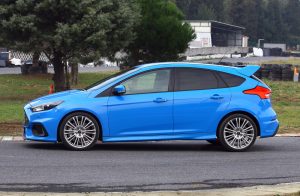 The Reliability of a Ford Focus
The last model year for the Ford Focus was 2018, and this means that buyers can consult the J.D. Power Dependability ratings to find out more related to this vehicle's performance over the years. According to the 2021 awards, the Ford Focus ranked in the mid-lower tier of vehicles. J.D. Power uses information from car owners to rank the models.
Out of 17 vehicles, the Focus ranked 11th for dependability. In the category of quality & reliability, the 2018 Ford Focus scored a 76. In comparison, the 2017 model scored a 68 for quality & reliability and came in second to last among all compact car models for dependability.
J.D. Power provides links to all dependability information on models through 2003 (which ranked models from 2000). Buyers can use this data to help them research the reliability of early Ford Focus models.
Will an Older Ford Focus Last?
While the age of a vehicle can lower its price, an earlier model year doesn't necessarily mean that the car has a shorter lifespan. Mileage could be the better predictor of longevity, because mechanical issues may arise as more miles are accrued.
For this reason, manufacturers typically include recommendations for specific service appointments at mileage milestones. Some car models also might be known for having a noted mechanical issue at certain mileage readings.
When considering any used vehicle, car buyers should research the specific model year to find out if there are any known mechanical issues that seem to arise. This can help buyers determine if the purchase is a good choice for their needs and their budget.
While the initial purchase price could be budget-friendly, if the buyer realizes that the model is prone to an expensive mechanical issue down the road, the car might not be the best choice.
MotorBiscuit published an article titled: "The Ford Focus is the Worst Used Ford Vehicle You Should Never Buy." The site detailed that the Focus had a very problematic transmission (for automatic models) after a 2011 update. MotorBiscuit noted that the 2014 Focus made the list of worst vehicles on the site CarComplaints. The Focus model years 2012-2018 also had a recall related to the fuel system.
Are all used Ford Focus models problematic? While car buyers need to be aware of issues related to the Ford Focus, MotorBiscuit explained that the manual Focus could be ok. In fact, buyers can still consider the Ford Focus ST.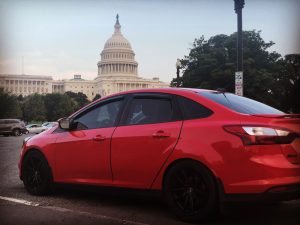 How Many Miles Can a Ford Focus Drive?
Shopping for a used Ford Focus might put the buyer's emphasis on the odometer reading. Not all models can drive hundreds of thousands of miles without requiring repairs. Unfortunately, some models break down more often than others past a certain mileage.
How many miles can a used Ford Focus endure? The longevity of any model depends on how well the owner maintains the mechanics of the vehicle. Regular maintenance includes routine oil changes, any necessary mechanical repairs and proper inspections.
When buying a vehicle that is used, the buyer might not know the history of the vehicle as it relates to maintenance. To better understand the major issues associated with any pre-owned or used vehicle, though, buyers can review the vehicle's Carfax report which notes any accidents and also includes previous ownership, etc.
Is the Ford Focus Safe?
Car buyers shopping for used options also might consider the safety of older options. The four-door 2012, 2014 and 2015 Ford Focus sedan was named a Top Safety Pick from the Insurance Institute for Highway Safety (IIHS). In addition, the 2013 four-door Focus was named a Top Safety Pick+ from IIHS.
Buyers can research Ford Focus model years prior to 2012. However, newer models typically include more advanced safety features than their predecessors.
While these models ranked the best related to safety, used car buyers might opt for manual transmission options per MotorBiscuit's recommendations.
Use Carzing to Find the Best Used Ford Focus
Buyers who want to purchase a used or pre-owned Ford Focus can use Carzing to find their most affordable options. Search by make/model to find all the Ford Focus models in the area.
Once buyers see their list of options, they can narrow down their choices by setting parameters on mileage or by choosing additional criteria for their vehicle (like a manual transmission). Buyers also can sort their results by price, mileage or age, too.
Depending on the inventory at local dealerships, buyers could have plenty of options. However, if choices are limited, the search radius can be expanded further to include other cities.
Car buyers also can use Carzing to get pre-qualified for financing for their Focus. Getting pre-qualified won't affect an individual's credit score, but it does allow buyers to better understand their financing options and the amount of financing for which they might qualify. Buyers can view their monthly payment amounts for different loan options to better understand what loan is best for their budget.
Carzing also lets buyers understand how much they will need for a down payment. This ensures there are no surprises at the dealership.
Once buyers find their best financing option, they can print out a voucher with the details and take it to the dealership. With Carzing, car buyers can search for their vehicles and review their financing options from home at any time. The visit to the car dealership can focus on filling out the credit application, taking a test drive of the vehicle and finalizing the deal.