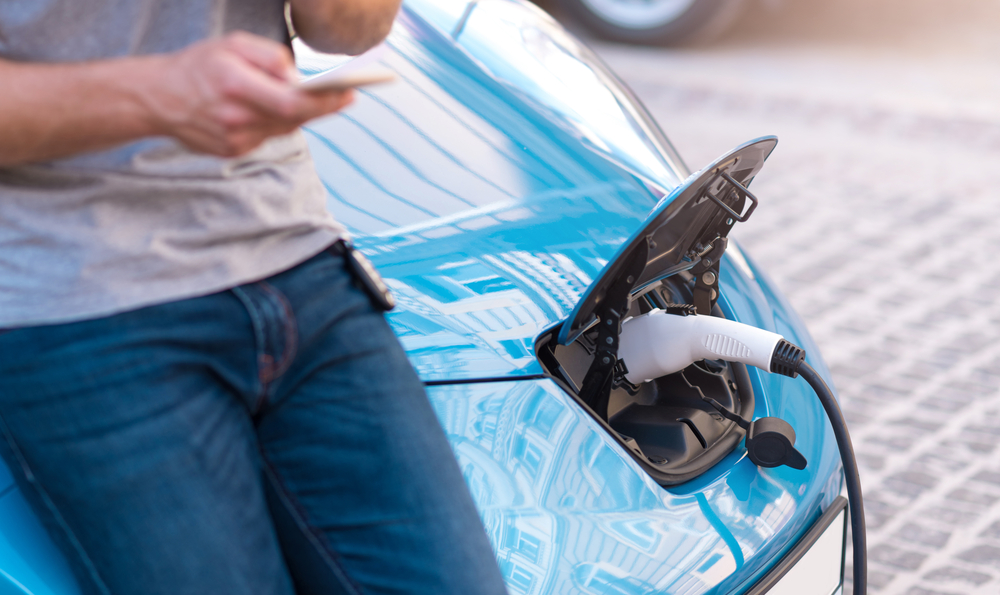 How Many Miles Can a Tesla Go?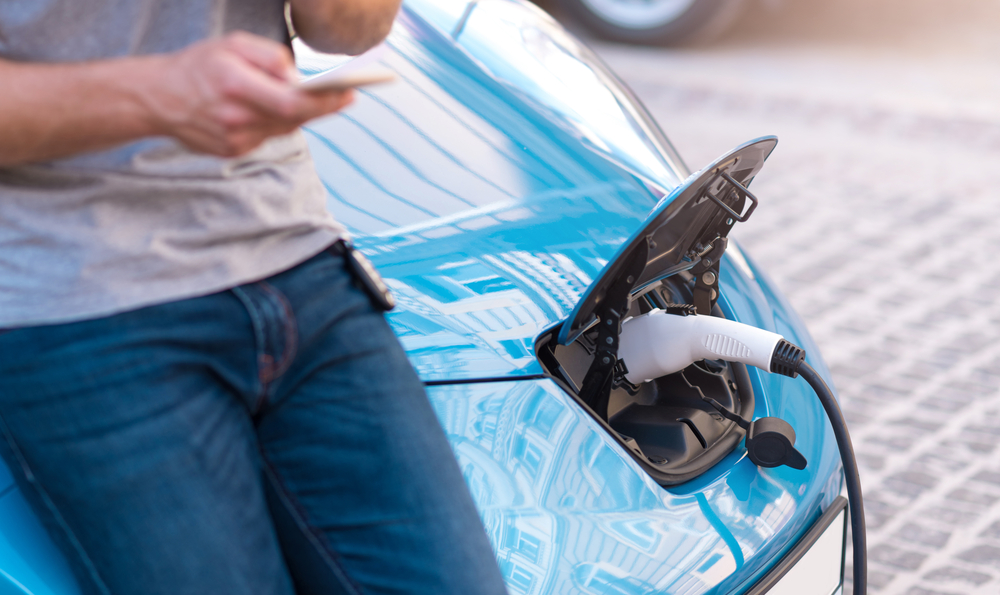 The Tesla Model Y was the 17th best-selling vehicle in 2021. This makes it, as Car and Driver noted, the most popular electric model on the market. Tesla has become one of the most well-known electric car manufacturers. The company currently offers four different models:
Buyers considering a new Tesla might wonder: How many miles can a Tesla go?
About Tesla
Tesla produces electric vehicles, and the company has become synonymous with electric luxury. Tesla models are unique in design, but they also offer power and a long range. Tesla's electric options aren't sluggish on the acceleration, and many models also include different trim options that can bump the range or the power.
Tesla doesn't just offer electric cars. The company also provides sustainable power through solar panels and solar roofs. Tesla also is very well known for its pioneering founder, Elon Musk, who also founded SpaceX and created Starlink (which is manufactured by SpaceX). He also made headlines for buying enough Twitter stock to become the majority stakeholder in the company. Musk agreed to serve on the board but then backed out.
Those who are researching electric vehicle options will discover that a Tesla model isn't necessarily designed to be a budget-friendly vehicle. However, most electric vehicles on the market are a higher investment than their standard fuel-powered counterparts.
Tesla's most affordable model is the rear-wheel drive Model 3, which has a base price of $46,990. The Model 3 also is offered in a Long-Range option for $55,990 or a Performance option for $62,990.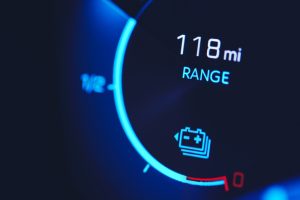 How Far Can a Tesla Drive?
Since electric vehicles aren't powered by gasoline or fuel, they don't include specs related to fuel efficiency (measured in MPG). Instead, those who are interested in buying an electric vehicle need to focus on the vehicle's range.
The range is how far the vehicle can drive on a full battery charge. The electric vehicle with the highest range on the market is the Lucid Air Dream; it offers a range of 520 miles. However, Tesla is advertising that the new Roadster will have a range of 620 miles—beating out the Air by 100 miles.
How far can the other Tesla models drive? Here are the ranges for every Tesla model and their different trims:
Estimated Range: 405 miles
Estimated Range: 396 miles
Estimated Range: 272 miles
Estimated Range: 358 miles
Estimated Range: 315 miles
Estimated Range: 348 miles
Estimated Range: 333 miles
Estimated Range: 330 miles
Estimated Range: 303 miles
With a range of more than 400 miles, the standard Model S is currently the longest-range model available from Tesla. However, when the Roadster officially hits the roads, it will become the brand's longest-range option and the longest-range model on the market.
The Cybertruck also hasn't officially hit the road, and it is expected to offer an estimated range of 500 miles. Since it is likely to debut before the Roadster, the Cybertruck would be Tesla's longest-range model. However, the Cybertruck will not beat the range of the Lucid Air.
Are Tesla Models Autonomous?
Autopilot is an available feature on most Tesla models. However, drivers don't have to use this option. As no vehicle is yet fully self-driving, Autopilot requires that the driver maintain control over the car. In addition, the Autopilot feature does not transform the car into an autonomous vehicle.
Tesla explains the feature: "Autopilot enables your car to steer, accelerate and brake automatically within its lane. Current Autopilot features require active driver supervision and do not make the vehicle autonomous."
Buyers should understand that Autopilot is designed to make the drive a bit easier, but Autopilot isn't designed to transform a model into an autonomous self-driving car.
Are Tesla Models Safe?
Car buyers who are researching different Tesla models might wonder about safety. Are Tesla models safe? The 2022 Tesla Model 3 and the Tesla Model Y were both given a Top Safety Pick+ rating by the Insurance Institute for Highway Safety; this is the highest safety rating awarded.
Tesla models are equipped with advanced safety systems that include 360 degree cameras so drivers can view their surroundings; models also include 'Tesla Vision' that senses nearby vehicles. Vehicle models also are designed to reduce the risk of rollover and to provide protection against potential impacts.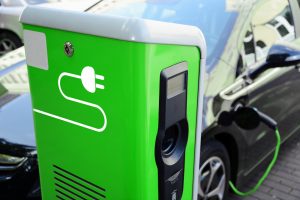 The Cost of a Charge
Compared to the competition, Tesla models offer a decent estimated range. Vehicle owners often elect to install a charging station at home to ensure that their car is fully charged before hitting the road. Kelley Blue Book (KBB) explains that installing a Level 2 charge will cost about $2,000.
The price to charge an electric vehicle depends on the price of electricity. Electricity is charged per kilowatt hour, and prices may vary across the country. To estimate the cost of charging, assume that the vehicle gets about three or four miles per kWh.
KBB interviewed John Voelcker, an auto journalist and expert, who explained that drivers need to find the electric bill and divide the number of kilowatt-hours by three to get the price paid per kWH to find the total cost of charging their vehicle every month.
While charging at home is fairly cost efficient, public charging stations typically charge a higher price per kWh. While plugging into one of these stations could be unavoidable, car owners should try to charge their vehicle at home as much as possible.
Some areas might not have many public stations, and this could be an issue for electric car owners who are on a road trip. Mapping out charging stations before going on a road trip might be necessary so that drivers don't find themselves stranded with a drained battery.
Can Buyers Find Used Tesla Models?
Tesla's website offers a link that provides buyers with a search tool to find used Tesla models. Depending on the availability, options could be limited. Some states like California have embraced the electric vehicle, and selection could be plentiful.
Buyers also can use Carzing to find used or pre-owned Tesla models. Search by typing in 'Tesla' or select the exact model. Carzing will show all the nearby options, and buyers can then narrow down their choices by selecting from other criteria.
When shopping for a used electric vehicle, buyers should research the battery warranty for the model. Manufacturers provide a battery warranty, but the length of the warranty may vary. The concern for buyers is if the vehicle has an expired battery warranty or if the warranty is near its expiration.
Replacing the battery pack is an expensive investment. Those shopping for a used model probably won't want to add to their cost by investing in a new battery pack. In addition, buyers also might research the range of the model they are considering. Ranges have improved through the years, and the older models might have a shorter than expected range.
However, shopping for a used or pre-owned model can help buyers find an electric vehicle on a smaller budget. Use Carzing to find the electric vehicle that fits the budget and the buyer's driving needs, too.