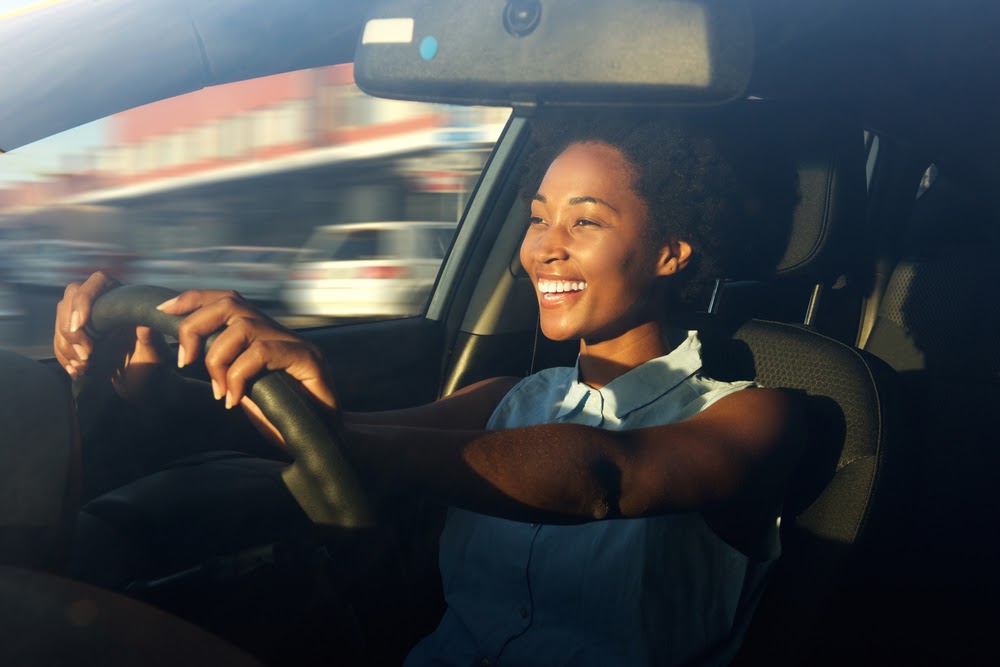 How Many Miles Does the Average Person Drive a Year?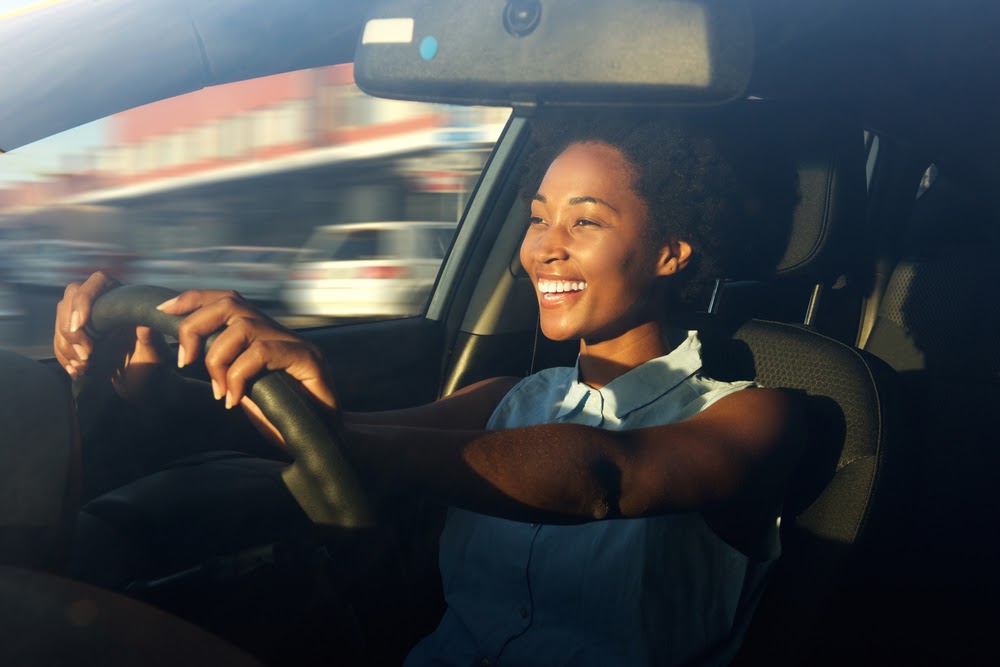 During the pandemic, many drivers saw a decrease in their auto insurance. Why? Most insurers recognized that as everyone was hunkering down at home, they were on the road less. And the decreased driving habits also likely meant a decrease in the odds of an accident.
However, the pandemic was a driving anomaly, and now many are back on the road. So how much is everyone driving? Or more aptly, how many miles does the average person drive a year? This data may change year to year. But here's the recent data.
Driving Data from the United States Department of Transportation Federal Highway Administration
Driving data is compiled yearly from the United States Department of Transportation Federal Highway Administration. Currently, the Administration's most recent data is from 2019. In total, Americans drove more than three million total miles on rural and urban roads. In 1980, however, Americans traveled about half that amount.
The Federal Highway Administration's Office of Highway Policy Information also published a data table in 2018 related to individual driving statistics. In 2018, the average person drove 13,476 miles. Those who drove the most—per the table—were men between the ages of 35 to 54; they drove an average of 18,858 miles.
Kelley Blue Book referenced statistics from the Federal Highway Administration for 2019; according to stats published by KBB, in 2019, Americans drove an average of 14,263 miles.
Averages Don't Always Capture Individual Habits
Published statistics typically provide an average of driving miles. However, for an individual, the number of miles driven each year could vary greatly. Some have a long daily commute. Others, though, might work from home and barely ever hit the roads. Each driver's daily driving habits could influence the car they choose.
Those who drive high miles each day might need a car with great fuel efficiency and more navigational upgrades. They may prefer a vehicle that maximizes driving comfort with heated seats, electric seat adjustments and an infotainment system that offers the latest technology. These drivers also might opt for a new vehicle with very low mileage—if any miles on the odometer!
Drivers who don't often hit the road or just drive less frequently might be less fastidious about fuel efficiency, especially if they rarely have to visit the pump. But maybe their driving habits include carpooling kids to school or to sports practice.
While fuel efficiency may be less of a concern, perhaps space and cargo room is the biggest preference when choosing their car. Less frequent drivers also might not be too picky about mileage and may browse the used selection to find the best deal.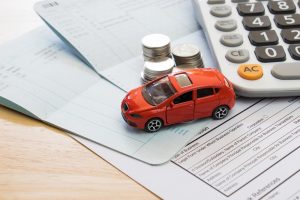 Driving Habits and Insurance
As KBB noted, driving habits can influence insurance rates. Thus, why many companies dropped rates during the pandemic. However, other issues also can affect the price of vehicle insurance. Past accidents, the type of car and other factors can bump up or decrease a rate price. Of course, drivers with a clean driving history with no accidents may see lower rates.
And, as many parents know, teen drivers may see higher insurance rates. The Zebra reports that teen boys can expect to pay a higher rate than girls–$1,407 per six month period versus $1,257 for girls. Although some insurance companies could offer discounts for participating in a driving program or maybe even for receiving good grades.
What's the Best Car for High Mileage Drivers?
Every driver can have their own preference related to the best car. However, driving habits also can influence what car is the best choice. Those who commute long distances daily might want to focus on vehicles with the most fuel efficiency. Otherwise, the price at the pump could add a hefty sum to the budget.
The most energy efficient vehicles are electric models, however not all buyers want to plug in instead of gassing up. Some buyers might have the budget for higher fuel costs and may just opt to drive the car they want to drive—whether or not it's fuel efficient.
Other buyers are extremely focused on living a cleaner lifestyle and may wish to eliminate fuel because of the environmental factors. They might prefer a green vehicle and also happily enjoy the lower costs associated with their efficiency.
However, buyers who commute long distances who don't have a large budget for a new vehicle might opt for a hybrid model—this is a mix between fuel and electric. Or they may shop for a used electric or hybrid model.
Not all fuel-injected engine models are fuel inefficient, though. In fact the 2021 Mitsubishi Mirage can get 36 miles per gallon in the city and up to 43 miles per gallon on the highway. It is one of the most—if not the most!—fuel-efficient models on the market!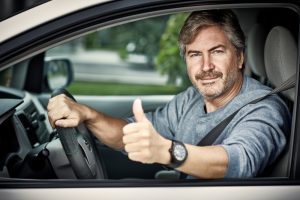 What is the Best Car for Infrequent Drivers?
Those who drive less than the average amount per year might opt for a car that isn't necessarily as fuel efficient. These drivers might not worry about maximizing every drop in their gas tank.
Instead, they may be more focused on details like cargo space or passenger space. Maybe they also want premium infotainment packages or upgraded navigation (like all-over cameras). These drivers may be moms who are shuttling their kids to school and navigating busy or tight spaces; they may need cameras to see all those kids running behind them and for extra safety.
Every driver has their own unique preferences for a new or used vehicle. Those who are less focused, though, on the miles per gallon stats may be zeroing in on price or other factors.
Use Carzing to Find the Best Car for Any Driving Habit
Whether a buyer is focused on finding the car at the lowest price or the vehicle with the best gas mileage, Carzing can help them find the best option for their needs. Carzing offers an easy to use search engine that lets buyers find cars by make/model, price, body type or just using keywords.
Once the search query pulls up all the results, buyers can further narrow down their choices by selecting from criteria like drivetrain, color or even selecting new or used models. They can even sort their searches by price, age (or year), mileage, distance or even just by the best option.
Carzing helps buyers zero in on the needs of each buyer's preferences. Eliminate the vehicles that are out of the budget, that don't include specific features or that are simply the wrong model type.
Once the perfect car is discovered, buyers also can use Carzing to prequalify for financing. Once again, buyers are in the driver's seat! They can find the financing option that works for their budget by looking at the monthly payment amount, or they can just search for the loan term length that they want. Some buyers don't want a long-term car loan and prefer shorter terms.
With Carzing's financing data, buyers can then visit participating dealerships and focus on finalizing the financing and buying the vehicle. At the dealership, fill out the credit application, take a test drive of the vehicle, and, hopefully, drive off in the perfect car!
Carzing can help buyers find the right car for their specific driving needs. Commuters can hunt for low-mileage vehicles and search for hybrid and electric vehicles. Those who don't hit the roads frequently may opt for used models or focus on the best price.