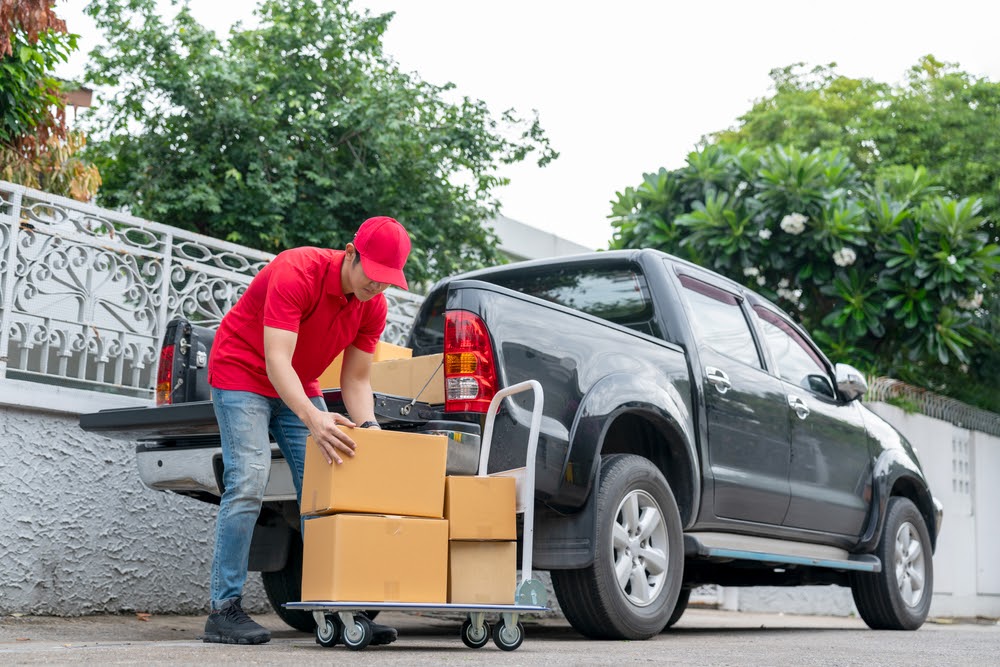 Here's How to Make Money with a Pickup Truck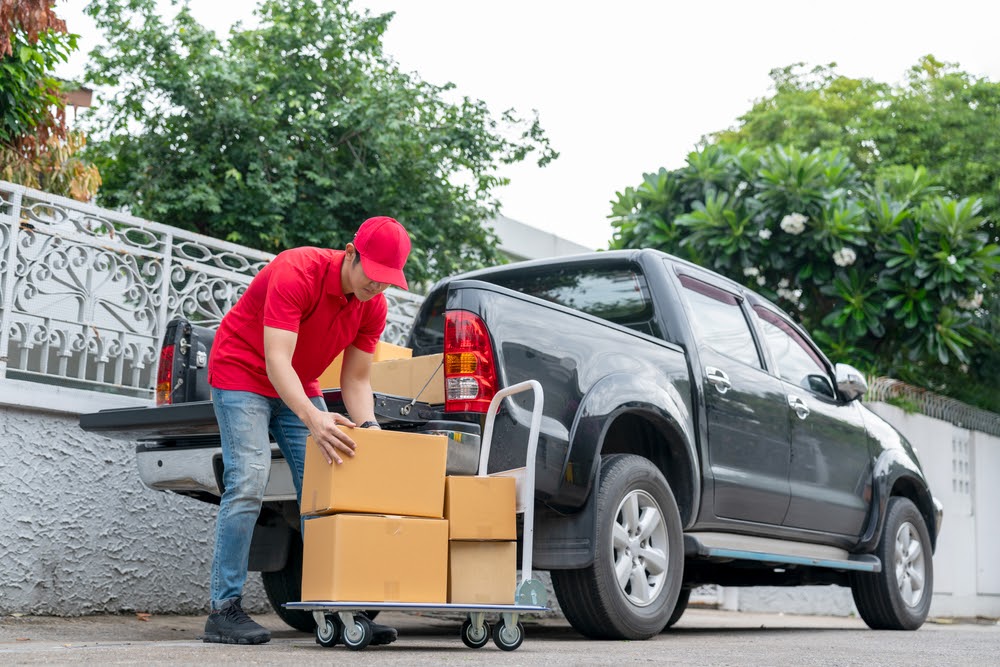 According to MotorBiscuit, one out of five new vehicles sold is a pickup truck. Why do consumers love the pickup truck? These road beasts offer heavy towing capacity, lots of cargo space for hauling and the ability to hit paths less taken.
Pickup trucks are ideal for anyone who needs a heavier vehicle with an open bed space for loading and a heavier body for towing. They're ideal for construction sites, farms and ranches.
A pickup truck also could be a workhorse in another way. Here's how to make money with a pickup truck.
Selling the Truck to a Dealership or Private Buyer
One of the most obvious ways to make money with almost any vehicle is to sell it to a dealership or a private buyer. However, in order to make a profit, the pickup truck has to have equity.
Equity is the difference between the vehicle's value and the amount that is owed on a loan. When a vehicle has an outstanding loan amount that is more than the value of the vehicle, it has negative equity and is termed as "underwater" or upside down.
However, if car owners have paid down their loan significantly or completely, there could be a decent amount of equity in the car. This means that selling the vehicle could be a profitable endeavor.
Car owners who are interested in putting their pickup truck on the market should research the vehicle's value via Kelley Blue Book. This requires owners to input data about their vehicle's condition, mileage and other features. Kelley Blue Book offers estimates for both trade-in value and private resale value.
Driving for a Rideshare Company
Some pickup truck owners might opt to use their vehicle to drive for an e-hailing service like Uber or Lyft. As a driver for these companies, car owners can typically set their own hours for a flexible part-time gig to help supplement their income.
However, before driving for a rideshare service, vehicle owners need to research the insurance needs. When the vehicle becomes a business, different vehicle insurance is often necessary. Lyft and Uber also could offer the extra insurance.
The amount that rideshare drivers could make might depend on many factors, including location, demand and the amount of time drivers want to devote to the service.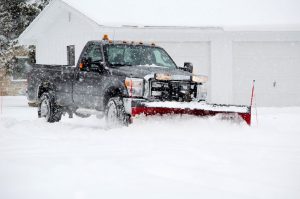 Working as a Snow Plow
Some pickup trucks might have the capacity to be able to offer snow plow services. However, truck owners will have to equip their vehicles for this gig. In addition, they also need to research insurance needs when offering snow plow services.
Multiple truck manufacturers offer snow plow packages for different models. In fact, Dodge announced it offers a package for the 2021 Ram 1500.
While income from snowplowing might only produce earnings during the brunt of winter months, in areas that get a lot of bad winter weather, the income could add up!
Offering Hauling Services
Some might need help with moving furniture or other large hauls. Owners of pickup trucks might offer their services for moving assistance or other hauling services.
Many pickup truck models have the bed space for furniture, moving boxes and other large items. In addition, their heavier build also could allow them to tow small or larger trailers needed during a move.
Again, though, additional insurance may be necessary and pickup truck owners should research these needs.
Towing Services
Not all trucks offer the towing capacity to tow another vehicle, but some are perfectly capable. Depending on the model, some pickup trucks can be used for towing services.
The towing business, though, can be 24/7. Tow trucks need to be available when the need arises, and this could be at 2 a.m.!
However, some trucks could be used to tow loads lighter than a vehicle. Perhaps this means helping someone tow a small trailer of equipment or some other towing gig.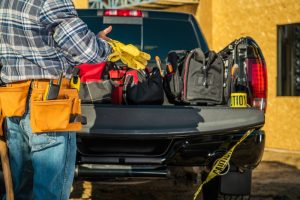 Helping on a Building Site
Some truck owners could offer their assistance on construction or building sites. Builders might need help hauling debris or other construction materials. However, these jobs may or may not be available in every area.
Factors to Consider Using a Pickup Truck for Side Gigs
Whether vehicle owners are using their pickup to make extra money on the side or for a full-time business, there are a few factors they need to consider. Insurance, taxes and other details are part of the gig and business ownership experience, too.
When running a business, extra insurance may be necessary beyond basic auto insurance. Business owners may need general liability insurance, extra auto coverage, professional liability coverage or other specialized coverage. Research these needs before using the vehicle for a side gig or job.
In addition, freelance gig workers aren't employees. This means tax responsibilities are on the individual. Work with a CPA or tax professional to better understand tax liabilities and how much to set aside for payments.
Those running a business also may be in need of a business license in their town or municipality. These details can be found via the town's website or by contacting the city clerk.
The business also may need to be registered via the state. This may depend on how the business is legally defined, however. An accountant or business attorney can help business owners understand business registration.
Use Carzing to Find a New or Used Pickup Truck
Looking for a new or used pickup truck? Use Carzing to find the best vehicles in the area. Carzing lets car buyers search by make/model, price, body type or specialized keywords.
Search results can be further refined by selecting from other specifications like transmission, color, drivetrain and more. In addition, results can be sorted by distance, mileage, age, price or even by best match.
When shopping for a pickup truck that the buyer wants to use for towing or hauling, make sure the options offer the capacity for possible business needs. Check towing capacity, and buyers also should research if the truck can be fitted for a snow plow (if they will be using it for plowing). Buyers may need to research via a manufacturer's site, too!
Once car buyers have discovered their favorite models, they can use Carzing to get pre-qualified for financing. No social security numbers are necessary! Carzing can help buyers find the loan terms and monthly payments that work for their budget needs.
In addition, Carzing also helps buyers understand how much money they should have available for a down payment for these different financing options. If there is a trade-in that the buyer will use with their purchase, they can enter this information, too.
The time at the dealership can be spent completing a credit application and taking the pickup truck for a test drive. Buyers can make sure the car they want is the best choice for them. With Carzing, they save time on the search and instead can focus on securing the deal at the dealership and using their new truck as a workhorse to help them drive more cash into their bottom line!