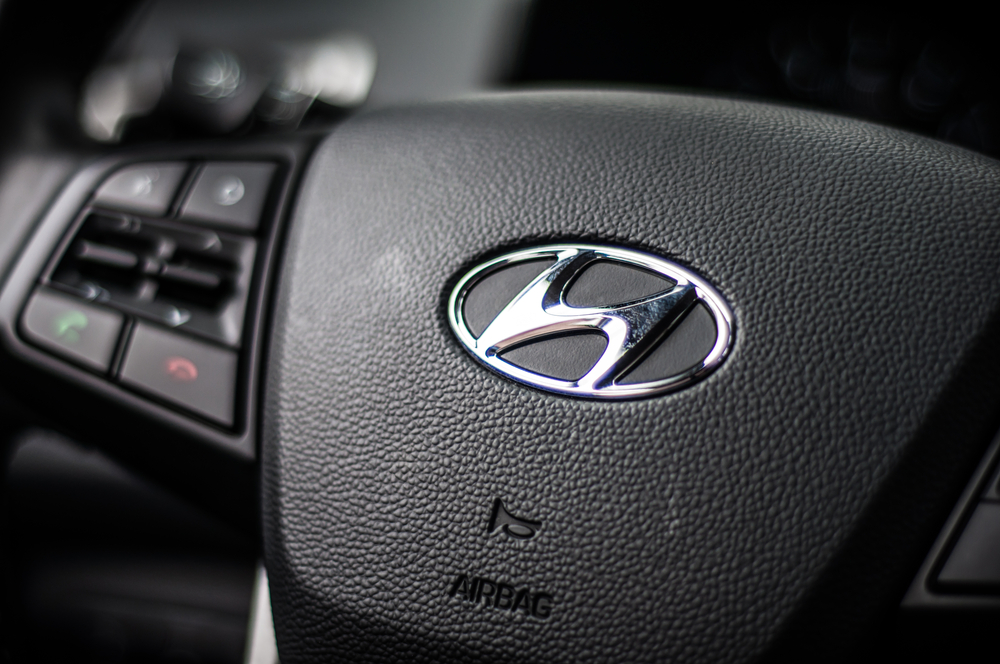 Is A Hyundai A Good Car?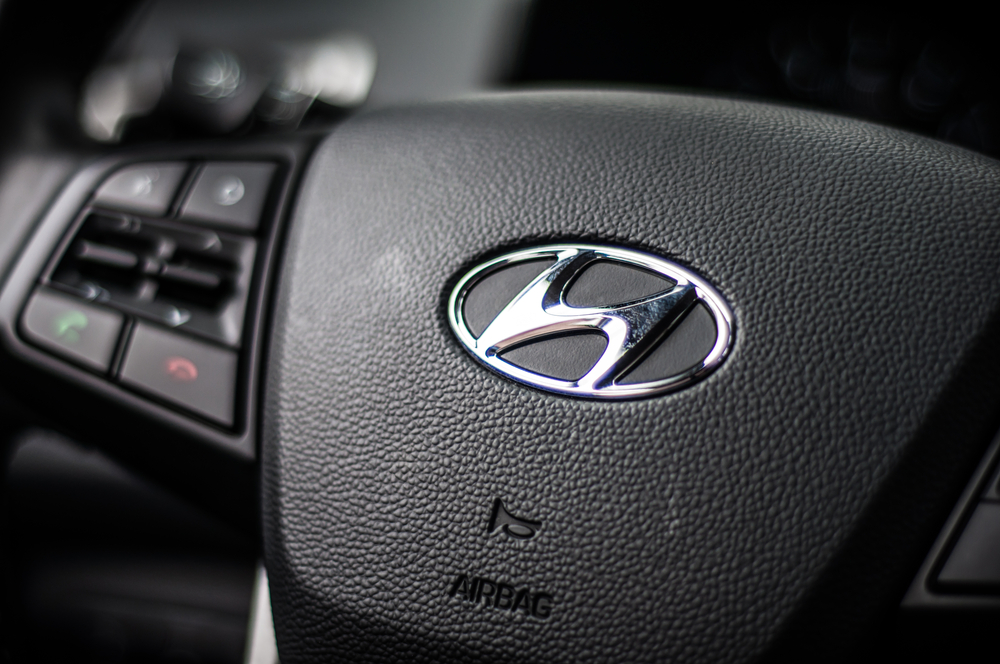 Buying a car is an exciting experience, but deciding which vehicle is right for you can be challenging. Some people start by choosing an automotive manufacturer rather than a specific model. If you're taking this approach, Hyundai may be one of the many automotive manufacturers you are considering.
Hyundai is a South Korean automotive manufacturer that was founded in 1967. Hyundai manufactures and sells a wide range of vehicles in the U.S., including sedans, SUVs, coupes, and trucks. Even in a challenging market, Hyundai has managed to find success in the U.S. In fact, the company sold over 738,000 vehicles in 2021, a 19% increase over 2020 sales.
If you're thinking about buying a Hyundai, it's important to do your research. Is a Hyundai a good car? Here's what you need to know:
Are Hyundais Reliable?
It's crucial to choose a vehicle that will last for a long time, which is why you should know whether Hyundai manufactures reliable vehicles.
According to Consumer Reports, Hyundai is the 6th most reliable automotive manufacturer. Consumer Reports gave Hyundai a reliability score of 62 out of 100 points. This score is calculated based on a number of factors, including:
Reputation in the automotive industry

Warranty coverage

Reviews from respected automotive critics

Reviews from verified customers
The average reliability rating falls between 41 and 60 points, which means Hyundai's reliability is above the industry average.
Hyundai also received a high reliability rating of four out of five stars from RepairPal. This was enough to earn Hyundai the title of the 4th most reliable automotive manufacturer according to RepairPal.
Based on this information, it's safe to conclude that Hyundai does manufacture reliable vehicles.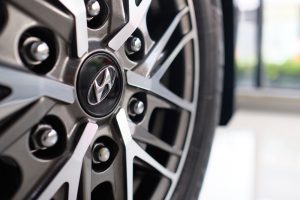 Are Hyundais Expensive?
The cost of a Hyundai can vary depending on the model and whether the vehicle is new or used. In general, though, Hyundais are more affordable than many other vehicles on the market.
One of the least expensive Hyundais is the Accent, which starts at under $18,000. The Ioniq 5, which has a starting price of nearly $45,000, is one of the most expensive Hyundai vehicles.
The purchase price isn't the only expense you will incur if you choose to buy a Hyundai. You will also need to think about the ownership costs, or more specifically, the cost of repairing and maintaining your new vehicle.
Fortunately, it won't cost a lot to repair and maintain a Hyundai. According to RepairPal, the average cost of repairs and maintenance for a Hyundai vehicle is about $468 per year. This is nearly $200 less than the industry average.
Are Hyundai's Safe?
Safety is another important factor to consider when deciding which make and model you should purchase.
New models feature Hyundai's SmartSense suite of safety technologies. These technologies are designed to help drivers maintain control of their vehicle and avoid collisions.
Some of the technologies in this safety package include forward collision warning, pedestrian detection, automatic emergency braking, lane departure warning, lane keep assist, adaptive cruise control, and blind spot warning.
Some Hyundai models are also designed with a driver attention warning system. This system monitors the driver's movements and behaviors to determine if they are paying attention to the road. If the system detects that the driver is distracted, it will notify the driver immediately with a flashing light and loud sound. This helps the driver stay focused on the road until they reach their final destination.
Because of features like these, Hyundai vehicles are among the safest in the industry.
What Are the Best Hyundai Vehicles?
If you're thinking about buying a new car, a Hyundai is a great choice. Here are some of the best–and most popular–Hyundai vehicles:

Hyundai Venue
The Hyundai Venue is a subcompact SUV that comfortably seats up to five adults. Even though it's a small SUV, it is designed with a great deal of cargo space. There is nearly 19 cubic feet of storage space behind the rear seats, but this increases to nearly 32 cubic feet of space when the rear seats are folded down.
The Venue also gets great mileage, especially for an SUV. You can expect to get about 30 miles per gallon in the city and 35 miles per gallon on the highway.
The interior is comfortable and spacious. There are also a number of high tech features that will make the drive more enjoyable, including a user-friendly infotainment system.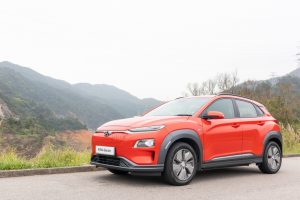 Hyundai Kona EV
The Hyundai Kona EV is one of the best electric SUVs on the market. It has a 258-mile range, which is well above many of the other electric SUVs in its class. Its standard charging time, which is about 9.5 hours, is roughly the same as other vehicles in its class.
However, you also have the option of using DC fast charging to speed the process up. This will recharge the battery to about 80% of its total capacity in less than an hour.
It also comes with a better warranty than its competitors. Every new Kona EV is protected by a five-year/60,000-mile basic warranty and a 10-year/100,000-mile powertrain warranty.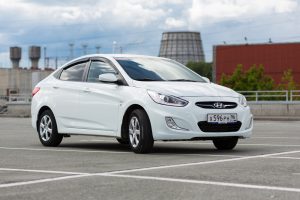 Hyundai Accent
The Hyundai Accent is a four-door sedan that is known for its affordability and reliability. Because it's a subcompact vehicle, it gets excellent gas mileage. You should get about 33 miles per gallon in the city and up to 41 miles per gallon on the highway.
The inside of the Accent is just as nice as the outside. Every Accent is designed with a touchscreen infotainment system, four-speaker audio system, satellite radio, and USB port. Additional features, including Apple CarPlay and Android Auto, are available on higher trim levels.
Newer models are also built with a continuously variable transmission (CVT), which provides passengers with a smooth and enjoyable ride from start to finish.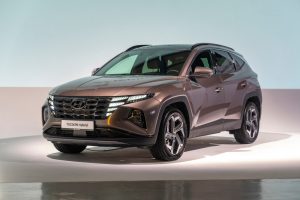 Hyundai Tucson
The Hyundai Tucson is a compact SUV, so it is slightly larger than the Hyundai Venue. This vehicle gets about 21 miles per gallon in the city and 28 miles per gallon on the highway, which puts it on par with other vehicles in its class.
The Tucson comes with one of the best warranties in the automotive industry. If you purchase a new Tucson, it will be covered by a five-year/60,000-mile limited warranty and a 10-year/100,000-mile powertrain warranty.
Every Tucson is packed full of advanced technologies and safety features, including a rearview camera to assist with backing up and a driver drowsiness monitoring system that will alert you if it detects you are tired.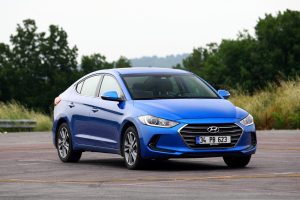 Hyundai Elantra
The Hyundai Elantra isn't the sportiest or fanciest compact car on the market, but it is one of the most affordable and dependable. This vehicle gets excellent gas mileage compared to other vehicles in its class. On average, the Elantra gets about 33 miles per gallon in the city and an impressive 43 miles per gallon on the highway.
If you're interested in buying an Elantra, you can choose between a hatchback or sedan. Both are designed with a wide range of safety features, but the hatchback provides a bit more cargo space than the sedan.
The Elantra also has a surprisingly powerful engine for a car of its size. This vehicle comes standard with a 2.0-liter four cylinder engine that is capable of producing up to 147 horsepower.