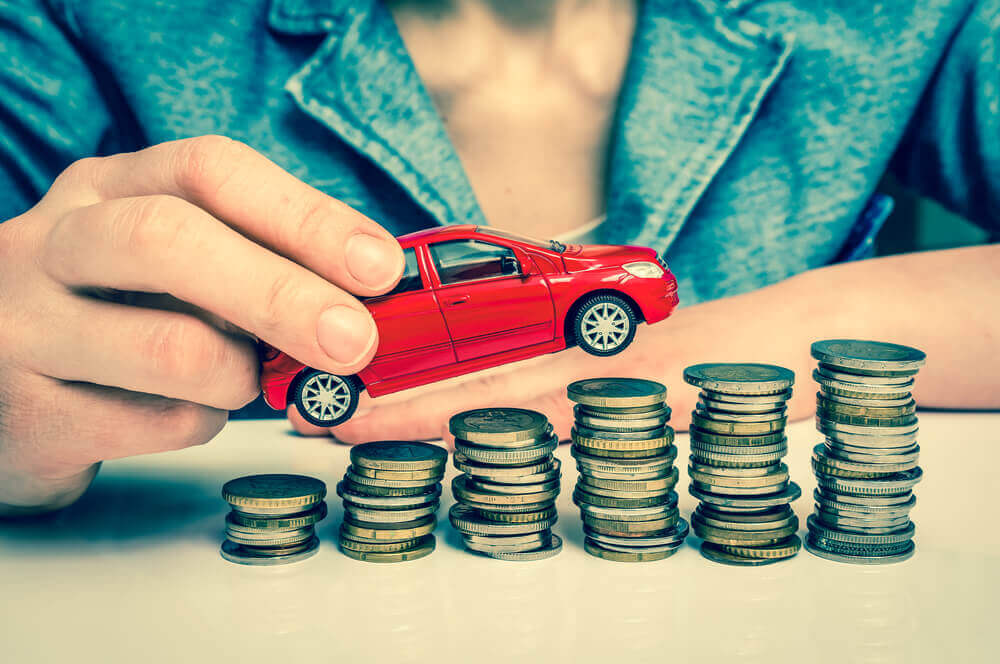 What is the True Cost of Owning a Car?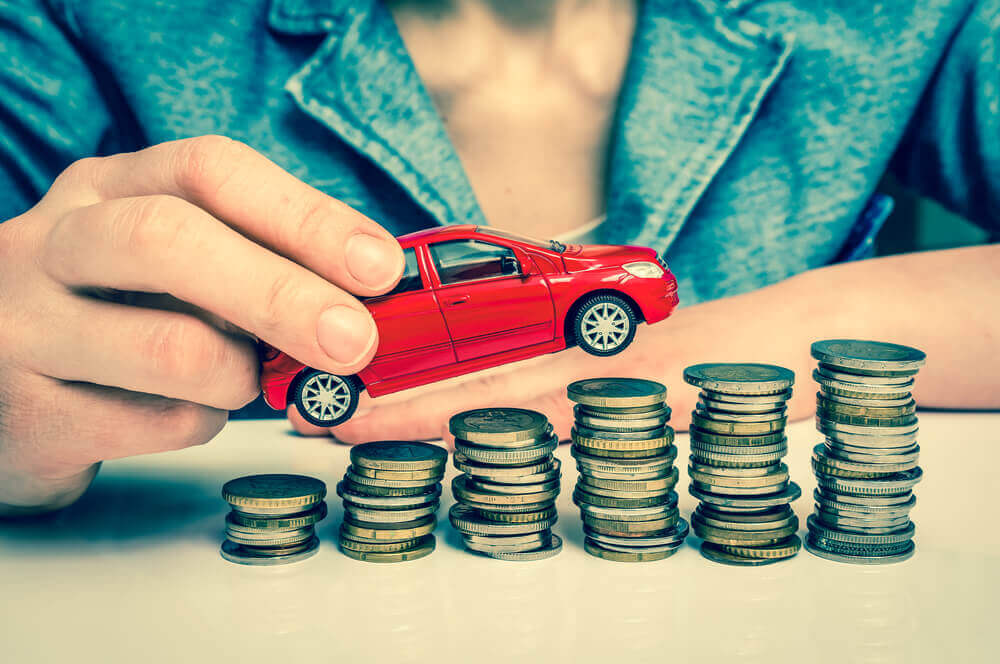 When shopping for a car, buyers might focus on what they expect to pay each month for that new vehicle. Buyers also might calculate their down payment to better understand this responsibility, too.
Unfortunately, the cost of owning a car doesn't just include the monthly car payment and the down payment. The cost of the car also doesn't go away after the loan is paid in full. What is the true cost of owning a car? The expenses might be more than consumers realize.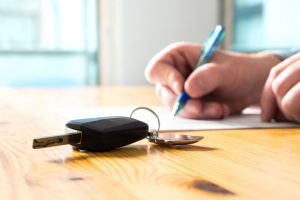 How Much for that Monthly Payment?
Buyers might focus solely on how much they can afford to spend on their monthly loan payment. In fact, many may zero in on this seemingly magic number.
Buyers who think that this is the beginning and end of prepping for those vehicle expenses might be in for a rude awakening. Investopedia explains that buyers should only spend about 10 to 15 of their take-home pay—after taxes are deducted—on all transportation costs. These costs include the car payment, car insurance and fuel (or electricity).
The amount a car owner spends on the car payment is important, but the cost of auto insurance and the fuel to drive the car need to be factored into the monthly expenses, too. Insurance costs might rise when buying a new car; but it really depends what car the individual is buying or what they are trading in. If the buyer is trading in a fairly new sports car and buying a minivan, then maybe their insurance cost decreases.
However, in general, buyers should expect a rise in insurance with that new purchase. If that doesn't happen, they can be pleasantly surprised. The insurance company, though, also can walk the individual through different deductibles, which can impact the insurance cost. There could be options in lowering the cost of insurance.
What about the price of gas? Unfortunately, the price at the pump never seems to be consistent. How can car buyers budget for gas? Car owners should understand the fuel efficiency of their new purchase. Then they need to know how many gallons are in the car's tank. And understanding driving habits can help finish solving the equation.
If a car owner knows they commute 60 miles round trip daily, then they know they will drive at least 300 miles a week. Divide that number by fuel efficiency of the vehicle (the MPG). If a car gets 30 miles per gallon, then the car owner knows they will use at least 10 gallons of gas each week. This may or may not be a full tank.
When planning for a visit to the pump, multiply the tank capacity by the price of gas to find out how much each fill-up will cost. If a car owner knows they will fill the tank once per week, then each month will require about four trips to the gas station. Figure this into the budget.
It sounds a bit cumbersome, but it gets pretty easy to figure out once car owners sit down with the numbers. Estimating the monthly fuel needs, though, may be sufficient in helping buyers understand this cost.
Tune-Ups, Oil Changes, Tires and Other Misc.
Even new cars will need tune ups, oil changes, tire rotations and, eventually, new tires (depending on driving habits). How much does all of this maintenance cost?
Typically, most cars will require an oil change around every 3,000 miles. That's the standard estimate, although some models can go longer between oil changes. Tire rotations are typically performed when the oil is changed; this is the easiest way to ensure tires are rotated regularly.
Oil changes can vary in cost. The price depends on the amount of oil a car requires and the type of oil, too. Certain synthetic oils are more expensive. Some cars also need more oil than the standard allotment provided in an oil change. The extra quart(s) will be an extra charge.
Eventually, the tires of that new car will wear down, too. However, this is usually after driving anywhere from 25,000 to 50,000 miles. While new tires won't be an immediate expense, it's just something that all car owners need to prepare in their budget.
Car owners might need new tires a bit sooner, though, if they have an accident or drive over debris like rocks. Flat tires can happen anywhere, unfortunately. How much are new tires? That depends on the vehicle. SUV and pickup truck tires are more expensive to replace. Some tire brands could be more expensive, too.
Cleaning & Interior Maintenance
The cost of a car also is going to include the price of keeping it clean. Car owners might need to budget for the occasional car wash, and they might need to purchase some cleaning wipes to keep the interior free of dirt and gunk.
While cleaning isn't a big expense, it is an expense tied to car ownership.
Vehicle Registration and Taxes
When purchasing a new vehicle, car owners may need to pay sales tax as well as fees to have it registered and titled. Titles and sales tax are a one-time fee. Title fees are typically inexpensive. However, to prepare for budgeting for these fees, car buyers can visit their state's Department of Revenue website.
Every few years, though, car buyers will need to update their license plate registration. The frequency may depend on the state of residence. Registration also will include a fee, and this fee varies by state.
In addition, some states also charge personal property taxes for automobile ownership. These taxes are typically charged yearly.
Every state has different laws regarding vehicle taxation and registration, and buyers need to research the taxes and other financial obligations related to vehicle ownership in their state.
Finding the Right Car
Buying a car and budgeting for that purchase begins with actually finding the right vehicle. Use Carzing to start the vehicle search; Carzing offers an easy search tool that lets buyers find cars by price, body type, make/model or just by using keywords.
Car buyers can narrow down their search results by selecting additional criteria from a menu to the left of their results. Buyers can choose to only view new models, or they could elect to shop just for used models. They also can select specific equipment (like backup cameras), color, fuel type, etc.
Carzing also lets buyers get specific with their price. A sliding toolbar enables car buyers to set the maximum amount they wish to spend on a vehicle. This can help buyers find cars that best meet their budget needs.
Car buyers also can sort their results by price, location, mileage, age or even just the best match. View cars that are least expensive at the top of the page, or they can opt to view the cars that offer the lowest miles first.
The buyer is in complete control when they shop for their car via Carzing. After they find exactly what they want, they can use Carzing to get prequalified for financing.
Carzing helps buyers find the loan terms and the monthly payment amounts that work best for their budget and their personal comfort. Some buyers don't mind longer loan terms, but others want to own their car outright as soon as possible. There are different options for different needs. Buyers also will understand exactly how much they can expect to bring for a down payment.
When buyers find the right financing option, they can print out the details to share it with the dealership. Then that visit to the dealership can focus on filling out the credit application and getting the deal finalized!
While car buyers will leave the dealership knowing that they have the best deal for their needs, they also can't forget that the car ownership journey also comes with other costs. The true cost of owning a car isn't just about the monthly payment but the price of insurance, fuel, maintenance and sometimes it even includes unexpected expenses, too.