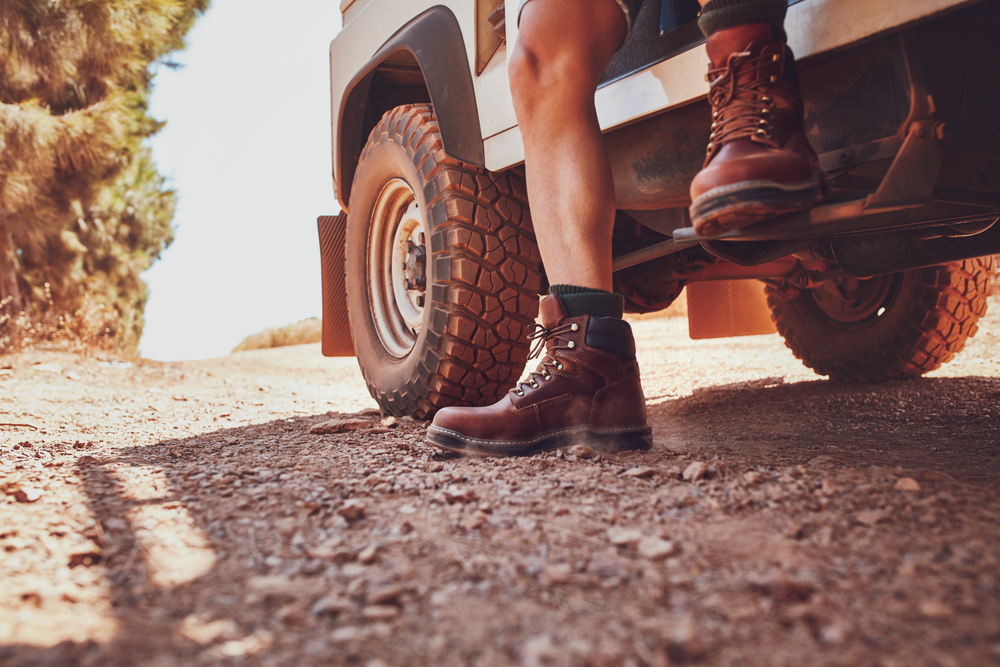 What Cars are Best for Short Drivers?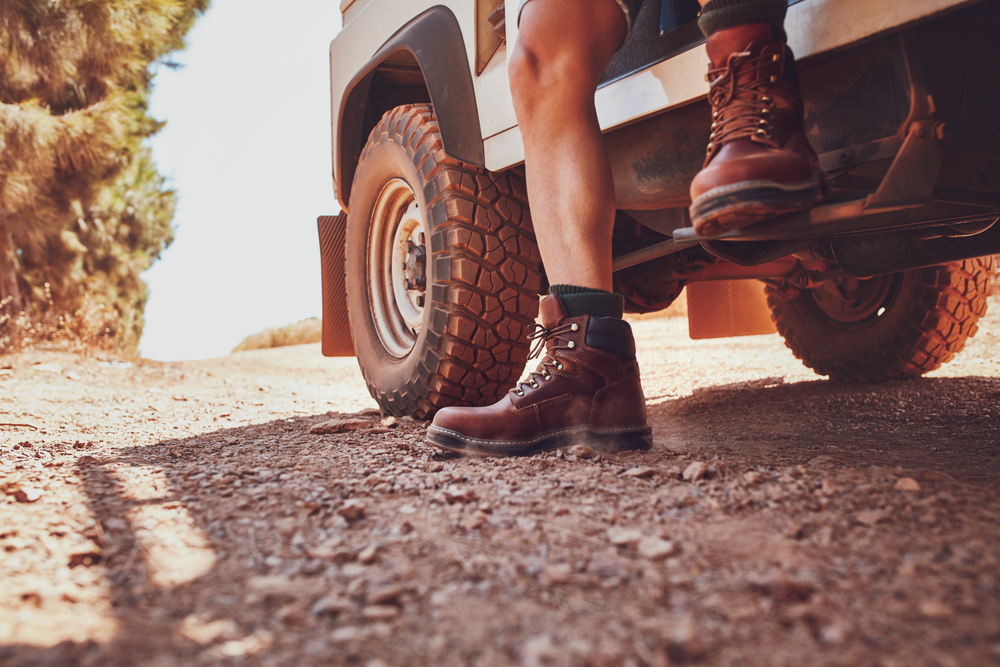 The driver's seat in most vehicles can be lifted or lowered to aid visibility and moved forward or backward for better access to the brakes and accelerator. Although the driver's seat can be modified for comfort and safety, some cars include too many blind spots for those who are more petite. Others feature bodies that sit too high for easy accessibility to those of all heights.
If the driver doesn't feel comfortable in a car, they won't want to drive it. What cars are best for short drivers who may find that some cars offer more obstructions, blind spots and even accessibility issues?
Multiple sites have ranked the best vehicles for shorter drivers. Kelley Blue Book (KBB), which is one of the most trusted automotive sources for both consumers and dealerships, listed these models as the best choices for those who are shorter in stature:
KBB explains that many car brands design their cars based on average heights. This means that individuals who are on the taller end of the spectrum or who are shorter might have issues in specific cars.
The site further notes that this isn't about isolating those who are taller or shorter, car companies simply need to find a design that works for most buyers.
As cars are produced on an assembly line in mass quantities, customization isn't really an option for many brands. While some luxury brands offer buyers the opportunity to create their own vehicles that fit their specifications, this typically comes at a high price.
KBB notes that those who are shorter might look for models that offer a few features that are more comfortable and provide easier accessibility. For example, the seats and steering wheel should have controls that allow them to be adjusted.
The height of the vehicle also shouldn't be too cumbersome. For cars that do sit higher off the ground, KBB notes that buyers should look for models that offer handles for helping to lift into the vehicle. Some vehicles also could be automatically lowered to the ground.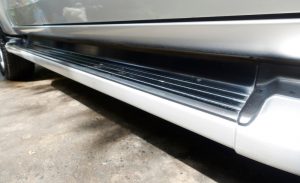 Exploring the Options
While KBB included 10 vehicles that are great choices for those who are shorter in stature, here is a more in-depth analysis at the top five choices:
Hyundai dubs this model "The adventurous family SUV." The Santa Fe offers room for five passengers, has a base price of $27,400 and gets 28 miles per gallon (MPG). It also is offered in a hybrid option. The Santa Fe XRT features running boards, which can ease entering and exiting the vehicle (think of it as a small step). The upgraded XRT option also offers blind spot monitoring, a surround view, and remote smart parking assist. However, even the base model includes safety systems like forward collision avoidance assist and blind spot collision avoidance assist. The base model also includes a tilt and telescoping steering wheel. The 2022 Hyundai Santa Fe received a Top Safety Pick+ rating from the Insurance Institute for Highway Safety.
The CR-V is a smaller SUV with a base price of $26,400 and offers great fuel efficiency—28 MPG in the city and 34 MPG on the highway. The CR-V includes numerous safety systems including blind spot warnings and a rearview camera that can show multiple angles. The 2022 Honda CR-V received a Top Safety Pick rating from the IIHS.
The Nissan Rogue is a small SUV with a base price of $26,050. The Rogue offers great fuel efficiency on the highway (35 MPG) and in the city (27 MPG). Some key features that make it a great choice for more petite drivers include four cameras to assist in parking and Rogue ProPILOT Assist that can help aid navigation. The rear bumper in upgraded models also includes a hidden button to activate the rear lift gate; those with their hands full don't have to lift a finger. The Rogue also received a Top Safety Pick+ rating from the IIHS.
The Toyota Camry is one of the most popular sedans on the market. The Camry is fairly budget friendly with a base price of $25,295, and it's also very fuel efficient (28 MPG in the city and 39 MPG on the highway). Standard features include an eight-way power adjustable driver's seat (with power lumbar support), a tilting/telescoping steering wheel, dynamic radar cruise control, and land departure alerts. In addition, the 2022 Toyota Camry received a Top Safety Pick+ rating from the IIHS.
The Mazda CX-30 is considered a subcompact SUV. It has a base price of $22,050 and gets a combined 28 MPG. Buyers can upgrade to include advanced safety systems via iACTIVESENSE, which offers Traffic Jam Assist, front and rear sensors (for parking), 360 degree View Monitor and more. The 2021 CX-30 received a Top Safety Pick+ rating from the IIHS.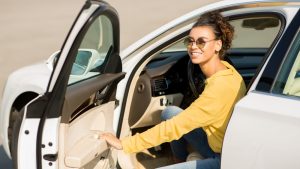 Before Buying, Consider a Test Drive
Many car buyers begin their research online to find the cars that fit their budget. However, buyers who need a specific fit or build from their car shouldn't forget to take a test drive.
Only driving the car can help a buyer understand if it's the best car for their needs. Make sure the seats are easy to adjust, scope out blind spots that could be problematic during drives and access lift gates and cargo spaces, too.
Taking a test drive isn't just about driving the car around the clock, but it's an opportunity for buyers to really understand the positives and negatives of the vehicle.
Use Carzing to Find the Best Car for All Heights
For individuals who need a car that fits their needs, use Carzing to find all the options. Carzing lets buyers find vehicles based on price, make/model or body type.
Search for specific cars recommended by KBB by typing in the make/model. This will provide all the nearby options. However, buyers also could opt to view older models, too. Just choose 'used' from the menu.
Results also can be sorted by price, location, mileage and age. This will provide the most relevant results at the top of the page so buyers don't have to scroll through pages of vehicles to find the best option.
Buyers also can use Carzing to get pre-qualified for financing. Carzing will show all the financing options available, and buyers can find the best fit for their budget needs. Review monthly payments and the loan term to ensure that the financing is the ideal choice. Then print out the details and take it to the dealership.
With Carzing, buyers can spend their time at the dealership on filling out the credit application, taking a test drive and, hopefully, completing the deal. For buyers who need to know that the car is their most comfortable option, don't skip the test drive. Buying the best car and driving off in the best car is about finding the option that fits the budget and your driving needs and comfort.