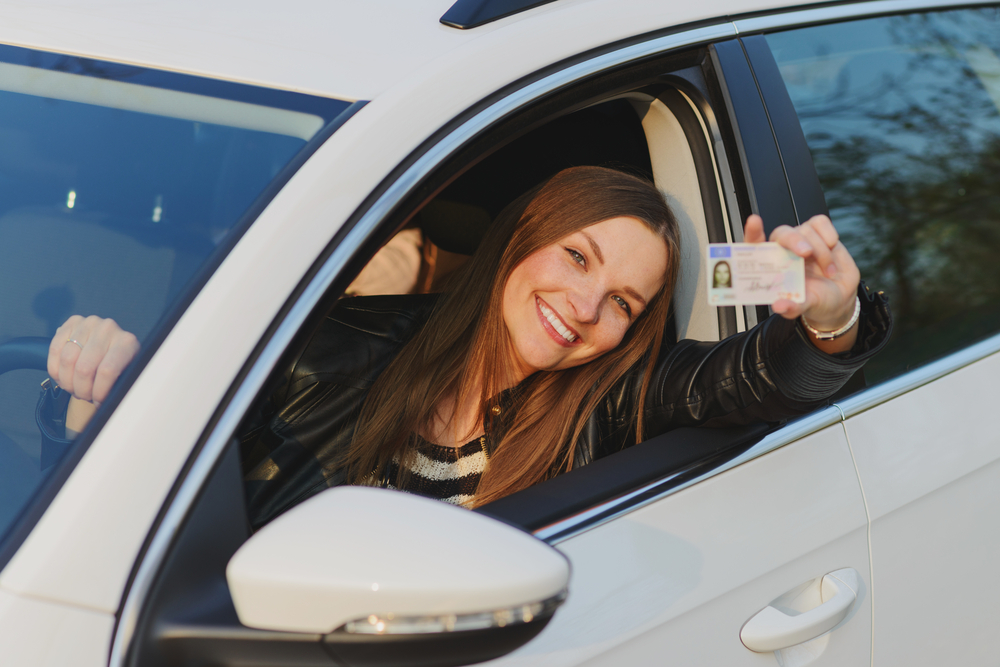 What is the Best Car for a New Driver?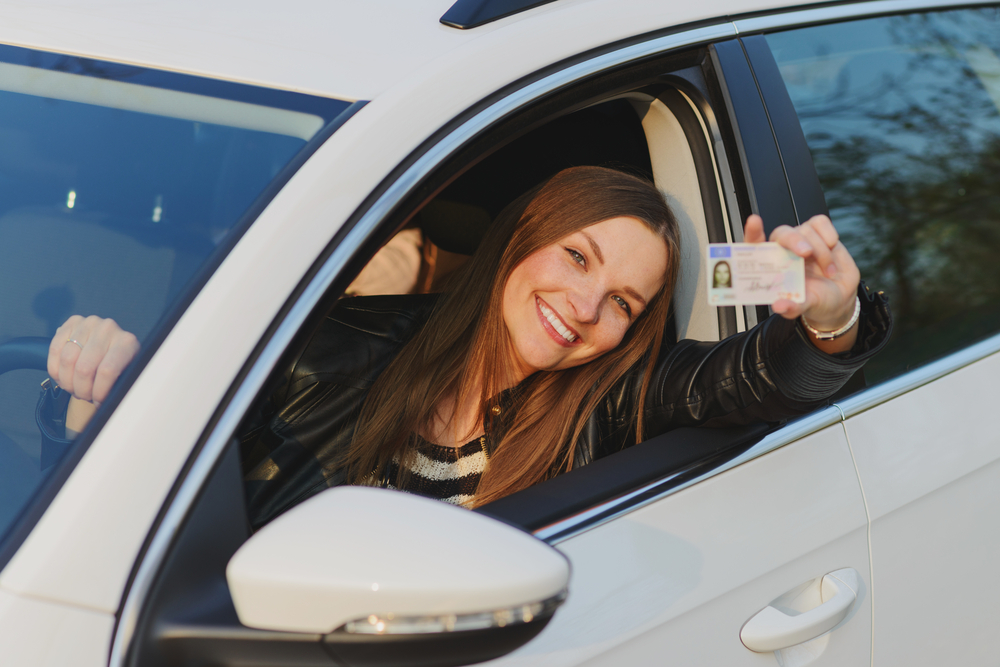 A new driver could be a teen that has just passed their driving test or it could be someone older who finally learned to drive. Some cities rely primarily on public transportation, and those moving from these major metropolitan areas might have never needed a license. Moving to a new area, though, could mean that driving is now a necessity.
For those who are new to the road, what are the best vehicles? What is the best car for a new driver? To find the best options, buyers might focus on the following criteria:
The Price of a New Vehicle
Adults who have just learned to drive might need to also purchase their very first car. Parents of newly-licensed teens might consider purchasing a car for their daily driving needs, too. The price of a new car might be a major factor in determining the best vehicle.
How much should an individual spend on a car? The budget for a new car really depends on the individual. Parents might not wish to allocate a large budget for a teen driver, for example.
An adult driver who is newly licensed, though, might have a larger budget for a new vehicle. For those who are unsure how much to allocate for a monthly payment, the rule of thumb is to try to budget less than 10 percent of monthly income (take-home pay, which is after taxes and other deductions).
Some buyers might be able to afford to pay more per month. Other buyers might have savings to pay for a vehicle in cash. Before looking for a new car, though, buyers should understand their budget so they only focus on models that are within their price range.
Safety
New drivers might not be confident on the road, yet. They are licensed, but they still have to acclimate to daily driving. However, becoming a good driver and a defensive driver takes time. Parents of new drivers looking for a car also might focus on the safety ratings of the vehicles they are considering.
To better understand the safety of different models, buyers can review safety reports via the Insurance Institute for Highway Safety's website. These reports show how vehicles performed in crash tests.
The safest vehicles are awarded a Top Safety Pick+ or Top Safety Pick rating/award. Many models have earned these honors, and some are incredibly affordable. Some safe budget-friendly options (less than $25K) include:
$22,350
$20,800
$22,645
2022 Toyota Corolla Sedan
$20,425
$23,590
$24,750
$22,995
Reliability
A reliable car shouldn't end up stalled on the side of the road or in the auto shop constantly. Dependability and reliability, though, are reviewed by J.D. Power after three years.
Every year, J.D. Power names the most dependable vehicle in each category. The winners are based on owner scores for cars that are three years old. Winners for 2021 were 2018 models.
To find the most dependable vehicles or the models with a consistent history of dependability, buyers could go through several years of these reviews to better understand how their favorite models compare. Models are given an overall dependability score and also are scored in three different areas: Quality & Reliability, Driving Experience, and Resale Value.
Fuel Efficiency
New drivers who are buying a car also might consider the vehicle's fuel efficiency. The price of gas could put a significant dent in the budget; if a car doesn't get good gas mileage, and the driver commutes long distances each day, the gas bills could add up quickly.
All models include information related to gas mileage. This figure is denoted in miles per gallon (or MPG). The most fuel-efficient model (that isn't a hybrid) is the Mitsubishi Mirage—it gets 36 MPG in the city and 43 MPG on the highway.
However, hybrids are the most fuel-efficient models on the market. While electric models also can save money for new drivers, the major caveat to these cars could be related to the availability of public chargers.
Those who don't live in an area where electric cars are popular might find that their public charging options are limited. Yet, many electric car owners elect to charge their car at home overnight. If the daily commute isn't extensive, electric cars can be an energy-saving option.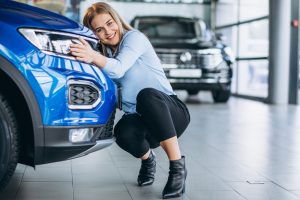 What Else Should New Buyers Consider?
While affordability, dependability, safety, and fuel efficiency are all major considerations for new drivers looking for a new (or first) car, they also might consider their comfort, too.
Those new to the road might opt for a test drive of their favorite models. A test drive can help the buyer better understand how they fit in the vehicle and if they like the way it drives.
Some drivers are taller and need more leg room. Others might be petite and need to be able to adjust the seats to sit higher. Taking a test drive enables the buyer to feel out the model. Some cars also could have cumbersome controls.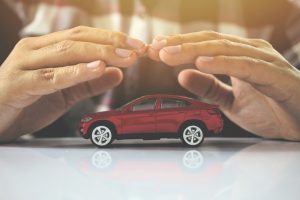 Ensure that Vehicle Before Driving Off the Lot
While the recommended budget for a new car should comprise less than 10 percent of take-home pay, buyers also can't forget about other car expenses like fuel, maintenance, and car insurance. In total, the price of the car shouldn't exceed 20 percent of take-home pay (opt for around less than 15 to 20 percent).
In regards to insurance, buyers should always make sure the new car is insured before even driving it out of the dealership. Call the insurance company to add the car to a policy. Keep the insurance card in the vehicle at all times.
Insurance companies might even offer roadside assistance as part of the coverage. This could be a beneficial consideration for new drivers; typically, roadside assistance can provide help in the event of a flat tire or other issues (like locking the keys in the car).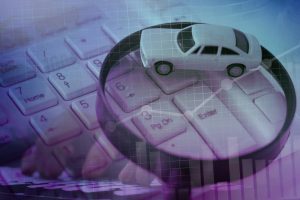 How to Find the Best Car for New Drivers
New drivers who are looking for a new car or their first car could use Carzing to review all their vehicle options. Search by make/model, price, or body type.
Buyers also can refine their results by using the toolbar to the left of their results. Choose to omit new or used options, select specific equipment, and set a price parameter to ensure that results are in the budget. Carzing also lets buyers sort their results by price, location, mileage, and age to see the best vehicle options at the top of the page.
When buyers find their favorite vehicle, they can use Carzing to get pre-qualified for financing, too. Enter data related to housing payments (mortgage or rent) and work history, and Carzing will show all the loan options for which the buyer might qualify.
Choose the financing with the best rates and terms. Carzing also helps buyers understand how much they need to allocate for their down payment.
With Carzing new drivers can find the best cars that fit their budget and that meet their other must-have criteria, too. Carzing lets buyers control the new car hunt to find the best vehicles and the best financing, too.