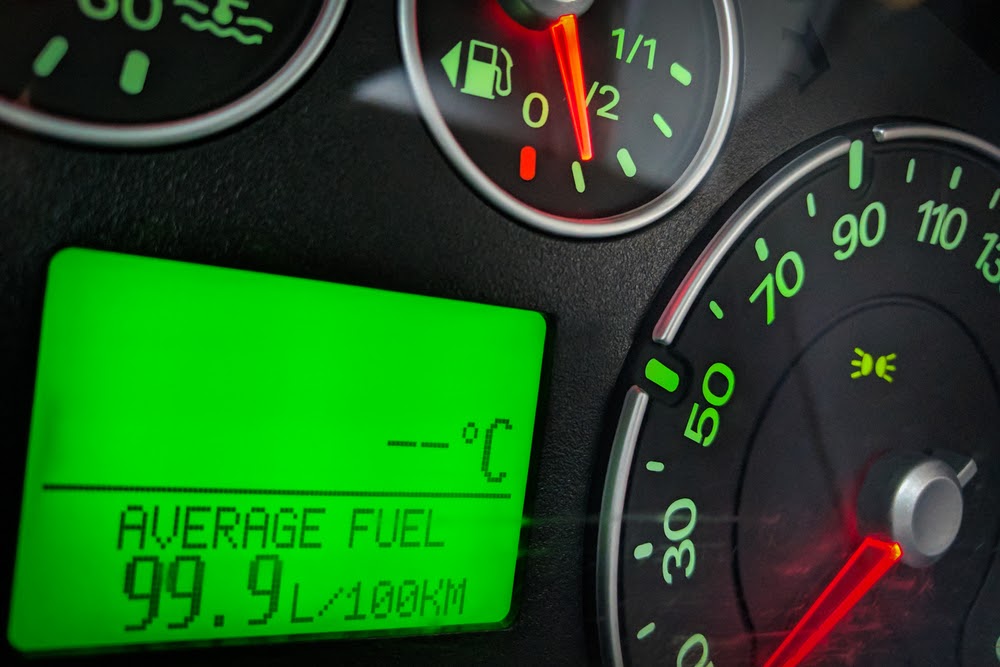 What is the Best Car for Gas Mileage?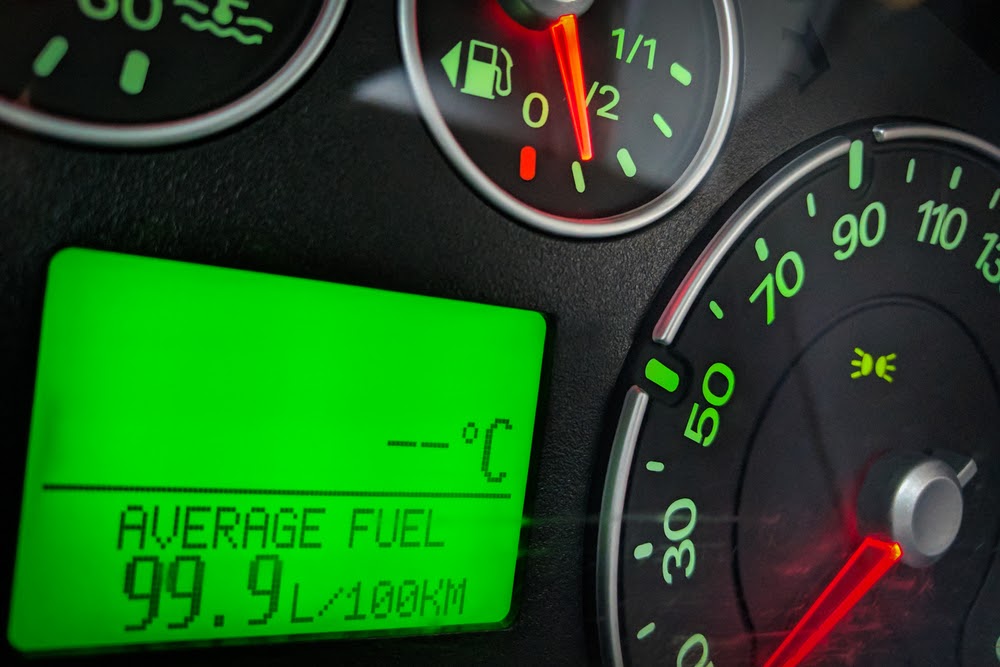 Making multiple stops at the gas pump to fill up the tank isn't any driver's favorite part of vehicle ownership. Every time the nozzle is popped into the tank and the numbers start spinning, car owners know that their car has sucked down more money.
Car owners who commute long distances or those who simply want to save money on gasoline might consider purchasing a fuel efficient vehicle. What is the best car for gas mileage? Here are the options!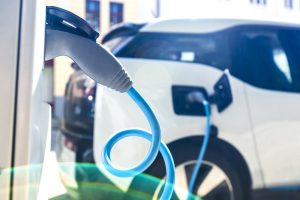 The Most Energy Efficient
Electric is the most energy efficient type of vehicle on the market. Obviously, these vehicles don't use gas and never require a trip to the pump. They do need to be recharged, though, as the engine is powered by a battery.
For some car buyers, electric is simply not an option. In some areas, recharging stations are not plentiful. This could mean that car owners could be forced to Google their nearest charging station when their energy starts to drain.
Electric cars also tend to be a bit more expensive. However, in areas where these cars are popular, there could be a great used market. In this case, buyers could find more budget-friendly vehicles.
Some car buyers just aren't yet ready to fully commit to electricity. Sometimes it's simply a preference.
For those who are interested in shopping for an electric vehicle, buyers will need to understand that energy efficiency is not measured in miles per gallon but miles per gallon equivalent (MPGe) and/or range (this is how far a vehicle can travel on a full charge).
Among 2022 electric models, the Lucid Air G Touring AWD ranks as the most energy efficient. It boasts 131 MPGe combined (city and highway). Lucid's models also took the second and third spots, too!
This list could change, though, as some of Tesla's newest models haven't yet dropped.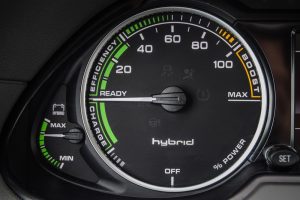 The Most Fuel Efficient
Car buyers who want a mix between standard fuel injected engines and an electric option can choose a hybrid. As these vehicles are a mix between the two types, they are less energy efficient than an electric model but much more fuel efficient than a standard vehicle. Many hybrids can get more than miles per gallon (combined city and highway).
FuelEfficiency.gov lets drivers report their gas mileage. Site visitors can choose from a variety of different options to find vehicles and their mileage stats. Here are the top five 2021 hybrid models with the best gas mileage:
59 MPG
56 MPG
55 MPG
Hyundai Elantra Hybrid Blue
54 MPG
52 MPG
For the 2021 models, Hyundai's Ioniq Blue drives in with the best gas mileage. It's actually pretty budget-friendly, too. The new 2022 model boasts the same great gas mileage and a starting price of $23,600.
The least expensive hybrid, however, is actually a truck! The 2022 Ford Maverick is priced less than $20,000 and can get around 40 miles per gallon. Compared to other hybrids, that isn't the best gas mileage. However, when compared to other trucks, that's a great MPG!
Standard Cars with the Best Gas Mileage
Most standard vehicles can offer very different fuel efficiency ranges. However, larger vehicles like SUVs and trucks are often known to guzzle a lot of gas because of their size and weight. The most fuel-efficient truck or SUV–that isn't electric or hybrid–might not really be very fuel efficient.
For standard cars, what are the most fuel efficient options if the buyer doesn't want a hybrid or electric? The most fuel efficient standard vehicles are often smaller, even compact. While drivers might consider 30 miles per gallon to be fuel efficient, some compact car models might have a surprisingly high gas mileage.
The most fuel efficient vehicle is the 2021 Mitsubishi Mirage. Priced at only $14,295, the Mirage can get up to 43 miles per gallon on the highway and 36 miles per gallon in the city. Or about 39 MPG combined. The Mirage is compact, but it's extremely budget-friendly and is a very fuel efficient option for commuters.
The Price of the Pump
Car owners with long commutes may be more focused on gas mileage, because the price of fuel can have a large impact on their monthly expenses. Unfortunately, the price of gasoline is dependent on market variables. Supply and demand and even natural disasters can raise the price at the pump, and sometimes the hike in gas prices can be dramatic.
For those who drive long distances, the price of gas adds to the cost of their transportation. Fueling up often might put a significant crunch on the finances. When gas prices jump, and trips to the pump are frequent, consumers might have to cut expenses from elsewhere.
The cost of owning the vehicle doesn't just begin and end with the monthly payment and insurance costs. Filling up that gas tank can add hundreds of dollars to the monthly operating cost of the vehicle. Choosing a fuel efficient vehicle can help decrease those operating costs, especially if car buyers opt for a budget-friendly and fuel-efficient vehicle.
Use Carzing to Find the Car with the Best Gas Mileage
Buyers looking for a new car can use Carzing's easy search query tool to find the most fuel efficient vehicle in their budget. Carzing lets buyers search for cars by make/model, price, body type or keywords.
Buyers who want an electric model can search for "EV" or "electric" or search for "hybrids." Some buyers have model preference, and this can be the start of the Carzing search. The site will pull up all the available vehicles in the area that fit the search criteria.
If the results are too plentiful, buyers can narrow down their options by selecting from additional options from the menu to the left of their results. Choose specific equipment, drivetrain or even search by fuel type. Car shoppers can even decide to remove either new or used models from their results.
To make the search for the perfect vehicle even easier, car shoppers also can sort their results by price, distance, mileage, age or just by best match. This can allow shoppers to view their least expensive results first or opt to view the lowest mileage vehicles at the top of their results.
When car buyers have decided on the perfect vehicle, they also can get prequalified for financing via Carzing. No social security number is required! Buyers just need to enter data related to trade in value or current outstanding loan amounts. Carzing can find available financing and car buyers can determine the best terms and monthly payments for their financial needs.
Once the buyer finds the best financing, they can print out the information and present this at a participating dealership. It's simple! The process can be done at home, during the day or night. Search for a car at the most convenient time. The buyer is always in control.
When the hard work can be done from home, the details can be reserved for the dealership visit. Fill out the credit application, take a test drive, and ask any necessary questions. Finish the deal, and drive off the lot in the car that won't break the budget in gas costs!
What is the best car for gas mileage? Use Carzing to find all the electric, hybrid and fuel-efficient options that won't gulp gas and drain the budget!