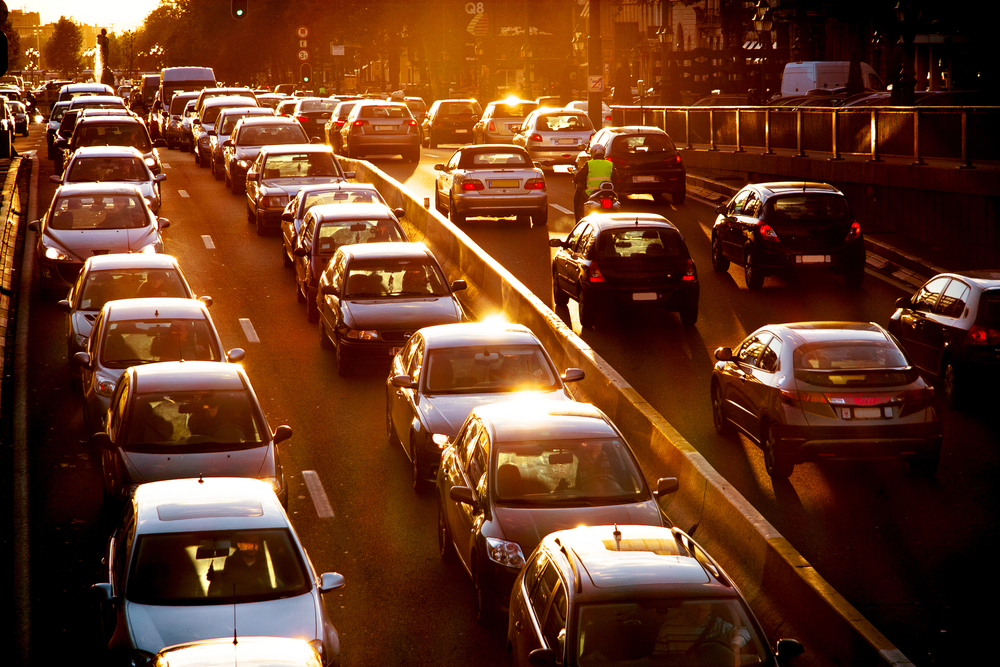 What is the Best Car for High Mileage Driving?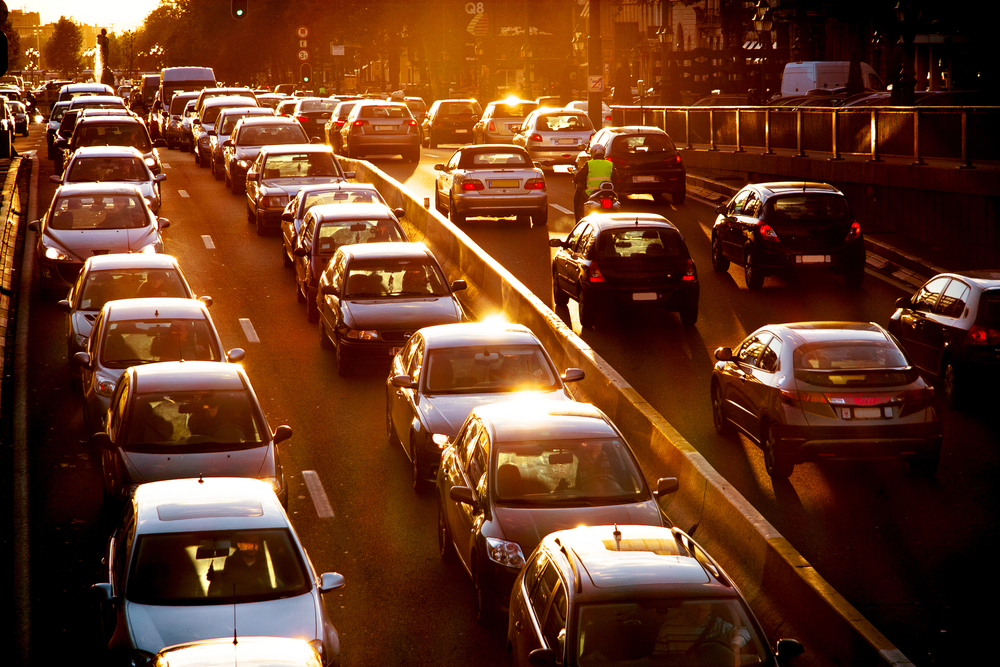 Car buyers on the hunt for a vehicle that can endure long commutes might wonder about being on the hunt for the best car to fit their driving needs. For many car buyers who drive long distances, past car purchases might have been limited to models with high fuel efficiency.
Now, though, fuel is not necessary for all models on the market. And the independence from gassing up at the pump might appeal to many drivers who commute. What is the best car for high mileage driving? And should buyers only be eyeing fuel efficiency if they drive long distances regularly?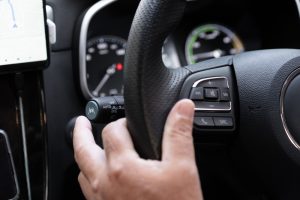 Comfort and Safety Features
Travel-heavy jobs like delivery personnel, territory-focused sales jobs, and even rideshare drivers might accrue high mileage on their vehicles. Those who live far from their place of work might endure long commutes that also add to the numbers on the odometer.
For jobs requiring that the car become almost a second office, comfort is necessary. Sales positions who drive hours to meet customers in their territory likely don't want to be stuck in a car without cruise control or sitting in a front seat with constrained leg room.
In addition, long periods on the road may mean that the driver is going to be stuck in heavy traffic situations or just deal with more situations on the road that could lead to an accident. Those who drive for their job may be stuck on highways or city streets during snowy conditions or storms when most are trying to avoid these conditions.
Safety features add to the security of the driver and can help alert drivers of obstacles or other issues. To ensure the best and most comfortable and safety-enhanced driving experience, commuters and those who live on the road might opt for the following features:
Cruise Control
This allows the driver to set the speed on the highway to give their foot a rest during long drives. This is a feature that's used when roads aren't crowded or busy and perhaps during off-peak driving hours.
Heated Seats
During the bitter cold, drivers may want extra heat features in their vehicle. This can make the drive a bit more comfortable.
Leather Interior
The interior preference is really up to the driver. The benefit of leather seats is that they can be a bit easier to clean than cloth, and they may offer more durability.
Power Seat Controls
Adjusting the seat is easier with power controls. This means that the driver just has to touch a small level to move the seat forward, backward, etc.
Camera Navigation
Rear cameras can help drivers back out of tight spaces. Front-end or all around cameras can further aid navigation.
GPS Navigation
This may be especially useful for sales employees who need to locate a new client's office or when driving in a new area.
Front Impact Warning
Many newer models include warnings that stop the car during traffic situations to lower the risk of a crash. Again, this feature may be useful for those who drive often and who navigate busy streets and highways.
Blind Spot Alert/Warning
This is a warning system to alert the driver when another car or obstacle is positioned in the driver's blind spot. This safety feature is beneficial for highways and busy city streets.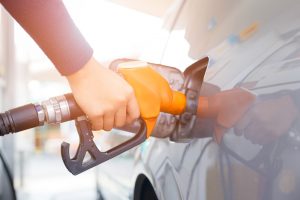 Fuel-Efficient Models
Those who drive frequently for their job or those with long commutes will accrue lots of miles driving; depending on the energy efficiency of the vehicle, drivers may face extra visits to the gas station fueling up their vehicle. The best car for high-mileage driving also might be the most energy efficient.
The higher the numbers on the odometer, the more maintenance visits a car might need, too. High-mileage cars might lead to more expenses at the mechanic for oil changes, tire rotations and routine and other repairs or maintenance work.
Drivers likely don't want to add more money to their car expenses by choosing an automobile with poor fuel efficiency. Ideally, high-mileage drivers will want to maximize every drop of fuel. This means choosing the most fuel efficient or energy efficient vehicles.
Some car buyers have always opted for the standard fuel-injected engine. When choosing cars that use standard fuel to power their engine, buyers might want to look at the models that offer the highest miles per gallon. The most fuel efficient models are hybrids, as they operate on a combination of electricity and standard fuel.
The U.S. Department of Energy's site FuelEconomy.gov lists the most fuel efficient hybrids on for 2022. These models are:
50 MPG
50 MPG
52 MPG
52 MPG
52 MPG
Hyundai Sonata Hybrid Blue
52 MPG
52 MPG
Hyundai Elantra Hybrid Blue
54 MPG
55 MPG
56 MPG
59 MPG
While the Hyundai Ioniq Blue takes the top spot in fuel efficiency, all the hybrid models on the list offer more than 50 miles per gallon (this is combined city and highway miles). Car buyers might be curious if any standard vehicles (non-hybrid) offer similar fuel efficiency.
Economical and Fuel Efficient Non-Hybrids
The most fuel efficient standard model might be the 2022 Mitsubishi Mirage and the Kia Rio which both can get up to 36 miles per gallon in the city. However, the Mirage boasts up to 43 miles per gallon on the highway, while the 2021 Rio only gets up to 41 miles per gallon on the highway. The Mirage is a compact car, which might not be a choice preferred by drivers who want more space to stretch when they are driving long distances.
However, as a commuter car for those who need to drive extra miles to reach their office, smaller cars that offer decent fuel efficiency could be an option. In addition, cars like the Hyundai Elantra (which, like the Mirage, boasts up to 43 MPG on the highway) and the Mirage both may be priced more economically, too.
Buyers who want a fuel efficient car at a budget-friendly price might research smaller sedans or compact cars.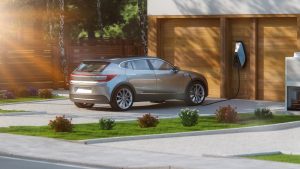 Electric Vehicles
The most energy efficient vehicles on the market are, without question, electric models. While hybrids boast more than 50 miles per gallon, electric models can boast more than 100 MPGe (this means miles per gallon equivalent).
However, newer electric models could be more of an investment than a standard vehicle or even a hybrid, although this isn't always the case. Electric vehicles also aren't only sedans; buyers can find electric SUVs, too.
Those who drive for hours at a time may opt for a larger electric SUV for its larger size, comfort and energy efficiency. While these models are the most energy efficient, drivers may face a few issues using them as long-distance travel vehicles.
Areas like San Francisco and Seattle have widely embraced electric vehicles, and, in these cities, charging stations may be plentiful. Drivers who are traveling to more remote locations or to cities where electric vehicles aren't as popular could have a difficult time finding a place to recharge.
Still, the electric option could be the cheapest to operate. Drivers may just have to research nearby charging stations before hitting the road for their destination.
Use Carzing to Find the Best Car for High Mileage Driving
Carzing can help buyers find the best car that can handle high mileage travels. With Carzing's easy search query tool, buyers can find cars by make/model, body type, price or just using keywords.
Results can be further filtered by selecting from other criteria. For example, buyers can omit used cars or check different equipment features that they want for their vehicle (like camera systems, navigation, etc.).
To simplify the search, buyers also can sort their results by price, age, mileage, distance or just by the best match. For buyers who want a car that will tackle many miles on the road, choosing a used model might mean finding the option with the lowest mileage.
When buyers find the best car for their driving needs, they also can use Carzing to get prequalified for financing. Find the loan terms and the monthly payment prices that meet the buyer's financial needs. Carzing even helps buyers learn their down payment expectations.
The search for a new car is more relaxed and the buyer remains in control. When buyers use Carzing, they can save the most important details for the dealership visit. Take a test drive, complete the credit application and complete the buying process.
With Carzing, the best car for high mileage driving is only a click and a simple search away!