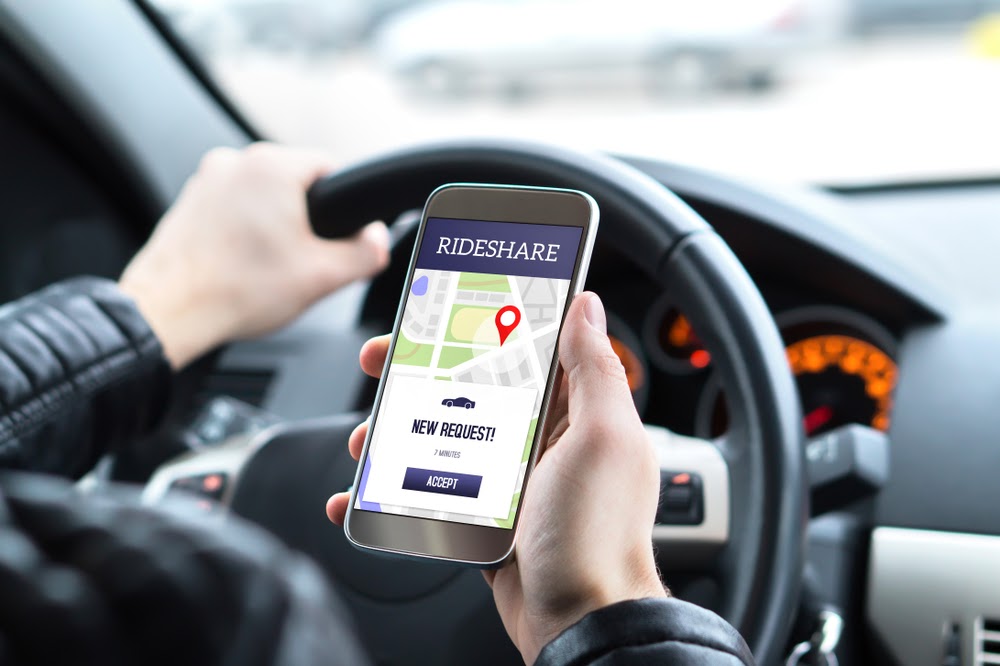 What is the Best Car to Use for Uber Drivers?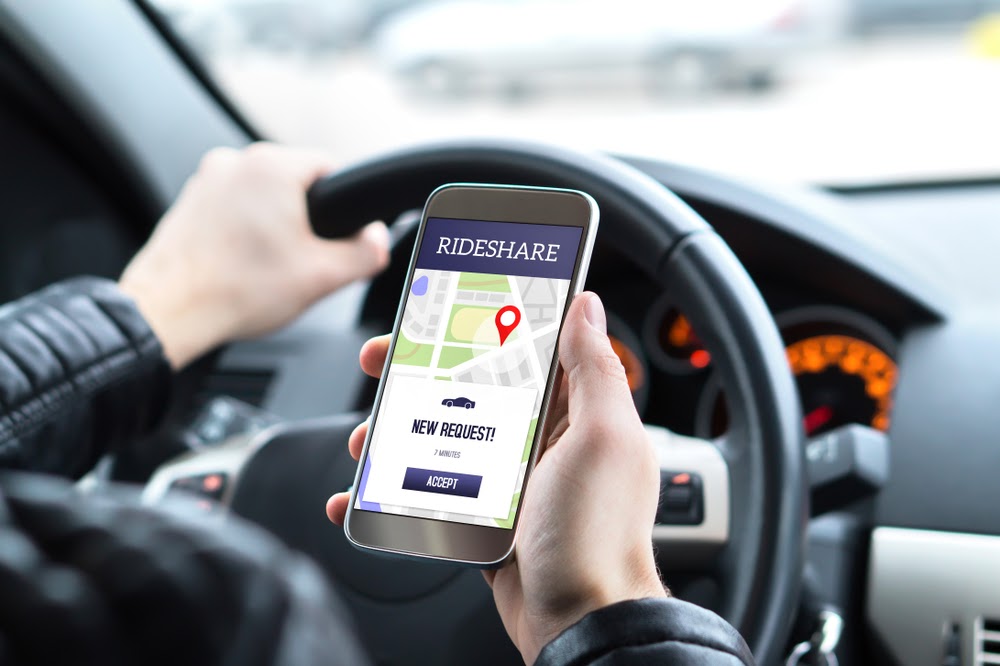 Driving for a rideshare service like Uber can be convenient for car owners needing to make extra money to help ends meet. Drivers for Uber are independent contractors, meaning they aren't employees of the company and this status allows them freedoms like choosing their own working hours.
Drivers for Uber can make an estimated $1,013 per week, however this amount can vary per hour driven and location. Driver reputation also may play a part in how many passengers reserve an Uber driver. What about the driver's car? What is the best car to use for Uber?
When working as a driver for rideshare services, passenger space, cargo room and fuel efficiency could be top considerations for the best rideshare car. However, for passengers finding a car with a spacious clean interior and cargo space for luggage also might be top considerations when choosing a ride.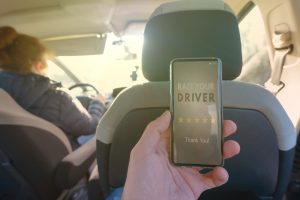 Transportation Costs and the Price of Fuel
Investopedia notes that an individual's monthly transportation costs include any and all expenses at the pump. Rideshare drivers may spend all day driving, and this means that the tank will have to be filled more frequently.
Those looking for a new car to use as an Uber driver might consider the fuel efficiency of the vehicle. While gas may be a tax deductible expense, it's still an expense that drivers need to cover in order to do business.
Drivers may search for the most fuel efficient options for their rideshare vehicle. Hybrids and electric vehicles are the most efficient. However, there are several vehicles—like the Mitsubishi Mirage—that are extremely fuel efficient. It should be noted that the Mirage is considered a compact vehicle, and this might not be the body type choice for all drivers.
Fuel Efficient SUVs
Some car buyers might prefer a small or midsize SUV, as these vehicles tend to do well in different weather conditions and offer plenty of passenger space and cargo room. So what are the most fuel efficient SUVs?
Kelley Blue Book (KBB) offers a long list of options, but here the top 10 most fuel efficient:
2021 Mini Cooper Countryman PHEV
2021 Hyundai Kona Electric
Driver Ratings on Uber
Passengers looking for an Uber might look at driver ratings before selecting their ride. Previous passengers can leave a rating for a driver, and this rating may influence the driver's popularity.
Drivers can earn up to five stars per Uber's rating system. The company details what drivers can do to help garner a five-star rating from passengers. Uber reports that car cleanliness, kind and easygoing attitude of drivers, and drivers who follow safety laws and who stick to a preferred route all rate high with passengers.
Consistently high ratings could mean more passengers for the driver, as this top-tier rating tends to guide the reputation of the driver.
Cleanliness Matters!
The only preference related to the vehicle that passengers noted when giving high ratings was the condition of the vehicle, particularly its cleanliness. Passengers don't seem focused on hailing only vehicles that are luxury automobiles or even those that are larger than average, but passengers do expect that the car should be clean.
This is an easy factor to control for any car owner. Keep the car doors and handles wiped down, vacuum the interior, wash the exterior and keep the passenger spaces clean of any clutter.
In addition, drivers also might keep their cargo space (including the trunk) free from clutter, too. Passengers may need to store luggage or other packages in the trunk and cargo spaces of the vehicle. Some parents might even have a stroller that needs to be folded and stored away.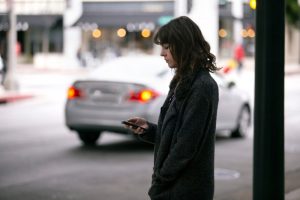 The Best Car for Uber Passengers
Finding the best car for Uber drivers is really a decision guided by the driver. Some Uber drivers pick up passengers in compact sedans, others drive larger SUVs.
For car buyers who are planning to drive for Uber and who are looking for a car specifically to serve as a rideshare vehicle, budget, space, condition and mileage may be top factors. High-mileage used vehicles might not be the best choice, as rideshare drivers will only add more miles to that high number on the odometer.
Budget
Every buyer also likely has a budget in mind. The perfect rideshare vehicle should fit into the buyer's budget. Not sure how much to spend? Investopedia explains that consumers should spend between 10 to 15 percent of their income (that's after taxes are withheld) on their transportation needs, but this number isn't just the car payment. Transportation also includes car insurance and any fuel costs.
Space
Vehicle size or interior space is really a personal preference. Again, some rideshare drivers may own a compact sedan. Choose the space that works for personal needs as well as work needs, but mind the budget, too!
Condition
Yes, that used vehicle might be a bargain, but how does the interior look? Can the owner fix it up to make it look acceptable to passengers? Is the paint rusty? These all may be factors to consider. When shopping for a used automobile, always visit the dealership to check it out in person and take a test drive.
Mileage
Cars with high mileage will accumulate even more miles on their odometer when being used as a rideshare vehicle. Higher mileage may mean more trips to service the automobile. When looking at high mileage vehicles, weigh the pros and cons if the buyer will be using it for Uber.
Use Carzing to Find the Best Car to Use for Uber
Carzing can help buyers find the best car to use for driving for Uber. Carzing's search engine lets buyers find cars by make/model, price, body type or just using specific key words.
If the search results are too vast, buyers can select from other criteria to further narrow down their results. Discard used or new models or choose a specific color or drivetrain. Buyers can get specific about what they want to find that perfect vehicle.
Search results also can be sorted by price, mileage, year (age), location or the best match. If results are too sparse, buyers also can expand their search by widening the geographic preferences. Expand the search to 100 miles or more. Just be aware that searching too far may result in out-of-state results.
After buyers find their ideal vehicle, they also can use Carzing to get prequalified for financing. And a social security number isn't required!
Carzing will show buyers all their potential finance options; this allows the buyer to be in control when finding monthly payment amounts and even loan terms. Carzing also lets buyers know how much they will need for the down payment.
Using Carzing lets the car search become fun again. Buyers can search at their leisure, without stress or feeling rushed to make a decision. Carzing is always open, and buyers can come back at any time of the day or night to continue their search.
The visit to the dealership can then be focused on filling out the credit application, taking a test drive and finishing the deal! Then buyers can use their new car to earn extra cash driving for Uber and hit the road to pick up passengers!