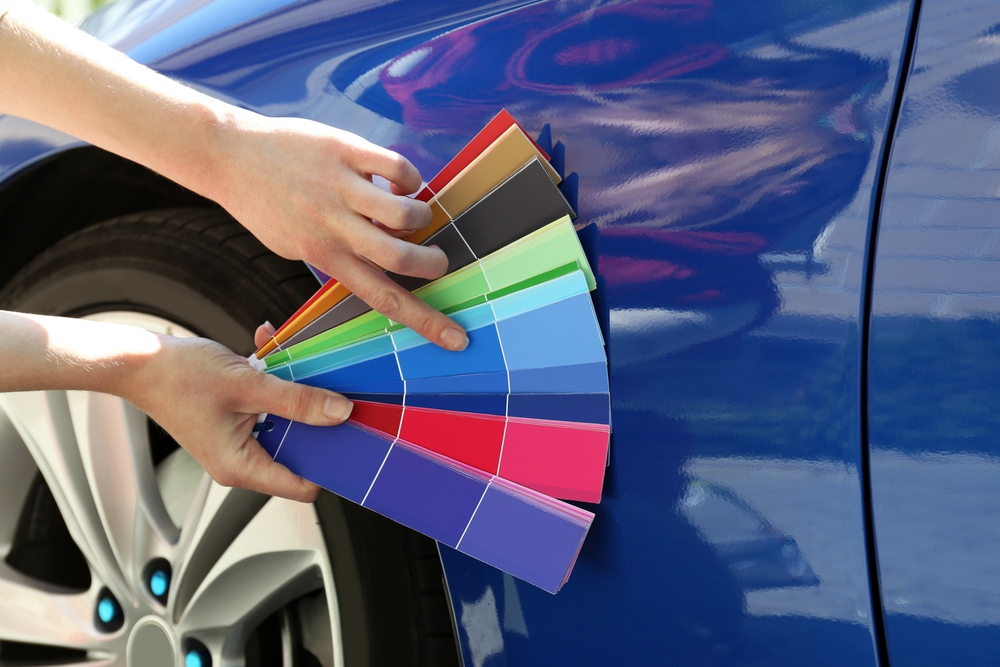 What is the Best Color for a Car?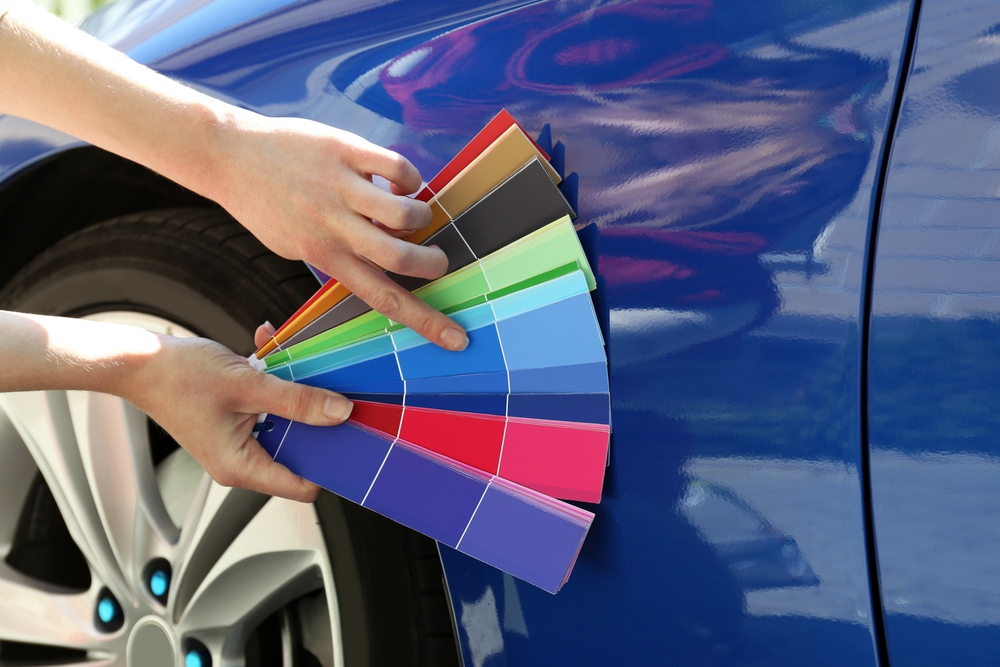 Car buyers shopping for a new car might know the exact make and model that they want. Choosing a paint color for their new car, though, might be a tough decision. Most models offer numerous color choices for each model.
Some buyers can get stuck on picking the perfect color for their car. They may worry that choosing the color red will somehow bump their insurance costs or that white is going to show dirt too easily. Some may opt for a unique hue to ensure their vehicle is identifiable. What is the best color for a car? Is there a dominant car color that buyers prefer?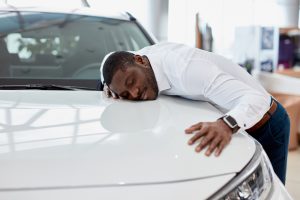 The Most Popular Car Colors
The site iSeeCars.com investigated the most popular car colors in the country, and the results also were broken down by state and different cities, too. What are the most popular car colors in America? Here's how the rainbow of paint hues rank:
White
Black
Gray
Silver
Red
Blue
Brown
Green
Beige
Orange
Gold
Yellow
Purple
On the road, white and black dominate the highway. The study revealed that nearly half (47.1 percent) of car owners drive either white or black automobiles. The four most popular colors account for more than 77 percent of the 9.4 million vehicles that were included in the study.
Fiery red was only chosen by about 10 percent of drivers. Purple colored the rides of less than 10,000 vehicles.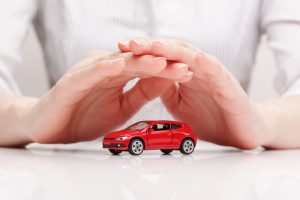 The Color Myth that Leaves Drivers Seeing Red
Buyers may choose a color based on preference, but they also might avoid certain colors because of concerns. Some buyers believe that if they choose the color red, for example, that the car will be more expensive to insure.
Progressive addresses this commonly-held belief on its website. The good news is that the color of the vehicle has no impact on insurance rates. Factors that impact the cost for auto insurance include:
Speeding tickets and other infractions
One-car accidents (e.g. hitting a pole after sliding on ice)
Coverage type (a lower deductible would be pricier)
In addition, Progressive explains that in some states, even not-at-fault accidents could raise rates. Drivers might need to do their research!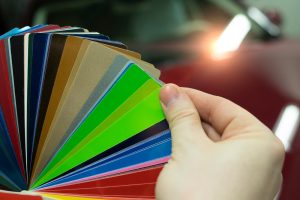 New Hues in 2022
While the majority of drivers choose among the 13 popular hues, other drivers opt for something entirely out of the ordinary. Some manufacturers offer unique paint selections, and the options can be quite colorful.
There are color choices that are so out of the ordinary for certain 2022 models that they were highlighted in a story by Car and Driver. What new colors can car buyers choose? The list includes 20 unusual hues, many with a citrus theme:
Sao Paulo Yellow (for BMW M3 and M4)
NSX Thermal Orange Pearl (Acura RDX)
Cyber Orange (Ford Bronco)
Phoenix Yellow (Honda Civic Type R Limited Edition)
Ocra GT Tri-Coat (Alfa Romeo Stelvio Quadrifoglio)
Lime Essence (Aston Martin Catalog)
Papaya Spark (McLaren 765LT)
Jetstream II Metallic (Bentley Continental GTC)
Tiger Eye Pearl (Acura TLX Type S)
Electric Blue (Cadillac CT4-V / CT5-V Blackwing)
Ascot Green (Kia Stinger)
Hellraisin (Dodge Challenger)
Frozen Berry Metallic (Porsche Taycan)
Blue Magnetism (Toyota Prius Prime)
Sonoma Green Metallic (Audi RS5)
Stealth Gray (Nissan GT-R NISMO Special Edition)
Go Custom!
Lamborghini and Porsche might not hold buyers to a specific color range. Buyers who have the budget to splurge on a new Lamborghini can pick their own hue. Porsche lets buyers opt for any color in its history. Porsche also offers a custom option.
While many Lamborghini tend to be either yellow or orange, there are drivers who prefer purple or something really unique.
One of the most unusual paint jobs was on a Bugatti Divo. The exterior of the vehicle was painted red with 1,600 black diamond designs throughout. The design was so detailed that it took two years to complete; the vehicle was nicknamed "Lady Bug." The Divo sells for about $6 million.
Depending on the hue that a buyer prefers, the option may exist to custom create it, especially if the buyer is purchasing via a high-end manufacturer.
Black or White
The top colors for most drivers are black or white. These two hues may be so popular because they are neutral and can match any interior. The iSeeCars.com study found that white was the most popular hue in 27 states, while black took the top spot in 23.
However, buyers may be concerned that white and black can both show dirt and grime easily. Buyers may opt for an in-between neutral color. Gray or silver could be easier to maintain, and gray is a hybrid blend of black and white.
Some buyers just want to choose a color that fits their personality. If this is a buyer's first new car purchase, picking the color could be a big detail.
When shopping for used models, color choice could be more limited. While manufacturers offer a range of paint hues for different models, not all these color options may be available when shopping used. Buyers might simply choose the model that fits the budget and offers the features they want instead of focusing on color.
Does the Color Affect Resale Value?
While the color of the car doesn't affect insurance rates, it could affect resale value. Some colors may hold hidden value.
According to the iSeeCars.com study, more unusual colors may have lower depreciation. This is due to their rarity. However, vehicles with 'gray scale' hues have typical or average depreciation.
For buyers, opting for that bold orange hue could pay off.
Can Buyers Preview a Paint Color?
While a yellow or green color might look unique on a paint swatch, buyers might consider asking the sales team to see how the color looks on the vehicle. There might be a car on the lot for the buyer to use as a preview.
In addition, some car brands offer virtual or augmented reality experiences that allow buyers to see a model in different paint hues. Buyers may be able to swap out different colors and explore the car in other ways, too.
Find the Best Color Vehicle with Carzing
When buyers are looking for a vehicle in their favorite paint hue, they can use Carzing for their search. Buyers can find cars based on make/model, body type, and price.
Once they choose their search criteria to view their results, they can narrow down their choices further. To the left of the results, buyers can choose to select different options for their vehicle. They can even select a specific color to view all the options in a favorite hue.
After a buyer finds the best car, they can use Carzing to get pre-qualified for financing. Choose the financing option with the best terms or the most affordable monthly payment. Carzing helps buyers understand how much they will need for their down payment.
Buyers can print out the financing details and take it to a participating dealership. The visit to the dealership can be focused on finishing the deal and leaving with the best–and maybe the most colorful—vehicle.