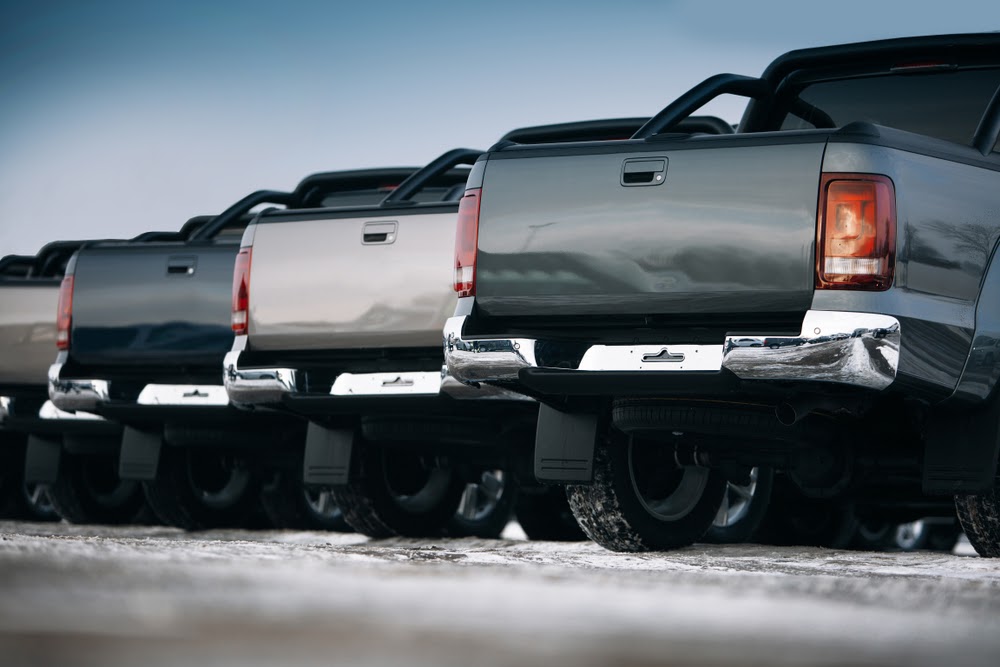 What is the Best Pickup Truck?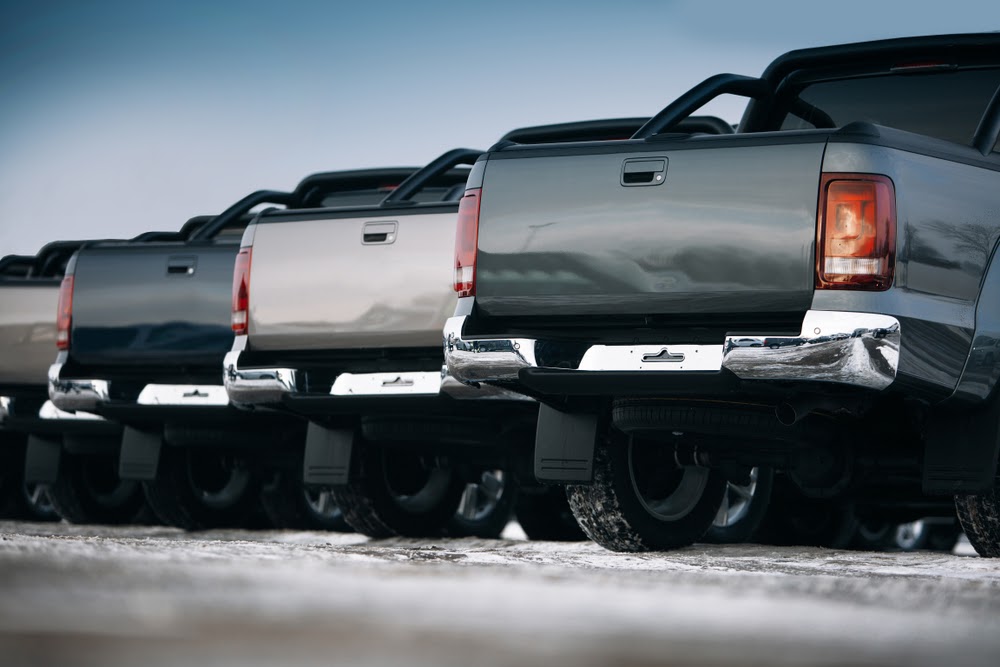 If you're thinking about buying a pickup truck, you aren't alone. Many automotive consumers love pickup trucks–just look at the sales numbers for proof. Last year, five of the top ten best-selling vehicles in the U.S. were pickup trucks. Together, the top three best-selling pickup trucks accounted for about 13% of all vehicle sales in the U.S.
This isn't a fleeting trend, either. The Ford F-150 has been the best-selling vehicle in the U.S. for over 40 consecutive years.
But pickup trucks are expensive, which is why it's so important to do your research before deciding which one is right for you. What is the best pickup truck? Here's what you need to know about your options before making a purchase decision:
Who Makes the Best Pickup Truck?
Every automotive manufacturer has its own specialty. Just like some manufacturers are known for making the fastest, sleekest sports cars, others are known for making reliable, durable pickup trucks. Some of the most popular pickup truck manufacturers include:
Toyota

Ford

Honda

Chevrolet

GMC
What Are the Top Pickup Trucks?
When it comes to pickup trucks, it's hard to choose just one. Here are some of the best pickup trucks on the market today:
Ram 1500

Ford F-150

GMC Sierra 1500

Honda Ridgeline

Ford F-150 Raptor

Toyota Tacoma

Chevrolet Colorado

Ram 1500
In the past, manufacturers were constantly competing with each other to see who could produce the most rugged-looking pickup truck. However, the Ram 1500 has proved time and time again that it's possible to create a pickup truck that is rugged, yet also refined and stylish. In other words, the Ram 1500 truly raised the bar for the entire class of pickup trucks.
The Ram 1500 is designed with two rows of seating that comfortably fit up to six adults. The Ram 1500 may be a pickup truck, but it has the luxurious interior of a high-end vehicle. It also offers a smooth ride that passengers can enjoy even if they are traveling over rough terrain.
The Ram 1500 comes with several different engine options, including a V6, V8, or diesel engine that produce between 260 and 702 horsepower. If you're planning on using your pickup truck for towing purposes, choose the V8 or diesel engine to maximize your vehicle's power.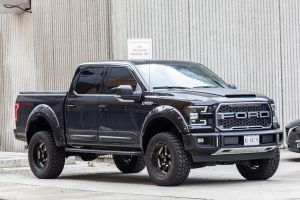 Ford F-150
There are a number of reasons why the Ford F-150 has been the best-selling passenger vehicle in the U.S. for decades. If you're buying a pickup truck so you can safely tow heavy trailers, the Ford F-150 may be the best option for you. The newest model of the Ford F-150 has a maximum towing capacity of 14,000 pounds, which allows it to safely haul much more weight than its competitors.
The interior isn't as luxurious as the interior of the Ram 1500. However, the Ford F-150 does come with a number of high-end features, including a SYNC 4 infotainment system with an 8-inch touchscreen, Android Auto, Apple CarPlay, a moonroof, satellite radio, and a Bang & Olufsen audio system.
It also has several impressive engine options to choose from, with the most powerful engine producing up to 430 horsepower.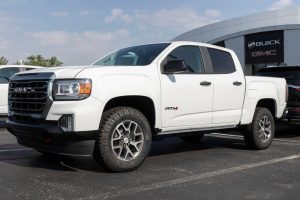 GMC Sierra 1500
The GMC Sierra 1500 is often compared to the Chevrolet Silverado since both pickup trucks are manufactured by General Motors. Some consumers prefer the Chevrolet Silverado, however there are a number of perks to choosing the GMC Sierra 1500 over its corporate competitor.
First, the GMC Sierra 1500 features a unique, multi-configurable tailgate. The tailgate is designed with a small hole that allows you to safely carry large objects in your truck bed.
There are also a wider range of engines to choose from, including two V8 engines, a turbocharged 4-cylinder engine, and a diesel 6-cylinder engine. The interior of the GMC Sierra 1500 is also slightly more luxurious than the interior of the Chevrolet Silverado. The cabin is roomy and spacious enough for up to six adults. Plus, the user-friendly infotainment system will help your passengers pass the time.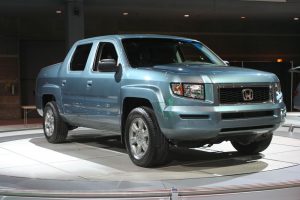 Honda Ridgeline
The Ridgeline is a mid-size pickup truck manufactured by Honda. In fact, it's the only pickup truck manufactured by Honda.
The Honda Ridgeline is often seen as an alternative to a traditional pickup truck. Unlike other pickup trucks, the Ridgeline has a unibody frame, which means the body is engineered as one structure rather than as a separate body and frame. This gives the Ridgeline a unique look, however it limits its towing capacity to less than 5,000 pounds.
The Ridgeline's in-bed trunk also sets this vehicle apart from other pickup trucks. The truck bed itself is on the smaller size, but there is additional storage space hidden underneath the floor of the bed.
The Ridgeline offers a far more comfortable, spacious, and roomy cabin than its competitors. Because of its distinct design, the Ridgeline is also capable of accelerating much faster than other pickup trucks.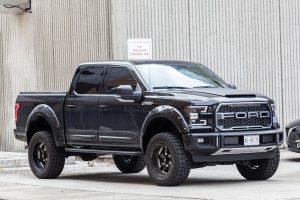 Ford F-150 Raptor
The Ford F-150 Raptor is a special model that is part of the Ford F Series of pickup trucks. At first glance, the Raptor and standard F-150 look similar, but the Raptor is slightly bulkier.
If you want to buy a pickup truck to take on off-roading adventures, this might be the right vehicle for you. The Ford F-150 Raptor is designed with a five-link coil spring setup that allows the rear wheels to safely drive over more rugged terrain.
You can also choose between 35-inch and 37-inch tires for your Raptor. If you plan on going off-roading, upgrading to the 37-inch tires might be worth it. The 37-inch tires provide over 13 inches of ground clearance, an approach angle of over 33 inches, and a departure angle of nearly 25 inches.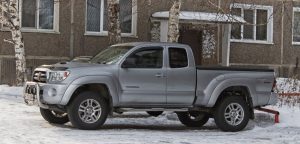 Toyota Tacoma
The Toyota Tacoma cannot compete with other pickup trucks when it comes to towing capacities. At just 6,800 pounds, its towing capacity is much lower than most other trucks. However, the Tacoma does have a lot to offer despite this low towing capacity.
The Tacoma comes with a wide range of standard features, including a 7-inch touchscreen infotainment system, Apple CarPlay, Android Auto, and a surround-view monitor so you can see all around the outside of the truck. It's also designed with numerous safety features such as forward collision warning, pedestrian detection, and lane departure warning.
Like the Ford F-150 Raptor, the Toyota Tacoma is also known for its off-roading capabilities. All Tacoma models are built to safely drive over rough terrain, but the Off-Road and Pro trim levels will provide the smoothest rides.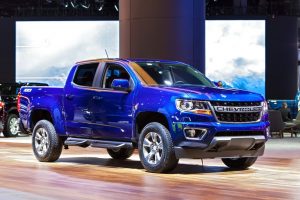 Chevrolet Colorado
If you're looking for a small-sized pickup truck, you may want to consider the Chevrolet Colorado. Even though it's a compact pickup truck, it can still haul a significant amount of weight. The Chevrolet Colorado's towing capacity maxes out at 7,700 pounds with its turbo diesel engine.
The interior offers roomy, comfortable front seats and a user-friendly infotainment system that all passengers can enjoy. It's also designed with various safety features such as forward collision warning, lane departure warning, rear parking sensors, a rearview camera, and the Teen Driver system. This unique system allows you to monitor your teens driving performance and set audio and speed limits whenever they are behind the wheel.