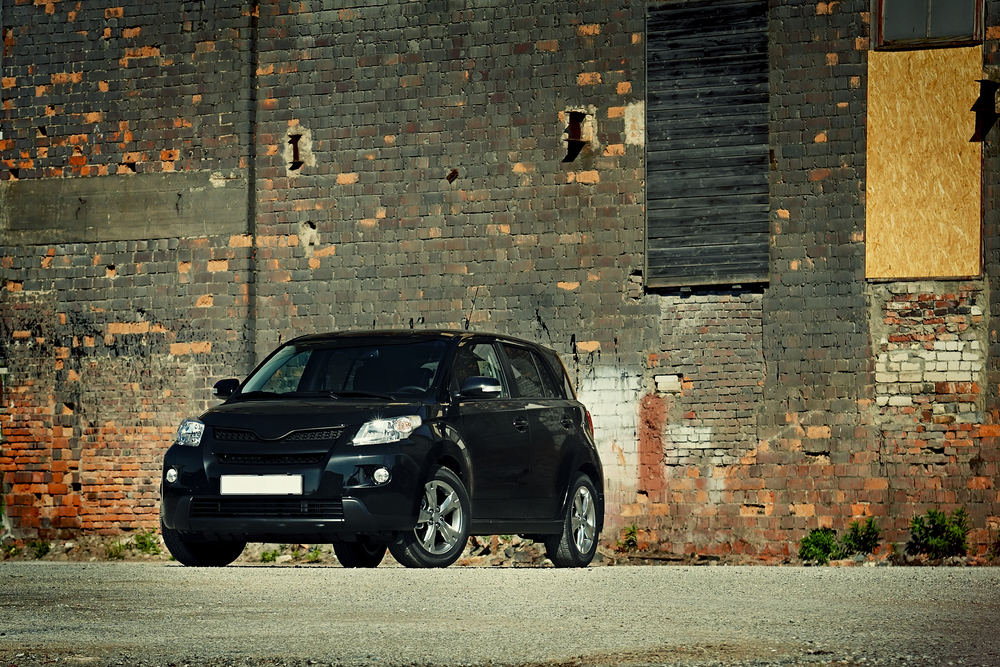 What is the Difference Between a Crossover and an SUV?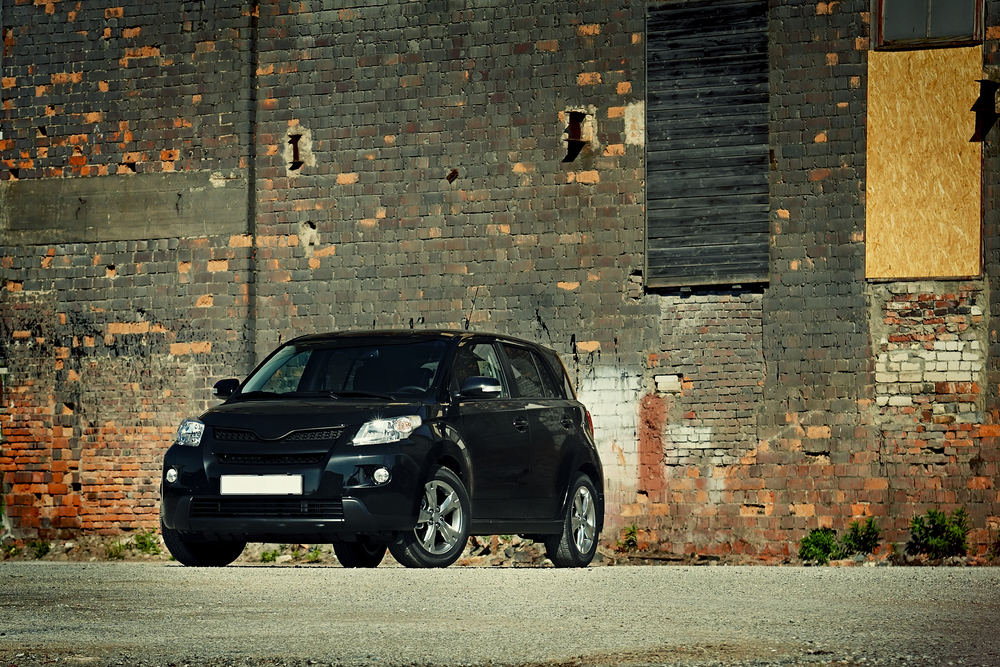 Crossovers and sport utility vehicles (SUVs) are popular car body styles that provide car owners with extra cargo space and extended passenger space, too. While some car buyers might use the terms 'crossover' and 'SUV' interchangeably, they are two very different vehicle types.
What is the difference between a crossover and an SUV? The two vehicles differ in the way that they are constructed. Examples of crossover models include:
SUV vs. Crossover: The Difference in Body Style
The main difference between a crossover and an SUV is the construction of the vehicles. An SUV is built on a truck chassis, whereas a crossover is built on a car frame or chassis.
This construction makes the crossover lighter than an SUV. In addition, a crossover also may feature a shorter front end than an SUV. Both an SUV and a crossover, though, can offer high-performance engines like a V8.
SUV vs. Crossover: Towing Capacity
As a crossover is built on the same frame as a car, these vehicles won't have the weight of an SUV. Since they are lighter, they also won't be able to pull as much towing weight as an SUV.
While some SUVs can tow nearly 10,000 pounds, many crossovers will be limited to a towing capacity of a few thousand pounds. The crossover with the best towing capacity might be the higher-tiered trims of the 2021 Mercedes-Benz GLE, which can tow up to 7,700 pounds.
In contrast, several SUV models are capable of towing more than 8,000 pounds. The 2022 Ford Expedition can tow up to 9,300 pounds.
SUV vs. Crossover: Passenger Space
While both crossover and SUV models could include the coveted third row of seating, larger SUVs might simply offer more space for those third row passengers.
Car buyers who want the most legroom for passengers might compare different crossovers and SUVs to find their most spacious options. Budget, though, might also play into the buyer's decision.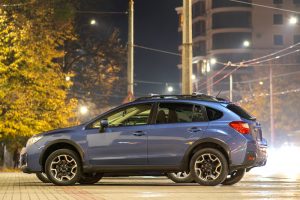 SUV and Crossovers: The Differences Aren't Always Clear
While the major difference between a crossover and an SUV is in the body construction, manufacturers are known to refer to compact SUVs as crossovers or as a crossover SUV. The body type can become a bit blurred for car buyers.
How can buyers determine if they should buy a crossover or an SUV? Traditional SUVs might be midsize or larger while crossovers might be known as a 'compact SUV.' Buyers might focus on specs like towing capacity and performance, too.
Some crossovers are capable of off-roading. However, larger SUVs might be better suited for the tough treks. Buyers should research capabilities of the vehicle, including drivetrain.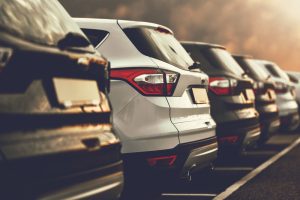 Electric SUVs and Crossovers
Both SUVs and crossovers are offered in electric options. As larger vehicles like crossovers and SUVs tend to provide lower fuel efficiency, electric options could help buyers who want to drive a larger car without frequent trips to the pump.
When shopping for electric crossovers and SUVs, buyers should focus on the range. This is how far the vehicle can travel on one full charge. Many offer ranges of more than 200 miles, however, some offer ranges of more than 300 miles.
Buyers might consider researching the battery pack warranty before committing to a specific model. The battery pack is perhaps the most expensive part to replace in an electric vehicle, and an extended warranty helps ensure that the buyer is protected. Toyota currently offers a 10-year, 150,000 mile warranty.
What are the Least Expensive Crossovers?
Buyers who don't necessarily need the towing power of a larger SUV might consider a crossover. Are these vehicles more budget friendly? What are the least expensive crossovers?
Since crossovers also might be known as 'compact crossover SUVs,' their smaller size could correlate to a lower price. However, electric crossovers also could be considered more of a luxury car, although this depends on the brand more than the fuel type.
Some affordable crossovers include:
Hyundai Kona SE ($21,300)
Corolla Crossover ($22,195)
Subaru Crosstrek ($22,645)
Are Crossovers Safe Cars?
Buyers might be focused primarily on safety when they research different car options. In fact, millennial buyers focus on price, fuel efficiency and safety when determining the best vehicle.
The 2022 Mazda CX-5, 2022 Hyundai Palisade, and the 2022 Mitsubishi Outlander (those built after June 2021) received a Top Safety Pick+ from the Insurance Institute for Highway Safety (IIHS). Both the 2022 Ford Escape (when equipped with specific headlights) and the Subaru Crosstrek were awarded with a Top Safety Pick rating (equipped with specific headlights and front crash prevention) from the IIHS.
For those who are shopping for used or pre-owned crossovers, older models can be researched via IIHS' database. Buyers can review an older model's safety report to understand its crash worthiness and see how it scored in crash tests.
Are Crossovers Fuel Efficient?
Crossovers are larger than a standard car, and they won't be quite as fuel efficient as smaller vehicles. However, crossovers may give drivers better gas mileage when compared to larger SUVs.
The Ford Escape, Hyundai Kona, and the Honda HR-V can get up to 30 MPG. A Kia Soul (which also might be classified as a crossover) can get 31 MPG, and the Nissan Kicks can get up to 36 MPG on the highway.
Choosing a hybrid or an electric SUV or crossover could help increase the efficiency of these vehicles. Some electric crossovers might even qualify for a tax credit. While this won't decrease the purchase price, it might potentially help buyers when they file their yearly tax return.
Use Carzing to Find the Best Crossover or SUV
Buyers can use Carzing to find the best crossover or SUV for their budget. To find these specific models, choose to search by body type via Carzing's search query tool.
The results could be extensive, and buyers can use the toolbar to the left of their results to further refine their options. Choose to see only used models or new ones. In addition, buyers can set parameters based on their budget.
Those who prefer an electric or hybrid SUV or crossover can narrow down their choices by selecting the fuel type. Buyers can specify any must-have equipment for their vehicles, too.
If buyers can't find their ideal vehicle, they can expand the geographic scope of their search. This can help provide more buying options. However, some results might include out-of-state dealerships. If buyers don't wish to travel out of state to purchase their vehicle, they might set their search range accordingly.
Once buyers find their ideal crossover or SUV, they can use Carzing to get pre-qualified for financing. This can help buyers better understand the amount of financing for which they might qualify. Choose from the loan option that offers the lowest monthly payment or the most ideal loan terms. Carzing also shows buyers how much they will need for their down payment.
Buyers can print out a voucher detailing their preferred financing option to present at a participating dealership. When visiting the dealership, buyers will still need to complete a credit application. However, searching for a car and getting prequalified via Carzing can help simplify the buying process and decrease the time spent at the dealership.