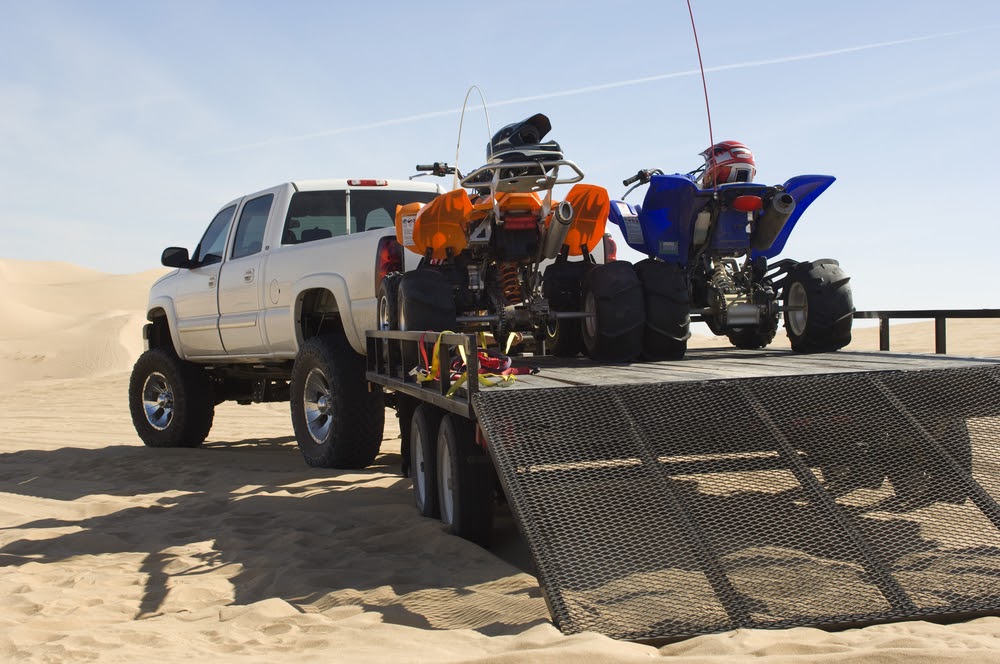 What is the Most Reliable Truck for Towing?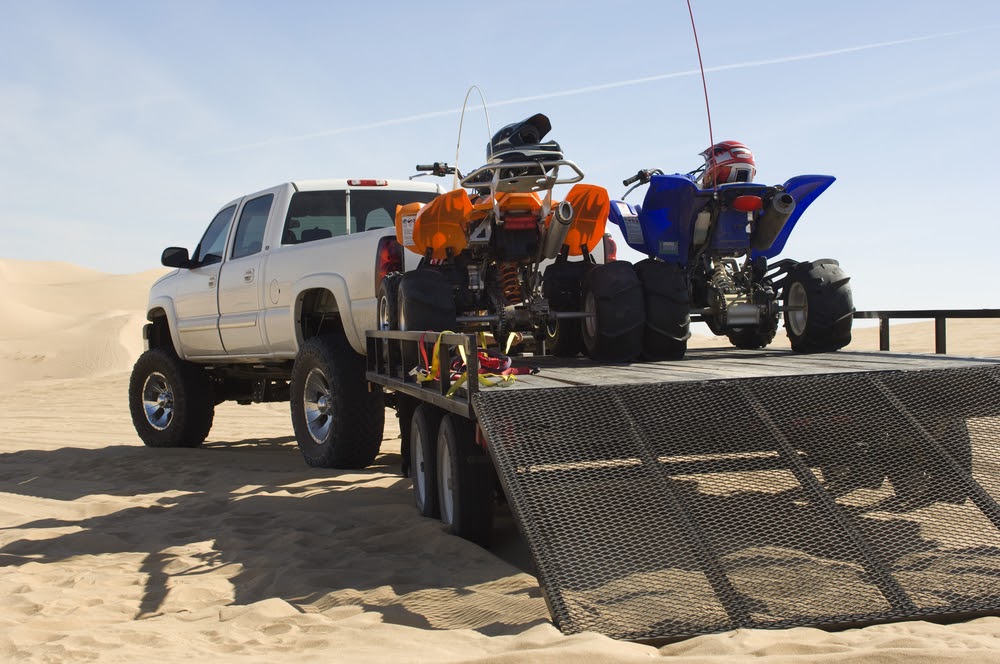 Towing capacity is affected by the engine, and many pickup models include different engine options that allow for improved towing capacity.
For many buyers, a ½-ton pickup will usually provide ample power for towing basic trailers—including small campers. However, some buyers need more strength and demand a workhorse truck that can pull the heaviest loads. What is the most reliable truck for towing? Here are the 13 best trucks for towing for 2022.
½ Ton, ¾ Ton and One-Ton Pickups
Buyers will notice that they have multiple model options for pickups. These models typically include numbers behind their name like 1500, 2500 and 3500. These numbers can point to the weight class of the pickup. While exact weights of trucks technically extend beyond the common ½ ton, ¾ ton and full ton, these are the common weight references denoting pickups.
One of the most popular models is the ½ ton pickup. These trucks usually have the number 1500 or 150 behind their name. Many offer different engine capabilities to improve towing.
For buyers who need a little more strength and power beyond what the ½ ton can deliver, a ¾ ton pickup could be a great option. These models include the number 2500 or 250 behind their model name. They are larger will offer more engine power for heavier towing loads.
The largest pickup trucks are often referred to as one ton pickups. These are the largest models available for the general buyer. Models that are one ton will include the number 3500 or 350 (or sometimes 4500) behind their name. These trucks offer the best towing capacity among pickups.
How much weight can a one ton truck pull? The Ford F-350 is noted as a best in class for towing; this truck can pull up to 21,000 pounds, but it can also be equipped to pull a 5th wheel, which enables it to pull up to 32,000 pounds.
Those who are eyeing a one-ton truck, though, also might need a commercial driver's license. Buyers should check with their home state DMV to see if these heavier trucks require a CDL.
The 13 best trucks for towing for 2022
For many buyers, the classic ½ ton pickup offers enough towing power for their needs. Here's how much weight each major ½ ton truck model can tow (2022 models listed when applicable):
2021 Ford F-150 (Five engine options)
2022 Chevrolet Silverado 1500 (Five engine options)
3,500 to 6,800 pounds
Does Payload Capacity Affect Towing
Towing capacity and payload capacity are two different capabilities. Towing capacity is the maximum amount of weight a truck can pull, but payload capacity refers to the amount of weight the truck can carry.
Payload includes the weight in the bed of the truck, the cabin and the tongue weight. Passengers contribute to the payload, and so does anything being loaded into the cab. Those who help move for a living or who may help on construction sites might need to look at the payload.
Here are the payload capacities for the top ½ ton pickups:
Between 1,570 and 2,280 pounds
2021 Chevrolet Silverado 1500
1,750 to 2,280 pounds
Payload capacity will be heavier for ¾ ton and one-ton models. For example, the Ram 3500 offers a payload of 6,570 pounds! And it can tow up to 37,090 pounds!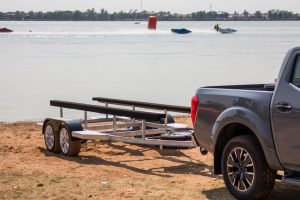 How Much Do Trailers Weigh?
Some buyers might not have any idea how much towing capacity they need. Curt Manufacturing lists the average empty weight of common trailers. The list can be used as a resource but should not be used to determine the exact weight of a specific trailer, as weights can vary.
Those who need the best pickup for towing need to know how much their trailer weighs and also account for anything in that trailer, such as cargo, equipment, etc.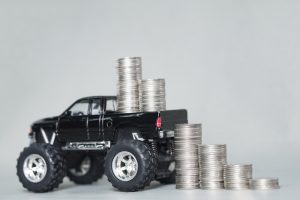 How Much to Budget for a Pickup Truck
With new or used car purchases, the price of the vehicle might affect the buyer's final decision. Pickup trucks range in prices, depending on size, additional options and other factors. Buyers on a tighter budget could look at used options.
The one-ton models will typically be the most expensive. A new 2022 Ram 3500 has a base MSRP of $35,690 but higher-end models in the range can soar up to $81,565, according to Kelley Blue Book.
However, the ½ ton 2022 Ram 1500 offers a base MSRP of $33,975. While it's still an investment for buyers, it's not quite as expensive as its one-ton counterpart. The Chevrolet Colorado, however, has a base MSRP of $25,200.
Use Carzing to Help Find the Most Reliable Truck for Towing
Find the most reliable truck for towing with Carzing. Search for trucks by make/model, price or keywords, or simply search for available inventory via body type.
If search results are too plentiful, buyers can narrow down their selections by choosing from other vehicle criteria like color, drivetrain or even eliminating new or used models from the search. Need to see the least expensive options? Sort the search results by price, or opt to view results sorted by distance, mileage or year.
What if the search results are too limited? What if buyers don't see that perfect truck after a query?
In some areas, inventory could be crunched. Carzing allows buyers to expand the geographic scope of their search. However, buyers should be sure that they only expand the search as far as they are willing to drive! The search could pull up out of state results if the geographic scope is too wide!
After buyers find their ideal truck, they also can use Carzing to get prequalified for financing. And there is no need to enter a social security number!
Buyers can see different financing options and choose the financing that fits their needs. Carzing lets buyers understand monthly payments, loan terms and even how much is necessary for a down payment.
Some buyers prefer shorter loan terms when buying a vehicle, while others want the lowest monthly payment. Carzing lets buyers find the ideal financing for their comfort as well as their monthly budget.
Using Carzing can help buyers find the best vehicle from home, without any stress or pressure. Then visit the dealership to fill out a credit application and take a test drive! For buyers who are focused on towing capacity, use the dealership visit to make any inquiries related to towing needs.
Searching for the perfect truck is simplified thanks to Carzing's easy search options and prequalification process. Carzing lets buyers relax while shopping and take the time they need to find the perfect car or truck for their needs.