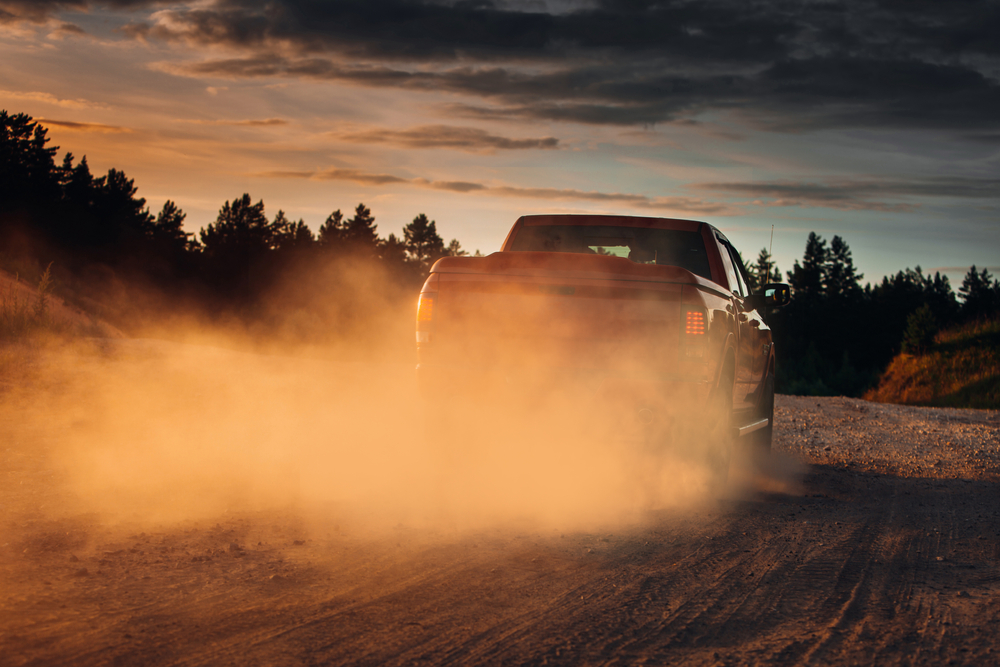 Which Pickup Truck is the Best?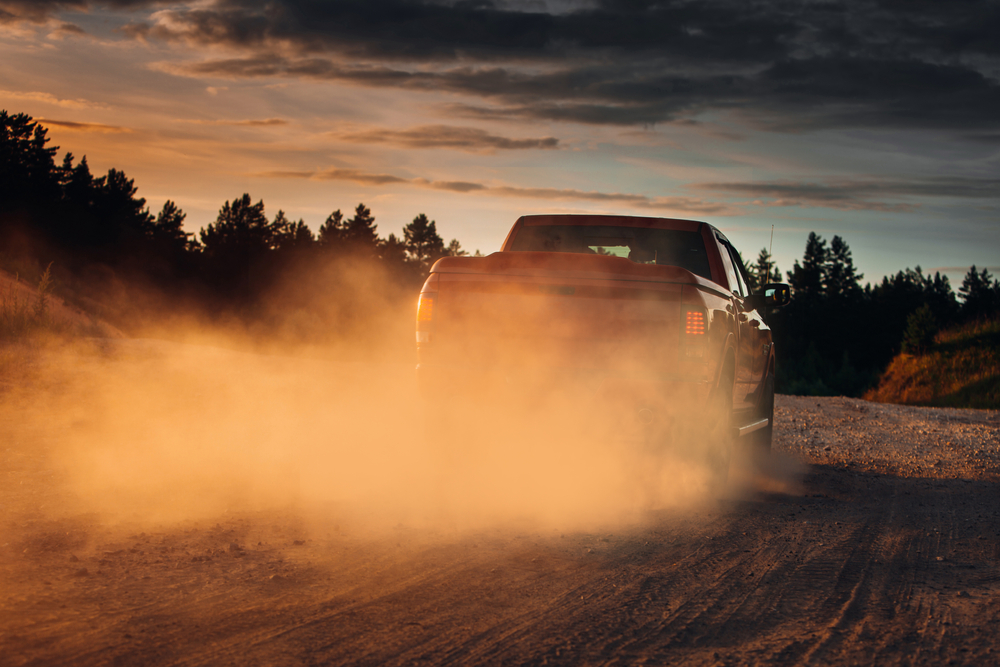 There are many benefits to buying a pickup truck instead of a sedan or SUV. Pickup trucks are durable, can haul more weight than other vehicles, and offer increased visibility on the road. These are some of the many reasons why pickup trucks outsold non-luxury passenger vehicles in the U.S. for the first time in 2020.
If you've decided to purchase a pickup truck, the next step is figuring out which make and model is right for you. There are dozens of different models to choose from, which can make it challenging to find the right pickup truck. Which pickup truck is the best? Here are some of the top options: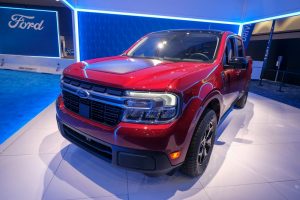 Ford Maverick
The Ford Maverick is one of the highest rated compact pickup trucks on the market. Unlike many other pickup trucks, the Maverick does not come with a long list of engine options. Every Maverick is designed with a turbocharged four-cylinder engine that is capable of producing up to 270 horsepower.
Because the Maverick is smaller in size, it is more fuel efficient than other trucks on this list. You can expect to get about 21 miles per gallon in the city and 26 miles per gallon on the highway.
It can also safely carry a surprisingly high amount of weight for a truck of its size. The Maverick's maximum towing capacity is 7,500 pounds and maximum payload capacity is 1,860 pounds.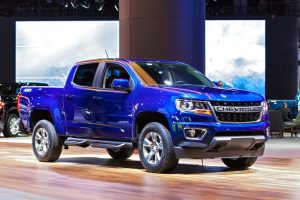 Chevrolet Colorado
The Chevrolet Colorado is a mid-size pickup truck that is very similar to the GMC Canyon since both vehicles are manufactured by General Motors. In fact, both pickup trucks have the same dimensions, features, and engine options.
If you purchase a Chevrolet Colorado, you can choose from three different engine options. If you need to haul a significant amount of weight, go with the turbo diesel engine. The towing capacity with the base engine is only 3,500 pounds, but it increases to 7,700 pounds when it is powered by the turbodiesel engine.
The interior is designed with a number of features to make your ride more enjoyable, including an infotainment system, six-speaker audio system, and high front seats to give you a better view of the road ahead.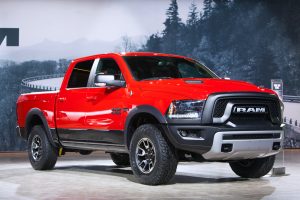 Ram 1500
The Ram 1500 is one of the most popular full-size pickup trucks available today. The base model comes with a V6 engine that can produce up to 305 horsepower. If you want a more powerful engine, choose the 702-horsepower supercharged V8 instead. There's also a hybrid engine option available for consumers who are interested in maximizing their vehicle's fuel efficiency.
All models are designed with spacious, comfortable interiors. However, if you want to ride in style, upgrade to the Limited or Limited Longhorn trim levels. Both of these trim levels are designed with leather interiors and other upscale features that will impress your passengers.
The towing capacity varies depending on the engine and add-on features. When properly equipped, the Ram 1500 has a maximum towing capacity of 12,750 pounds.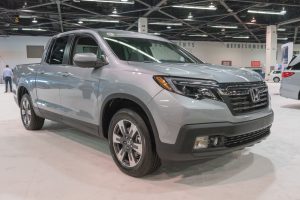 Honda Ridgeline
The Ridgeline is the only pickup truck manufactured by Honda. This mid-size pickup truck is more expensive than other trucks in its class, but it offers a number of benefits that justify the cost.
The interior is spacious, comfortable, and designed with high-end, durable materials that will last for years into the future. Its bed isn't as long as other pickup trucks, but the Honda Ridgeline is designed with other storage options, including an in-bed trunk. You can also flip the rear seats up to create more storage space.
It is also built with a four cylinder engine that is capable of producing up to 280 horsepower, which is impressive for a truck of this size.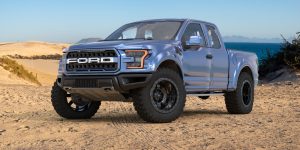 Ford F-150
The Ford F-150 is hands down the most popular pickup truck in the country. In fact, it has been the best-selling vehicle for over 40 consecutive years.
It comes with a number of engine options, including V6, V8, diesel, and hybrid engines. If you want to maximize your towing capacity, choose the diesel or V8 engine, which will allow you to safely tow around 14,000 pounds. If you want to improve the vehicle's fuel efficiency, choose the hybrid engine instead.
You will enjoy every minute of the ride in a Ford F-150 thanks to its interior features, especially the moonroof, Wi-Fi hotspot, and SYNC 4 infotainment system, which comes with an 8-inch touchscreen.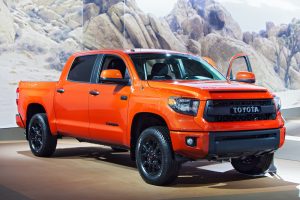 Toyota Tundra
All Toyota vehicles are known for their reliability, and the Tundra is no exception. Toyota went years without making any updates to the Tundra, but in 2022, the manufacturer finally released a fully redesigned Tundra.
The newest Toyota Tundra is designed with a powerful engine, spacious interior, and innovative technologies, including a user-friendly infotainment system in the cabin.
This full-size pickup truck is ideal for people who need to safely carry a significant amount of weight. The Tundra has a towing capacity of 14,000 pounds and a payload capacity of 3,325 pounds, which puts it at the top of its class.
The Tundra gets about 18 miles per gallon in the city and 23 miles per gallon on the highway, which puts it on par with other pickup trucks. However, if you want a more fuel efficient vehicle, choose the Tundra with a hybrid engine instead.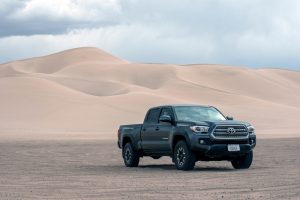 Toyota Tacoma
The Tacoma is another great pickup truck manufactured by Toyota. Unlike the Tundra, which is a full-size pickup truck, the Tacoma is a compact truck, so it's ideal for people who want a smaller vehicle.
Because the Tacoma is a compact truck, its towing and payload capacities are not as high as other trucks. It has a maximum towing capacity of 6,800 pounds and a maximum payload capacity of 1,685 pounds. However, the Tacoma offers many other benefits, including a wide range of safety features such as automatic emergency braking, adaptive cruise control, and lane departure warning.
The Toyota Tacoma is also one of the best pickup trucks to take off-roading. If you plan on going on off-roading adventures, it's best to choose the TRD Off-Road or Pro trim level so you can take advantage of the suspension tuning, shock absorbers, skid plates, and other features designed specifically for traveling over rough terrain.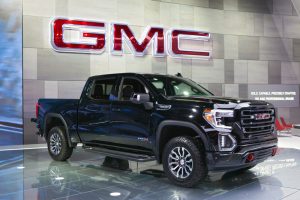 GMC Sierra
Like the GMC Canyon and Chevrolet Colorado, the GMC Sierra and Chevrolet Silverado are very similar. You can choose from a handful of different engines if you decide to purchase the GMC Sierra. The diesel engine will give you a towing capacity of 9,300 pounds, whereas the turbo-four will give you a towing capacity of 9,200 pounds.
To maximize your towing capacity, though, purchase a GMC Sierra with a 6.2-liter V8 engine, four-wheel drive, and the Max Trailering package. When equipped with these add-ons, the vehicle can safely tow 11,800 pounds.
The MultiPro Tailgate is one of the most popular features found on the GMC Sierra. This feature allows you to raise and lower two tailgate panels in various combinations. Using this feature, you can extend the bed of your truck, establish a workbench, or even create an entry step to safely climb into the bed.
If you're ready to purchase a pickup truck, use this list as a starting point. Then, narrow down your options based on your unique needs and lifestyle until you find the truck that is perfect for you.