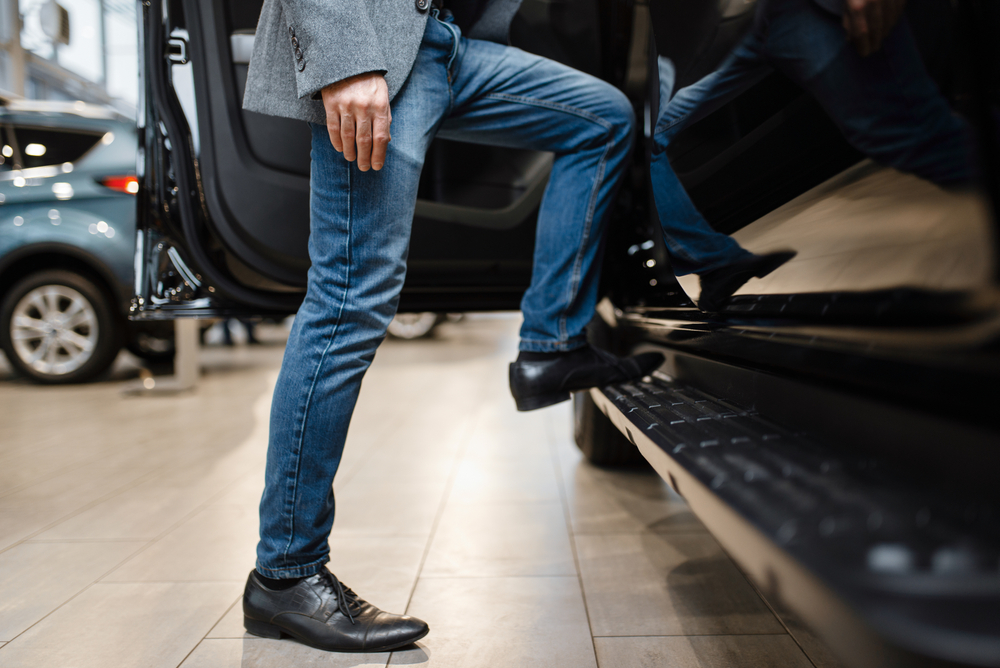 Why are Pickup Trucks so Expensive?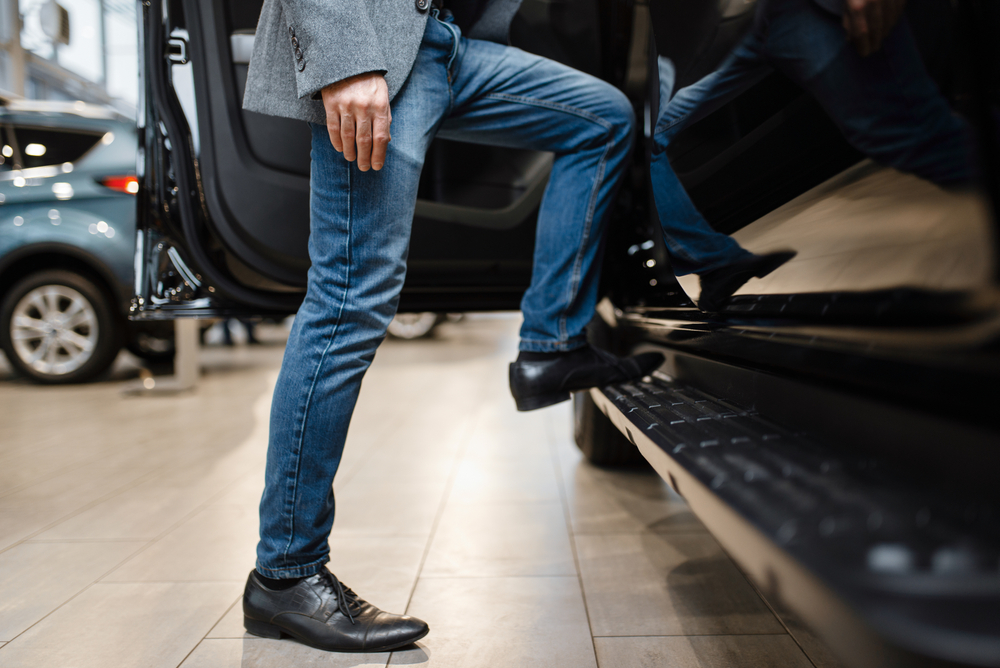 The three most popular cars in the U.S. are pickup trucks. The Ford F-Series has remained the most popular vehicle for decades (about 40 years now). Last year, the Ram pickup was the second most popular vehicle and the Chevrolet Silverado placed third.
However, these trucks aren't low-budget models for car buyers. All three models have a base starting price in the $30K range. In fact, the Ford F-150 is the lowest-priced option at $30,495. Why are pickup trucks so expensive? There are a few explanations for the higher price tag on these vehicles:

The Price of the Pickup
Some pickup models are a bit more budget-friendly than the top-selling models. The Ford Maverick is the least expensive pickup truck on the market. The smaller Maverick starts at $19,995. Chevrolet offers the lower-priced Colorado (for $25,435). There are a few other truck models that are less than $30K, including the Toyota Tacoma and GMC Canyon.
However, buyers who want the most popular half-ton pickups on the market might expect to budget more than $30K. For ¾-ton and larger trucks, the price will soar even higher. Adding options or additional packages to a base trim also increases the sales price.
MotorBiscuit reports that in 2021 the average price of a pickup was more than $41,000. Here's what's impacting that price.
Demand/Popularity
Demand for pickup trucks has increased, and the chip shortage might have lowered the availability of some models, too. While buyers might be able to score deals on less popular vehicles or even older models, new pickup trucks—especially the most popular models—probably aren't going to collect dust on the lot.
Ford introduced its electric F-150 Lightning, and the interest was so overwhelming that the company had to stop accepting any new orders. Ford's 2022 Super Duty also is no longer available for orders.
Size Impacts Price
The larger the pickup truck, the higher the price. Trucks are no longer just meant to fit two passengers, as many include extended cabs. In addition, the weight and construction of these models also likely impact the cost.
Pickup trucks might start at $30K but they can soar to $70K and beyond. One of the most expensive pickup truck models on the market is the electric GMC Hummer, which is priced at more than $108,000. While size might impact the Hummer's price, the electric upgrade also is a factor.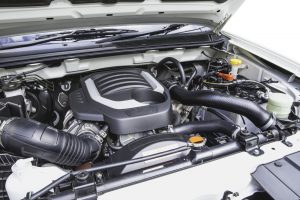 The Engine
Size impacts price, but the engine type and size also affect the final purchase price. The most popular pickup truck models provide buyers with different engine choices. For example, a diesel engine is an upgrade.
A more powerful engine allows the truck to pull more weight. The largest trucks could tow around 20,000 pounds, but they need the engine power to accomplish this task. Buyers who want power will pay for it.
Interior Features
Pickup trucks aren't only functional, but they can include some pretty amazing interior features, too. Pickup trucks can be a luxe ride while towing a massive trailer or taking on tough terrain. Leather interior and upgraded safety features or infotainment packages can send that purchase price soaring.
Remember that the base price or the starting MSRP doesn't include any extras. Many buyers will want to include some additions to the base.
Some GMC and Chevrolet pickups even include augmented reality technology that hides the trailer being pulled behind the truck so that the driver can better understand what's going on behind them.
Capabilities
Buyers might choose to invest in a pickup truck because of its capabilities. Many include four-wheel-drive that lets them take on different terrain.
The capabilities and the equipment that allows these trucks to drive over rocks, drive easily through sandy beaches and hit muddy trails could require upgraded features. For example, buyers might choose special tires that let them drive on rocky terrain.
F-150 buyers can opt for an off-road package. This package features "…an electronic-locking rear differential (locks the rear axle completely for enhanced traction at both wheels), Hill Descent Control,™ off-road-tuned shock absorbers, skid plates and "FX4 Off-Road" decal."
Ensuring that the track can tackle off-road conditions might require buyers to purchase upgraded packages and options. They also would need to modify their truck with better tires, too.
About the Least Expensive Pickup Model
Buyers on a tighter budget might not want to spend $30K or more on a new truck. The least expensive pickup truck is the Ford Maverick, which, again, is priced at less than $20K.
While this truck is a bit more affordable, the truck doesn't offer the same capabilities as the pricier F-Series models. The Maverick offers a maximum towing capacity of 2,000 pounds; those with heavy trailers might not even be able to consider this model.
However, the small (or compact) Maverick is a hybrid and is incredibly fuel-efficient. Some buyers want to drive a truck but don't necessarily need the vehicle for hauling or towing. The Maverick gets 42 MPG in the city and 33 MPG on the highway; commuters could enjoy taking this smaller truck back and forth to work.
With space for up to five passengers, the Maverick also would be large enough for a smaller family. Unfortunately, Ford has stopped accepting orders for the most recent model year because of surging demand.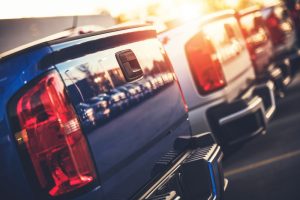 Other Pickup Truck Models
Ford F-Series, Dodge Ram, and Chevrolet Silverado might be the three most popular pickup truck models, but buyers also have numerous other options, including:
$38,810
Maximum towing capacity of 9,040 to 9,320 pounds
$25,435
Maximum towing capacity of 2,500 to 7,000 pounds
$37,640
Maximum towing capacity of 5,000 pounds
$28,690
Maximum towing capacity of 6,720 pounds.
$36,085
Maximum towing capacity of 4,000 to 4,500 pounds.
$35,950
Maximum towing capacity of 8,300 to 12,000 pounds.
$27,150
Maximum towing capacity of 3,500 to 6,800 pounds.
Most of these models still hover around the $30K range. However, trucks like the Tundra offer decent towing capacity for buyers who are looking for options beyond the three most popular pickup truck models.
Jeep loyalists might gravitate to the Gladiator, which offers the typical Jeep styling and ruggedness. The Gladiator is priced a bit higher, though.
Use Carzing to Find Pickup Trucks for the Best Price
Buyers can use Carzing to search for pickup trucks in their price range. Just search by body type and select the truck option. Carzing will show all the models nearby.
Narrow down the results by using the toolbar to the left to select additional vehicle criteria; buyers also can omit new or used options. Set price parameters, too. In order to see the most relevant options at the top of the page, buyers can sort results by price, mileage, age, and location.
Buyers also can use Carzing to get pre-qualified for financing. To see loan options, buyers will be asked to enter some basic information about their housing costs (mortgage or rent) and their work history. Carzing will show all the loans for which they might qualify and how much will be required for a down payment.
Buyers can print out a voucher with their preferred loan option and take it to a participating dealership. With Carzing, buyers can search for a new car and the best financing on their terms and at their leisure. Find the best vehicle and the best financing options, too!