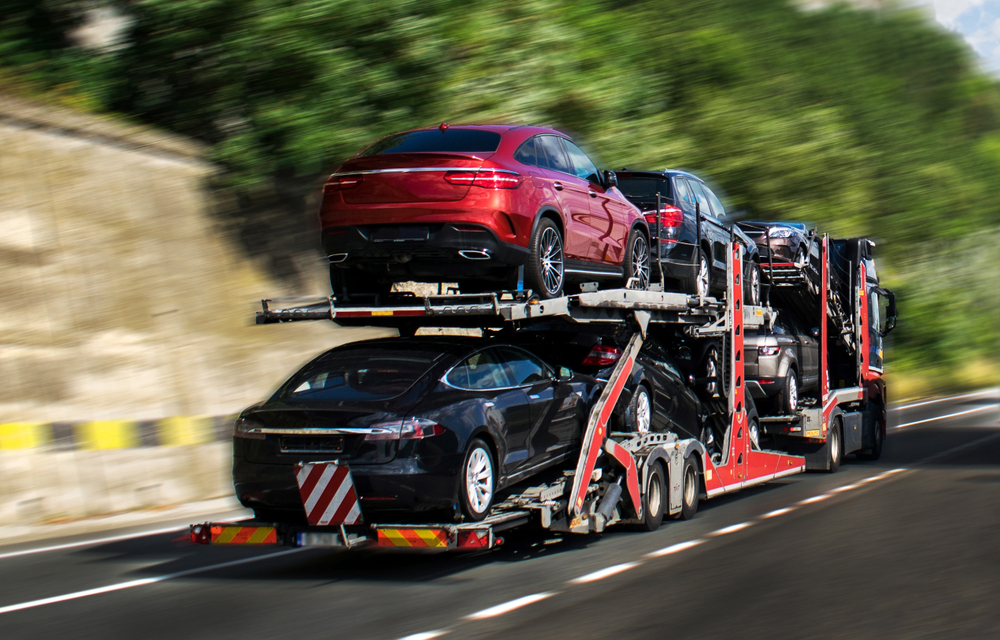 Can You Buy a Used Car Online and Have it Delivered?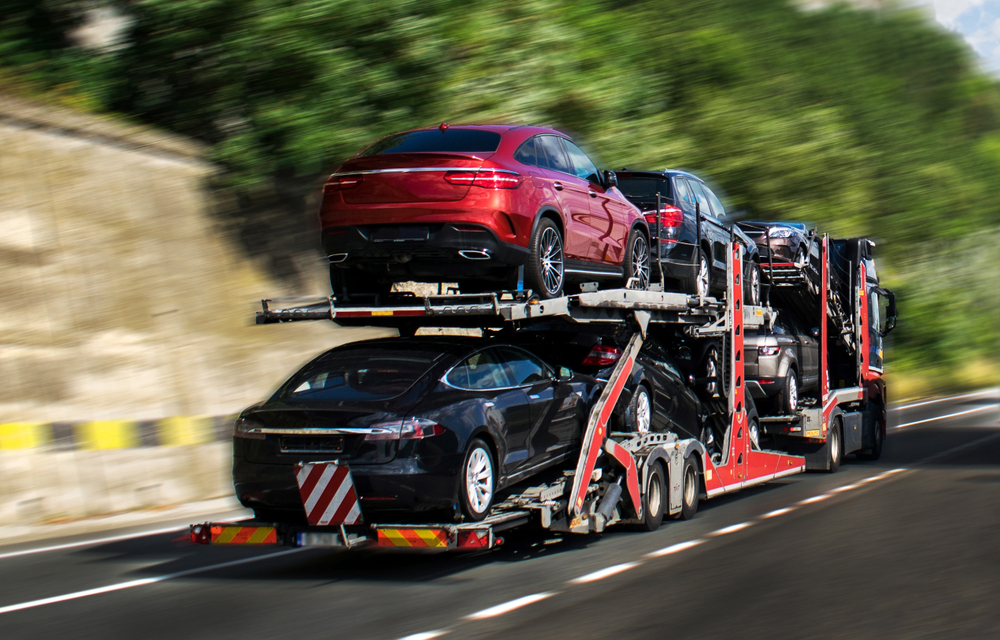 Some consumers have a very particular vehicle in mind when they are buying a used car. The specifications could be incredibly specific. They could request a certain color, equipment, safety features and other details, too. If a local dealership doesn't have what they want, they could expand their online search to other states.
When car specifications are so precise that compromise isn't an option, picking up the car could become an issue. Can you buy a used car online and have it delivered? Here's what buyers should know when that purchase transforms into a cross-country journey.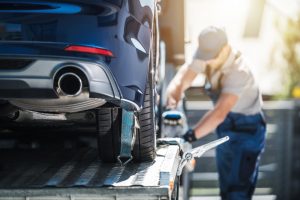 Is Delivery Always an Option?
A buyer could have spotted the perfect used car online via an out-of-state dealership and might even be able to buy the car online. The buyer could work with the dealership on having the car delivered, but not every dealership offers delivery as an option. However, even if they are willing to deliver, that doesn't mean that having the car delivered will always be affordable.
When a buyer is buying a used or new car from an out-of-state dealership or just a dealership that's hundreds of miles from their home, they could inquire about delivery options. If there is an extensive charge, the buyer could research delivery companies and arrange delivery on their own. Again, some dealerships don't even offer delivery.
If the dealership doesn't offer delivery or if there is a high cost, a cheaper option might be to just have another individual drive down to the dealership with the buyer so that the buyer can drive the car home. Obviously, they need to make sure their insurance is set-up before driving.
Buying a Used Car Online and Delivery Options
There are many companies that now let car shoppers buy a car from home online. They can even deliver the vehicle. While this can be really convenient, buyers might look closely at that delivery option.
While local car deliveries could be free, the company could charge for any delivery beyond a certain geographic area. For example, Carvana could charge anywhere from less than $200 to more than $500 to deliver a vehicle beyond the 'free delivery' area; the price depends on the meet up situation between the company and the buyer. In addition, other fees like transportation fees might be applied.
Buyers shouldn't assume that just because they are buying a car online that delivery is going to be free. If delivery charges exceed what the buyer is willing to pay, they, again, might opt to research their own delivery options. However, they will need to talk to the company to inquire if the buyer can use their own delivery company.
When Delivery Falls on the Buyer
If a buyer is procuring a rare or vintage automobile, they also could arrange their own shipping. Buyers who need to have a car shipped from out of state might opt for the most budget-friendly companies to keep costs a bit more manageable.
Motor1 provides a list of some the most affordable companies that can ship vehicles. However, car buyers might research each company to find the best prices and the company with the best reputation, too.
A car is a major investment. If the car is vintage or a very rare model, buyers will likely do their research to find the best company that will safely ship their vehicle.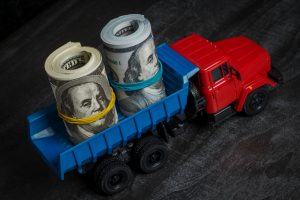 How Much Does it Cost to Have a Vehicle Delivered?
Some companies might ship a vehicle for free if the buyer lives nearby or within the 'free shipping' area. However, those who need to pay for shipping their car might wonder what they should expect to pay for the service.
National Dispatch explains that the cost of shipping a car is impacted by:
The type of vehicle (and the condition)
Location
The further the distance, the higher the price of shipping. Shipping requires the price of fuel and the issue of mileage, too. Location could be one of the more impactful factors in the price of shipping.
The Type of Vehicle
National Dispatch explains that the type of car also affects the weight of the shipment. Even basic UPS packages can be impacted by weight, so it shouldn't be a surprise to consumers that the weight of the car would increase the shipping cost. Larger vehicles also take up more space; if a truck is carrying multiple cars, they can carry fewer vehicles if one (or more) is larger.
The company also addresses that if a car doesn't run, it's going to be more difficult to load. All these issues can impact the overall cost of shipping the vehicle.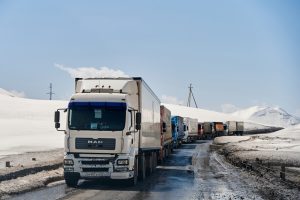 The Time of Year
Shipping companies are affected by supply and demand, too. National Transport explains that some of the busier times of the year are when people are vacationing or when children are off from school. Summer, for example, correlates with a heavy moving season for families.
Summer shipping rates could be higher. Yet, winter is also a popular shipping time for companies. National Transport points to the 'snowbirds' that move to warmer locations every year during winter.
Other Services
The price of shipping includes more than just actually moving the vehicle from Point A to Point B. There is a premium location on a truck when a buyer is opting to have it shipped. That premium location is the top of the truck. 'Top loading' costs more, but, as National Transport explains, it can help ensure that parts of other cars don't fall onto that new car or that fluids don't leak on the new vehicle.
Shipping companies also could offer fully enclosed trucks; this might be yet another charge or higher-priced option.
Delivery Timing
There is usually an option for faster shipping, but this could mean a higher price. Delivery companies could provide different delivery choices. If buyers don't need their car quickly, they might opt for the most basic (and longest) delivery time.
Just like delivery options can be expedited or more budget friendly with companies like FedEx and UPS, companies that ship cars might offer similar options.
How the Car is Shipped
National Dispatch explains that consumers might have the option to choose open transport or closed. The closed option provides more protection for the vehicle, but it's also going to be the more expensive option.
With an open truck, there could be the issue of rocks or other debris hitting the vehicle. Car buyers who are researching different companies should inquire about different ways that their car can be shipped.
Can You Buy Used Car Online and Have it Shipped?
Car buyers who purchase their vehicle online have delivery as an option. Others find a car online, negotiate a deal and then need to have the car delivered; that delivery could be offered by the dealership or seller or could be the responsibility of the buyer.
Buyers need to pay attention to the cost of delivery, though. While delivery could be free if the buyer doesn't live far, those who live hours away might have to deal with delivery charges.
In some cases, delivery might be the only way that the buyer can procure their vehicle. Perhaps the dealership can arrange for delivery, but shipping the car also could be the responsibility of the buyer. Some buyers also could prefer to take control of how (and when) they receive their vehicle.
When a buyer needs to have their car shipped, they can talk to the seller to make arrangements. If the company usually ships the vehicle, the buyer might discuss if they could arrange for their own shipping.
Buyers who need to find a company that can ship their vehicle can research their most affordable choices. However, buyers also might look beyond price to find the shipper who has the best ratings or reputation. Ultimately, the buyer wants to have their car delivered in a timely manner, but they also might need to find the most affordable rates, too.