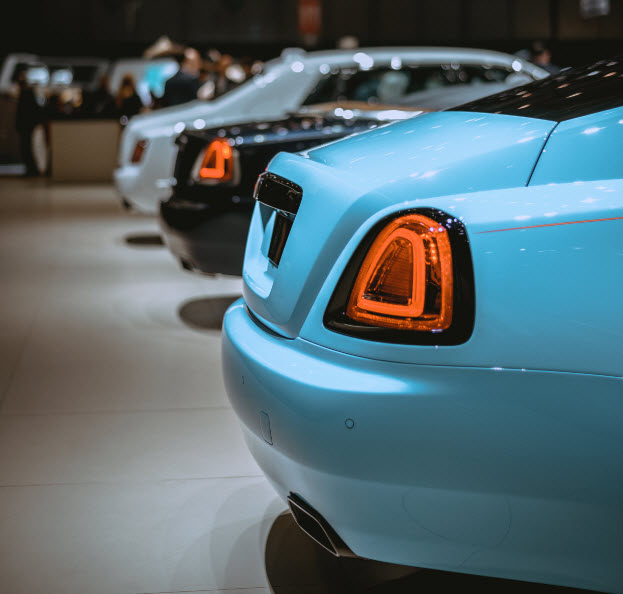 The 2018 Best Selling Used Cars in America You Would Love to Ride Home in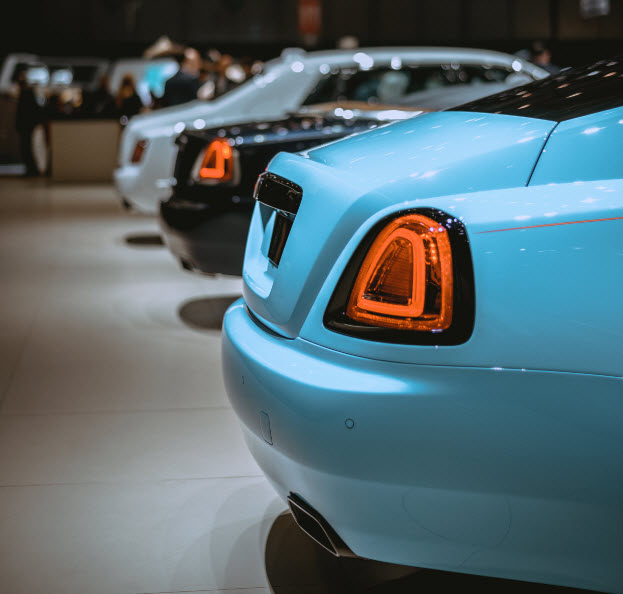 America is a big country, and it has a wide variety of great cars in the market and on the roads. Consumers are also increasing every day. The customer may be looking at a new car price that would suit his lifestyle and his financial budget too, but it could be beyond his/her pocket.
Since the average used car costs less than the average new car, people are flocking to their local dealers for a used car bargain. 2018 bestselling used cars in America have an extensive well researched list which can be used to follow the dream of owning a used car. Many used cars have not lost their potential and still have years to go on the road.
On average, Americans have bought over 17 million vehicles for the fourth year in the row. Well, that is a big number. Out of which most of them were trucks and SUVs. They get to pay low gas prices due to fuel economy, which saves a lot of money for both families and single people. Most of the 2018 best selling cars used in America are SUVs, Trucks, Sedan, hatchback cars and American muscle.
SUVs and their increasing demand
SUV stands for Sport Utility Vehicles but most commonly known as SUV's they were originally called as Suburban Utility Vehicle. These vehicles are designed to be as good on the off roads as the suburban roads. They may be four-wheel drives meaning all the four wheels will be providing the output or just two wheel drive which will be used to provide the required torque to the car. It depends on the model of the car which you are buying. Its key features are: –
They perform with the same potential on the roads, highway and off roads in the countryside. This helps a lot of people in the high terrain region.
It is classified as a light truck and able to carry more weight but is mostly used as a family car.
Much like a sedan, it provides high torque but not superior speed as it has more ground clearance and more weight. However, it was designed in such a way that it could be used as a mini truck and not as a family vehicle.
Apart from these features, an SUV is a car utilizing a great design that feels like a sedan but has a capability of almost carrying as much weight as a mini-truck. Good ground clearance avoids external shock when driving on the "off" roads. It was voted in the list of 2018 best-selling used cars in America due to the higher safety rating than Hatchbacks and other cars.
It also has a larger space for its people carrying capability. The fuel consumption is high as the design is not economy friendly. The latest changes have made it more environmentally friendly and work on the design has made a superb combination of sturdy look and a strong car. It is no wonder that it rose up the list as one of the 2018 best-selling used cars in America.
Trucks are still in the best-selling list of all time
Trucks can usually be found on every street in America, and they are in great demand in the outskirts of cities and countryside of America. Trucks are used for work, hauling and the occasional run to the dump and carrying a lot of things at the space provided back instead of the back seat. These aren't the trucks that big companies use for transporting big loads and products to different parts of the nation. These are the trucks that are more like a mini-truck, which are more for personal use. Americans have loved these trucks for a long period and are viewed as a little old fashioned for a developed country like the United States of America. But these trucks are quite tough, reliable, powerful, and run well in almost all the conditions across the country. The key features of these trucks are: –
Trucks are designed in such a way that they can carry more weight and accessories but also drive well.
These are the best-selling trucks because most of the people living on the outskirts and nearby town feel the need to come to the city to purchase goods and heavy loads. In this way, they are a very useful tool.
While they do not have much speed, they are powerful enough to carry more weight than a normal car can carry,
It can be used for multiple purposes like for towing a damaged vehicle on the roads.
Most of the farmers are seen driving a truck and also the students in the outskirts area. They are strong, not stylish, but reliable. Over time they have made changes in the looks, and the driving experience and do not necessarily provide a smooth and comfortable drive. As per their demand in the countryside areas, they are on the list of 2018 best-selling used cars in America after retouching and modifying it a little bit of course. These trucks are very sturdy and last longer than most the cars if they are taken care of appropriately
Sedan a classic speedy and most loved amongst cars
A sedan is a classic example of the cars being used and driven all over the world and is a favorite of most of the families and professional taxi drivers. A sedan is divided into three parts or sections namely: –
The engine hood: – The front of the car that has the engine in the majority of cars
The interior: – this is the compartment where the passengers sit and also the driver. This is spacious and comfortable with seats arranged so the driver can see out of the windows.
The rear luggage compartment: – as known as the "boot" – this part of the car is used for keeping the luggage in, tools and the spare tyre.
These cars are much like classic cars when cars hit the roads in a large number. A Sedan has a long stylish look that goes well with the roads and is a perfect family car for the people. They have a comfortable look and have been upgraded with the latest technology: a GPS, music system, air conditioner and some models also come with the sunroof. There are four doors to get into the interior but, you can't easily get in through the luggage section as it is only for luggage and has less maneuverable space.
In the interior of the car, it has enough space for four to five people to sit comfortably without congestion which can happen in small cars. A sedan is a speedy car and it usually has the high speed that is faster than a SUV, a truck, a mini-van or any other car other than the sports cars. Americans love sedans and especially the younger generation that craves for style and classic look. A sedan gives a classic long look with the simple finish and no extra work down on the exterior. They are also fuel-efficient and come in the economic budget class. Hence, the Sedan is going to be listed on the 2018 best selling cars in America.
A big Hatchback Car
To everyone's surprise, the hatchback car is 2018 best-selling used cars in America. A hatchback car is a mix between a sedan and a wagon but only smaller in size. Some of the people also consider this as a mini SUV based on their looks and exciting features that are nearly similar but has a lot of difference. In the United States of America, these cars have earned a special place in the hearts of the people and thanks to their wide use possibilities, and utility, they are now found on every other street and in various sizes and form. A hatchback is a way to refer to a particular style of cars which are usually small with a two-box design. They can also be found in the sedans and two doors and hybrids as well.
A hatchback is a vehicle that opens from the rear that too in an upward swinging motion that makes it easier to put luggage in the boot. A hatchback may be confused with the wagon, but here are a few differences that make it a different model: –
Hatchbacks don't normally have the third row of seats. A hatchback makes more space in the seating area, passengers and boot space.
Unlike most of the wagon's rear door which opens vertically the doors of a Hatchback opens horizontal and makes it easy for access to the boot and also it does not take much of the space that most of the wagons take while opening the door vertically.
A wagon's tailgate extends to the bumper but a hatchback door ends before the bumper.
Another interesting fact is that people often confuse a sedan with a hatchback. Due to its similar formation of the engine, seating and storage place. But here are a few major differences in a hatchback and a sedan: –
A hatchback is small and has a compact look, whereas a sedan is long and has a classic look seen in the city. A hatchback is comfortable in driving on the road and off the road rather than a sedan which might have damage to the under carriage with off the road due to its low ground clearance.
A sedan comes with more speed and is more comfortable in carrying passengers than the luggage. A sedan and a hatchback share a similarity of the structure first the engine second the passenger and third the luggage, but a hatchback can carry more weight and also luggage despite its small size.
A sedan can store luggage comfortably, but a hatchback can store luggage vertically and horizontally with more comfort and still a space left to keep things intact.
A hatchback is a family car and often seen in small towns and has always been a favorite with many people. It is an economical car with great fuel efficiency and also goes well off the road and on the road.
An American Muscle
Other than the Americans, the other people who live in America and are not originally from America are obsessed with American muscle cars. Muscle cars were American saloon cars which often only had two doors. The vehicle has a large, powerful engine with a large and stylish look that makes it suitable for the well-recognized "growly" motor noise and high speed.
Engines are usually massive V8's which are usually known for their power and strength. They also have an uprated rear axle with stiffer suspension and powerful brakes perfect for drifting, sliding and spinning. With time, the design changed and was fitted into a fairly compact, inexpensive car that would suit both men and women.
It was seen as a "must have" in a very high market in the mid-90s and is still a favorite of most of the people living in America. These cars have a high and unique sound that makes the other cars looks small and its long bumpers on the front, and rear sides make other cars looks small. American muscle cars also had engines with huge motors and large horsepower with roaring engines and are viewed as pounding, spinning, rubber burning machines. These cars were speedy when driving and made a mark, leaving its presence wherever it went. Nowadays, with many modifications and technologically updated systems, these cars do great business. They can be remodified easily so the used cars are a good business prospect and it is undoubtedly listed in 2018 best-selling used cars in America.
Hybrid and efficient Cars
Hybrid cars are becoming more and more popular these days and common on the streets of busy American cities. A hybrid car uses two or more engines like an electric motor and a conventional engine. Usually the electric engine powers the car at lower speed and triggers the fuel-efficient gas engine at the increasing higher speed. These cars are not only fuel-efficient but are also nature-friendly and emit less CO2 emission in the air. Here are a few exciting features of hybrid cars: –
These cars are environment-friendly. Due to its dual engine, it provides increasing mileage and more energy efficient.
It is affordable even if you are a first time buyer. It also has the luxury of spending less money on fuel, keeping in mind a person's budget.
Built from light materials: -Hybrid vehicles are made up of lighter materials, which mean it requires less energy to run than other cars.
One of the exciting features about a hybrid car is that whenever you apply the brake, the battery gets charged automatically in a small amount — helping you save more money on energy efficiency also.
The best things about these hybrid cars are that they are reliable and most likely the best for the people with low budget. They are energy efficient and available in all forms. Most of the time these are small cars, but it is used in all types of cars so makes the 2018 best-selling used cars in America.
People in America have been buying used cars as they cost less money. The best selling cars in America should come down in price as most of the companies have lowered their prices and also introduced new cars.
2018 best-selling used cars in America have a lot of trucks and SUV's. These have been the first choice of the buyers as they show great potential and can be used for a longer time. They are also good at both the off road and on road. Though they might not be the smoothest cars to drive but can be of great use for farmers and people who loves adventure.
The sedan and the hybrid are the next best-selling cars. A sedan is usually a long and a great car that looks very smooth on the roads of a town or in the big cities like New York, San Francisco, etc. but the American muscle cars were always the favorite of the people all around the world. People in America have a fantasy of owning this car and driving it on the busy streets. It is also popular for its vintage look and speedy nature with powerful engines that would make any car lover fall in love with it.
Buying a used car can be helpful in many ways. The reason why people go for used cars in because it decreases the cost of purchase and you can also upgrade if you require. Though while buying a used car you should be careful because there are lots of cars which don't have the required legal papers. Always check for all the documents and all the things that are required before proceeding to payment. Always stay on the legal record and stay safe and don't be a part of any fraud.
There are many cars which didn't make to the 2018 best-selling used cars in America, but they also still sold well and had a great demand in the growing market. Cars don't lose their potential and after an incident or accident people tend to sell it. You could investigate buying such a car as it would cost less money but be careful.
So, with the list of categories and styles of car provided-above you have more information as to what type of car would be best for you and the sound of which engine would feel mellow to your ears.